About 3 weeks back I shared my SL Clinic BOTOX experience on this blog post. I'm am extremely happy to update that I'm loving how things have turned out. Not waking up to a nagging jaw pain is such a blessing and I no longer worry about my teeth suffering from hairline cracks from clenching and grinding of my teeth while I sleep. Besides that, people around me have been commenting that I lost weight, around the face area at least! haha!
This time, I'm back at SL Clinic to see Dr Kelvin Chua for my first Hifu experience. With age, comes the loss of collagen and saggy skin. Although I'm not at the stage where my skin is deeply wrinkled or saggy, signs of ageing are definitely showing. There are lines around my eyes when I smile, and areas on my cheeks that show mild skin depressions that I have noticed. During my consultation with Dr Chua, he explained that those are caused by the loss of collagen. Sure, I can use fillers to fill those areas, but that doesn't address the deeper issue. So he suggested Hifu for the lower half of my face as that is the area that I'm most concern with.

Hifu, Ultherapy, or Ulthera are the name of this safe & non-invasive face lifting procedure. It uses ultrasound waves to penetrate into the deeper layer of the skin surface, beyond the foundation layers and dermis. Thermal heat is then applied to the targeted areas to promote healing and simulate rapid collagen production. Results may not be immediate but best seen after a few months, and collagen production will continue to lift and tighten the skin thereafter. This procedure is great for people in their 30s-40s, with results that will last a year or more.
Dr Chua patiently answered all my concerns and questions about the procedure. He exudes such confidence and knowledge of the procedure and decoded medical terms for a layperson like me so I could have a better understanding of Hifu. I felt that my face was safe in his hands and trusted his recommendation.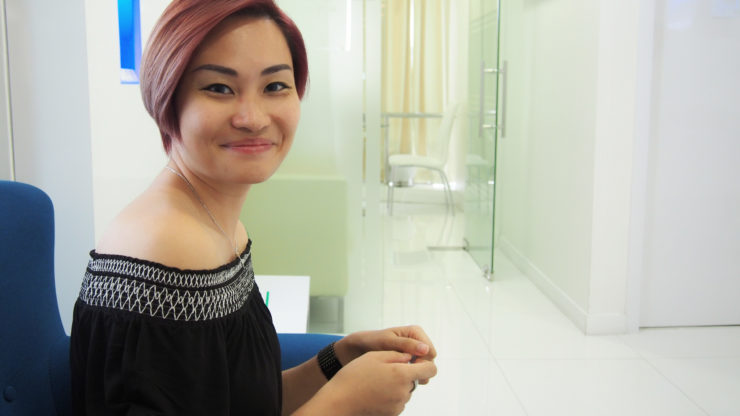 On the day of the procedure, I was given 2 kinds of painkiller when I entered the clinic. To be honest, I was a little nervous as I was anticipating a pretty painful procedure given that 2 painkillers were needed.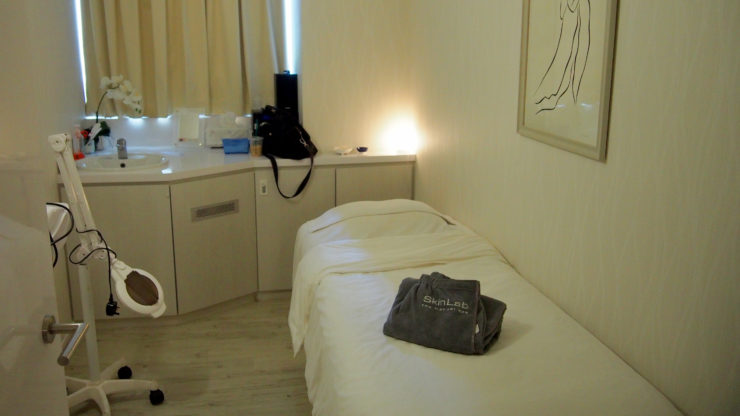 Then I was ushered to a private treatment room that looked like a spa/facial room! So nice and comfy with soothing music playing in the background.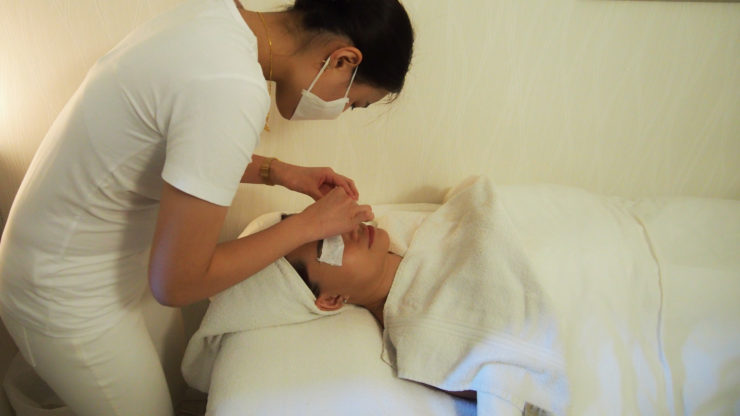 The therapist prepped me then took me out for some photos before ushering me back to the room to apply some numbing cream.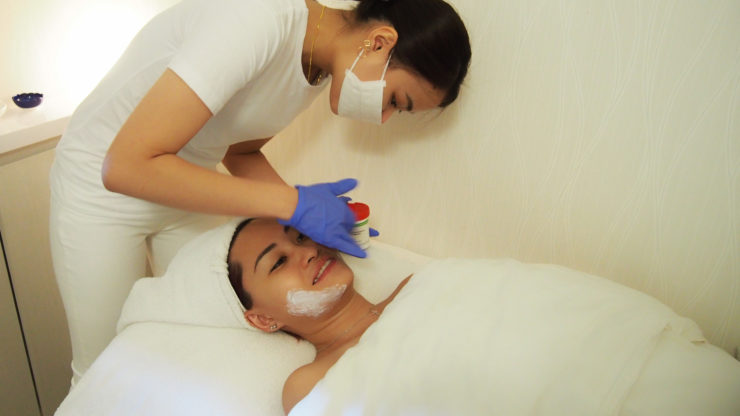 I had to wait for 30mins to an hour for the medication to kick in before the procedure. Honestly, I had no idea how long I waited. The bed and ambience was so comfortable, I snoozed off.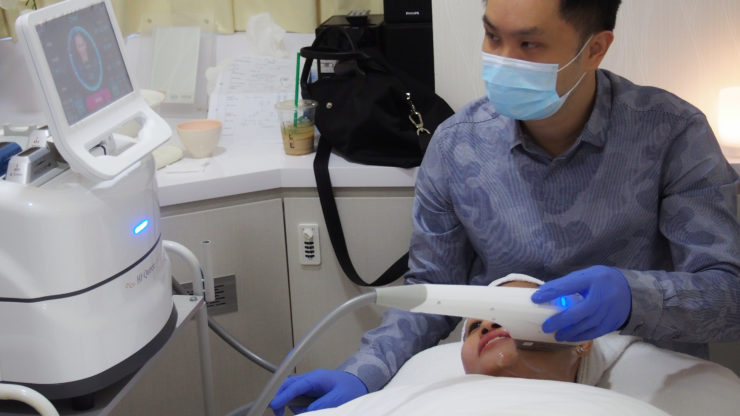 Dr Chua came into the room and started the procedure. The pain was bearable. I hardly felt a thing except for the more boney areas.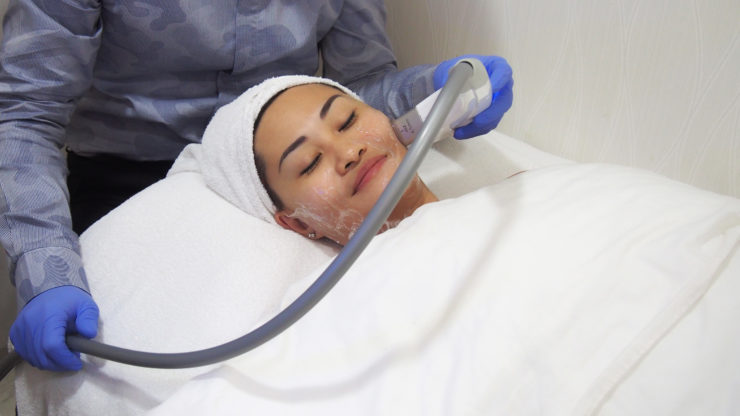 It gets more intensive with each interval shot, but extremely bearable. My threshold of pain is pretty high, and I'd rate it a 1.5/10.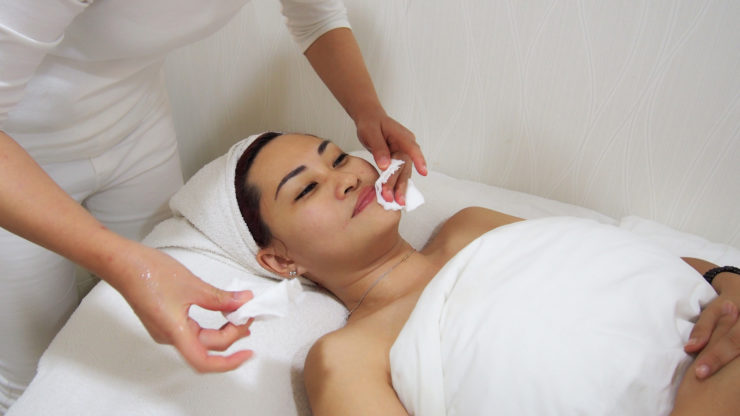 The actual procedure took about 20 minutes or so with absolutely no downtime. I was out and about, running errands, and felt indifferent except that my face was numb which wore off in an hour. There was no redness as you can see from the picture above. The therapist was cleaning up my face after my procedure.
Price for the procedure depends on targetted areas and the amount of care that is needed to address your concerns. It's best to give the clinic a call and make an appointment to visit Dr Chua at Wheelock Place for a consultation.
UPDATE: Click on this link to see the results of my HIFU experience!
SL Clinic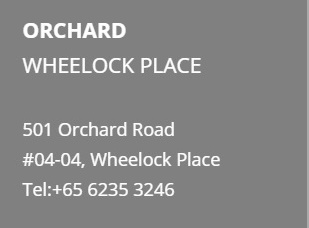 Website: http://slclinic.com.sg/
Facebook: https://www.facebook.com/slclinicsingapore