I'm finally back! It's been a while, hasn't it? This time, I'm back with before & after pictures to show you my HIFU progress. It has been 3 months since I had my virgin HIFU session with Dr Chua of SL Clinic. If you are thinking of getting HIFU, do take some time to read about my experience and know what to expect.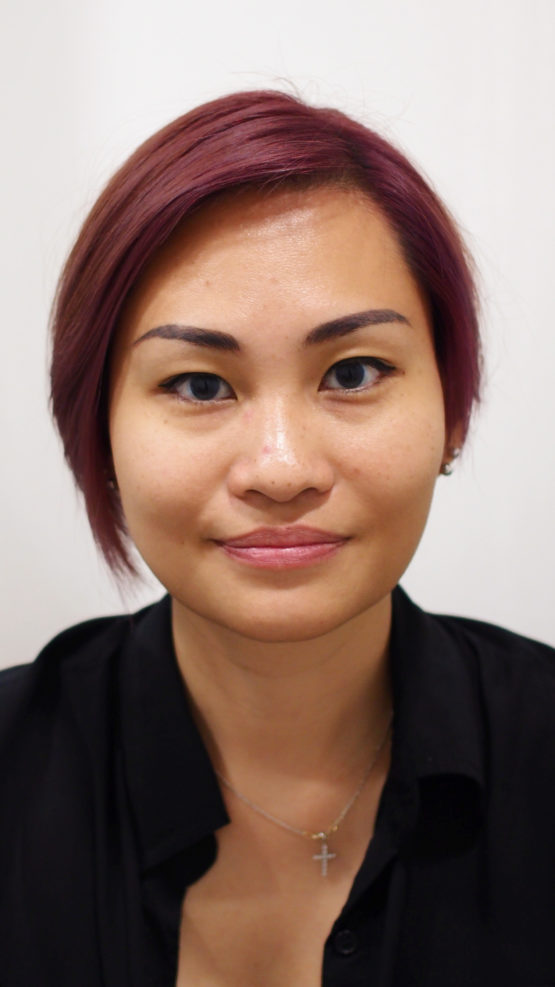 Quick recap. This was me, some 4 months ago before my masseter Botox and HIFU with Dr Kelvin Chua. My concerns were teeth grinding while sleeping that cause my face muscles to bulk up, teeth to crack, jaws to ache, and my face to look so angular. I was also concern about the overall loss of collagen of the face, particularly my left cheek. A depression can be seen at a certain angle when I smile. So Dr Chua suggested botox to freeze the masseter muscles and HIFU for collagen boost and a more defined face.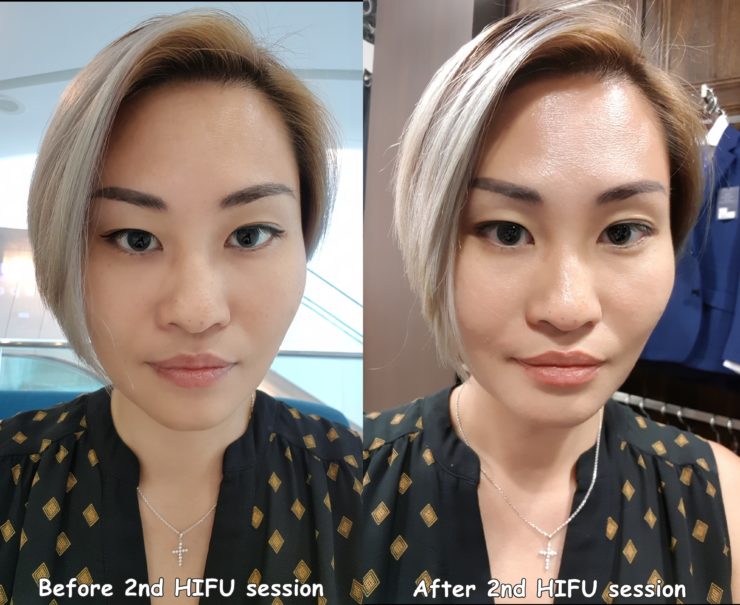 Here I am on the left, 3 months after HIFU. A huge difference from the picture above! Even my friends who have not seen me for a while have commented on how good the result turned out. During the 3 months as HIFU result optimises daily, I get compliments from customers and friends who dine at my restaurant. I've been told by many that I look much younger than my age, all about 10 years younger to my surprise! And regulars and friends have asked if I lost weight, which was quite the opposite. It feels great to know that Dr Chua is doing all things right!
The following day that I returned from my month long trip, I visited Dr Chua for my 2nd HIFU session. The experience was equally fantastic. Dr Chua addressed all my concerns and made me feel very comfortable. The 2nd session was a breeze and with no downtime, I went straight to shop with the husband.
Here's a video of me barefaced, just got out of bed & unsure of where to look at my hp camera, just over a week after my 2nd session of HIFU. Yes, that's my out-of-bed unglamorous look. Definitely not what you'd see on instagram #wokeuplikethis. Lol. I'm baring it all in this video. No makeup, bb cream, concealer, nothing, and probably looking my worse after some serious kitchen clean up, back to back meetings, entertaining 2 girls with neverending energy (kids!) ever since I got back. This is just plain raw, unedited, unfiltered footage. And I have to say that I'm loving my new-found youth and sharper face shape!
Over the weekend, I dolled up a little to dine with my girlfriends. My face looks a lot more defined, slimmer, and younger. I can't wait to see the result of this 2nd session of HIFU as it optimises with time. I'll definitely keep you all posts. Meanwhile, I'll be back in my kitchen concocting new recipes to share with you! ❤️
Price for the procedure depends on targetted areas and the amount of care that is needed to address your concerns. It's best to give the clinic a call and make an appointment to visit Dr Chua at Wheelock Place for a consultation.
SL Clinic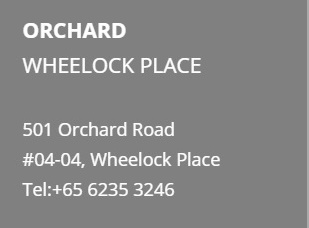 Website: http://slclinic.com.sg/
Facebook: https://www.facebook.com/slclinicsingapore