I love making brownies, simply because it is usually a simple straight forward recipe that doesn't require a lot of time, and clean up after. But at the same time, the people that I bake for (usually my co-workers), can still enjoy yummy decadent delights. I love it when I'm able to put a smile to someone's face with the things I made from my kitchen. I'm get rewarded when that happens, especially when they allow themselves a 5 minutes break from the hustle and bustle of life to enjoy the brownies.
As I've mentioned in my blog previously, cooking and baking is my form of therapy. It relaxes me, and allows me to cast my worries, anxieties, and stressors aside. I'm able to be totally focused on the steps and procedures of cooking and baking. I savour the different texture of the ingredients that I'm handling and I'm often amazed by how combining 2 ingredients can change the colours, flavours, consistency, and texture of the product.
Have you ever stop to look at the cracks formed on an egg when you crack it with a spoon or the counter top? Notice how it falls into the bowl? How one egg can be different from another? Or even the patterns formed by the yolk and whites, when you start beating them together. Then how the egg fluff up and becomes thick and pale yellow as it whisk. That excites me. I know this might sound a little unusual, but it feels like I'm allowing the process of baking and cooking feed my wellness. Perhaps that is why a lot of people stress-bake. So here is a picture of my fudgy peanut butter cup brownie, a little soul food for you.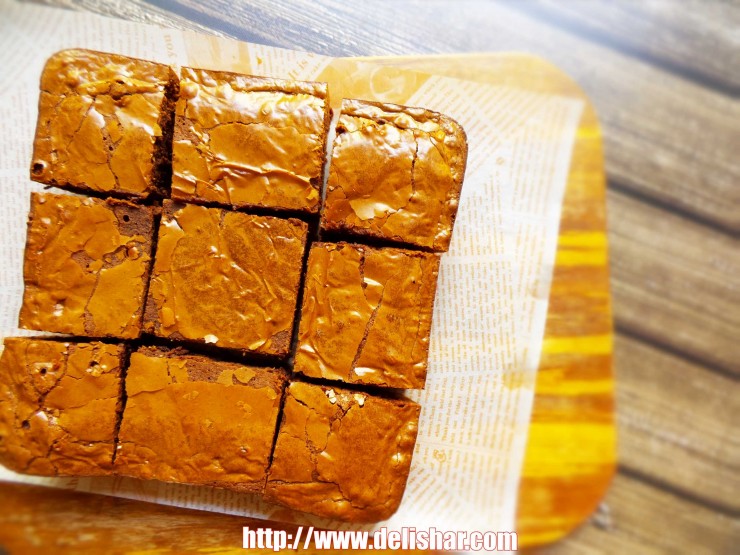 I love how the top of this brownie forms a crackling crust that is so delicate. It makes me want to enjoy the brownie from top down! The brownie itself is dense, chewy, and fudgy with a good balance of rich dark chocolate, and nutty-ness from the peanut butter and Reese's peanut butter cups. And here is how I made it.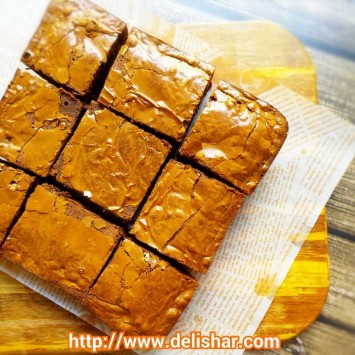 Peanut Butter Cup Brownies
Makes a 8x8 inch tray
Ingredients
226

g

dark chocolate

I used 60 %

1/2

cup

113g unsalted butter

1/4

cup

30g cocoa powder

1

tbsp

espresso powder

3

large eggs

1

cup

225g sugar

2

tsp

vanilla extract

1/3

cup

89g creamy peanut butter

1/4

tsp

salt

1

cup

128g plain flour

10

frozen reese's peanut butter cups

chopped coarsely
Instructions
Preheat oven to 175C.

Spray a baking pan with non-stick spray.

Microwave chocolate and butter until melted (about 30 to 40 seconds). Then 10 seconds blast if not melted.

Stir in cocoa powder, and coffee powder, then set aside.

Whisk sugar, eggs, vanilla extract, salt, and peanut butter together.

Whisk in chocolate mixture.

Fold in flour until just combined.

Fold in chopped peanut butter cups.

Pour into prepared pan.

Bake 35-40 minutes, until skewer inserted comes out with some moist crumbs.

Allow to cool completely before slicing into squares.