I have a soft spot for corned beef hash. It's a recipe that makes me smile and lets me know that the day is going to be a great one. I've shared a corned beef hash recipe eons ago. That has a crispier and dense texture while this is a little more separated. I wanna say fluffy, but I don't think that's the right word to describe it. Haha! If you are a corned beef lover, you are going to love this recipe.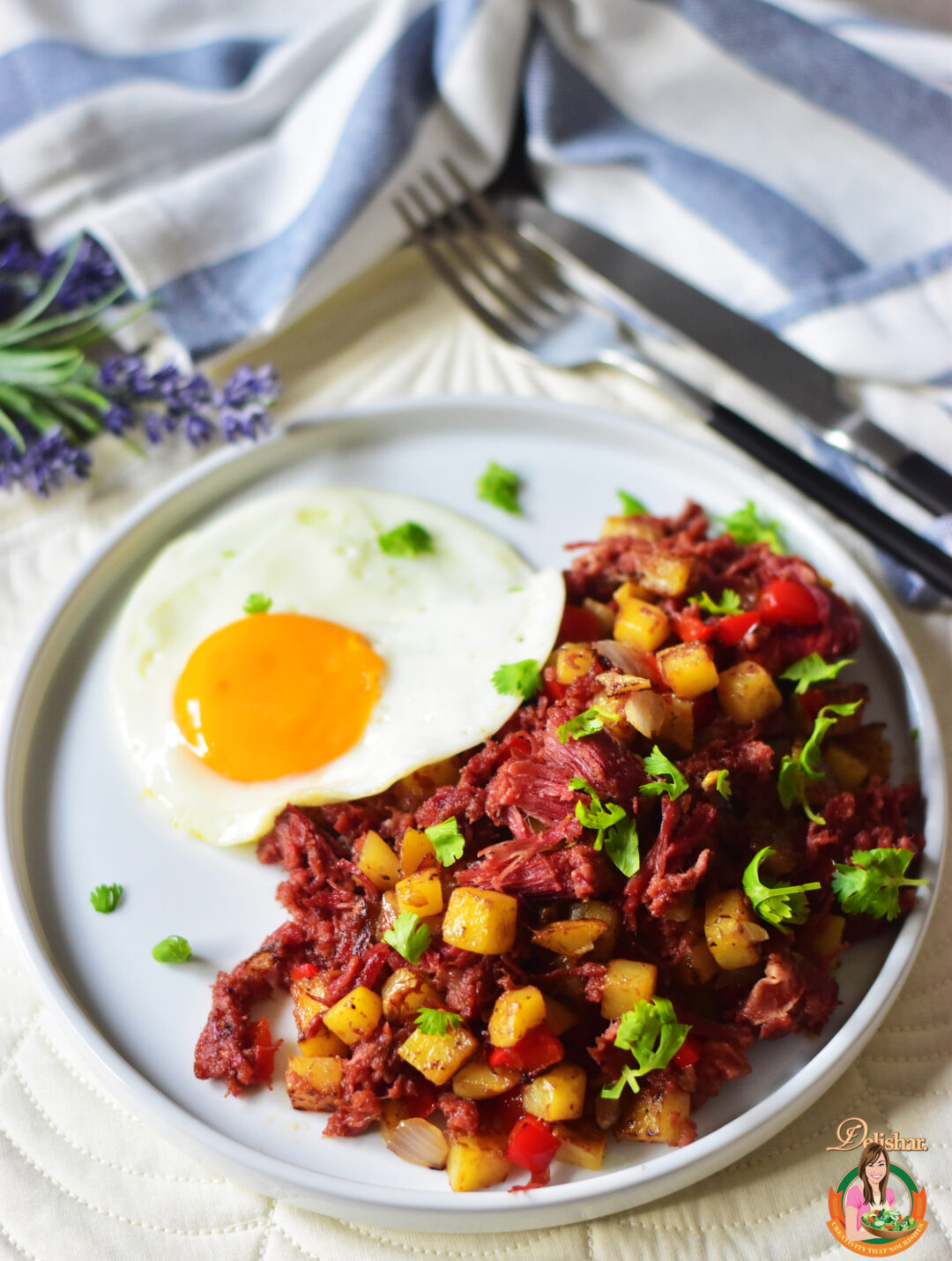 The brand of corned beef you use makes a big difference. Libby's corned beef appears more broken or minced. Which is better for a flatter crispy edge dish. For hash like this, I'd prefer using Palm corned beef as you can see, the meat remains chunky, unlike Libby's. If you have any other brands to recommend, please let me know!
Check out my other recipes for Keto lovers and Whole30 lovers. Follow me on my Instagram for as I share cooking highlights.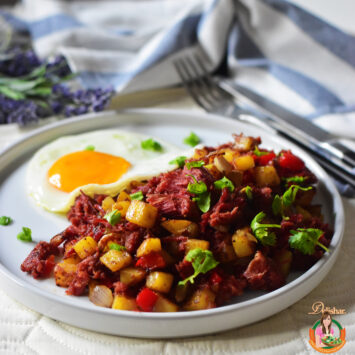 Corned Beef Hash II
Ingredients
1

can corn beef

Palm Corned Beef

1/2

med yellow onion

diced

2

large potatoes

diced about a 1x1cm

1/2

red pepper

diced

2

tbsp

chopped parsley

3

tbsp

cooking oil

Salt and black pepper to taste

4

eggs
Instructions
Heat oil in pan over medium-high heat.

Saute onion and potatoes until brown on the edges.

Add red pepper and corned beef.

Season with salt and black pepper.

Cook for 5 minutes.

Remove from heat and toss in parsley.

Set aside on a plate.

In the same pan, fry sunny side up eggs.

Serve over corned beef hash.
Notes
Substitute potato for sweet potato.
Keto: Use zucchini instead of potato