Breakfast is the most important meal of the day. I'm sure you have heard that multiple times in your life. To me, breakfast is the meal that I look forward to the most. It is also one of the toughest meal to plan, imo. That's because it needs to be speedy, nutritious, delicious, and visually appealing. Got to start the day right, am I right? 😀 Here I have a Whole30, Keto, Paleo, and GF compliant breakfast recipe for you.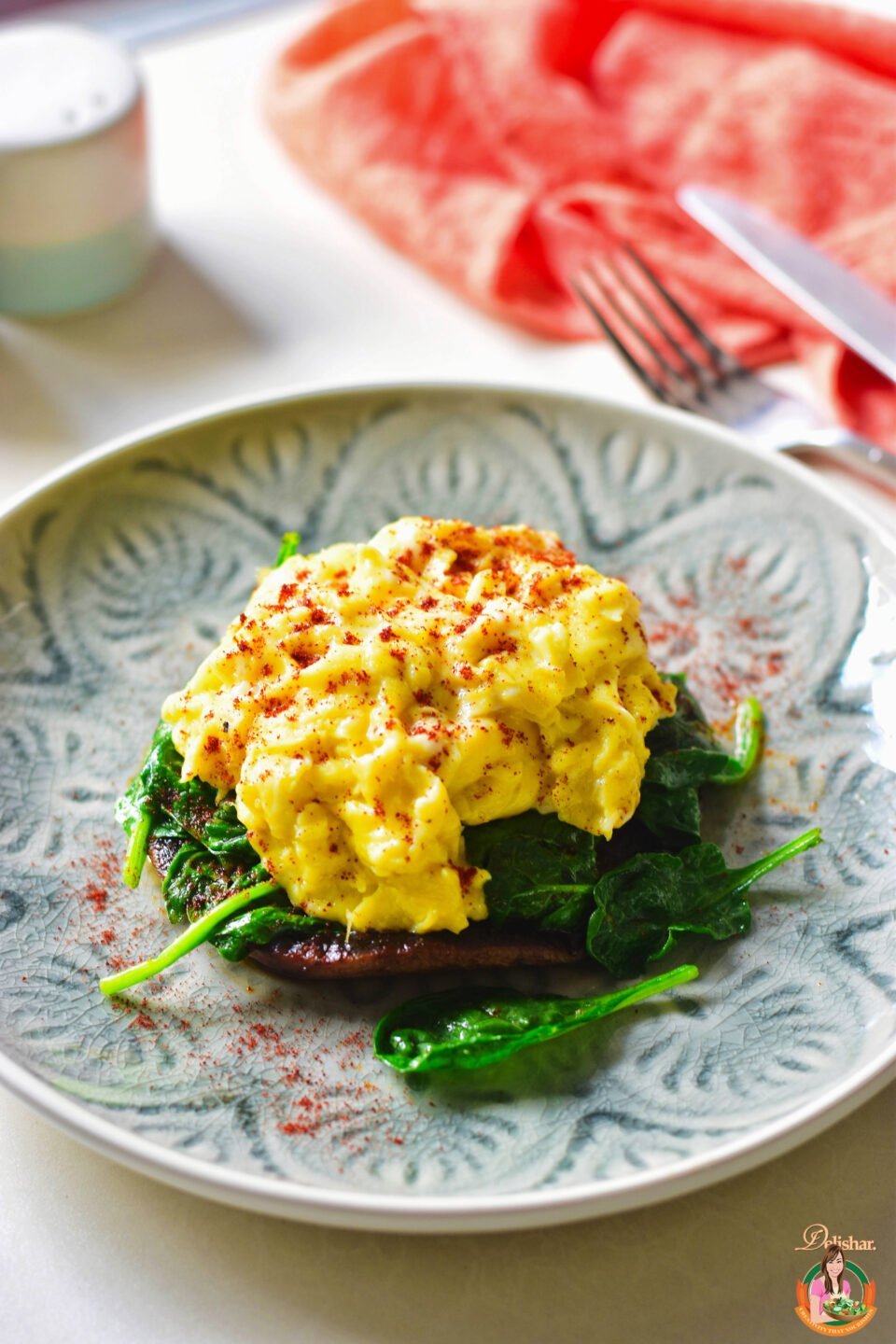 You can prep the mushroom the night before in order to save some time. However, removing the gills is pretty quick and easy. Just use a spoon to scrape it all out. You can use another heavy pan to press down on the portobello when cooking it on the pan, which helps it cook more evenly. Sprinkle with a touch of smoked paprika or smoked chilli powder for an added depth of flavour.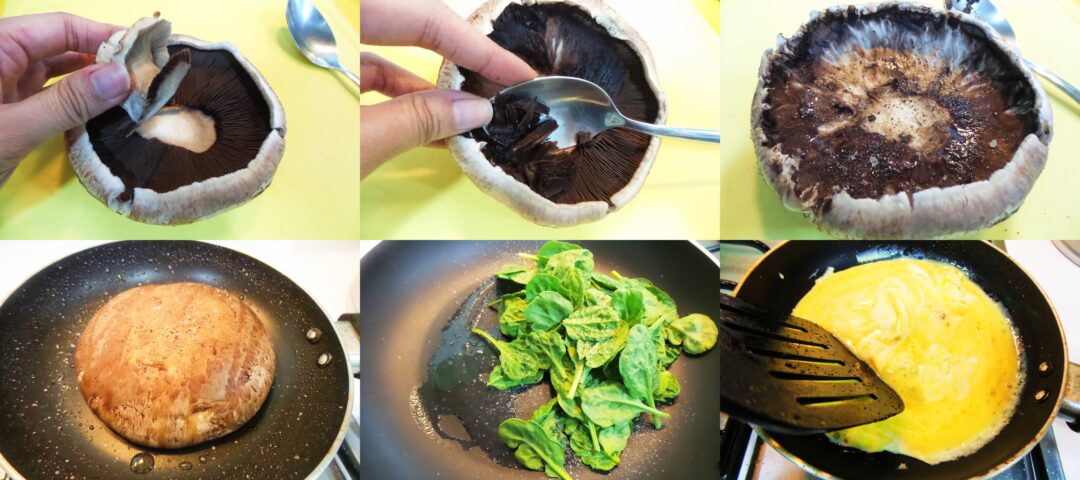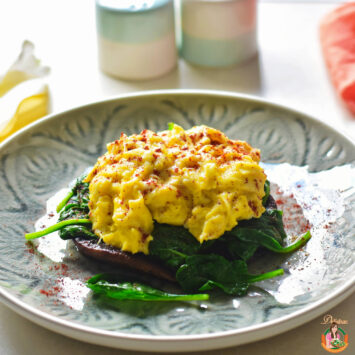 Scrambled eggs and Spinach on Portobello Bun
Ingredients
2

large portabello mushrooms

4

eggs

beaten

100

g

spinach

¼

tsp

onion powder

¼

tsp

garlic powder

3

tbsp

olive oil

Salt and black pepper to taste

Pinch of smoked paprika
Instructions
Remove the stem of the Portobello mushroom. Use a spoon to scrape off the gills, and discard.

Brush on olive oil onto the top and bottom of the Portobello, season both sides with salt and black pepper.

Heat pan on medium-high heat, and cook Portobello mushroom for 3 minutes on each side until tender.

Wipe pan, and add 2 tsp olive oil over medium heat.

Add spinach, season with garlic powder, onion powder, salt and pepper, and saute until just wilted.

Add another 2 tsp of olive oil and add in eggs.

Stir continuously until curdled, season with salt and pepper.

Remove from heat when eggs are almost set.

Serve over spinach and Portobello mushroom.