Quick, simple, homely, and healthy. This is what this dish is about. A house favourite approved by both the young and old. Even my super picky elder daughter asked for 2nd serving after she reluctantly tasted it after some coaxing, although she didn't want to admit to it. Our conversation went like a little something like this:
Mel: "Is this fish Mom? I don't like it."
Me: "Just try it, you just don't remember if you like it or not."
Mel: "Ooook. *took a bite* Ermmmm, mom. Can you please put more on my plate?! Like a bit piece. Because fish is really good for my brain, and I want my brain to grow. :D"
Me: "Riiiiiggghhhttt…"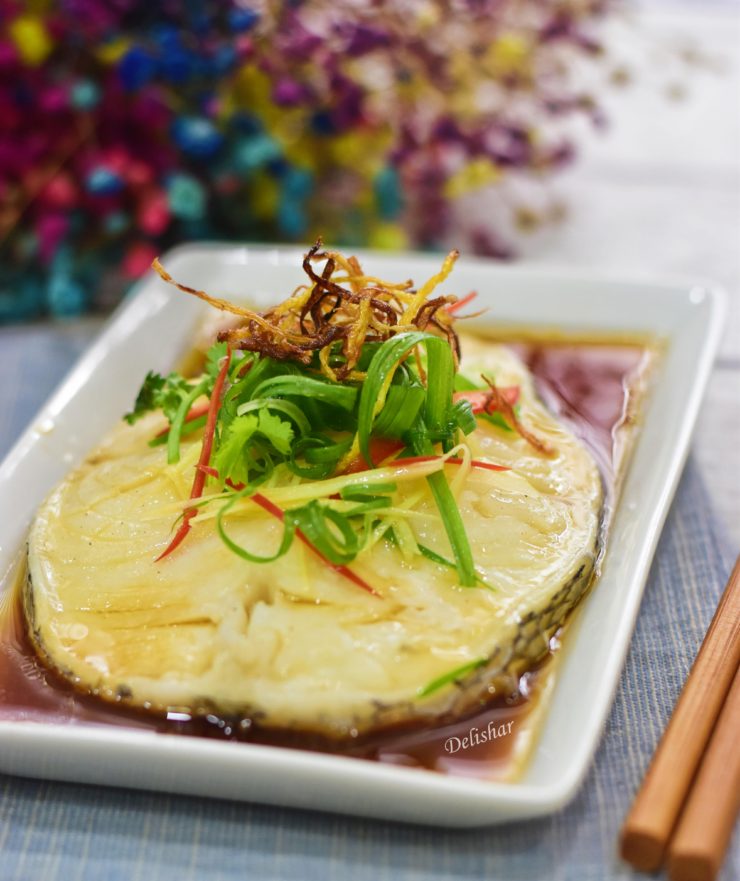 What made this dish even tastier was that all the ingredients was delivered to me fresh from the wet market, while I ordered it from Market Fresh the night before. My personal shopper picked out the best and freshest ingredients at the wet market and delivered it right to my doorstep. Such a blessing because the next day, it was pouring! Imagine having to brave the rain, walk 15 minutes to the wet market, and then do over on the way back. Not to mention how crazy the markets can be when everyone is preparing for Chinese New Year!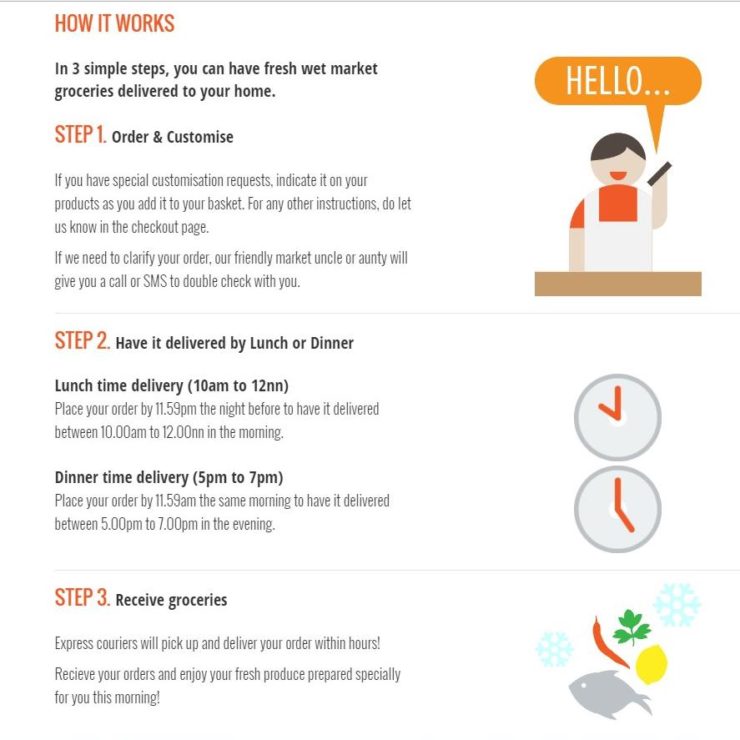 The concept of Market Fresh is straight forward and simple. Order your fresh and dry produce their website, choose your delivery timing, and wait to receive your order. All fresh produce are kept chilled after the shopper purchased it from the market. You will get your order as given by the store vendor. I like it better this way as it means that my food is minimally handled to avoid contamination or damage.
Because wet markets are open in the day only, there is a cut off ordering time. 11.59pm the night before, for next day morning delivery. And 11.59am on the day itself, for same day evening delivery. Great if you want to cook dinner but don't have time to go to be market in the morning!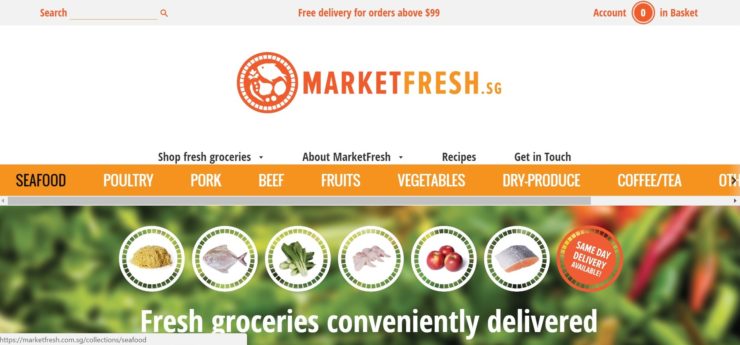 Ordering from the website was easy. Click on the categories on the menu bar or use the search box on the top left corner to search for what you need. I clicked on seafood, and immediately found what I needed.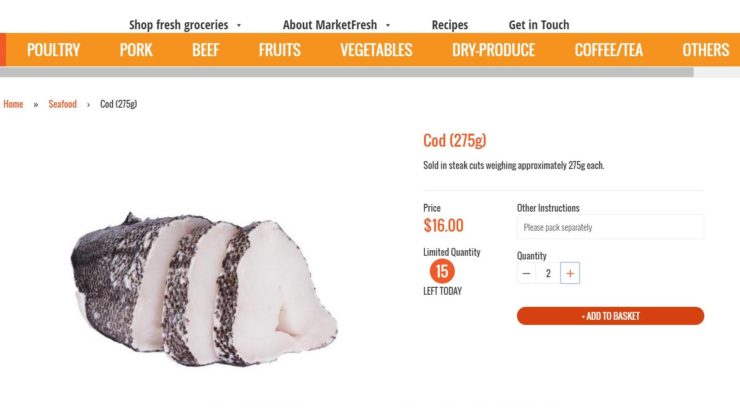 I really like that the website clearly shows what I'm getting and inform me of the weight of the product. There's an option for me to fill in customised instructions as well. It'll come in very handy when I need meat to be prepped a certain way by the store vendor. For example, I like my chicken breast boneless and skinless but will usually ask the vendor to pack the bones in a separate bag for me to make stock.
If any of your item is out of stock, your personal shopper will call you for alternative. Of course, you can also list it down in the instruction when you order as well.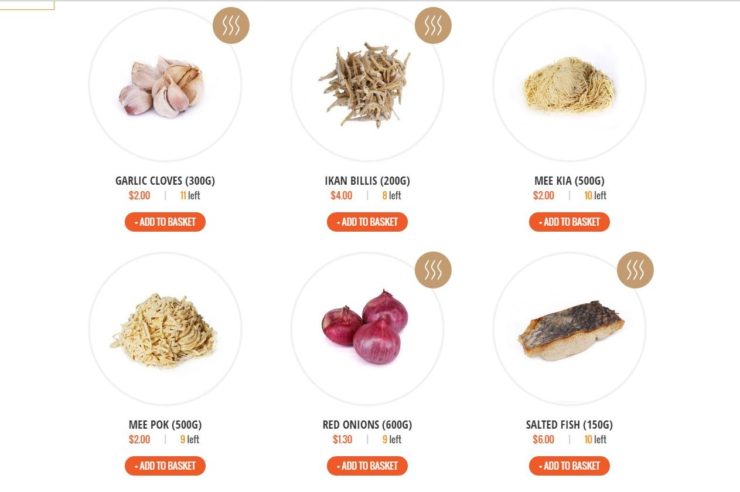 One of the category caught my eye, and when I clicked on it I was impressed to see fresh noodles on the list of items! They have dried octopus, dried scallops, salted fish, etc… Umami, umami, umami!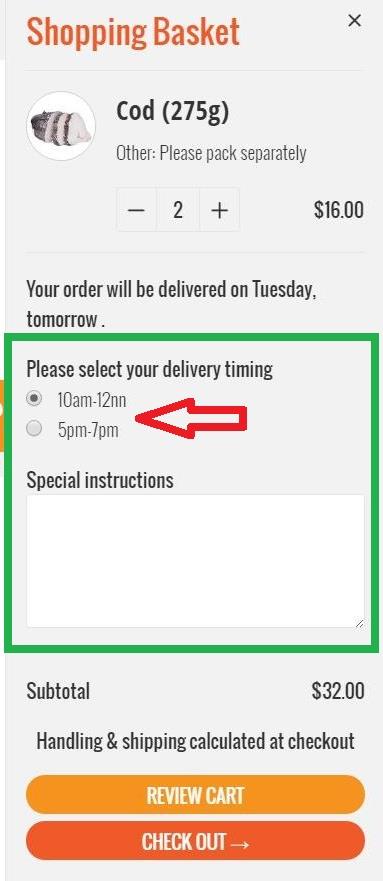 At the shopping cart, I get to choose my delivery timing. 10am-12pm is perfect for lunch time prep, and 5pm-7pm is a good timing for dinner prep. Payment process was quick and simple. Orders below $99 will incur a fixed $7 delivery fee. BUT!!! Delishar's readers get to enjoy free delivery regardless of order amount for your first order!! Use code 'DELISHAR' during check out to enjoy free delivery.
Plus!! Market Fresh is giving away $88 store voucher to 2 Delishar readers! Details at the end of this post.
As I was browsing Market Fresh website, I saw this current CNY promotion that is on-going. Not a bad deal for all that's included in the set! Good amount of quality ingredients that's good for 4 pax and great for a hassle-free reunion dinner.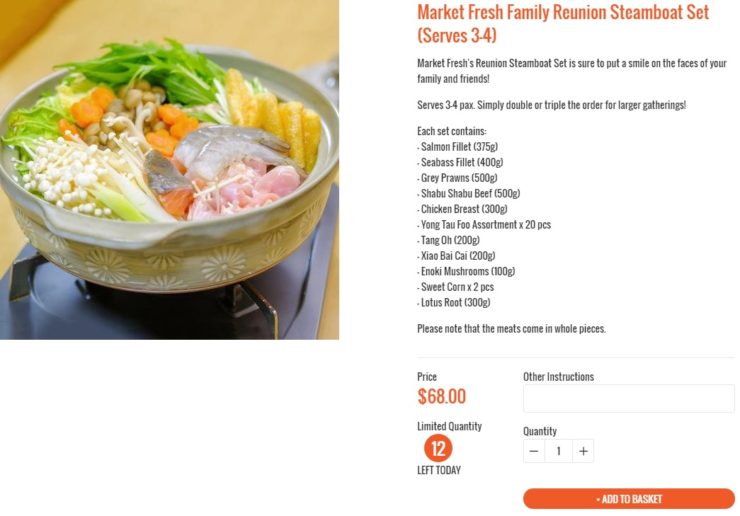 Although I did detour a little during my online wet market experience. I probably took about 10 minutes to complete my order, including window shopping time. That's even faster than me going to the actual wet market, and I was on the bed in my PJs the whole time. Lol!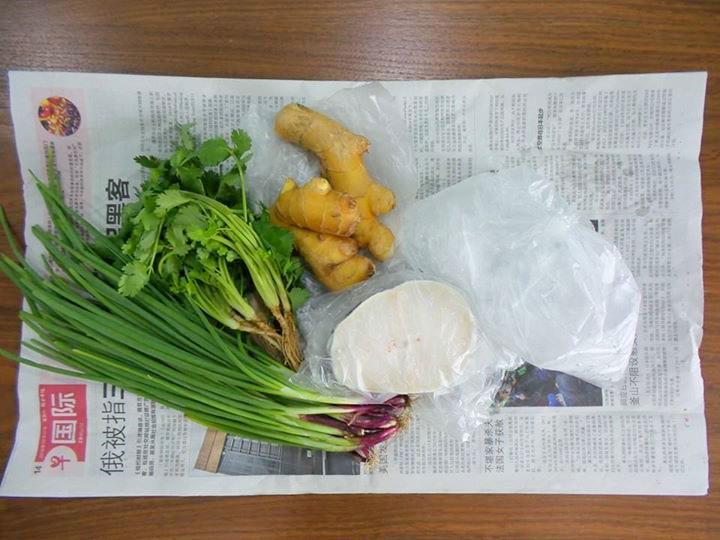 At about 11am the next day, my order arrived in a couple of plastic bags. It actually felt like I just got back from the wet market when I was carrying the bags into the kitchen! The items was still chilled when I took them out from the bag.
The greens are crisp and fresh, and the fish was packed with a bag of ice and wrapped up in news paper. This is a very good virtual 'wet market' experience! Me likey, and I know you will really enjoy it too! Let's get to the amazing dish that will literally melt in your mouth and leave you yearning for more!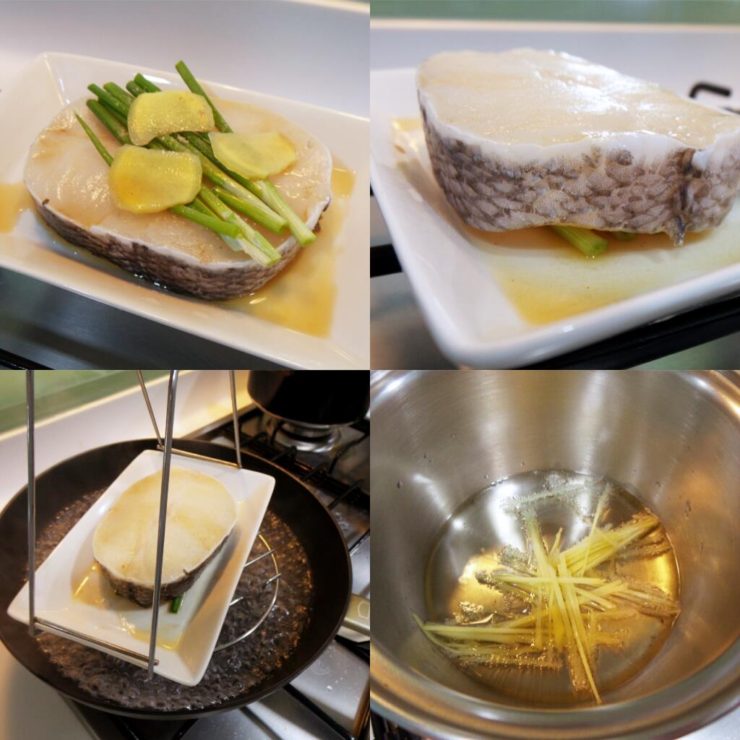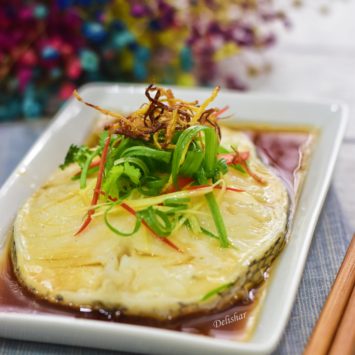 Hong Kong Style Steamed Cod
Ingredients
Fish marinade
275

g

cod fish steak

1

tbsp

shaoxing wine

1/8

tsp

salt

3

slices

old ginger

green onion

6 2-inch pieces

dash of white pepper
Garnish
1

stalk green onion

thinly sliced

1

tbsp

thinly juilenned old ginger

Coriander leaves

Red chilli

thinly julienned (optional)
Crispy Ginger
2

tbsp

thinly juilenned old ginger

2

tbsp

cooking oil
Sauce
1

tbsp

light soy sauce

1

tsp

fish sauce

1

tsp

shaoxing wine

1

tsp

sugar
Hot oil drizzle
1

tsp

sesame oil

1

tsp

canola oil
Instructions
Rinse and pat dry fish steak, then place on heat safe dish/plate.

Pour shaoxing wine and salt on fish.

Place ginger and spring onion on top of the fish, and gently rub everything together.

Then place the spring onion and ginger to rest under the fish, and allow to marinate for 5 minutes.

Bring a steamer to boil on high heat.

Steam fish for 8 minutes on high heat.

Mix all the ingredients for sauce in a small bowl. Stir until sugar dissolve.

Heat 2 tbsp of cooking oil on medium high, and fry julienned ginger until golden and crispy.

When fish is done, pour sauce mixture over fish. Do not drain away the liquid from the fish, that makes the sauce as well.

Then garnish with fresh ginger, coriander, spring onion, chilli, and crispy ginger.

Heat 1 tsp sesame and cooking oil together.

Drizzle hot oil over garnish and fish. You should hear it sizzling.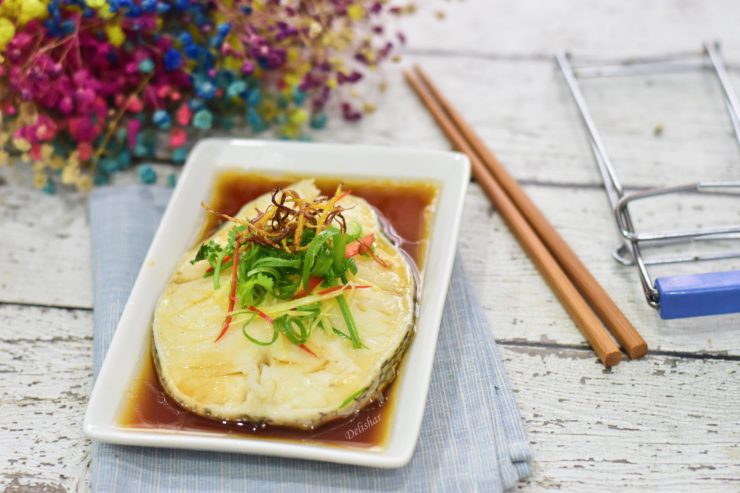 Market Fresh is giving away $88 store voucher to 2 lucky Delishar reader! Just in time for you to use it for CNY preparations! Simply complete the giveaway widget below.
*This giveaway ends on Friday, Jan 20, 2017 at 11:59 p.m. Singapore time (GMT+8). Each winner will be entitled to a $88 store voucher. There will be 2 winners selected by random.org and will contacted by email. The winner will need to respond within 48 hours. If there is no response from the winner after 48 hours, another winner will be selected. Emails will be added to mailing list to be notified for future promotions. This contest is opened to Singapore entrants only.