A while ago I made a Jam Swirled French Yogurt Cake what was extremely delicious. I wanted to try making it with orange zest instead of lemon zest. However, I wanted to make it a little different, so I added cocoa powder because cocoa and orange are a match made in heaven.
I cannot begin to describe how fragrant my house was while the cake was baking in the oven. The lovely aroma of citrus filled the house, and little smiling faces came running into the kitchen asking if I'm baking them a orange cake. And when I said orange and chocolate, their smiles grew even wider! It's moments like this that I treasure so dearly, and it is such a joy to be able to cook and bake for the people I love.
If you are wondering what to do with the mountain of mandarin oranges you collected for Chinese New Year. This would be a recipe you can make. Substitute the cocoa powder for plain flour if you want to make a plain Orange French Yogurt Cake.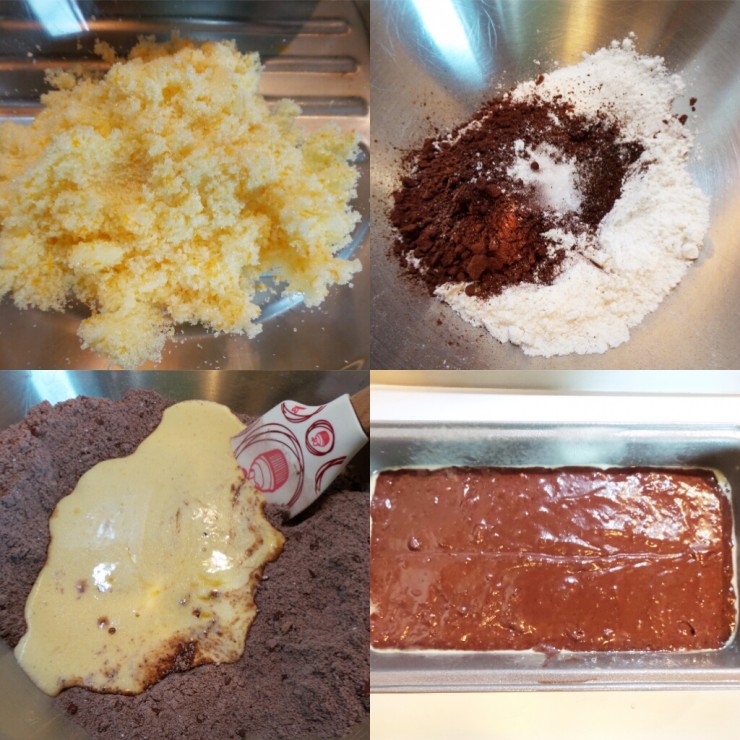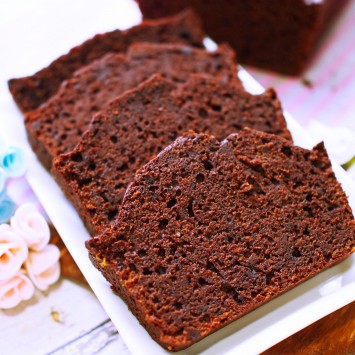 Orange Cocoa Loaf Cake
9x5 inch loaf
Ingredients
1

cup

128g flour

1/2

cup

64g cocoa powder

2

tsp

baking powder

1/4

tsp

salt

3/4

cup

169g sugar

Zest of 1 orange

3/4

cup

175g + 2 tbsp (35g) greek yoghurt (or natural yoghurt)

1/3

cup

74g corn oil / grapeseed / canola

2

large eggs

lightly beaten

1

tsp

vanilla extract

3

tbsp

orange juice

1

tsp

espresso powder

optional
Instructions
Preheat oven to 175C.

Spray loaf tin with non-stick spray.

In a large bowl, sift baking powder, cocoa powder, espresso powder, flour, and salt together.

Using your fingertips, rub orange zest and sugar together until moist.

Combine sugar and flour mixture with a whisk.

Then mix in eggs, oil, yogurt, vanilla extract, and orange juice until just combined.

Bake for 50 minutes at 175C or until skewer inserted comes out clean.

Allow to cool in tin for 10 minutes before removing it from loaf tin to cool completely.