I have a box of Oreo cookies laying in my pantry begging me to used them, so I've been quite obsessed about baking with Oreo lately. Initially, I wanted to make Oreo cuppies, but I only had 2 eggs, which was not enough for me to make the
Swiss Meringue Buttercream
to frost the cuppies. And yes, I was too lazy to walk to the supermarket to get more eggs.
So there was a change of plans! I needed to bake something badly to destress as work has been pretty hectic. And these cookies were easy to make and they taste great! My co-worker gets to share some of my stressors because I bring my bake goods to share with them at work. They often kid that they should stress me more so that they get to enjoy more goodies.
I love the pairing of Oreo and cream cheese. They are a pair made in heaven, and with mini chocolate chips in the tangy, sweet, buttery, and chewy cookies to boot? What's not to love?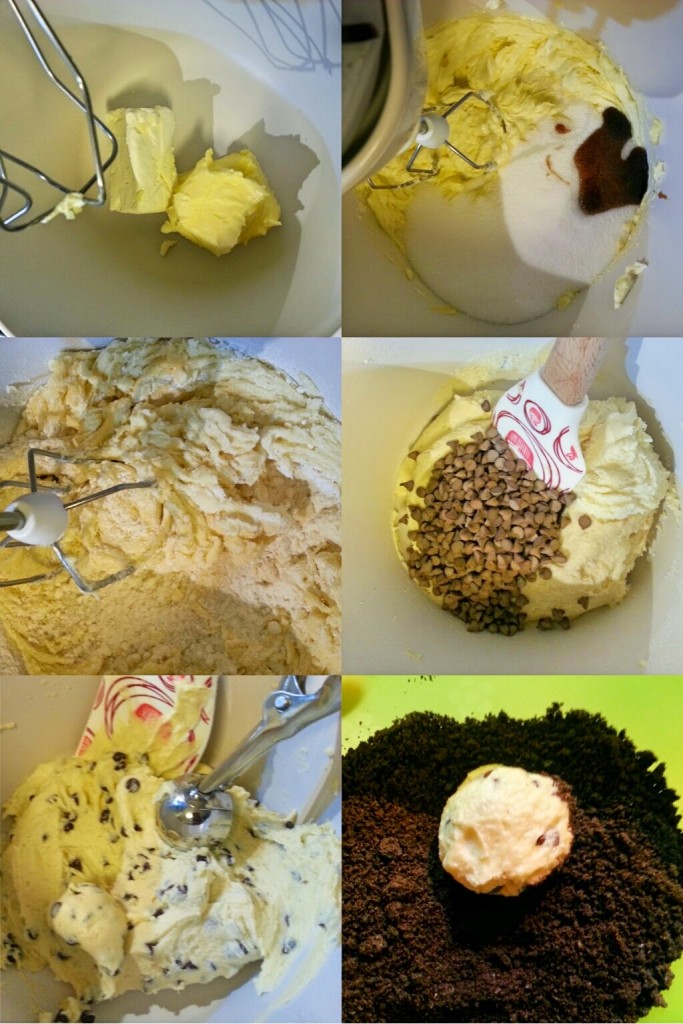 Ingredients (makes about 30-35 cookies) adapted from tablefortwo
1 cup plain flour
1/2 cup unsalted butter, softened
4 oz cream cheese
2/3 cup castor sugar
1 tsp vanilla bean paste/vanilla extract
pinch of salt
1/2 cup mini chocolate chips
10 oreo cookies, cream removed & crushed
Method
Preheat oven to 190C.
Line baking sheet with parchment paper.
In your mixer beat butter and cream cheese until combined.
Add sugar, salt, and vanilla extract and beat until combined.
Then gently mix in flour and fold in chocolate chips.
Roll about 1-1/2 tbsp of dough into a ball.
Then coat it with oreo crumbs, and place it on cookie sheet. Continue until all the dough is rolled and coated.
Bake for 12-15 minutes until edges starts to brown.
Let cook on tray for 5 minutes, then transfer to cool completely on cooling rack.
Store in airtight container for up to 5 days.
Serve with a glass of milk!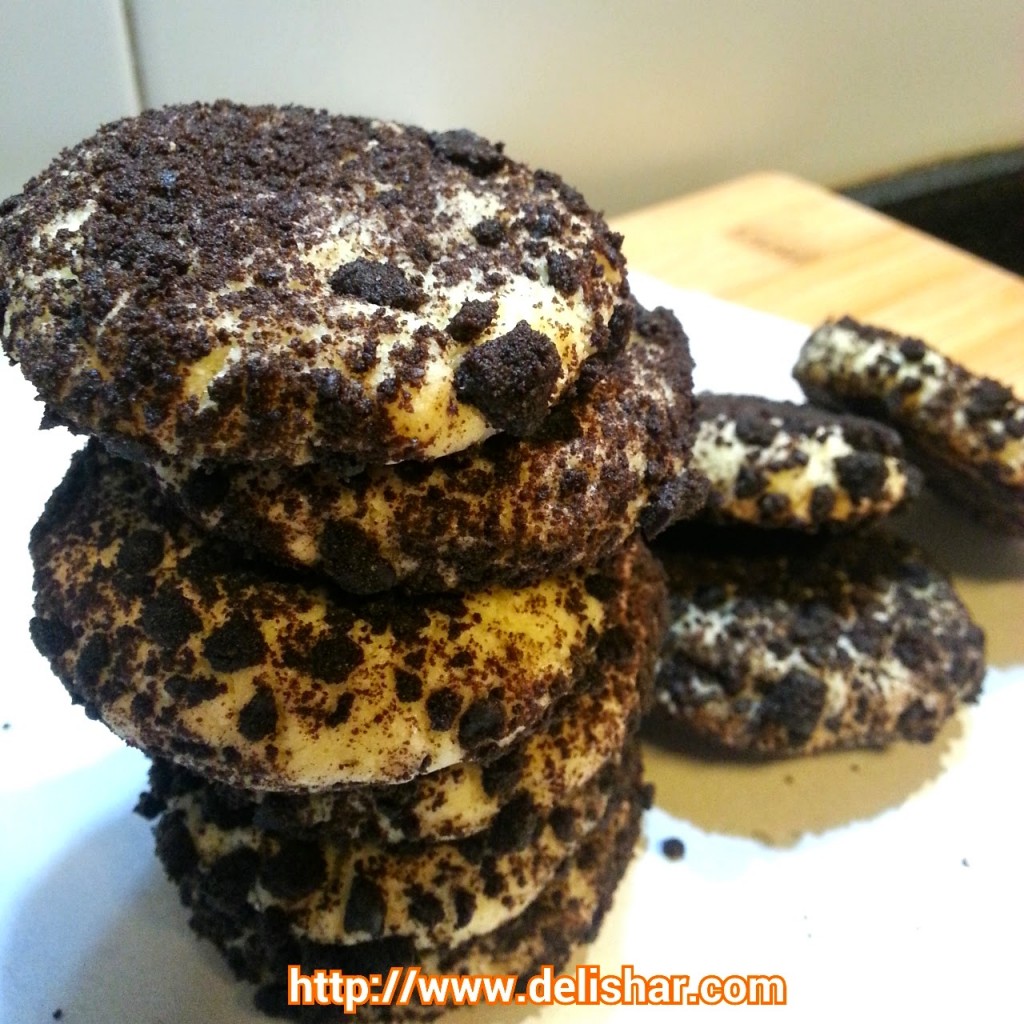 Bon appetit!!