If you have not tried smoked paprika yet, do yourself a favour and buy a bottle of that amazing spice. You, my friend, have been missing out big time. Yes, BIG TIME! I've polished a couple of bottles of smoked paprika. I pretty much put it in any and everything. Sprinkle a little over your scrambled egg. It instantly make it so much prettier and lends another layer of flavour to the fluffy eggs.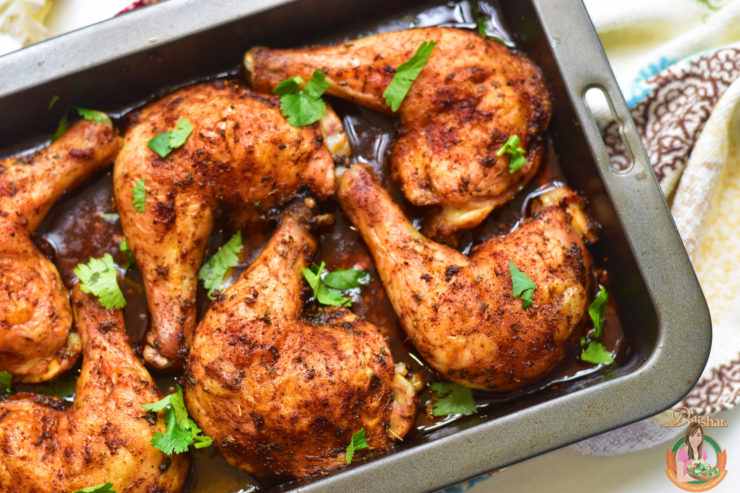 Besides lending a hint of smokiness and sweetness to the dish, that gorgeous hue brightens any dish. I can rave all day about that spice, but I'll let the recipe do the talking. The chicken was amazing. Seriously, it was really good. I am going to use the same recipe to make some paprika wings in the very near future.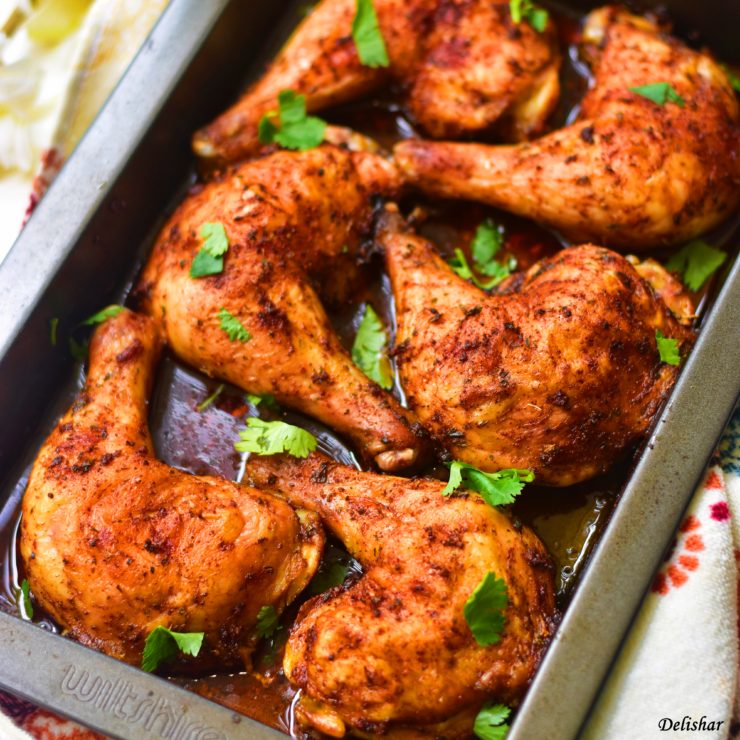 I served it with Israeli couscous, also known as pearl couscous. This is my first time trying the larger grain of couscous. It has a bite somewhat like barley, and taste somewhat nutty. It is made out of wheat flour, therefore is high in fiber, and low on the glycemic index.
To be honest, I'm not a big fan. Perhaps the combination of the texture and taste confuses me. But my girls, had 3 plates that night! It's really simple to make, much like how one would make rice. Let's see how this meal was put together.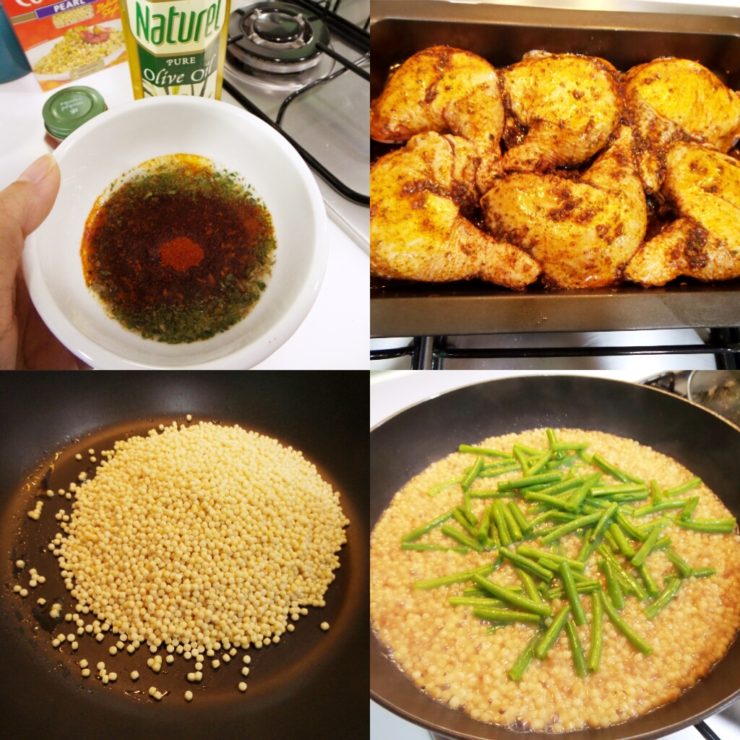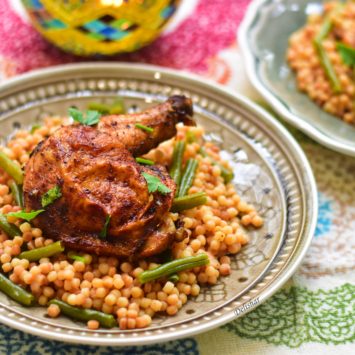 Paprika Chicken on Pearl Couscous
Makes 6 legs, 2 extra for the bigger eaters.
Ingredients
Paprika Chicken
6

whole chicken legs

1/4

cup

olive oil

4

cloves

garlic

minced

4

tsp

smoked paprika

1

tsp

dried oregano leaves

1

tsp

dried parsley

Zest of 1 lime

Salt and pepper to taste

1

lime

halved
Couscous
1

cup

Pearl Couscous

1-1/2

cup

480ml Chicken stock, hot

200

g

baby beans

cut into 1 inch length

1

tbsp

olive oil
Instructions
Paprika Chicken
Pre-heat oven to 190C.

In a small bowl, add olive oil, paprika, garlic, oregano, parsley, lime zest, salt, and black pepper together. Mix to combine seasoning mix.

Place chicken on a baking tray, and pour seasoning mix over chicken.

Use a brush to make sure the seasoning is evenly distributed.

Bake for 50 minutes at 190C or until chicken is done, juices runs clear.
Couscous
Heat pan on medium heat with olive oil.

Toast couscous until light golden, about 5-7 minutes.

Pour in hot chicken stock, stir, reduce heat to low, and cover.

Allow to simmer gently for 9 minutes.

Remove lid, and add baby beans on top of couscous.

Cover, and cook for another minute.

Remove from heat, allow to rest for 5 minutes, then fluff with a fork before serving.