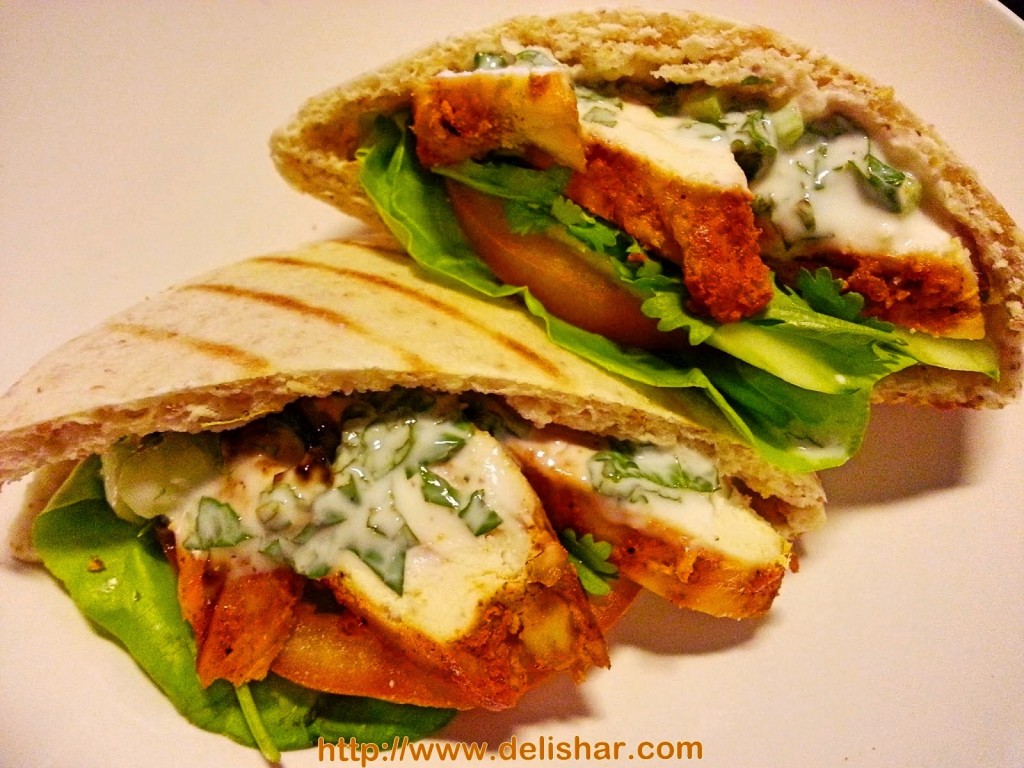 Pita bread is a middle eastern flat bread. You can buy them from Cold Storage. If you cannot find them in store, using a wrap would be equally nice. If you have a choice, pick the healthier wholemeal selection.
Ingredient (Serves 2)
2 wholemeal pita bread
2 chicken breast, skin removed
1/2 a tomato, sliced
1 small cucumber (I prefer the Japanese cucumber), half of it diced into small cubes, another half into thin slices*
4 leaves of butterhead lettuce
1/4 cup parsley
1/4 cup of mint leaves, chopped*
1 cup plain or greek yogurt (greek is nicer!), divided*
2 cloves garlic, grated
1/2 tsp grated ginger
1 tbsp lemon juice
1/2 tsp turmeric
1/2 tsp paprika
1/2 tsp ground coriander
1/2 tsp cumin
1/4 tsp garam masala
1/4 tsp cayenne pepper
Salt and pepper*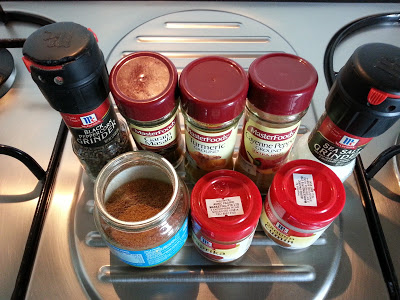 If you do not have all these spices at hand, I'm sure you will be able to find pre-mixed Tandoori spice. I know there is a vendor at my hawkers that mix the spices for you. You just need to tell him what you are making.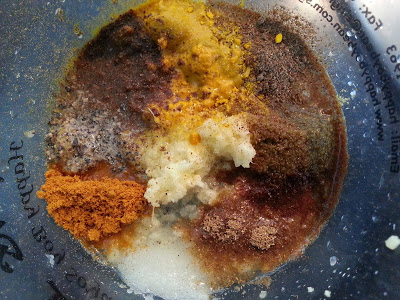 Pretty pretty spices!
Add the dry spices, salt, pepper, grated ginger, garlic, lemon juice, and 1/2 cup of yogurt in a bowl.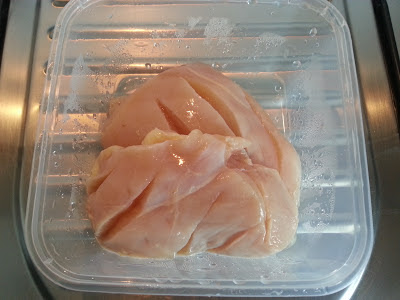 Prepare the chicken like this, with deep slits on the surface of the breast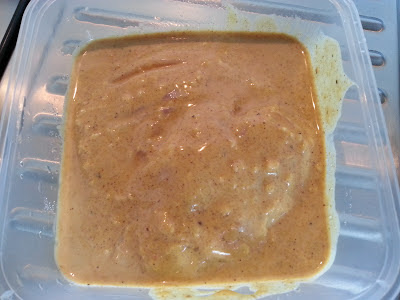 Marinate it for at least 2 hours, or better, overnight.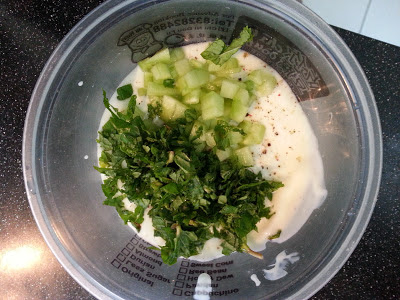 Make the sauce and put it in the fridge for use later.
Mix the other 1/2 cup of yogurt with the mint leaves, diced cucumber, salt, and pepper. *marked in ingredient list.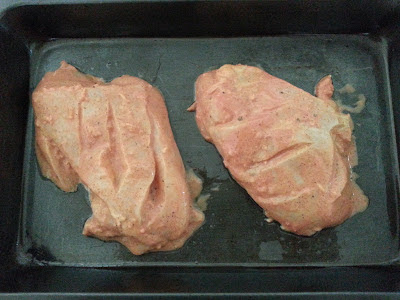 Preheat oven to 180*C, when oven is ready pop the chicken into the oven for 30-35 minutes. Flipping once. If you like your meat a little charred, put it under the broiler for a couple of minutes.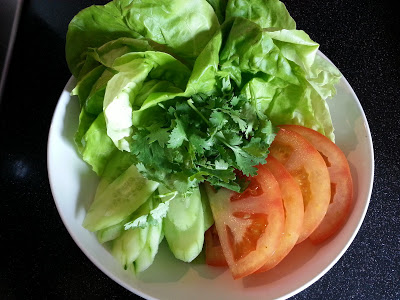 While waiting, prepare your fresh vegetables.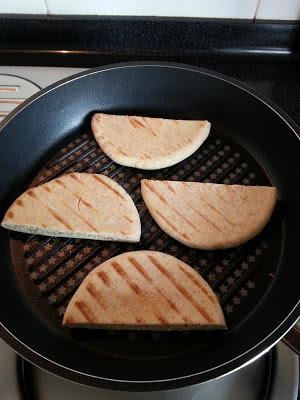 Cut pita bread into half and grill / toast it.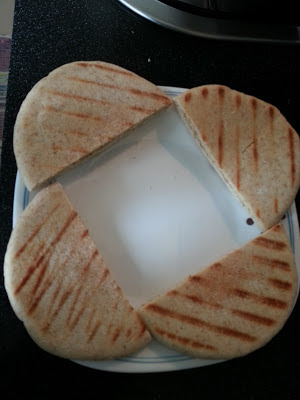 When they are done, set aside. Remember not to stack them up, as the pita may still be releasing steam. Stacking them may cause them to turn soft/soggy.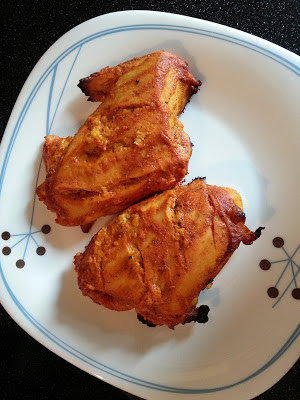 When your chicken is done, let it sit for a couple of minutes before slicing into it.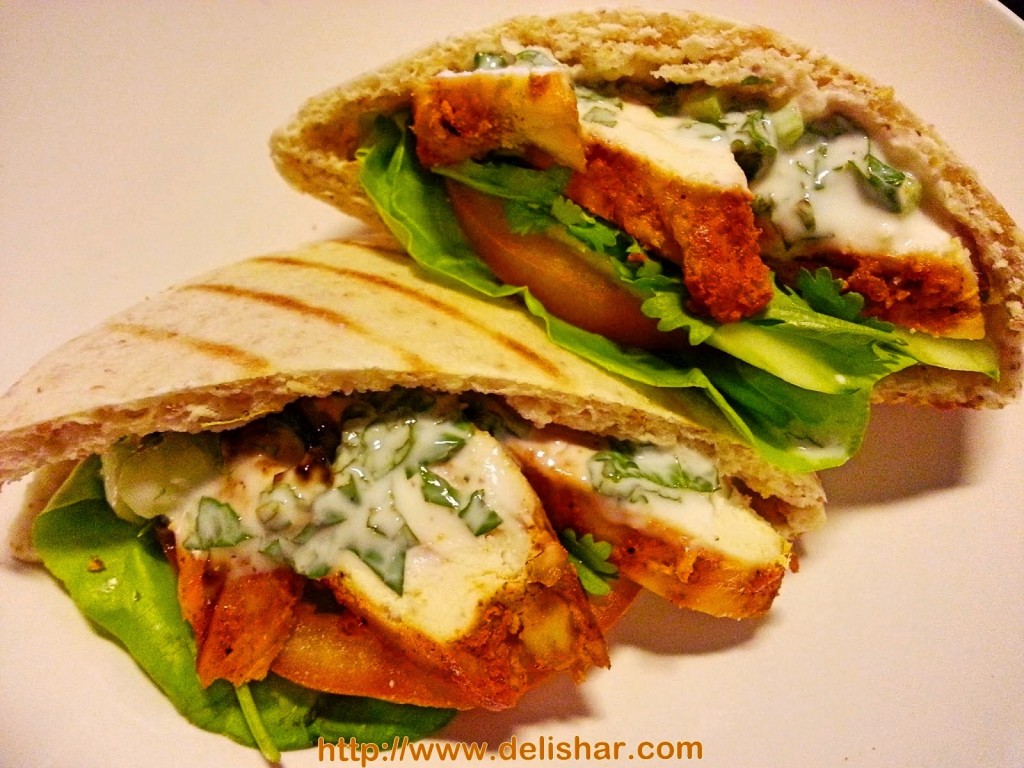 Assemble and serve. Alternatively, let your family/guests play with the food by assembling themselves.
Bon appetit!