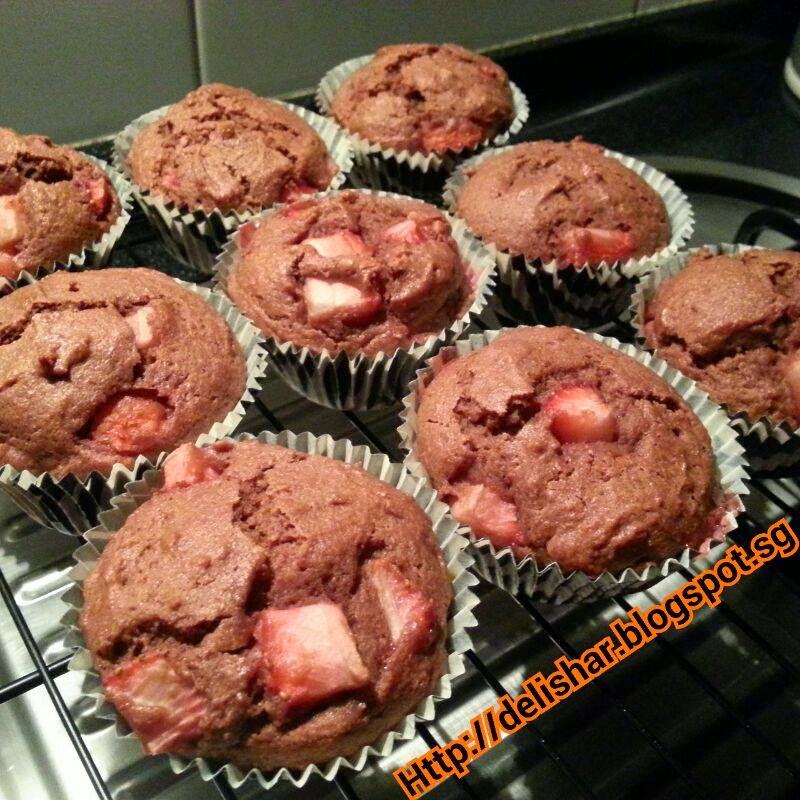 Every week there comes a time where my hands get itchy. That urge to bake becomes really really strong, it's like I am in addict, and baking/cooking has became my drug. Along came the rules and regulations… The husband and I are trying to get in shape. So baking becomes a nemesis, but I need my fix, and fixing I did.
I made a much healthier alternative to the regular chocolate muffins. Organic wholemeal flour was used, and olive oil was used instead of butter. I used this brand of wholemeal flour because the texture is really fine, unlike the others I saw in the supermarket.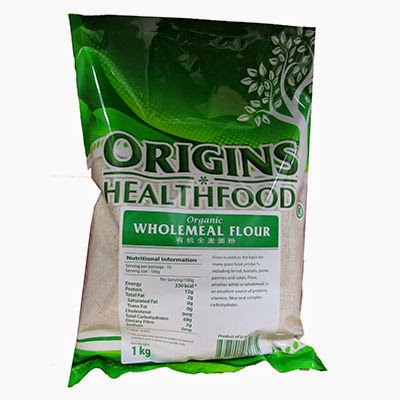 However, I did use sugar instead of natural sweeteners. You can substitute sugar for splenda, or honey (1/2 cup). From start to finish, the whole recipe only took me 30 mins, and no mixer is needed! That's like icing on top of my drug. That doesn't quite make sense, but you get the idea. 🙂
Ingredients (Makes 8-9 regular muffins)
1-1/2 cup organic wholemeal flour
1 cup chopped fresh organic strawberries
1/2 cup white sugar
1/4 cup brown sugar
1 tsp vanilla extract
2 tbsp dutch processed cocoa powder, sifted
1/2 cup low fat plain yoghurt
2 tbsp low fat milk
1/4 cup extra virgin olive oil
1/2 tsp salt
2 tsp baking powder
1 egg, lightly beaten
Preheat oven to 190C.
In a large mixing bowl, whisk together flour, baking powder, cocoa powder, sugars, cinnamon, and salt.
Create a well in the middle of the flour mixture.
In a measuring cup, mix milk, yoghurt, oil, and vanilla extract.
Pour wet ingredients into the well of dry ingredients.
Mix those ingredients together until it is about combined. Not more than 8-10 strokes. Do not over mix or your muffins will be hard and dry.
Then very roughly fold in your strawberries. Mixture should remain lumpy.
Use an ice-cream scoop to scoop batter into muffin tray with muffin cases.
Bake for about 20 mins or until skewer comes out clean.
Let cook for 5 mins in pan before removing to cool completely on wire rack .