If you love spices like I do, you will love this EASY casserole dish!
Ingredients (Serves 2-3)
1.5 cups white long grain rice (Use Basmati if you can), washed
1 tbsp coconut oil or cooking oil (I used a few spray of PAM)
1.5 chicken breast (Small), cut into quarters (You can use 3 chicken thighs with the skin on if you do not mind the extra calories)
2.5 cups of chicken stock, heated till hot
1/2 cup of peas (I used frozen)
2 cloves garlic, minced
2/3 med yellow onion, chopped
1 tsp turmeric
1 tsp curry powder
1/2 tsp salt
1/4 tsp black pepper
1/2 tsp cinnamon powder
1/2 tsp cumin
1/4 tsp cayenne pepper (optional)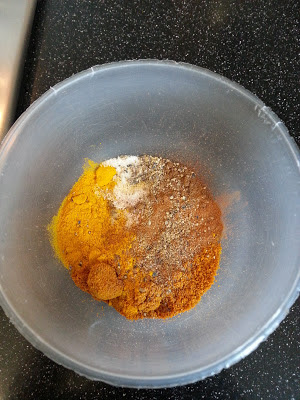 Mix all the spices together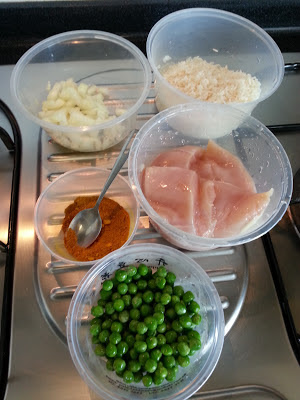 Preheat your oven to 180*C
Prep all your ingredients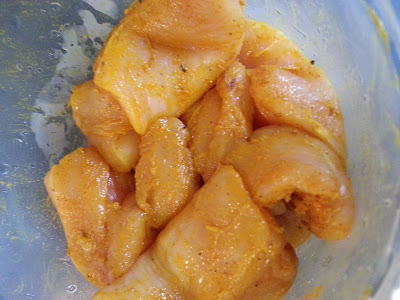 Marinade the chicken with half of the spice mix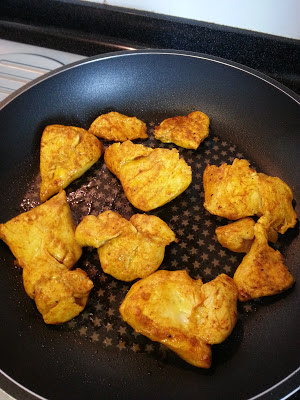 Over med-high heat, add your oil, and brown your chicken on both sides.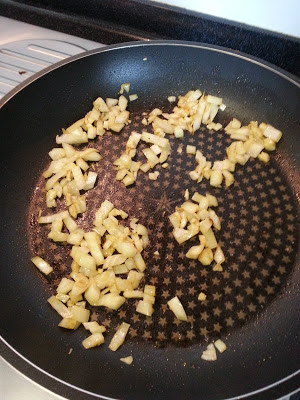 In the same pan, sauteed garlic and onion
Add spice mix and sauteed for 30 secs.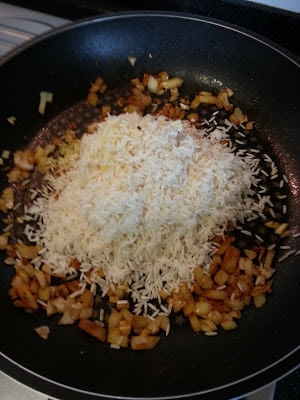 Add your rice and mix well for 1 min.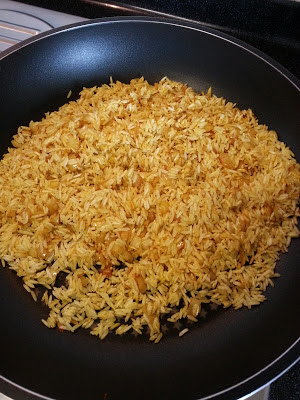 Make sure spices are blended well with the rice.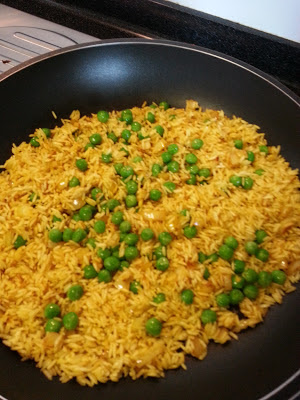 Add your peas and sauteed for another minute.
Transfer to a casserole.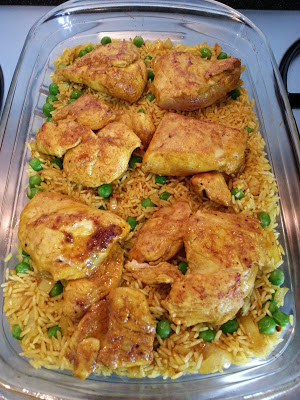 Lay the browned chicken on top.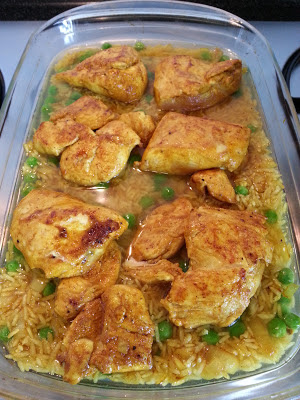 Pour in the 2.5 cups of chicken stock.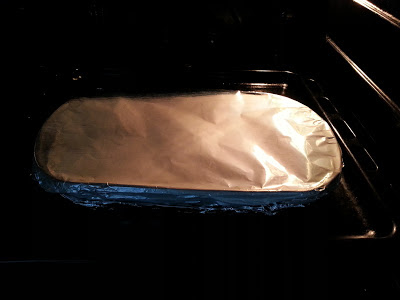 Wrap tightly with foil and bake for 40-45 mins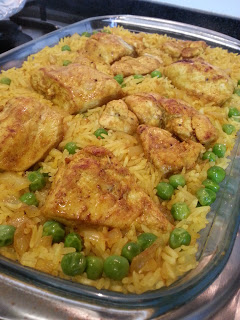 Be careful of the steam when you remove the foil!
Your kitchen should smell heavenly now!
Bon appetit!