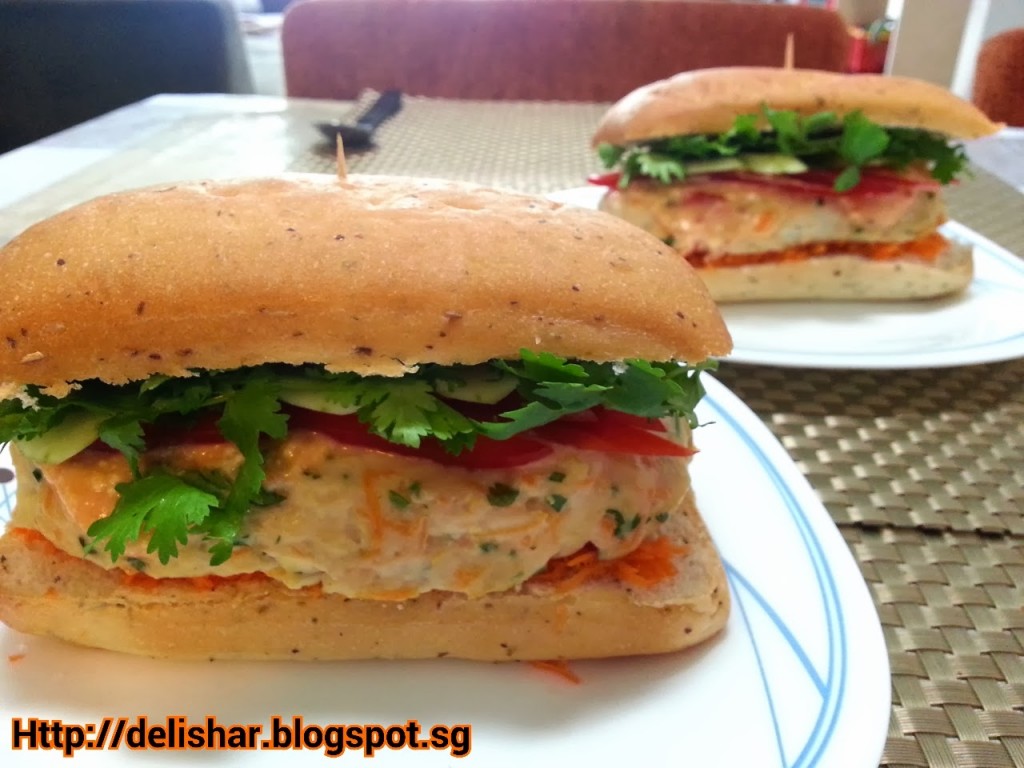 If you realised by now, I really do like to play around with Thai aromatic spices. I love love love love the freshness of it, how lovely they smell, and how good they taste! I would consider this meal a healthy one as there was no oil used at all. It was made with fresh ingredients, and topped with a healthy low fat sauce too! What's not to love about this? The sauce is not spicy in my opinion, perhaps the ratio of sweet chilli can be cut down if your children are really sensitive to spices. Husband commented that this was really really nice. Oh yeah, it's a 30 minutes meal too!
Patties (Serves 2)
300g minced chicken
1/2 cup shredded carrot
1/4 cup chopped parsley
1 1/2 tbsp fish sauce
1 tbsp grated galangal/blue ginger
1 tbsp grated old ginger
2 lemongrass, ends and tender part minced
1 tsp corn flour
1/4 tsp white pepper
1/2 yellow onion, minced
1 clove garlic, minced
Topping & bread
8 thin slices of cucumber
10 strips of red pepper
1/4 cup shredded carrot
1/4 cup chopped parsley
2 ciabatta, toasted if you want
Sauce
3 tbsp low fat greek yogurt
2 tbsp thai sweet chilli sauce
Method
Preheat oven to 180C
Mix all the ingredient for the patty in a large bowl. Knead in… Mixture will be sticky.
In a small bowl, mix in ingredients for sauce and set aside.
Divide meat mixture into 2, shape into rectangular patties.
Place on non-stick baking pan. If you are worried it may stick, you can spray the pan with some oil. I skipped this step, and it turned out fine.
Bake for 20 mins or until juice runs clear.
Top bun with shredded carrot, patty, about 2 tbsp sauce, red pepper, cucumber, and parsley.
Serve warm.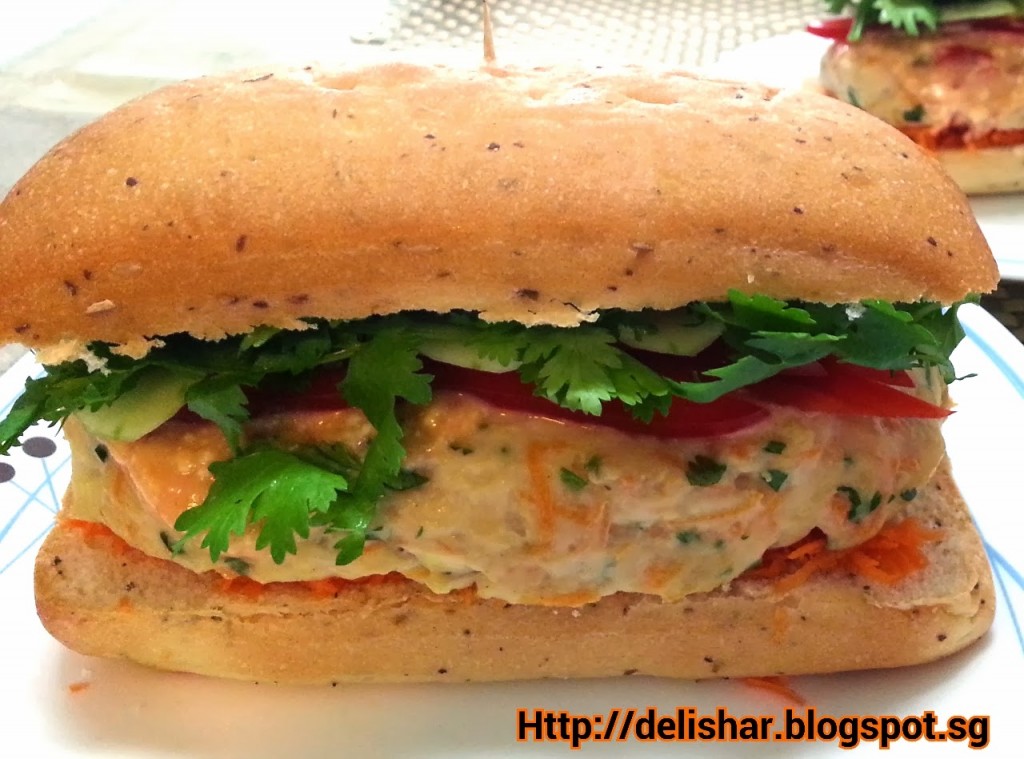 Bon appetit!!