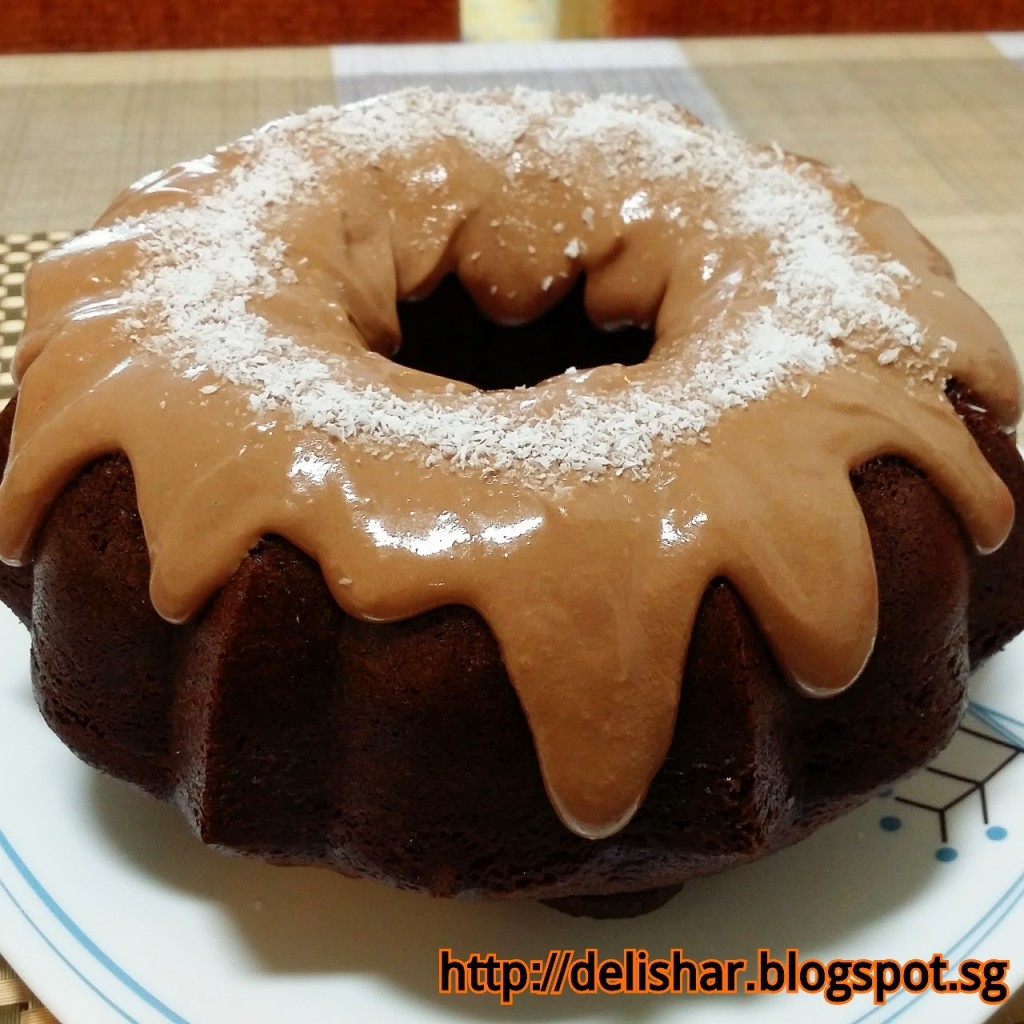 I was looking at pictures of bundt cakes and the husband pointed this from allrecipe.com and when,"Whoa!". So there I was secretly planning when I should make his wish come true… Yes, Mr baby-daddy… if you are reading this… I love you. Pardon me please, lets get back to the bundt. On hindsight, I would recommend that you only pour about 1/3 of the batter, then add the coconut filling, and pour in the rest of the batter. For some reason when I did a 1/2 and 1/2… my coconut filling floated to the top. I did not take pictures while I was making the cream cheese glaze. You can refer to it here at my Red Velvet Bundt Cake. It is the same glaze, with an additional tablespoon of unsweetened cocoa powder.
Cake
3/4 cup veg oil
2 cups all purpose flour
1 3/4 cups caster sugar
1/3 cup dutch processed unsweetened cocoa powder, sifted
1 tsp salt
1 cup milk
2 eggs
1 yolk
1/2 cup sour cream
1 1/2 teaspoons baking soda
1 tsp vanilla extract
Filling
1 egg white
1/4 cup caster sugar
1 cup dessicated coconut
1 tbsp flour
1 tsp vanilla extract
Glaze
4 oz philly cream cheese, softened
1/2 cup icing sugar/powdered sugar, sifted
3 tbsp milk
1 tsp vanilla extract
1 tbsp cocoa powder
2 tbsp dessicated coconut for topping
Sift icing sugar and cocoa powder together.
In a mixer, beat softened cream cheese for about a min. Add vanilla extract, mix till combined. Then slowly add in icing sugar mixture. Don't forget to scrape the sides! Add milk tablespoon at a time. (If still too dry, add another tbsp of milk). Pour glazed over cooled bundt cake, and sprinkle coconut on top.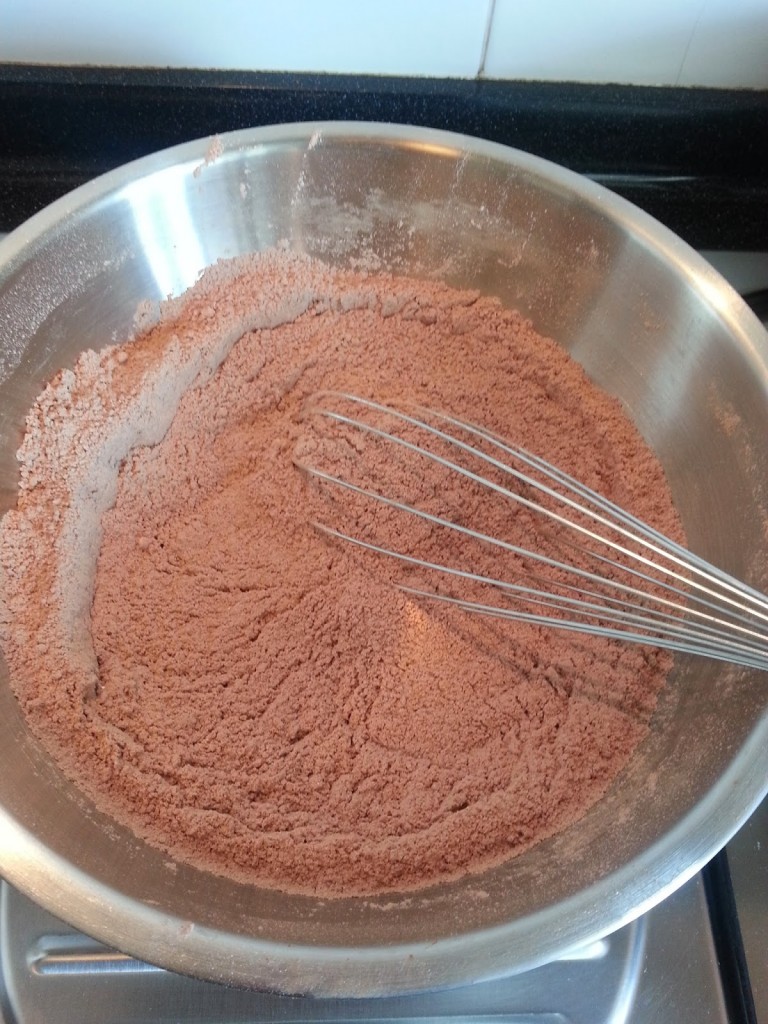 Preheat oven to 175C.
In a large mixing bowl, whisk together flour, salt, baking soda, and cocoa powder.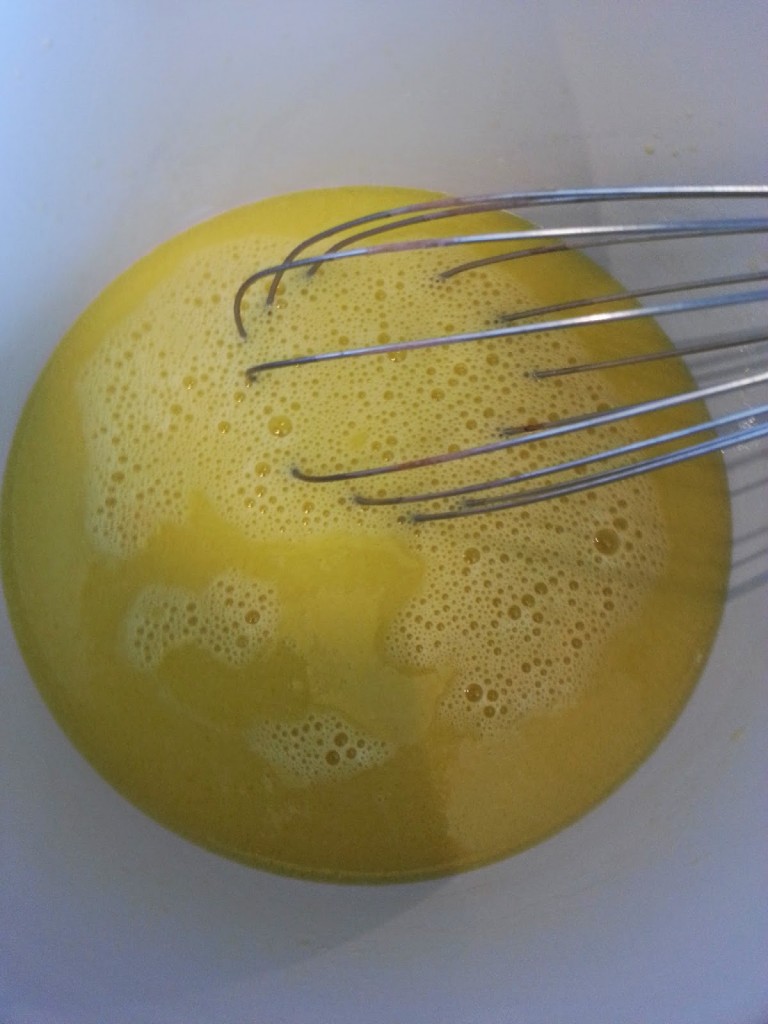 In another bowl whisk oil, eggs, yolk, sugar, vanilla extract, and milk until combined.
In 3 parts, mix the dry ingredients into the wet ingredients.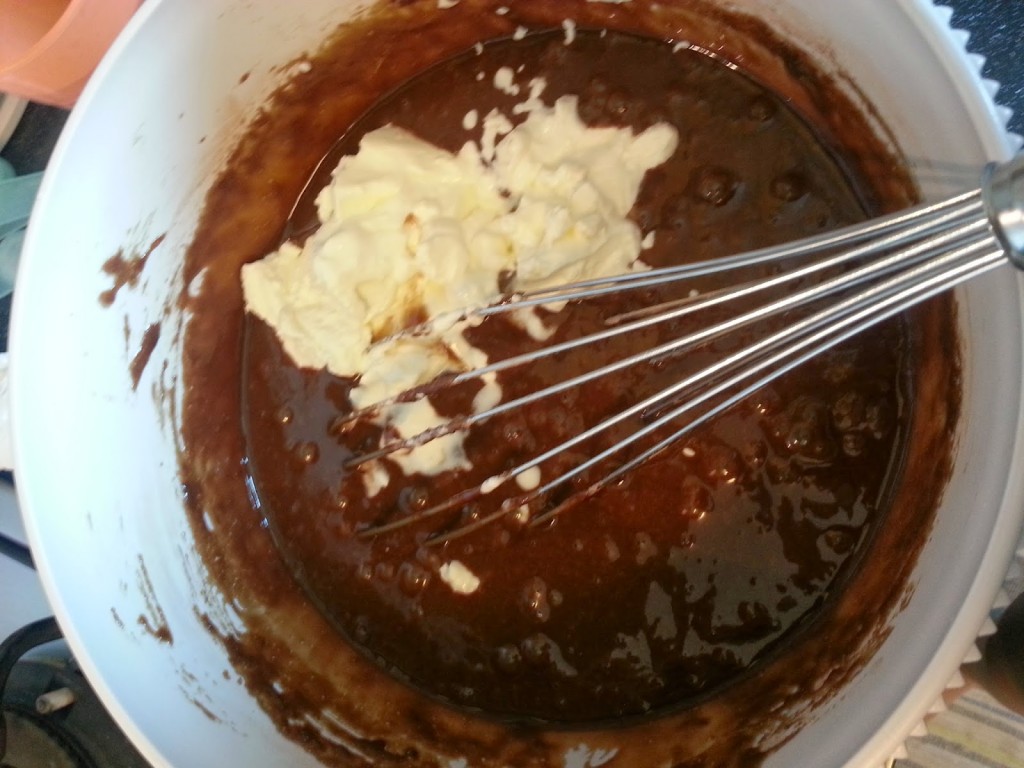 Lastly mix in the sour cream until well combined.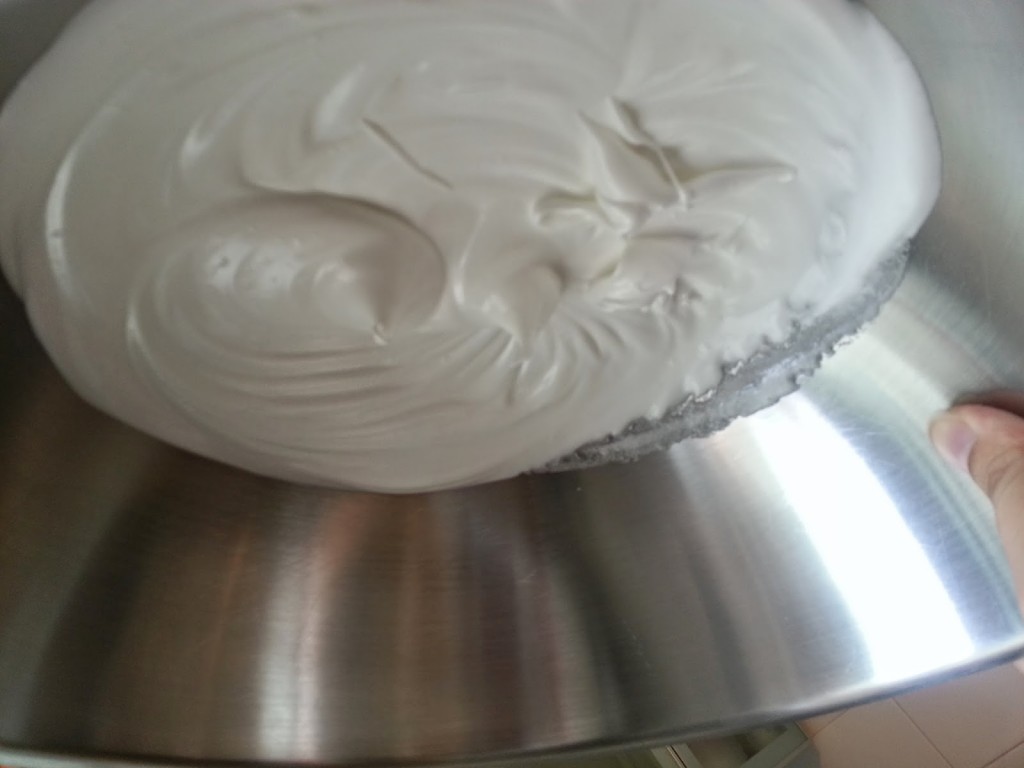 Now for the filling.
In a large clean mixing bowl, beat egg white until bubbly and gradually add sugar.
Continue beating until firm peaks formed.
When you turn the bowl over, the meringue should not fall.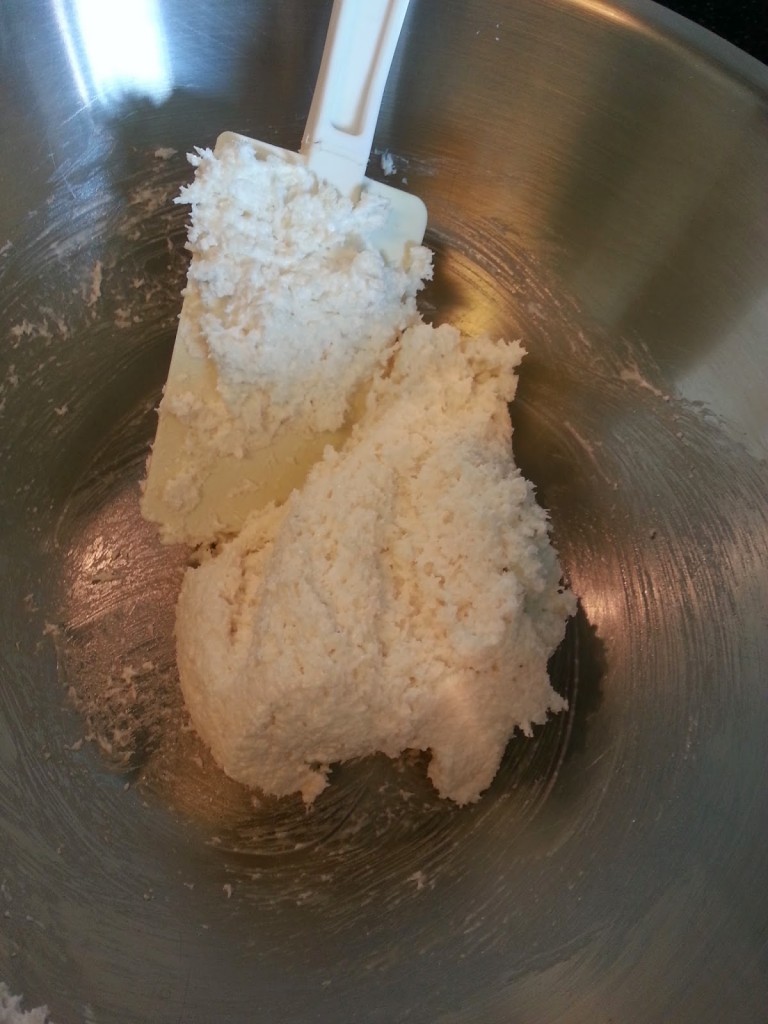 Gently fold in flour, coconut, and vanilla extract.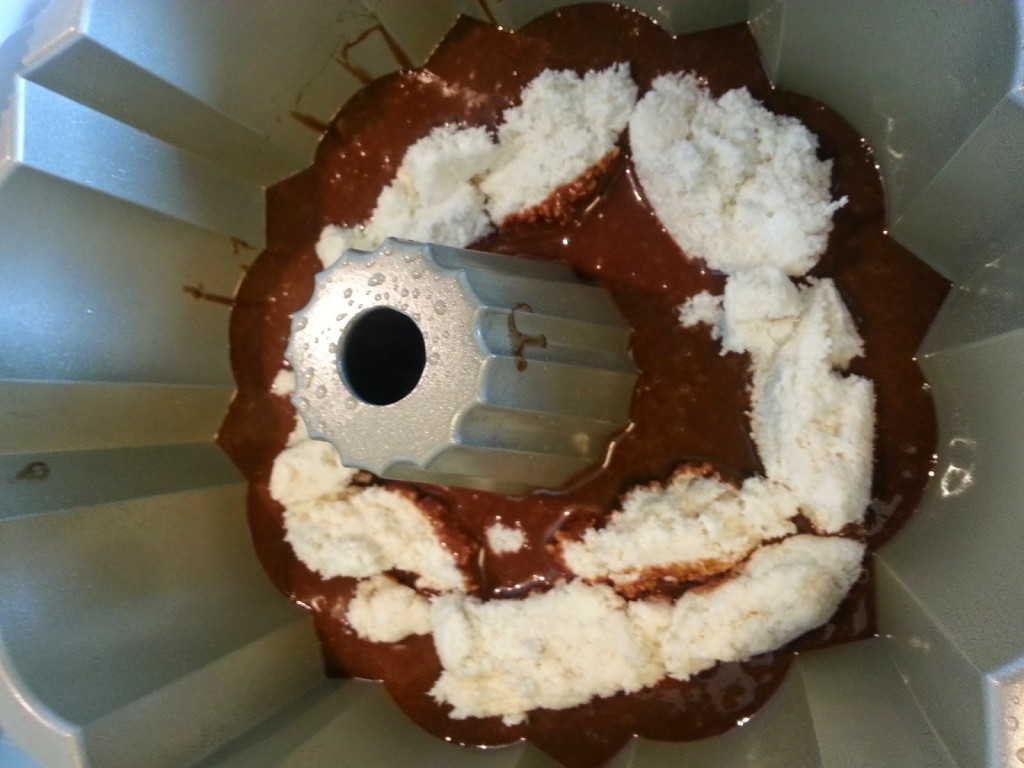 Pour in 1/3 of the cake batter in a prepared bundt tin.
(This time round I only sprayed the pan with oil, and did not dust it with cocoa powder which I should. That's probably why it did not release all that cleanly.)
Drop dollops of coconut filling in the middle of the batter, try not to touch the sides.
Then pour the rest of the batter on top to cover.
Smooth top and bake for 45-50 mins.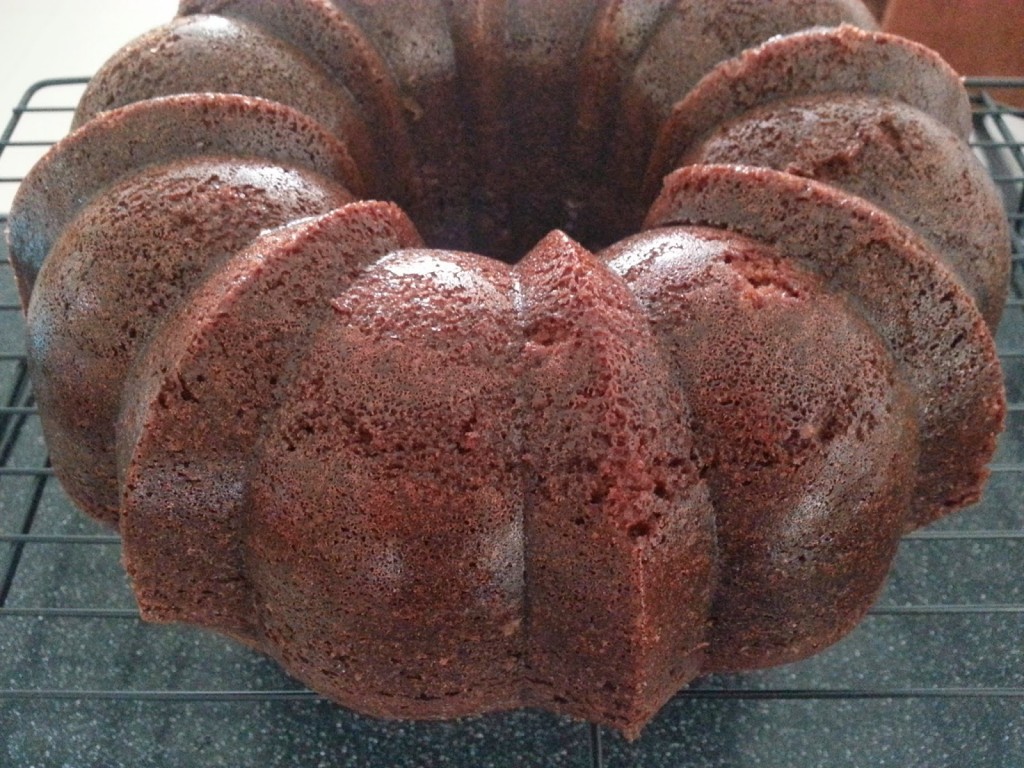 Remove from oven, let cool for 20 mins.
Invert to remove from pan and let cool completely.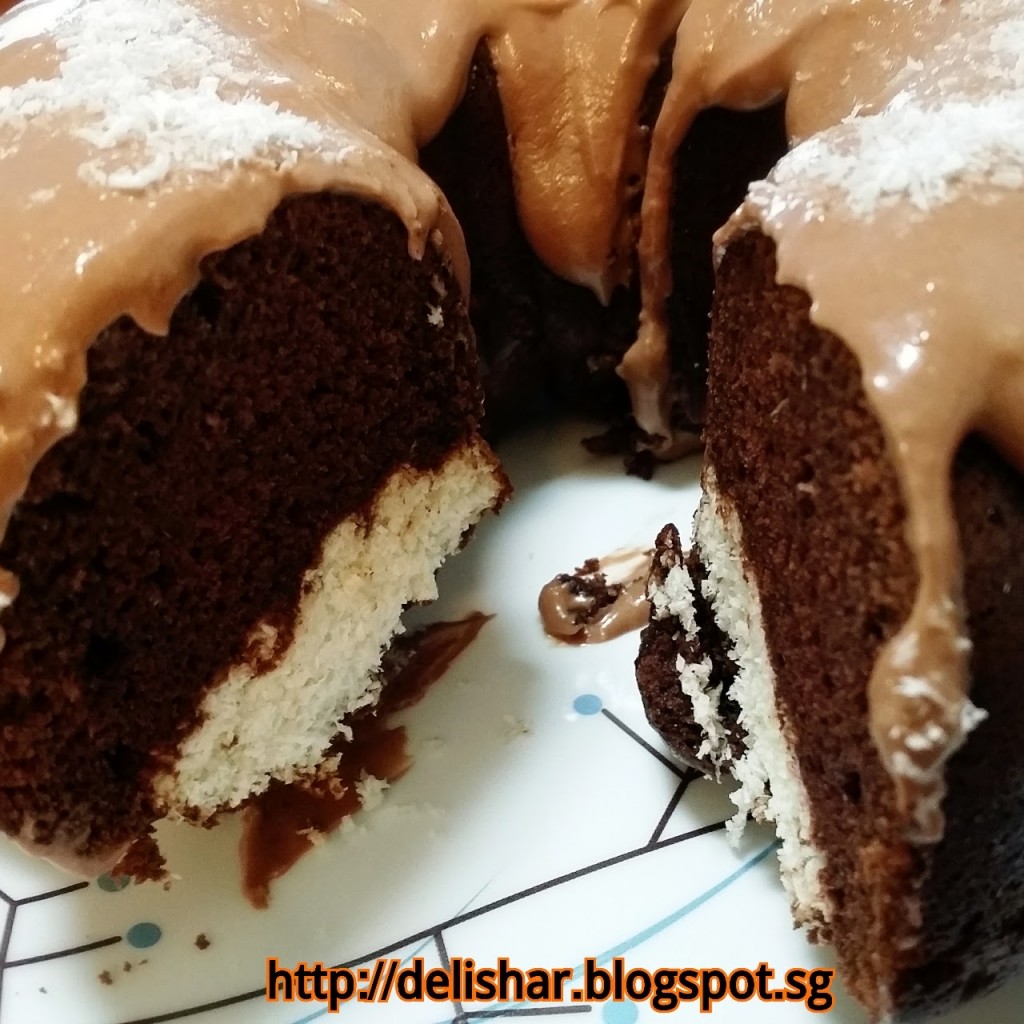 Glaze the cake and serve chilled.
Bon appetit!!