Do I really have to say more?! I can't get enough of S'mores! So, more s'mores more s'mores more s'mores!! I love how the marshmallow frosting kind of crust up but still stay moist, fluffy, and creamy in the middle. I was worried that the graham cupcake was going to turn out dry but boy, was I amazed at how moist it turned out!
I love love love these cupcakes that I made for my dear nieces' birthday party. The marshmallow frosting is actually a Swiss meringue frosting that was so easy to make, although I have to say that my arms did have a pretty good work out from all that whisking.
I used a torch to lightly toast the frosting to give it a little toasty look & taste. If you do not have one, you can carefully toast it on an open flame on your gas stove top or broil under your oven broiler for 1-2 mins, just make sure not to burn it! Or leave it as it is, I promise you that it is just as yummy!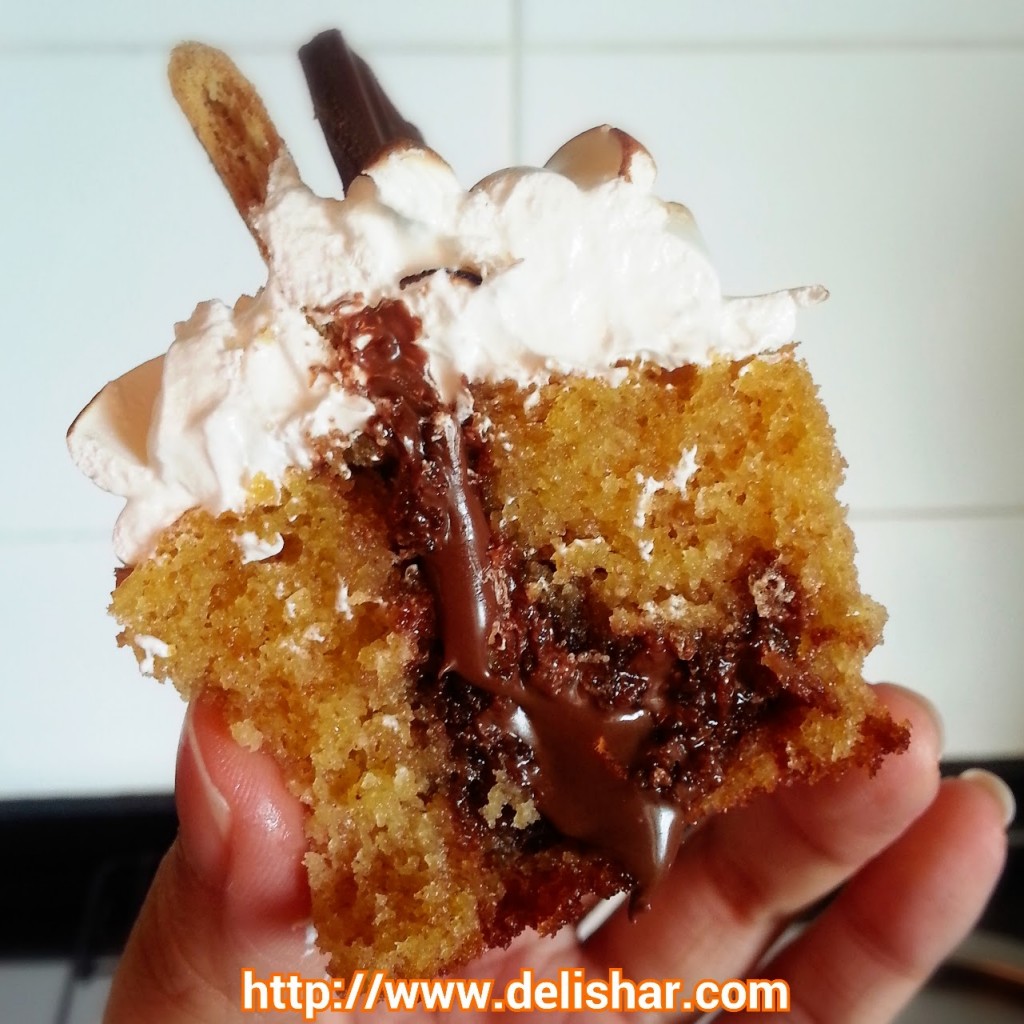 I filled it with Nutella, simply because…. who doesn't like Nutella right?! Can you see how moist the crumbs of the cake was? Can you tell that I'm getting all excited again? I might have to make another batch soon. Here is how it was made.
Don't forget to participate in the current giveaway!! 5 pairs of Each-a-Cup drink vouchers to giveaway! Click HERE for details!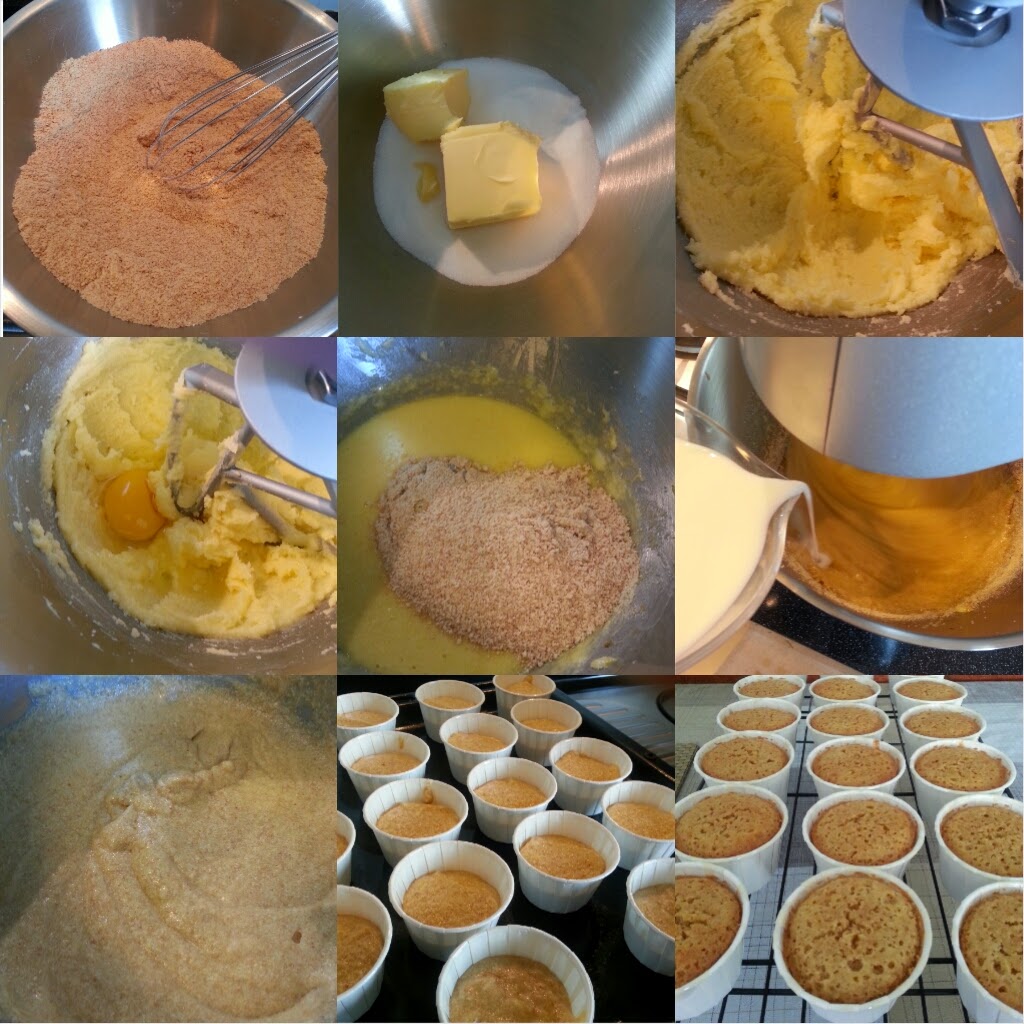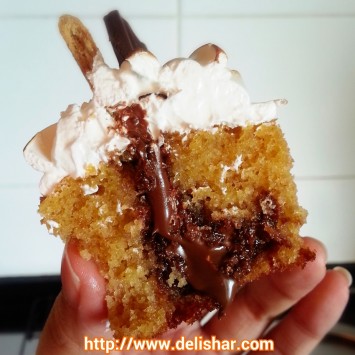 Nutella Filled S'mores Cupcake
Ingredients
1 1/2

cups

graham cracker crumbs

finely crushed or processed

1/2

cup

plain flour

2 1/2

tsp

baking powder

1/2

cup

butter

softened

3/4

cup

sugar

2

large eggs

1

tsp

vanilla extract

1/2

cup

buttermilk*

1/4

cup

milk*

1/4

tsp

salt

1/2

cup

Nutella spread

12

pieces

of hersheys chocolate

for garnishing

12

small pieces of graham crackers

for garnishing

1

batch Marshmallow Meringue Frosting

recipe below
Instructions
Preheat oven to 176*C.

In a large mixing bowl, whisk together flour, graham crumbs, baking power, and salt.

In your mixer bowl, beat together butter and sugar until fluffy.

Add eggs one by one until combined then add vanilla extract.

Add 1/2 of the flour mixture, and beat in 1/2 of your buttermilk mixture.

Repeat again for the other 1/2, and mix until just combined.

Fill liner 3/4 full and bake at 176*C for 22-25 mins.

Allow to cool in pan for 10 mins before removing to cool completely on wire rack.

Fill cupcake using a filling nozzle (wilton #230) or Squeeze bottle with a pointy nozzle.

Just poke it in the middle of cupcake and squeeze until it plump up.

Make your frosting only when you are ready to frost.
Notes
You can replace ingredients marked * with 1/2 cup milk
Adapted from Bon Appetit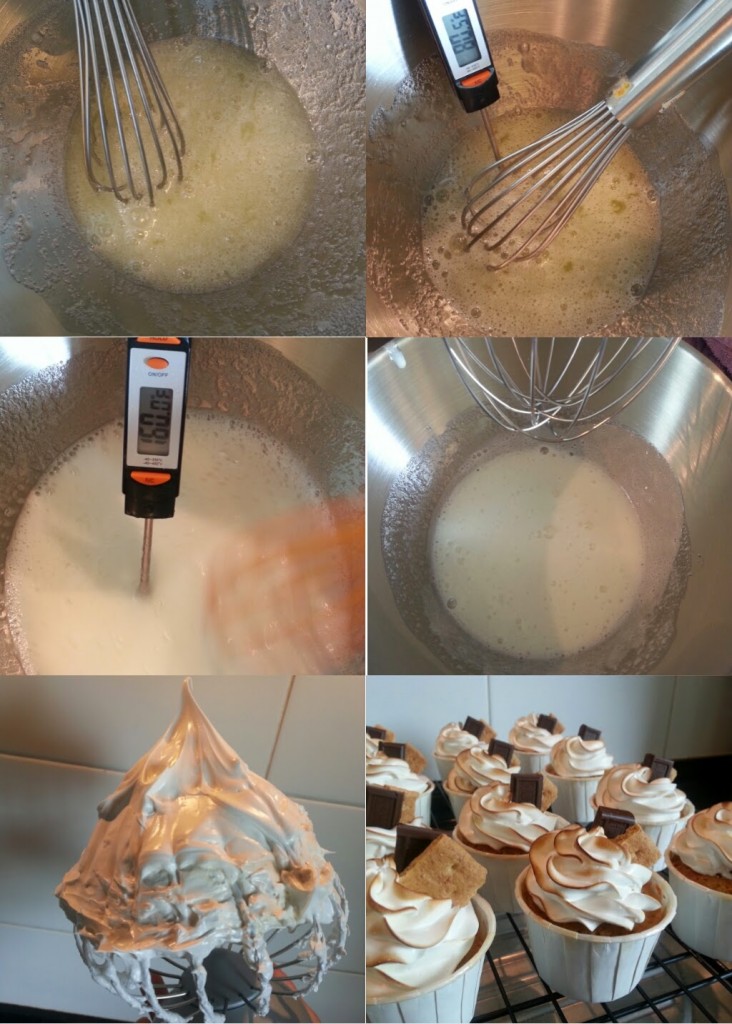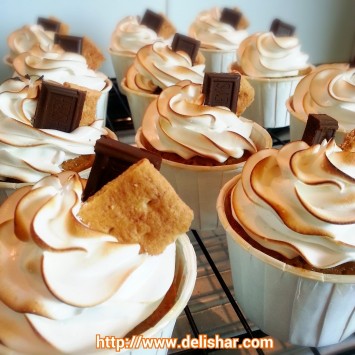 Marshmallow Meringue Frosting
Make your frosting only when you are ready to frost, or it may be hard to pipe if you leave it out for too long.
Ingredients
Marshmallow Meringue Frosting
3

egg whites

3/4

cup

sugar

1

tsp

vanilla extract

pinch

of salt
Instructions
Marshmallow Meringue Frosting
In a large mixing bowl, whisk your egg whites and sugar together.

Heat bowl over a double boiler (pan with little water simmering over low heat).

Note that your bottom of the bowl should not touch the water!

Whisk constantly while heating the egg whites, we do not want it to be scrambled.

Continue whisking until thermometer reads 160F or 70C.

If you do not have a candy thermometer or instant read thermometer, the mixture should be smooth, meaning all sugar dissolved and hot to the touch.

At this point, remove from heat and bring to stand mixer. Whisk on high until meringue is glossy, formed stiff peaks about 7 mins.

Then add salt and vanilla extract, whisk to combined.

Frost immediately. As frosting cools further it becomes harder to pipe.

Lightly toast frosting with a torch, open stove flame, or broiler.

Top with a piece of chocolate and graham cracker.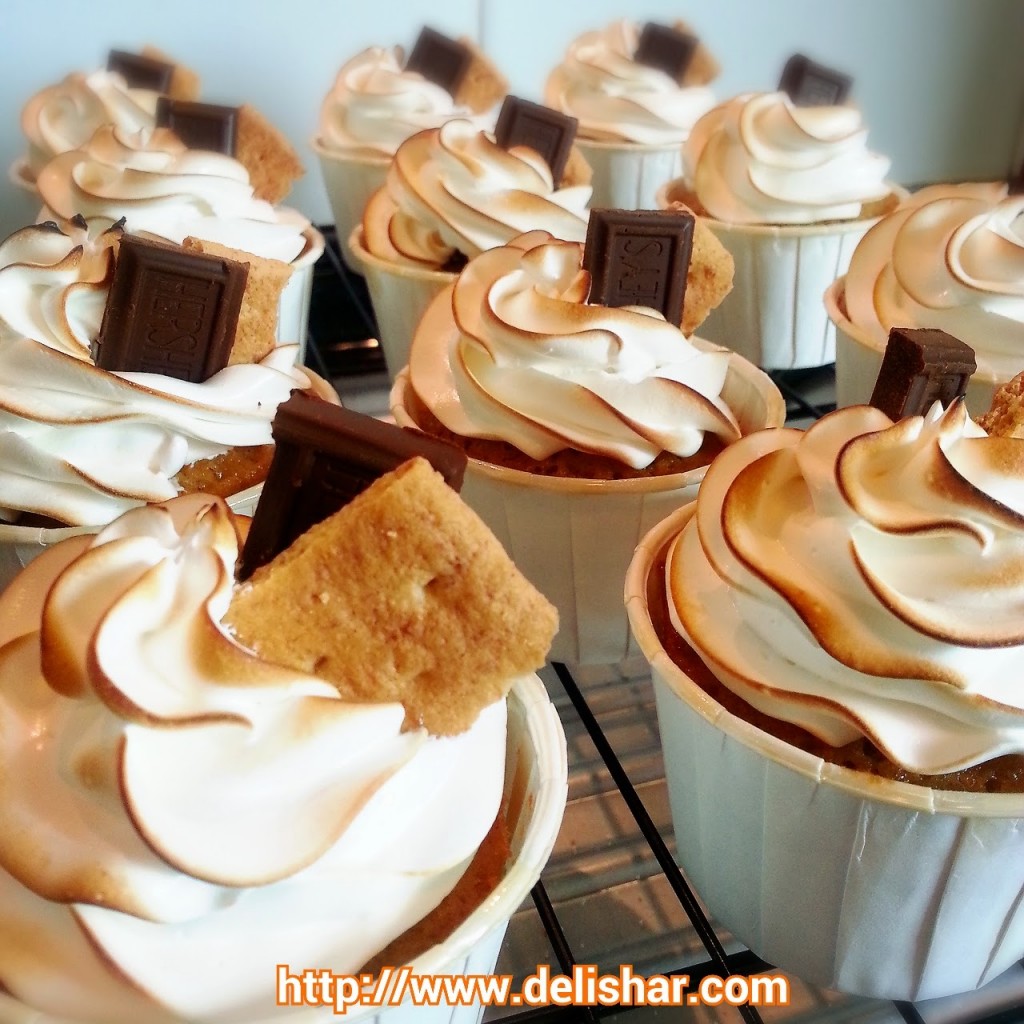 Have fun making these delicious cupcakes!