Just mention "La Zi Ji" and my saliva glands go into a drooling frenzy. If I am forced to choose only one dish to live by on a daily basis. I think this will be on top of my list (I have a long list, before elimination of course). I adore this dish, but knowing how sinful it is and how it is traditionally prepared makes me think twice before ordering. As we all know, anything deep fried is bound to be yummy. And La Zi Ji, is deep fried twice! But quick honestly, my craving usual wins the debate between "to order or not to order".
I've put off trying to make this dish because I do not deep fry anything in my kitchen. Then one day, a friend tagged me on facebook which linked me to this recipe from thewoksoflife. I saw the recipe and I swear I felt like I won the lottery! No deep frying needed, and cooked in a reasonable amount of oil. Plus, it's so blardy simple! I knew I have to make it sooner than later.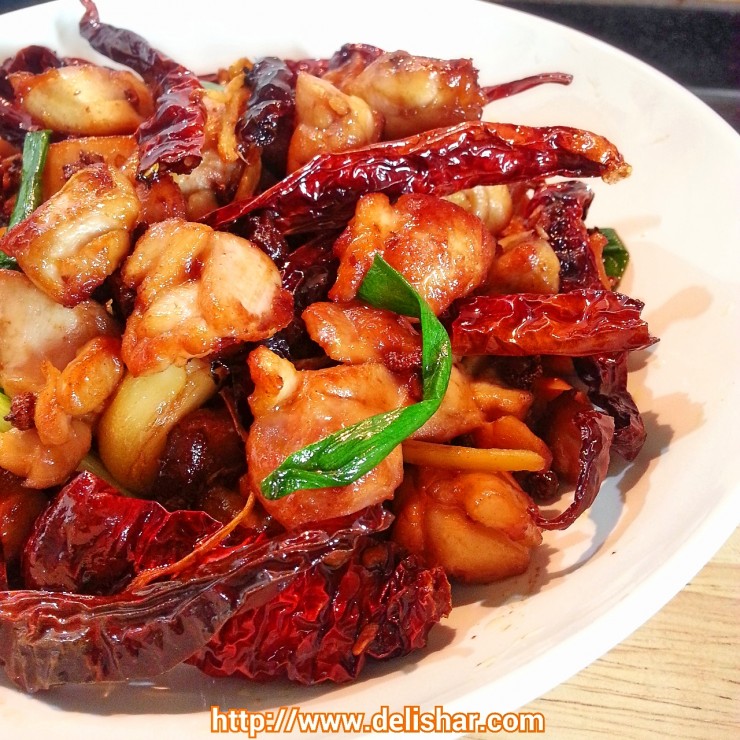 And so I did, over the weekend when my mum and bff came over for dinner. The bff loved it, and so did mum. Let me share with you a little something about my mum. My mum is this lovely, selfless woman, she will give up her world for my brother and I, and for that I love her to bits. But she is also a typical Asian mum who hardly, if ever give any compliments or willingly tell us that she is proud of us. Even if you try very hard to dig any compliments or acknowledgement of success from her, she will stealthily divert the topic to something unrelated. So to hear my mum tell me (to my face) that this dish is very yummy, and then commented on my facebook again to compliment this dish, meant that this recipe scored big time!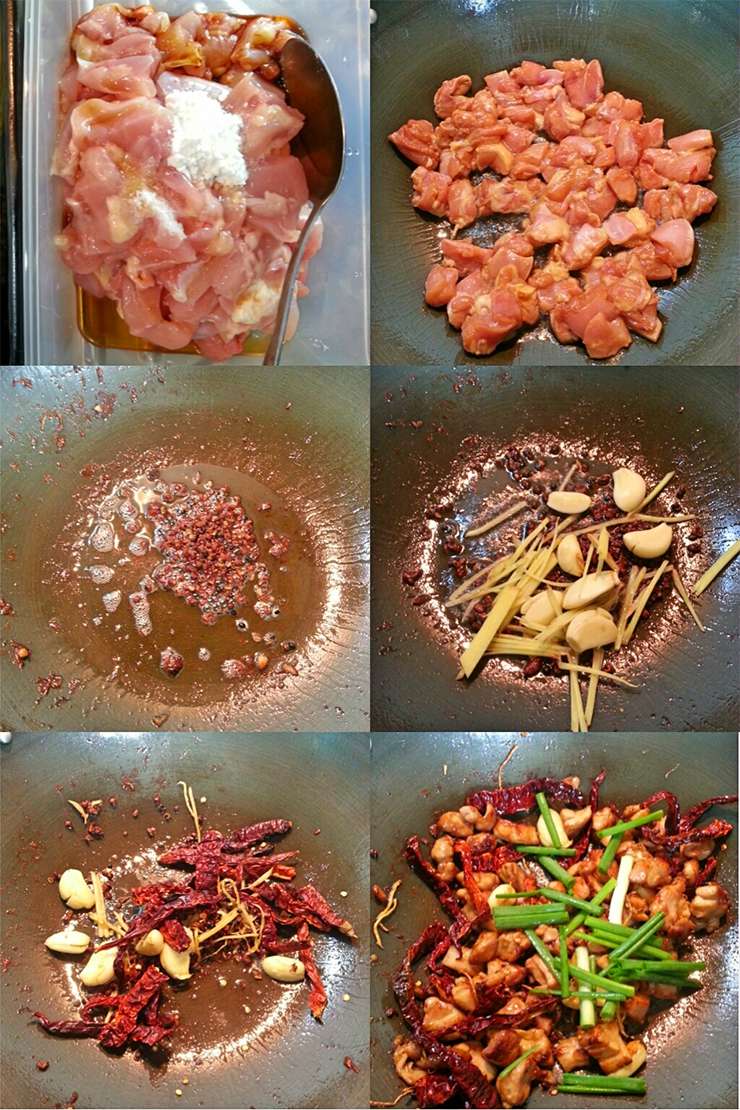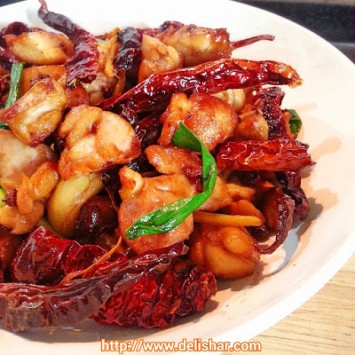 辣子鸡 (Chongqing Chicken)
Ingredients
6

skinless boneless chicken thighs

cut into bite size pieces

2

tsp

corn flour

3/4

tsp

salt

1

tsp

sesame oil

1

tbsp

shaoxing wine / chinese cooking wine

1

tsp

dark soy sauce

1

tsp

light soy sauce

Dash of white pepper

6

cloves

garlic

lightly smashed

3-4

slices

of old ginger

julienned

2

tbsp

szechuan peppercorn

1

cup

of whole dried chillies

break open 6-8

Red chilli flakes

optional/to taste, depending on how spicy you want it to be

1/2

tsp

sugar

1

scallion

cut into 1 inch pieces

3

tbsp

oil
Instructions
Marinate chicken in corn flour, salt, sesame oil, shaoxing wine, dark soy sauce, light soy sauce, and white pepper.

Allow to marinade for at least 30 minutes.

Heat oil in wok on high until hot is simmering.

Add chicken in single layer to sear and brown on all sides.

Remove from heat and transfer chicken from wok to plate.

Leave about 1-2 tbsp oil in wok.

Add szechuan peppercorn in wok and heat over medium heat.

Toast for about a minute then add garlic and ginger.

Stir-fry for another minute then add chilli flakes and dried chillies, then cook for another minute.

Crank the heat up back to high, and add the chicken pieces, sugar, and scallion.

Stir-fry quickly for another minute or 2.

Serve immediately.