Leading local bubble tea house Each-A-Cup has gotten a new face-lift! With a new jazzed up logo to match its healthy wholesome beverage menu! The energetic orange hue of Each-A-Cup's new logo is a direct reflection of the brand's focus on health and wellness – indeed, bubble tea can be healthy, and it goes beyond just lowering the sugar level.
The new logo was cleverly designed to incorporate the Chinese character "ー" for "a" in Each-A-Cup's Chinese name, which visually represented a straw inserted in the cup. It was carefully thought our with the customer's experience in mind, combined with a goal to create a logo that customers can identify with.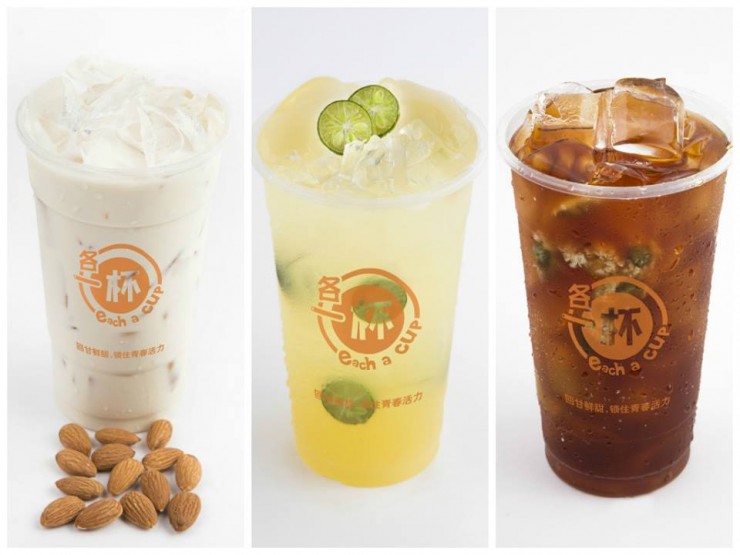 Each-A-Cup has a menu that reflects a strong focus on drinks with health and beauty benefits. At Each-A-Cup, high-quality fruit concentrates are used instead of syrups. Drinks under Energy Burst, such as the Azuki brown rice milk tea, pack in vitamins that deliver much-needed shots of energy; while the series of flavoured coffees and specialty teas under Mind Booster are stimulating and sustain alertness throughout the day. Weight Lite drinks such as Golden Buckwheat tea with Kanten and Aloe Vera and a range of fruity teas offer sweet, guilt-free treats for those watching their weight; while the Forever Young drinks such as the range of six green teas or Chamomile milk tea pack a punch full of antioxidants for optimal health and well being.
Daily Dose drinks like the Yakult Apple Jelly Green Tea or Honey Kanten with Ai-Yu are zesty, wholesome and strengthen the immunity system. Some of the drinks, such as the Golden Buckwheat tea and Rooibos tea are caffeine-free, making them ideal for children, who can choose from a wide variety of healthier toppings like Ai-Yu and Kanten.
Each-A-Cup's brings in it's unique tea extraction technology or better known as 'TeaPresso' from Taiwan. Which allow them to offer a category in the menu that offers freshly brewed cup of tea in 60 seconds. Only top quality contents that go into each cup, this combined with an extraction method that preserves the freshness of the tea's nutrients, make for the perfect beverage in a wellness-focused, health-centred lifestyle.Visit Each-a-Cup website for more details on the menu they offer, and find an outlet closest to you!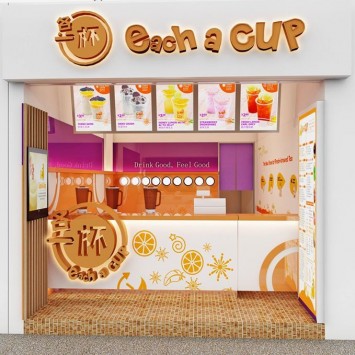 The good people at Each-a-Cup would like to buy you and your 9 other friends a drink, each! They have generously agreed to giveaway 5 pairs of drink vouchers to Delishar's readers, that's 10 drinks in total! So now you can enjoy a healthful drink while you read my cooking blog. 😛
To participate and stand a chance to win 5 pairs of Each-a-Cup vouchers, simply complete the rafflecopter below.
a Rafflecopter giveaway

Terms and condition: This giveaway ends on Tuesday, August 25, 2015 at 11:59 p.m. Singapore time (GMT+8). The winner will be selected by random.org and will contacted by email. The winner will need to respond within 48 hours. If there is no response from the winner after 48 hours, another winner will be selected. Vouchers is for use only in Singapore and valid til 31st Dec 2015. Therefore, it is open to Singapore entrants only. Vouchers will be mailed to your given address via normal post.
Disclaimer: This is a sponsored giveaway. Each-A-Cup contacted me to try out their range of healthful drink, and provided me with the vouchers to host the giveaway. The post was written with reference to the press release. Photo credit from Each-a-Cup FB page.