Chicken rice made in a rice cooker! You can use chicken thighs if you want to, but I prefer using either breast or tenders. It taste amazing, just like the true blue hainanese chicken rice. Only minus the hassle of boiling the whole chicken. The chili recipe included in this post is spicy. And when I say spicy, i meant it is. Those who knows me knows how much spice I can take. Probably because I used chili padi.
Ingredient (Serves 3)
300g chicken tenders
2 cups rice, washed (Rice cooker measuring cup or 3/4 cup regular measuring cup)
1 tsp concentrated chicken stock
1 tsp corn flour
1 stalk lemongrass, cut on the bias
Dash of white pepper
1 tbsp sesame oil
2 tbsp canola oil
3 Shallot, minced
4 cloves garlic, minced
1.5 inch thumb of ginger, about 2 tbsp chopped finely
2.5 tbsp concentrated chicken stock
2.5 cups water
Chili Sauce (This is about 8-10 servings, I made to keep)
9 chili padi, seeds removed (You may want to use the normal big chili if you do not want it to be so spicy)
2-3 cloves garlic
About 3/4 inch thumb of ginger
2 tbsp of chicken stock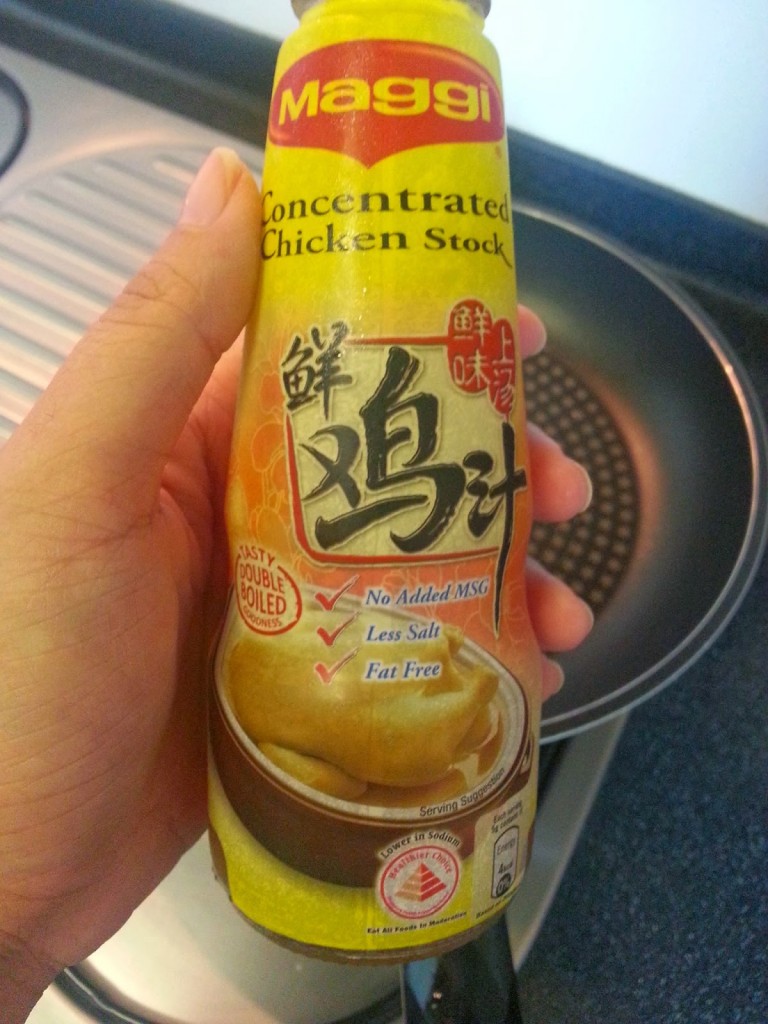 I use this fat free, low sodium, MSG-free concentrate.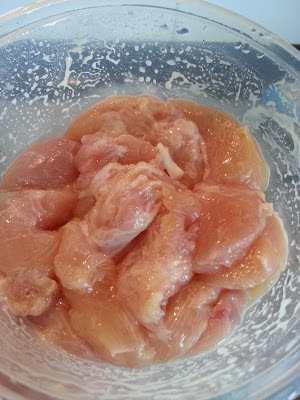 First marinade the chicken for 30 mins or over night with 1 tsp corn flour, 1 tsp concentrated chicken stock, and dash of pepper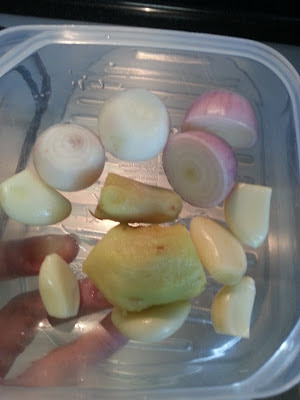 I was too lazy to mince all the spices, so I used a food processor, which was way quicker!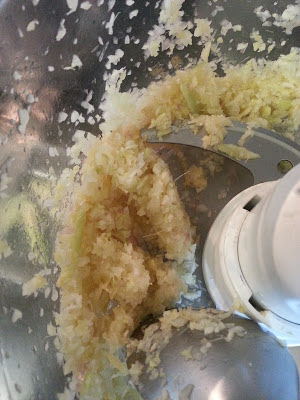 Pulse till you get finely chopped pieces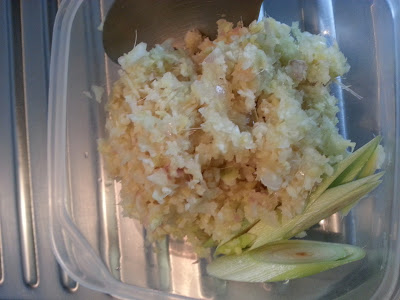 I did not add my lemongrass in my food processor, it's up to you if you want to. I just prefer not to.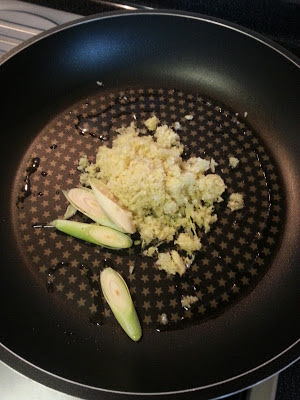 Heat 1 tbsp of sesame oil and 2 tbsp of canola oil on med-high.
Add in the spices and stir fry till fragrant.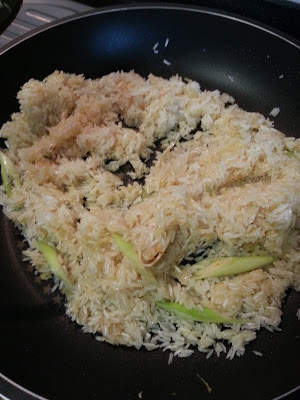 Add the rice and 2.5 tbsp of concentrated chicken stock.
Mix well.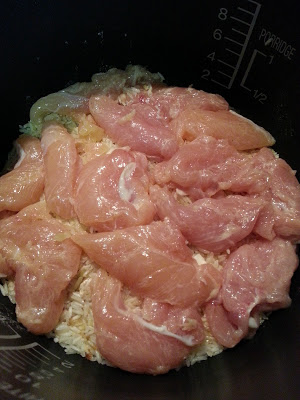 Transfer to rice cooker and add the marinaded chicken on top of the rice.
Pour in 2.5 cups of water.
Let it cook normally.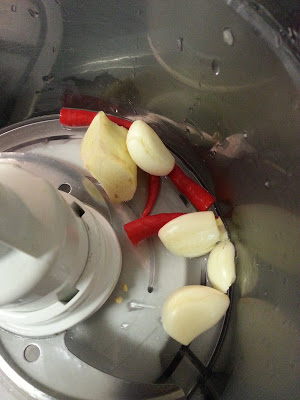 Now add all the spices for the chili into a food processor.
Pulse and add chicken stock until desired consistency.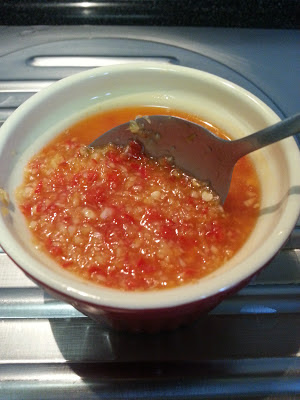 This was how much sauce that recipe made.
I used a ramekin to hold it.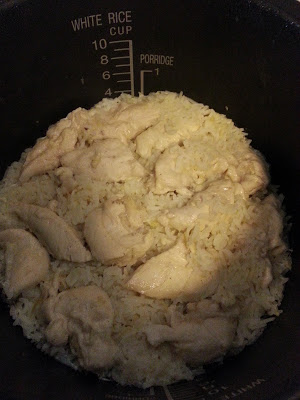 When the rice is ready, let it sit for 15 minutes longer before you open the cover.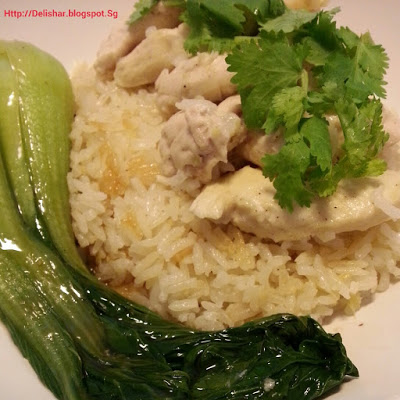 Serve with oyster kai lan, chili sauce, and garnish with chopped chinese parsley.