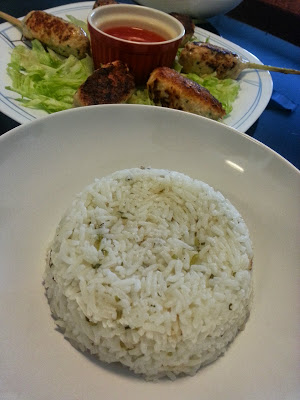 Sick of plain old white rice? Doctor it up with these beautiful spices!
Ingredients (Serves 2)
1.5 rice cup Jasmine rice (Rice cooker measuring cup or 3/4 cup regular measuring cup)
3 rice cup water
5 slices of galangal/blue ginger
5 slices of old ginger
2 cloves garlic, crushed
2 tbsp Chinese parsley, chopped
1/8 tsp salt
2 stalks pandan leaves, knotted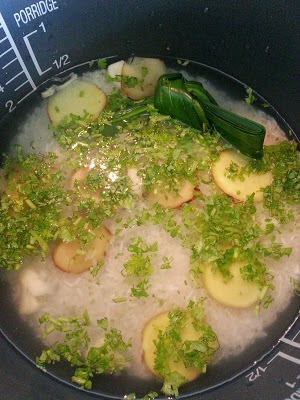 Put everything in the rice cooker and cook normally.
Get ready to smell that awesome fragrant your rice cooker very gracefully steams out!!
Bon appetit!!