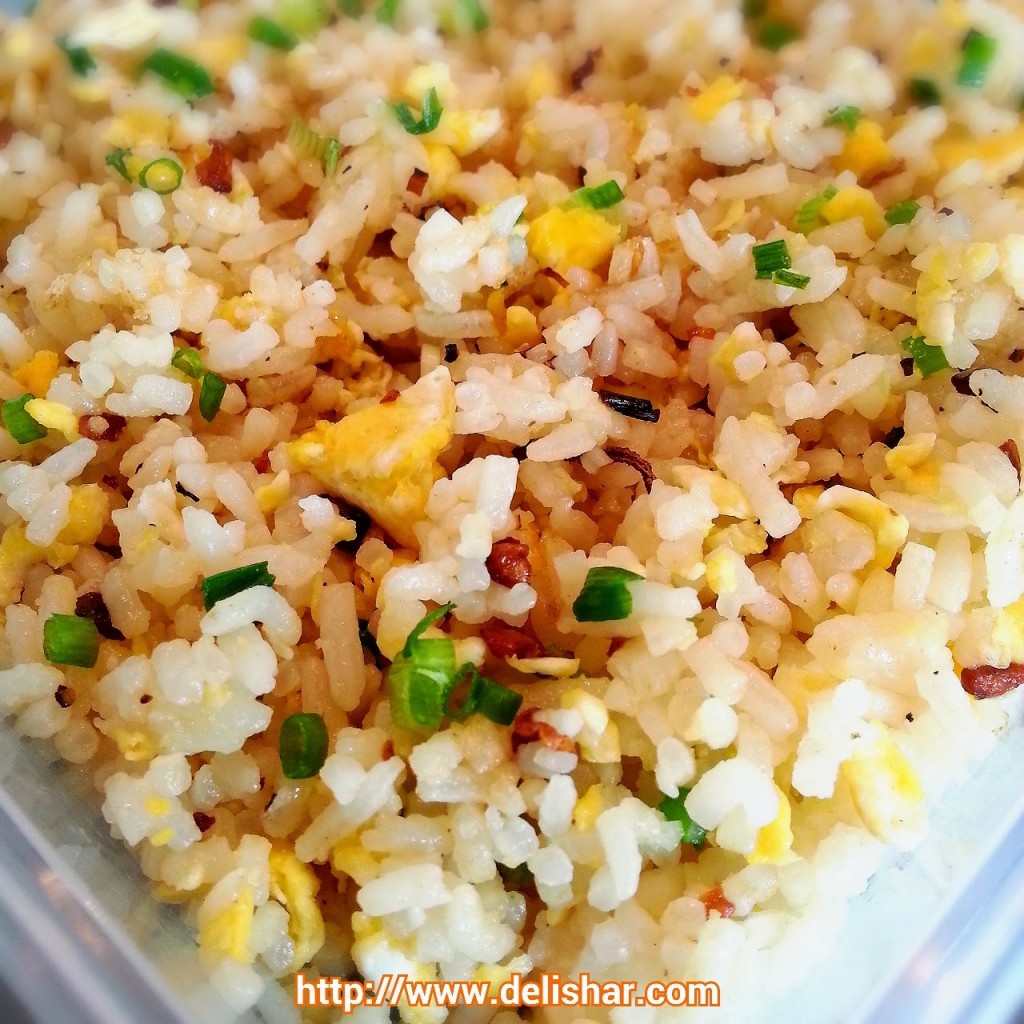 Another quick recipe for busy week nights or days that you just don't feel like doing much. This was pretty much inspired by the commonly found garlic fried rice. The only difference is the lemongrass that was added, just because I've never met anyone who doesn't like the fragrance of lemongrass! This recipe calls for very simple ingredients and can be whipped up in a jiffy. Just a note though, it's better to use cold over-night/left over rice instead of freshly cooked rice when you are making fried rice. This is because cold left over rice is firmer and it prevents the rice from breaking and turning mushy. If you do not have left-over rice, simply cook the rice and chill it for a couple of hours.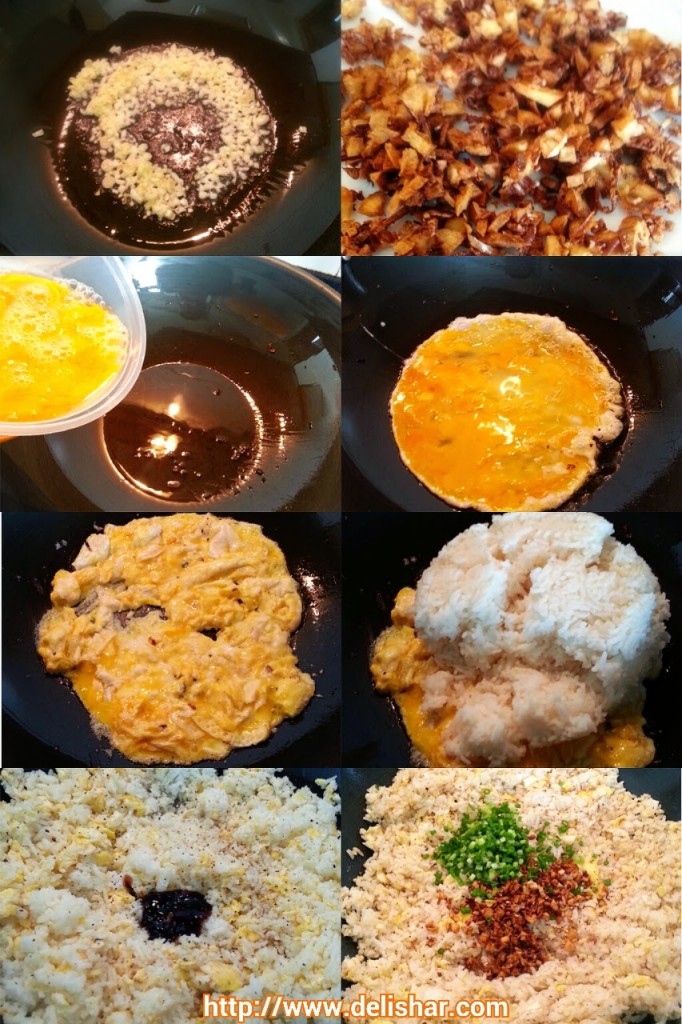 Ingredients (Serves 4)
5 cloves garlic, finely chopped
3 stalks lemongrass, ends only & finely sliced
4 tbsp canola oil
2 large eggs, lightly beaten
3 cups cooked rice
2 tbsp fish sauce or to taste
Salt & black pepper to taste
1/2 tsp sugar
2 tbsp chopped spring/green onion for garnish
Method
Heat pan on med heat with oil.
When oil is hot, add in garlic and lemongrass.
Saute until garlic and lemongrass turn golden.
Remove and set aside.
Turn the heat up to med-high.
Using the same pan and oil, add in beaten eggs.
Scramble it and when it is about to set, add in your rice.
Quickly stir-fry it with the eggs.
Season with fish sauce, sugar, salt, and pepper.
Add in the reserved garlic and lemongrass.
Remove from heat and garnish with chopped spring onions.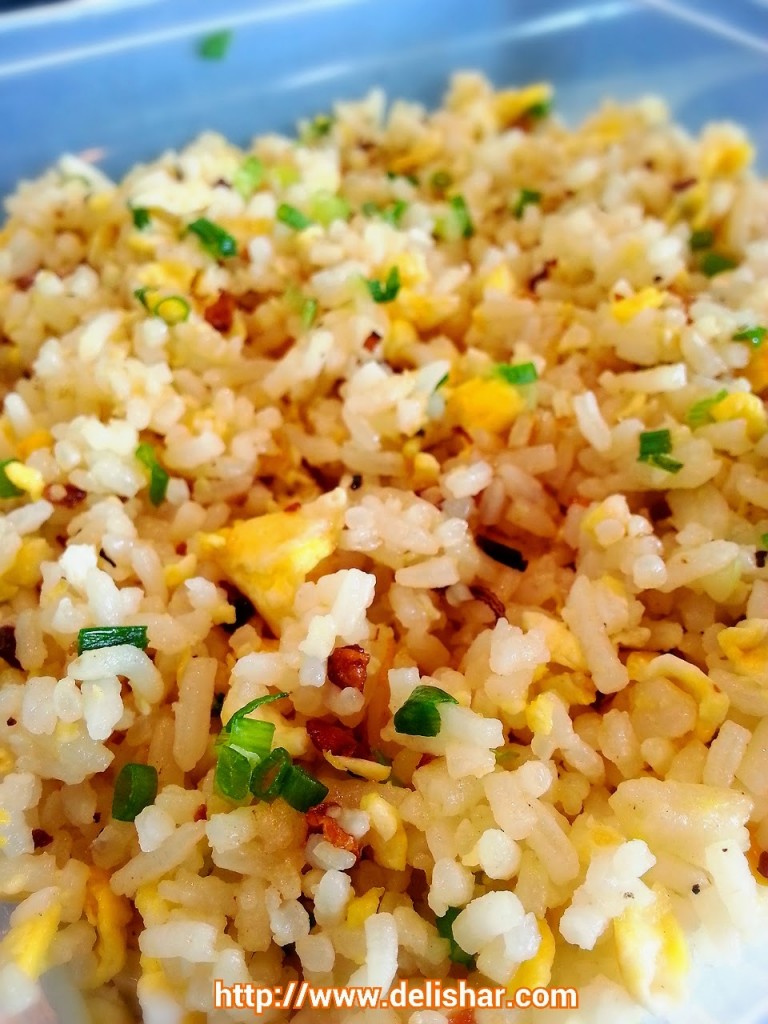 Serve immediately.
Bon appetit!!