October is my birthday month, so I baked myself a guilt-free cake as a little birthday gift for myself. I also took the chance to use my slightly neglected bundt pan. I have to say I was quite worried when the cake first came out from the pan. The other layer looks kind of dry, but it's impossible because of the 2 large zucchini and Greek yoghurt used. Anyhow, I rested the cake when it was cooled, covered, and in the fridge overnight. That way I'm certain that the cake will be moist. True enough it has a fudgy appearance the next day!
I should have taken a photo of what you should look out for when the cake is ready to be taken out of the oven. When you insert the skewer in the cake, it should come out with thick sticky batter, kind of like THIS. The cake will continue to cook when it's out of the oven, so don't worry. If the batter looks like normal batter then bake it 5 minutes more. Please use good quality cocoa powder, and ripe avocados for the recipe!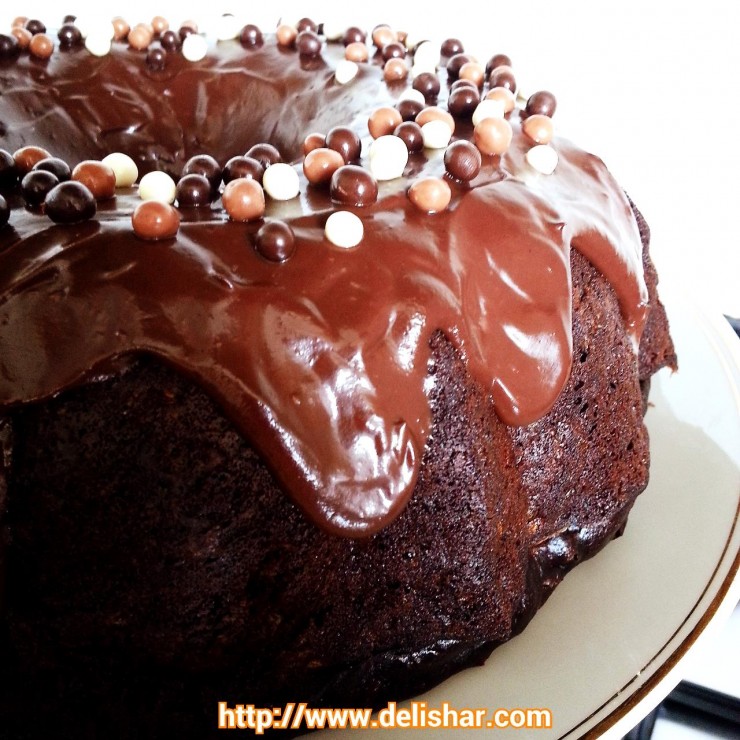 This is a healthy alternative cake that is loaded with zucchini and the super-food avocado, sweetened by honey, wholemeal, and has the goodness of Greek yoghurt. The kids had no idea that they are eating their vegetable when they had their cake. They loved it and was asking for seconds! The husband commented that this has got to be the best chocolate cake he have ever eaten. Even my brother who is quite put off by healthy food had 2 servings, which to me is a really big compliment! I wouldn't say that the recipe is totally sugar-free due to the semi-sweet chocolate chips added. But you can make it sugar-free if you are using sugar-free chocolate chips. It will be best to consume it within 3 days, and do keep it chilled. Here's the recipe.
In celebration of Le Creuset's 90th anniversary, I am hosting a 5 pcs Le Creuset Skillet Bundle giveaway worth $572! To take part in this giveaway, simply complete the rafflecopter found on THIS POST. This giveaway is made possible by the good people at Le Creuset.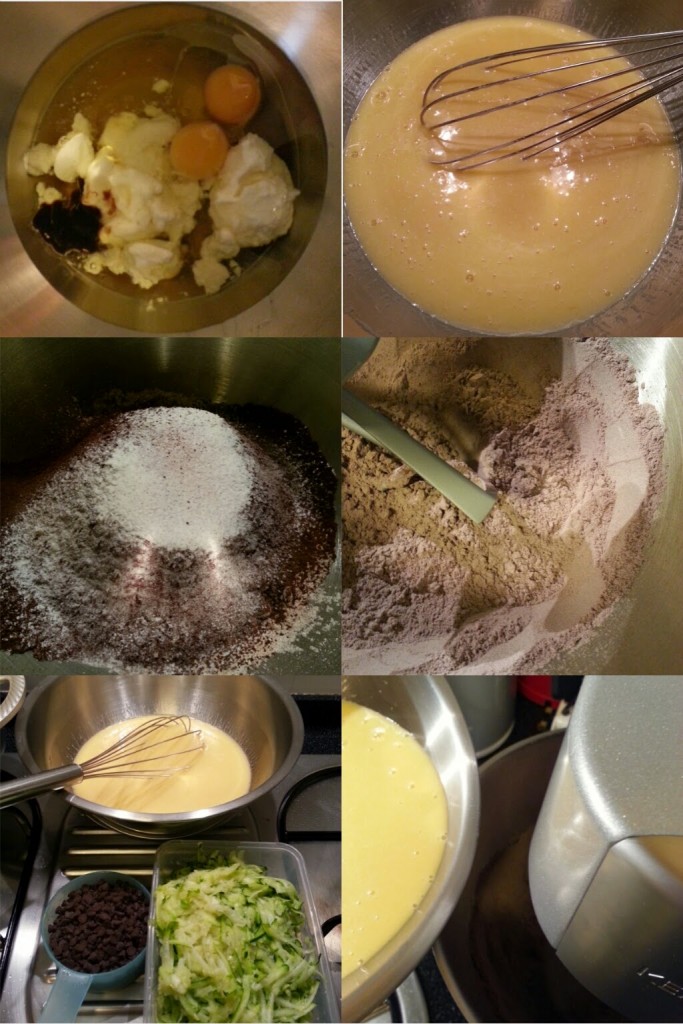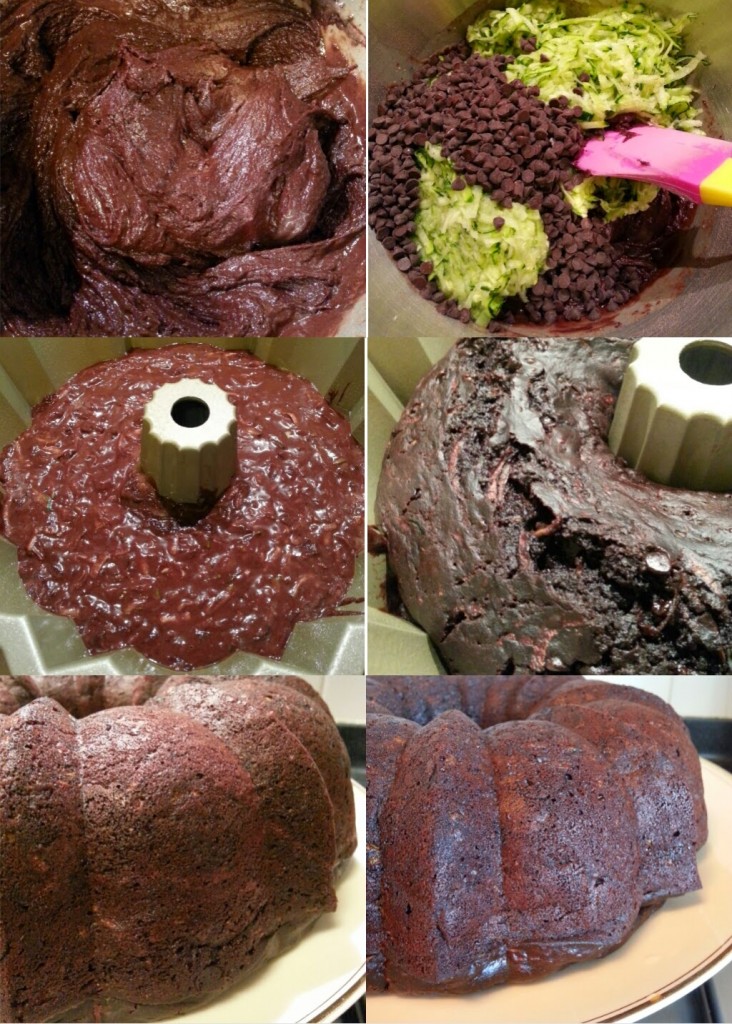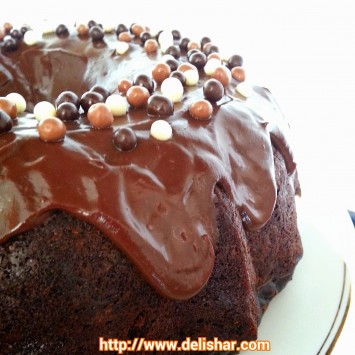 Chocolate Zucchini Cake
Ingredients
290

g

organic wholemeal flour

I used Origins brand

3/4

cup

cocoa powder

sifted

1-1/4

tsp

baking soda

1/2

tsp

baking powder

1/2

tsp

salt

1

cup

honey

3/4

cup

vegetable oil

3/4

cup

Greek yoghurt

2

eggs

2

tsp

vanilla extract

3

cups

grated zucchini

1

cup

semi-sweet chocolate chips
Instructions
Preheat oven to 180C.

Grease and flour your bundt pan. I used

In a mixing bowl whisk eggs, vanilla extract, honey, yoghurt, and oil until combined.

In your mixer bowl, beat flours, cocoa powder, baking soda, baking powder, and salt until even.

Stream in your wet ingredients and beat until just combined.

Fold in your grated zucchini and chocolate chips.

Transfer batter into prepared bundt pan.

Bake for 45-50 minutes, we are looking for thick sticky batter on skewer when checked.

If the batter still look like normal batter, continue baking for 5 minute and check again.

Once again, don't worry... the cake will continue to cook when out of the oven.
I recommend that you make the cake a day before. Keep it covered while it's still warm, and leave it to cool in the chiller. This allows the cake to absorb back it's own moisture. If you see the picture on the left is the cake that was just unmoulded. And the picture on the right is the rested cake, doesn't it look more moist? Just look at how fudgy the texture of the base turned out to be! Next is the recipe for the Chocolate Avocado Frosting. You can serve this as a mousse on its own, garnished with some berries too.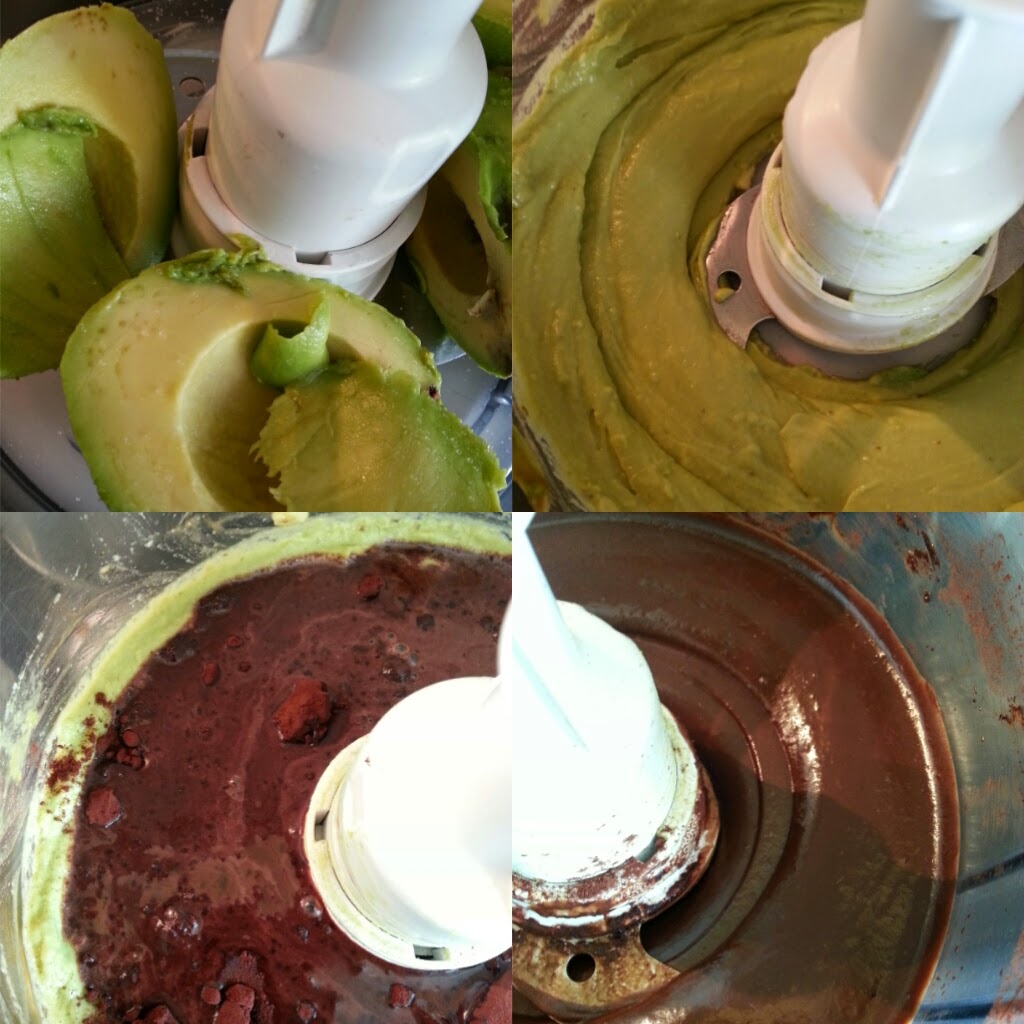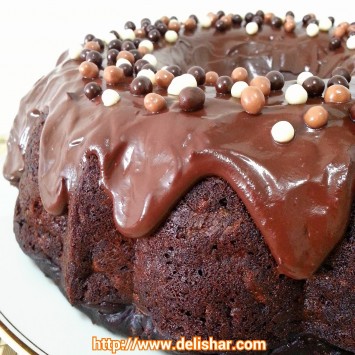 Chocolate Avocado Frosting
Makes about 1-1/2 cup
Ingredients
2

ripe avocado

1/4

cup

semi sweet chocolate chips

melted

1/4

cup

cocoa powder

1/2

cup

honey

1

tsp

vanilla extract

3

tbsp

milk

or more till desired consistency

Pinch

of salt

Crunchy Chocolate Balls for topping

optional/chocolate chips/shaved chocolate/sprinkles
Instructions
In a food processor, process avocado until smooth.

Add cocoa powder, melted chocolate, honey, and salt.

Process until combined.

You may have to scrap down the sides a couple of times.

Add vanilla extract, and milk.

Process until combined.

Add more milk to your desired consistency.
Use a ladle to pour frosting over the top of the bundt cake.
Top with your choice of topping.