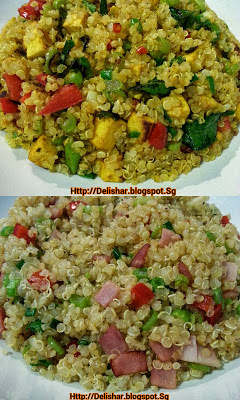 I only very recently got to know about the many health benefits of Quinoa, and how versatile the seed/grain is. It is the supergrain of the future! It's texture is kinda like rice, but has a richer flavour, and a crunch to it. You can buy it in the organic section in supermarkets, or organic health food store. The seed is protein and fiber rich, high in antioxidant, heart healthy, low GI, and the best part… it supports weight loss! Great for people who are on a diet and need to cut down on carbs!
I made this dish 2 ways because I didn't want to have any meat in mine, and the husband doesn't like tofu. Also I need my meals to have a little (or a lot) of kick in it. Husband can't handle much of the heat, although I have to say that his tolerance increased a lot more after we have been together. Alright, enough rambling and let's get down to business.
Ingredients (Serves 2)
1 cup quinoa
2 cups water
pinch of salt
2 slices of ham, diced
1/3 firm tofu, cubed
8 curry leaves
1 chilli padi, deseeded & chopped finely
2 cloves garlic, divided
2 tbsp chopped spring onions (green part), divided
2 tbsp chopped spring onions (white part), divided
4 tbsp chopped red pepper, divided
6 stalks french beans, chopped and divided
1/4 tsp turmeric
1/4 tsp curry powder
Soy sauce to taste
Salt & pepper to taste
2 tbsp EVOO, divided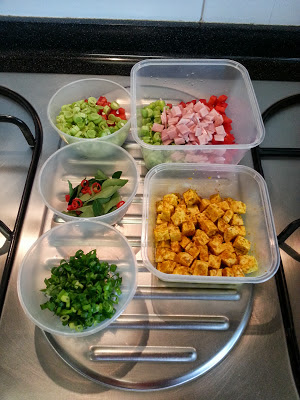 Marinade Tofu in turmeric, salt, pepper, and curry powder.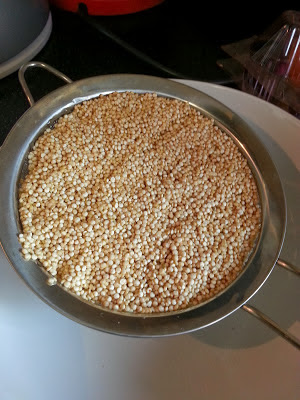 Rinse quinoa under running water in a strainer.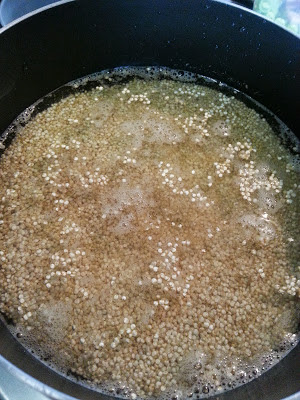 Pour washed quinoa, pinch of salt, and water in pot, and bring to boil.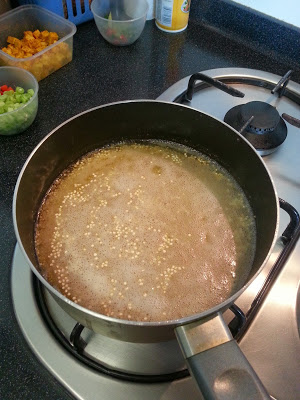 Once boiled, give it a quick stir, turn heat to low.
Cover and let it simmer for 15 mins.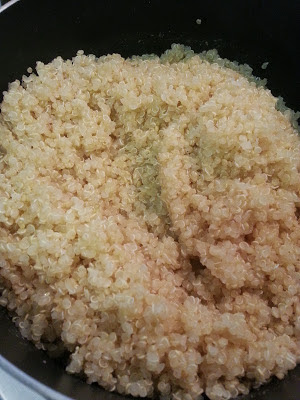 After 15 mins, turn off heat, let it sit for 5-10 mins before fluffing.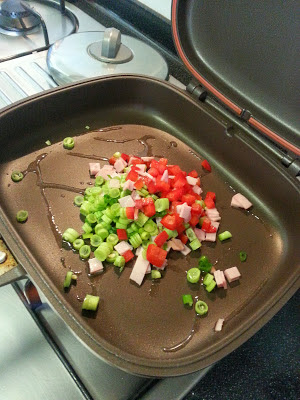 Heat pan with EVOO on med high.
Add green onion (white part), ham, red pepper, and french beans to pan and stir fry.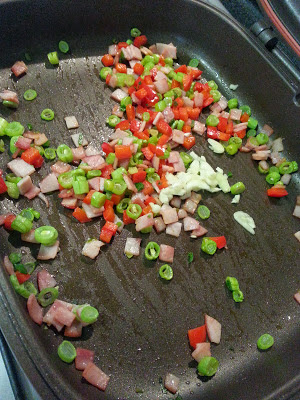 Add garlic and stir fry for 30 sec.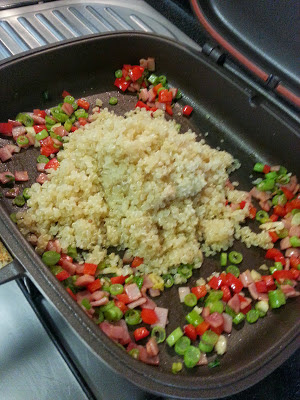 Add quinoa, soy, black pepper, and salt to taste. Mix well.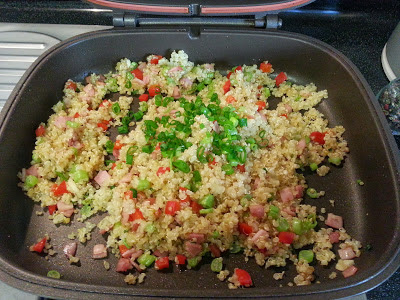 Turn off heat and toss in spring onions (green part).
Done with this!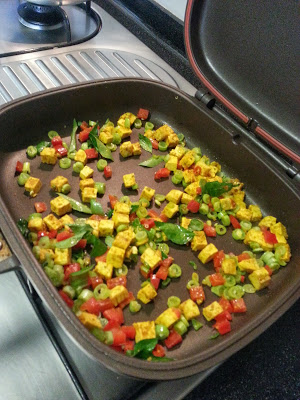 Add EVOO on med high heat, add in tofu, curry leaves, chilli padi, red pepper, french beans, and spring onions (white part). Stir fry
Prepare to cover your mouth, because you will be sneezing very soon!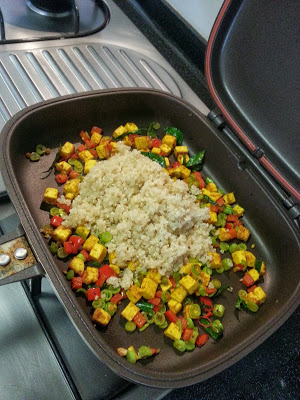 Add garlic, stir fry.
Then add quinoa, season with soy, salt, and black pepper.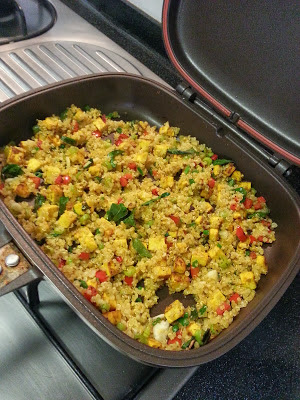 Turn off heat, and toss in the remaining spring onions (green part).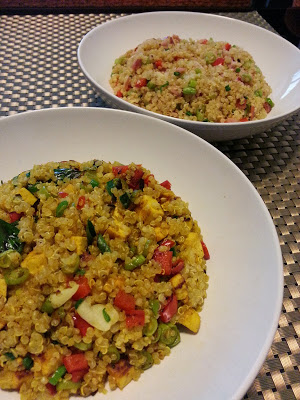 Plate, and serve!
Bon appetit!!