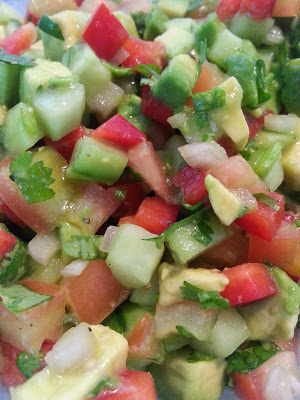 Super easy salsa that is great with chips and in your wraps. You do not even need any kind of cooking experience for this, no cooking/heat is involved too! Game night snack or party food… Just serve it with corn cups/chips. I make this to go with my Twice Cooked BBQ Pulled Pork wraps.
Ingredients
1 japanese cucumber, seeds removed and diced
1/3 cup diced red pepper
1/3 cup diced tomato, core removed
1 tbsp diced shallot
1 ripe med avocado, cubed
Juice of 1/2 lime (or more if you like)
2-3 tbsp chopped parsley/cilantro
1/2 – 1 tsp sugar
Salt and pepper to taste
Diced chilli pepper to taste (optional)
Place all the ingredients in a bowl, add lime juice, salt and pepper.
Mix well. Adjust taste to your liking.
I like to add sugar to balance out the tartness.
Refrigerate until ready to use.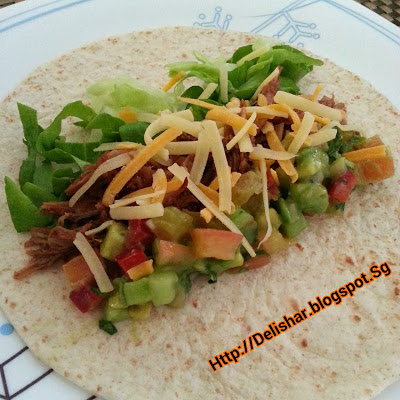 Serve it with Twice Cooked Pulled Pork.
Bon appetit!!