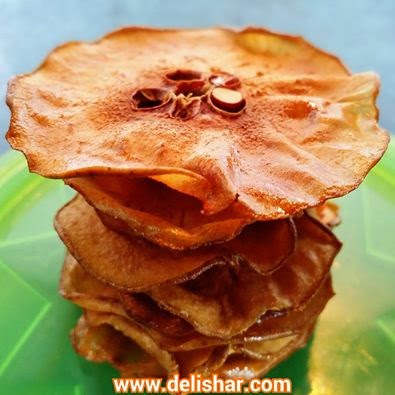 The husband and I agrees on the importance of good healthy food for the kids. But that doesn't mean that it can't be fun or they are deprived of yummy treats. It just means that we have to pay more attention and make an effort to offer the kids with healthier alternatives. I was craving for fish and chips, but I didn't want to bake 'chips' or fries. After raiding my fridge for something that I can replace as chips, I saw the pears that my husband bought. Out came my mandolin, and a healthy replacement was made. It was really nice to have these sweet and crispy chips to go along with my Crispy Corn Flake Baked Fish. This recipe is a winner because there is no prep work besides slicing the pear thinly with the mandolin. Yup, this is a one ingredient recipe, no seasoning, no oil, just pears and an oven. 🙂 If you only have apples on hand, you can make apple chips too!
Ingredients (Serves 3)
Method
Preheat oven to 125C
Thinly slice pear from the base with a mandolin
Line baking tray with parchment paper
Bake for 60 to 70 mins or until pears are brown and crisp, turning at 30 mins
You may have to gently peel it off from parchment paper at 30 mins when turning
Allow to cool on baking tray for about 5 mins before moving it to serving plate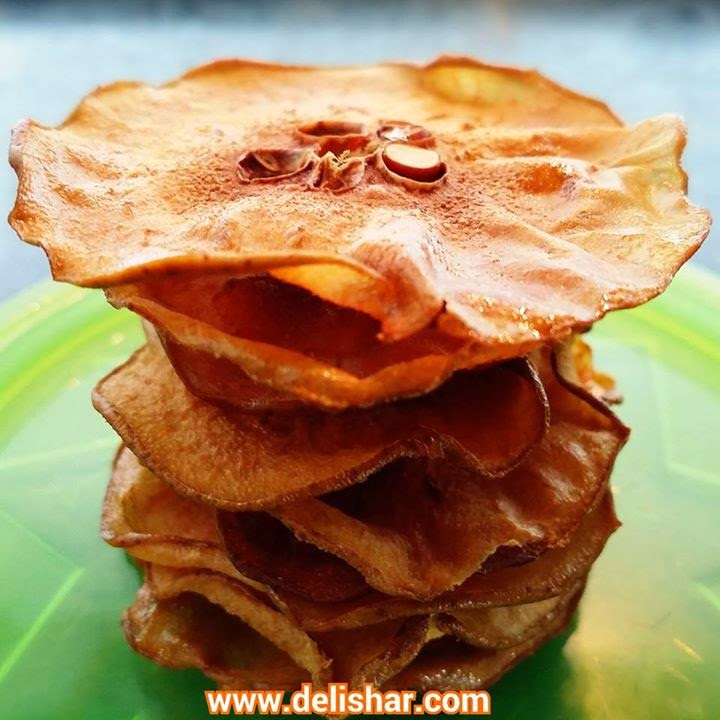 Serve immediately.
Bon appetit!!