I made these for the girls' childcare teachers in celebration of teachers' day this year. I loved how the buttery curdy goodness and sourness cuts through the sweetness of the moist vanilla cupcake. The fluffy meringue frosting was light and fluffy, which complimented the whole cupcake experience.
The cupcake recipe used was the same as the Salted caramel filled vanilla cuppies that I made for my nieces' birthday. Lemon curd recipe can be found HERE so I will not be repeating the recipe on this post. The swiss meringue frosting is the same frosting used for my Nutella Filled S'mores Cupcakes, and I will be reusing the pictures for this post.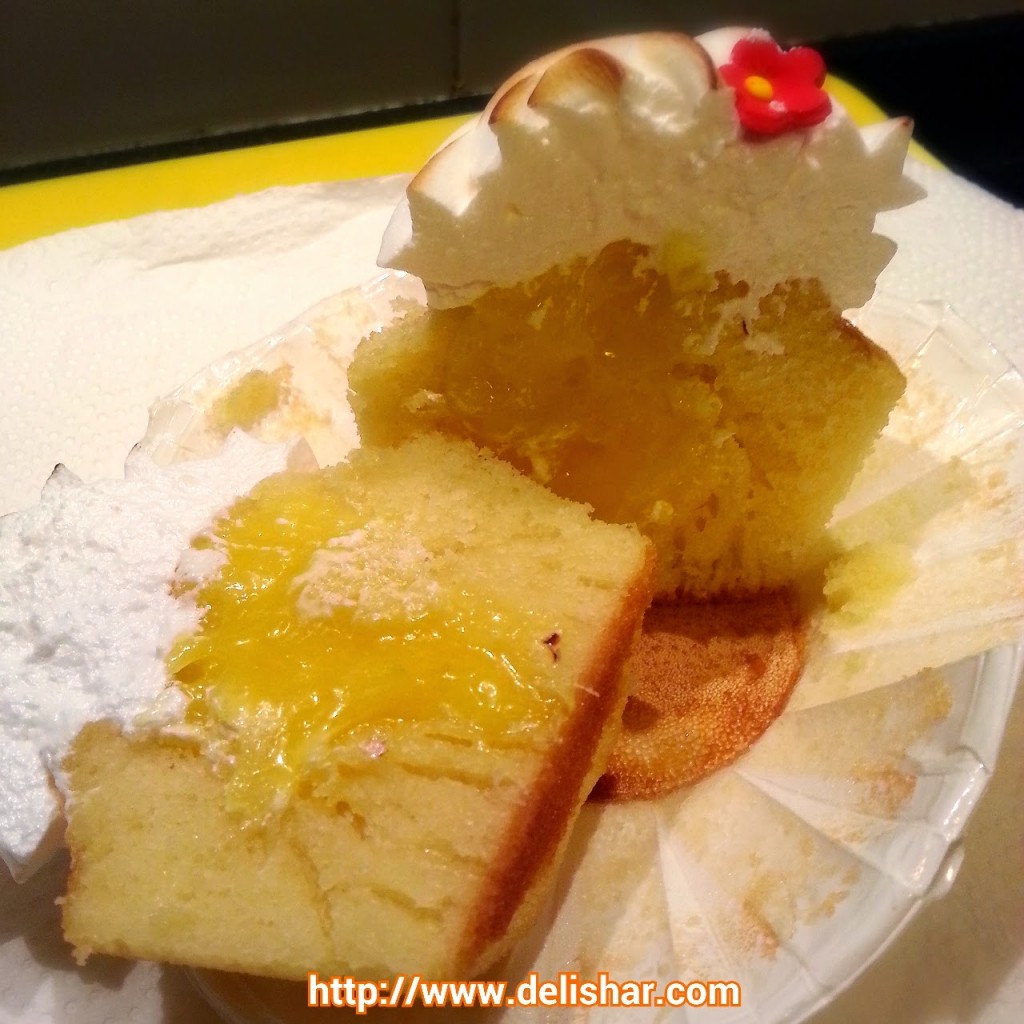 Here is a cross-section of the cupcake. I used an apple corer to remove some part of the cupcake so I can fill it with lemon curd. Alternatively, you can fill it up with a filling nozzle. Here was how the cupcake was made. 🙂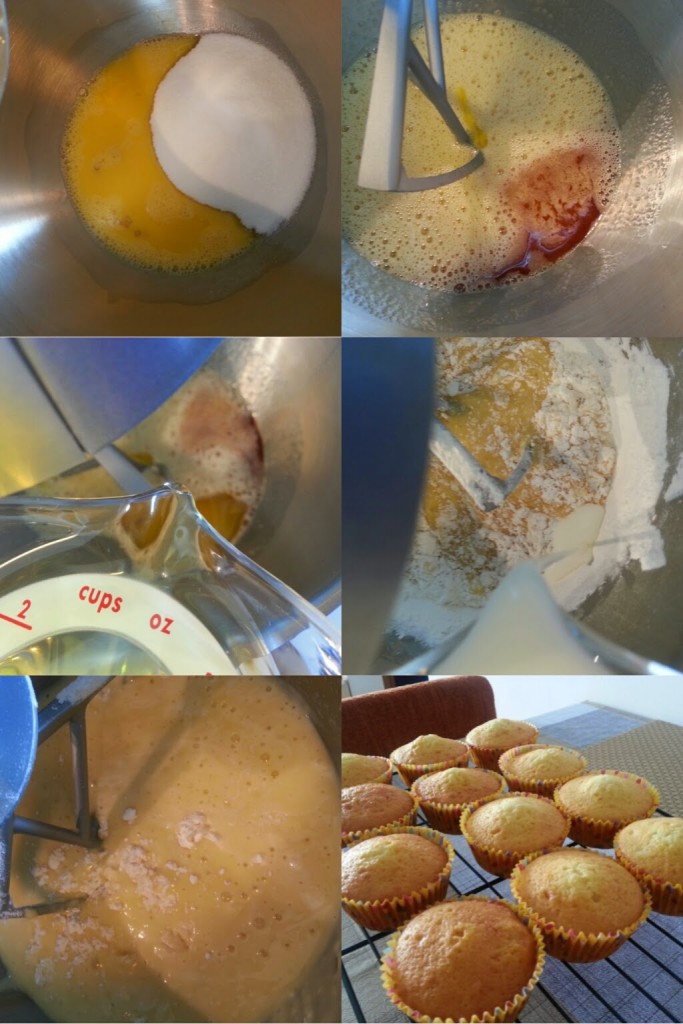 Lemon Curd Filled Vanilla Cupcakes
Ingredients
1 1/4

cups

cake flour

1 1/4

tsp

baking powder

1/2

tsp

baking soda

1/2

tsp

salt

2

eggs

3/4

cups

castor sugar

1/2

cup

vegetable oil

1/2

cup

buttermilk

1/2 cup milk + 1 tsp lemon juice side aside for 5 mins

1 1/2

tsp

vanilla extract

1/2

cup

of Lemon Curd
Instructions
Preheat oven to 175C.

In a large bowl whisk together flour, baking powder, baking soda, and salt.

In your mixing bowl beat eggs for 20 secs then add sugar and beat for another 30 secs on medium speed.

Add vanilla extract and oil.

Reduce speed to low, add 1/2 of your flour mixture.

Then pour in 1/2 of your buttermilk.

Continue to add the other half of your flour, then buttermilk.

Beat until just combined. Don't forget to scrap down your bowl.

Fill cupcake liners till 3/4 full.

Bake for 12-14 mins until skewer comes out clean.

Let cool in pan for 2 minutes before carefully taking it out to cool on wire rack completely.
Notes
Lemon Curd Recipe: http://goo.gl/4CJ5I4
Adapted from Glorious Treats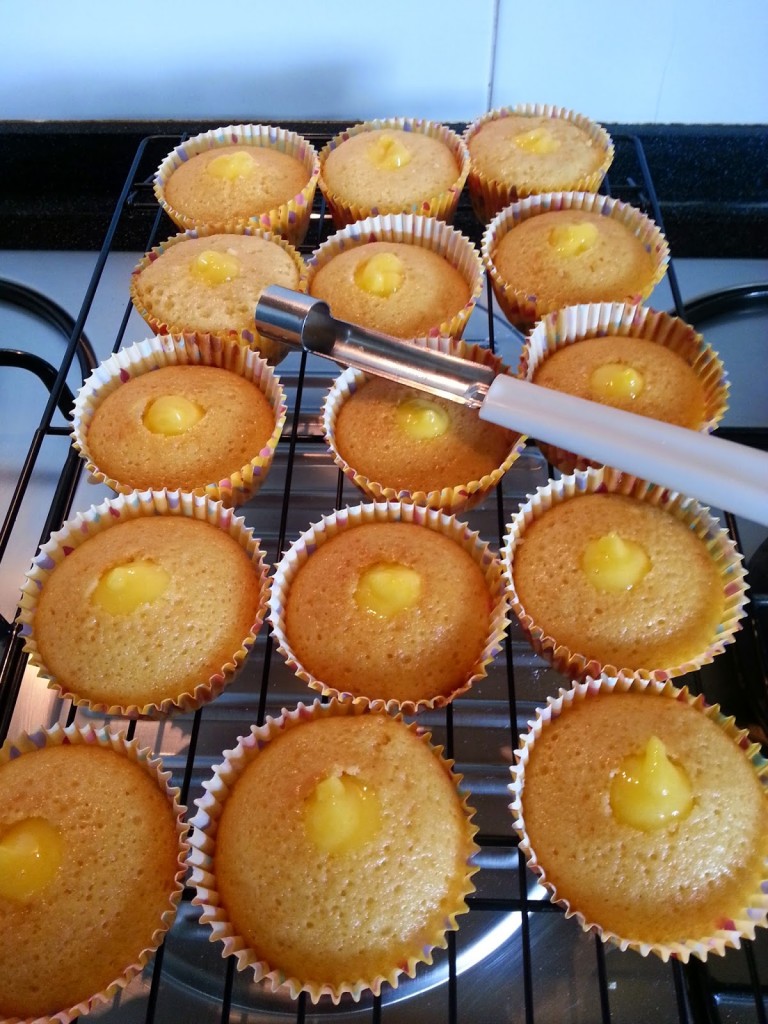 Insert apple corer half way into the cupcake and lift. Fill the void of the cupcake with lemon curd.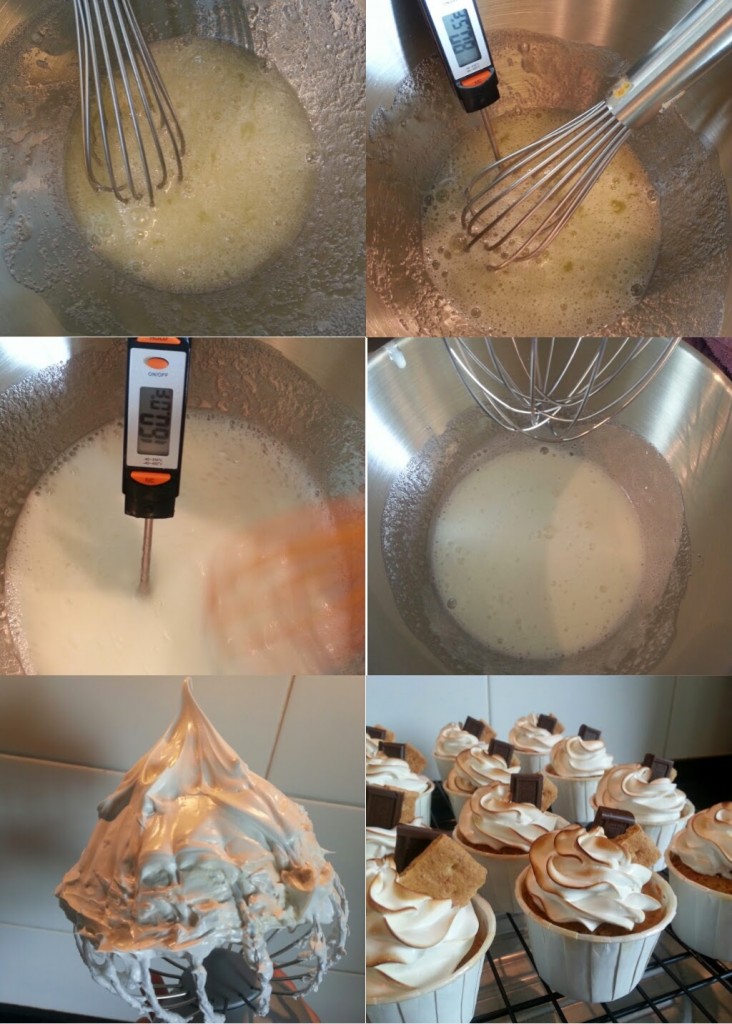 Meringue Frosting
Enough to frost 18 cupcakes
Ingredients
3

egg whites

3/4

cup

sugar

1

tsp

vanilla extract

pinch

of salt

12

pieces

of candied flower deco

optional
Instructions
In a large mixing bowl, whisk your egg whites and sugar together.

Heat bowl over a double boiler (pan with little water simmering over low heat).

Note that your bottom of the bowl should not touch the water!

Whisk constantly while heating the egg whites, we do not want it to be scrambled.

Continue whisking until thermometer reads 160F or 70C.

If you do not have a candy thermometer or instant read thermometer, the mixture should be smooth, meaning all sugar dissolved and hot to the touch.

At this point, remove from heat and bring to stand mixer. Whisk on high until meringue is glossy, formed stiff peaks about 7 mins.

Then add salt and vanilla extract, whisk to combined.

Frost immediately. As frosting cools further it becomes harder to pipe.

Lightly toast frosting with a torch, open stove flame, or broiler.

Top with a piece of candied flower deco.