This muffins were almost impossible. Don't get my wrong, they are super easy to make. All you need to do is blend, mix, and bake. It was almost impossible because my oven died on me while it was preheating. I had everything prepared and ready to go. Then the electricity at home tripped! Everything was dark. At first, I thought it was some electrical appliances that my helper was using in her room. Or my steam iron that has been giving us problems. But I turned around, and my helper was right behind me.
I checked, turned off my oven then the circuit breaker stopped tripping. My heart was broken. I was thinking, oh my… no more baking/roasting for me! A part of me kinda died with the oven as well. And I was really disappointed as I have promised my girls to make them orange muffins. The only saving grace is that the oven died at the time when I was about to mix my wet and dry ingredients. My heart would break even further knowing that those ingredients have to go to waste. So I started packing up, and sealing stuff in air tight containers, hoping that my oven will rise from the dead the next day.
Then I proceeded to give my oven a pampering spa scrub, bath, and a good massage. Then stuck a thirsty hippo in to absorb all the moisture as I read moisture is a common culprit for causing the oven to trip. Well, the next day I crossed my fingers, toes, hair, and eyes while I walked over to turn my oven back on. IT WORKED! IT'S ALIVE! I LIVE AGAIN! Phew! I was so freaking happy.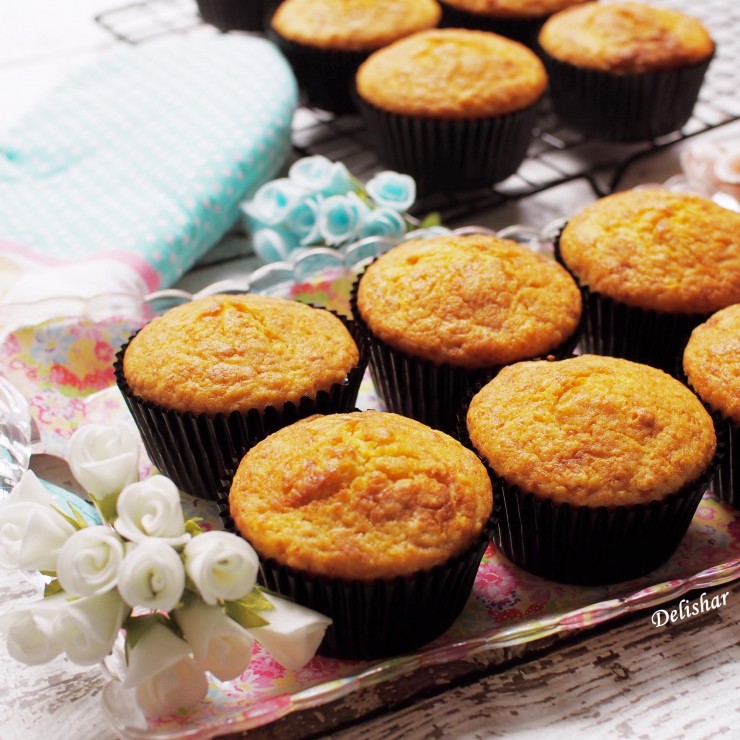 I happily pulled out all the ingredients that I've saved and started the process again. Finally threw everything in my blender to blend. Mixed it and into my preheated oven. I literally stood by my oven to watch it bake, while gently coaxing it, and verbally encouraging it to hang in there and not die on me again. Definitely showing it a lot of love and attention, but it was well worth it!
The house smells amazing while the muffins were happily rising in the oven. The aroma of butter and orange was driving my saliva glands and tummy crazy. And the smile on my girls faces in the morning was priceless. The muffins were fluffy, and kind of have a texture of light butter cake. They were gone in no time at all. This recipe is definitely a keeper.
Don't forget to take part in the Chinese New Year 2016 S$500 Paypal Cash Giveaway! Click to go to GIVEAWAY PAGE and complete the rafflecopter widget at the end of the post!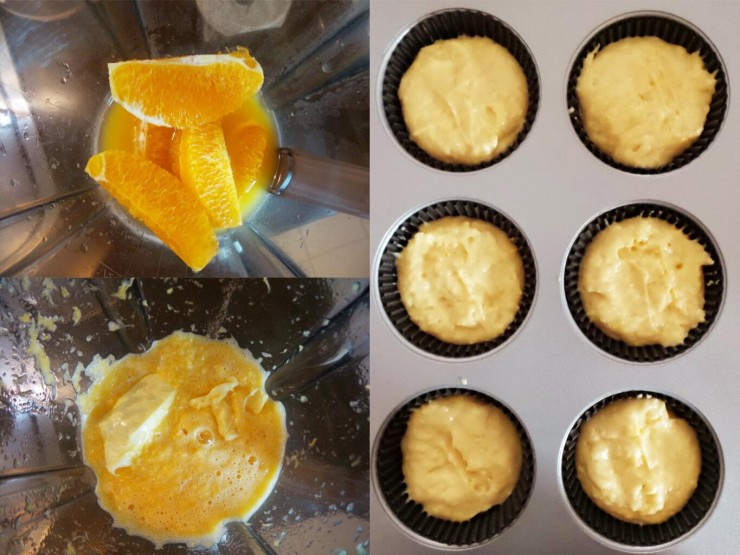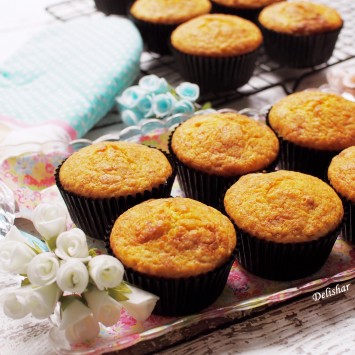 Orange Muffins
Ingredients
1

seedless orange

peeled and sliced (I used Navel Orange)

1/2

cup

118ml orange juice

1

egg

65g, grade AA

1/2

cup

113g unsalted butter, softened

1 3/4

cup

224g all purpose flour

1/2

cup

100g castor sugar

1

tsp

baking powder

1

tsp

baking soda

1/4

tsp

salt
Instructions
Preheat oven to 200C.

Line muffin tins with muffin liners.

In a large mixing bowl, whisk together sugar, flour, baking powder, baking soda, and salt.

In a blender, place orange slices and orange juice.

Pulse until smooth.

Add butter and egg, then blend to combine.

Pour wet ingredients into dry ingredients.

Fold wet and dry ingredients until just combined.

Fill muffin cups to 3/4 full.

Bake for 20 minutes or until skewer inserted comes out clean.

Allow to cool in tin for 5 minutes, then transfer muffins to wire rack to cool completely.
Notes
Use room temperature orange, juice, butter, and egg. If not your liquid ingredients will curdle. If it does, just blend it a little more and mix well with dry ingredients. But be careful not to over work your batter or you will get gummy/rubbery muffins.