Day 22! One more weekend, before the end of our Whole 30 journey! We can officially start counting down. Then I can start to plan on reintroduction. I have a feeling that it's going to be rice for me, and sugar for the husband. Here is my week 2 meal plan. Sometimes plans got diverted due to unavailable ingredients, or change in family schedule. So it's always good to have plan B, something that can be pulled off quite easily and quickly.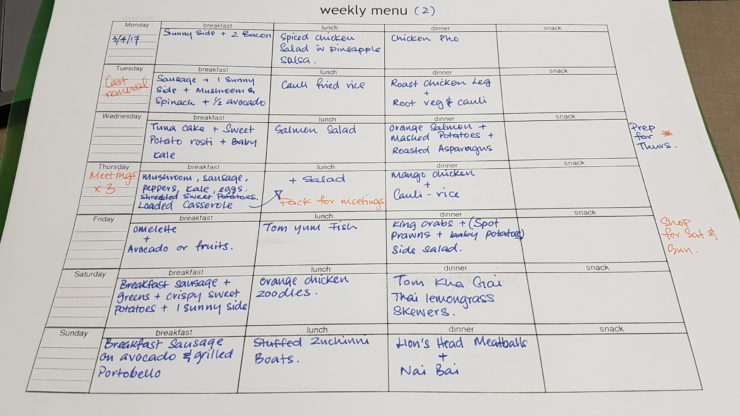 The husband shared with me that his friends commented that he lost weight. He told me that he feels more mellow, less anxious, and less on edge after being on this program. Possibly due to the lack of sugar that sends his nervous system into overdrive. He still complain of being tired and lacks energy. My energy level, has picked up a little. I have a little more energy to work later into the night and not doze off at my computer. Still don't feel like tiger blood in running through our system though. Where art thou tiger?!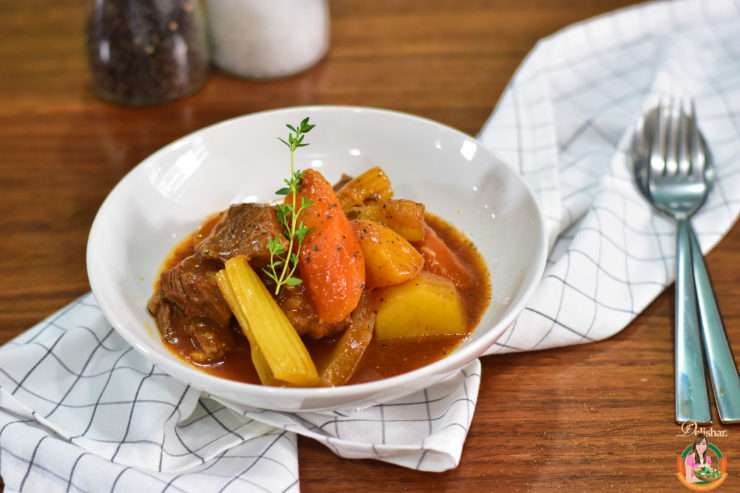 I'm not going to lie, this Whole30 diet has not been a breeze. It's quite a challenge because there's a lot of planning involved. Compliant food isn't readily available in Singapore. I have to travel to a few places to get my produce, and not having a car doesn't make things easy. It also makes us a little anti-social because of the food restrictions, it makes gathering with friends and family a challenge. Fortunately for us, we have very supportive friends who understand and respects that we are on this program, and doesn't give us a hard time or tease us about it.



It makes date nights impossible, and shortens family outings because we have to go home early for me to fix compliant dinner. Because the girls are only eating 50% of what we are eating, there are days where I'll be making 5-6 different meals a day. In between all that, I have run kids to classes, run errands, clean the house, do the dishes, care for the dog, do meal planning, grocery shop, etc… with absolutely no help. It pushes me to the edge at times. But at the end of the day I feel pretty proud of myself that I pulled through all that and still manage to keep to the program.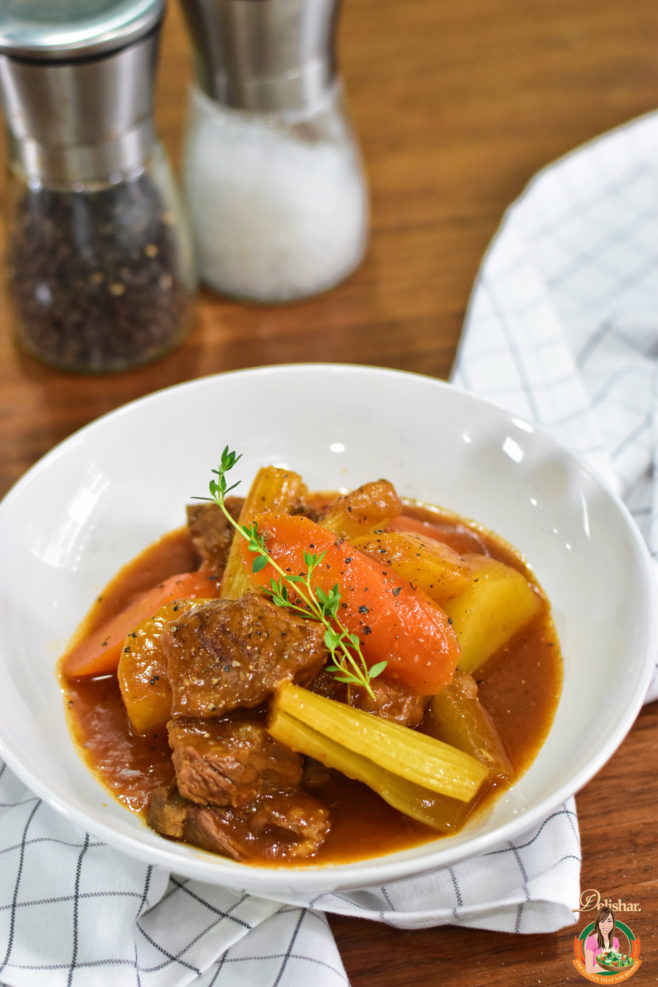 Recipes like this one is a life-saver on busy days, or days where I need to plan ahead, such as a family outing day. I can make breakfast, then prep and pack lunch to bring out with us. Dump everything into the slow cooker and let it work its magic. Add the finishing touches when we get home, while the kids and husband clean up and get ready for dinner. After a day out, it is really comforting to be able to come back to an umami loaded stew with vegetables that disintegrates in the mouth, and beef so tender that you hardly need to chew.
The girls had theirs with bread while the husband and I had ours straight up as it is. It is so good that you'll hardly miss the bread or rice. Here's how I made my Whole 30 compliant Beef Stew in a slow cooker.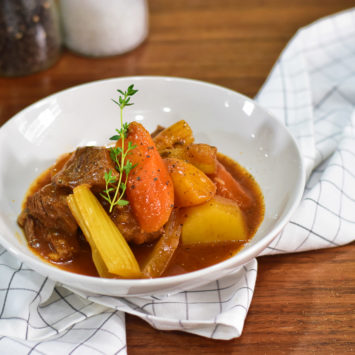 Slow Cooker Beef Stew
Ingredients
3

cups

720ml chicken stock (I used Imagine no-chicken stock)

4

tbsp

tomato paste

1

tbsp

fish sauce

1

tbsp

coconut aminos

1

tbsp

carob powder

optional

700

g

beef chuck

cut into chunks

Salt and black pepper to taste

2

medium carrots

cut into bite-size pieces

1

large yellow onion

diced

3

ribs celery

cut into 2 inch pieces

3

cloves

garlic

peeled

2

tbsp

arrowroot flour

2

bay leaves

4

sprigs thyme

3-4

yukon gold potatoes

wash and cubed
Instructions
Add all the ingredients into slow cooker.

Cover and cook on low heat for 7-8 hours or high heat for 3-4 hours.

In a small bowl, whisk together arrowroot flour and 2 tbsp water. Stir in flour mixture into the slow cooker. Cover and cook on high heat for an additional 10-15 minutes, or until thickened.
Notes
(Optional) For a more flavourful stew, you can saute the onion, and garlic before adding it into the crock pot. Additionally, you can brown the beef on all sides before stewing. Browning the aromatics and beef gives more depth to the dish.