This pasta salad was so easy to make, but amazingly tasty! The husband had so much of it that I had to stop him from eating. Or else the kids there will not be enough for the kids to enjoy. The kids enjoyed it as much as we did as well!
The dressing was so delicious! Just the right balance of sweet, salty, and tang. And the vegetables added layers of texture and some freshness to the salad. What I liked most is getting a little of that yummy feta cheese in each bite. This is one of those awesome make ahead recipe for a busy week or party. Oh, and it's vegetarian friendly too!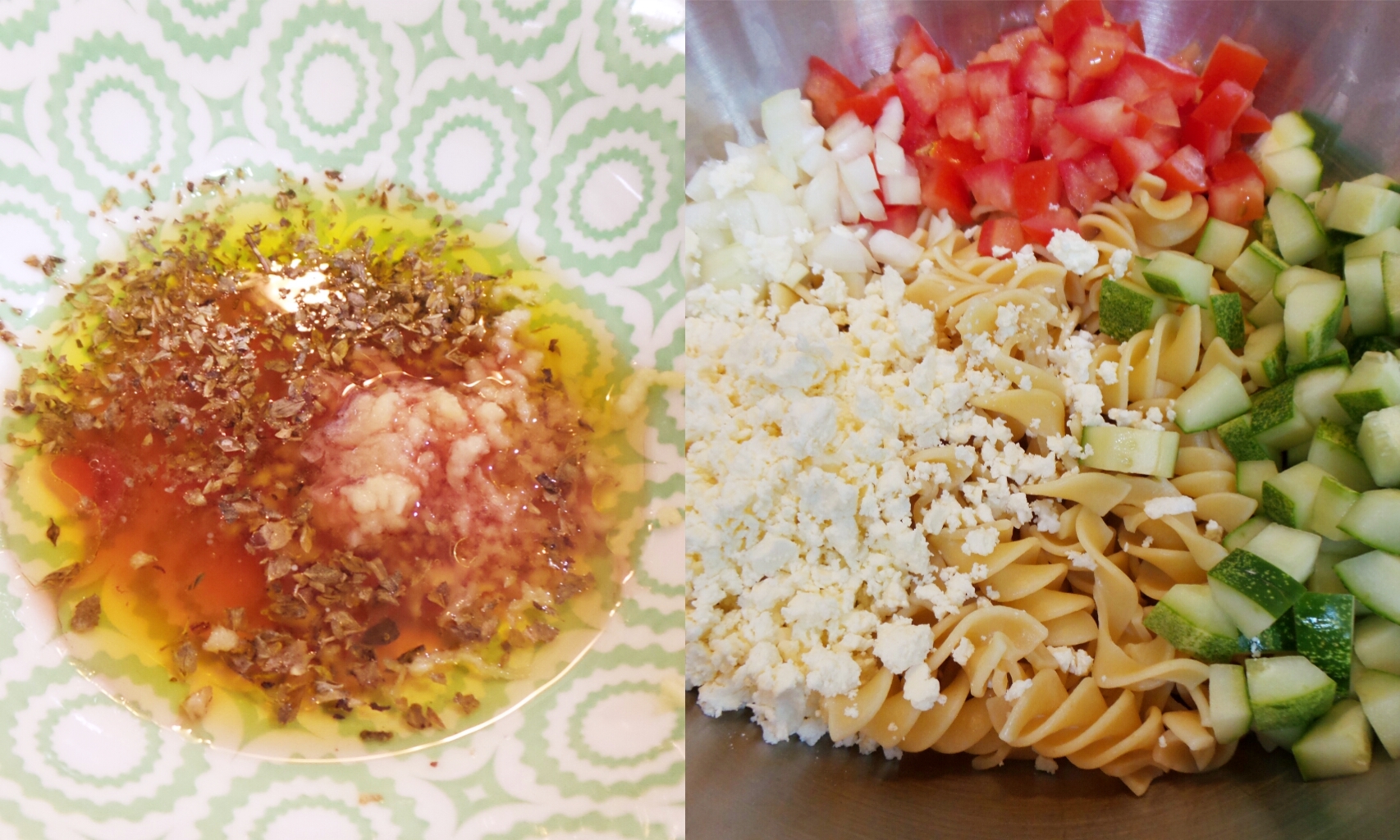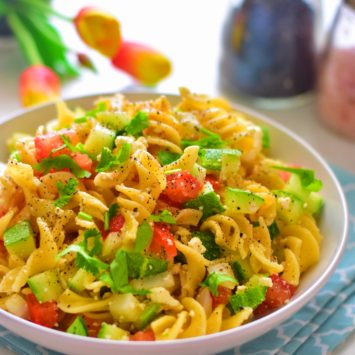 Easy Pasta Salad
Ingredients
Fusilli Pasta

190g

English Cucumber

1/2 diced

Feta Cheese

70g

Tomato

1, seeded and diced

Purple onion

3 tbsp, diced

Cilantro

3-4 tbsp, chopped

Extra Virgin Olive Oil

4 tbsp

Red Wine Vinegar

3 tbsp

Lemon Juice

2 tsp

Dried Oregano

1 tsp

Honey

2 tsp

Garlic cloves

2, minced

Salt

to taste

Black pepper

to taste
Instructions
Bring a pot of salted water to boil, and cook pasta until Al dente.

Drain, transfer to a large mixing bowl, and allow to cool.

Make dressing by whisking olive oil, red wine vinegar, honey, garlic, oregano, lemon juice, and salt together.

When pasta is cooled to room temperature, crumble feta cheese over pasta, and add all the other ingredients into mixing bowl.

Pour dressing over pasta, season with black pepper, and toss to combine.

Serve immediately or keep chilled until ready to serve.