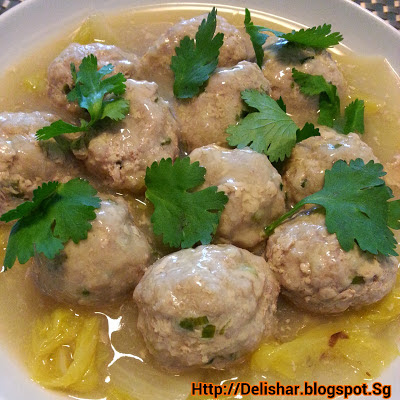 I first came across this dish at the hawkers across my place. My girls LOVE their meatballs… It's really yummy no doubt, however, I can 'taste' the flavor enhancer (MSG) they used in their meatballs. And the meat they used are also quite fatty. I really do like the flavor of the sauce especially when it is slightly sweetened by the braised cabbage. I would however suggest adding sliced yellow onion for a little more depth. A great one pot meal served over rice.
Ingredients (Serves 3-4)
500g minced pork
2 stalks spring onion, chopped
1 tbsp grated old ginger
1 egg
1 tbsp corn flour
1/4 tsp white pepper
1 tsp sesame oil
1 tbsp shao xing wine
1/2 tsp salt
1 tbsp canola oil + 1 tbsp sesame oil
3-4 cups napa cabbage, cut into chunks
600ml low sodium chicken stock
1/2 tsp sugar
Corn starch slurry
Soy sauce to taste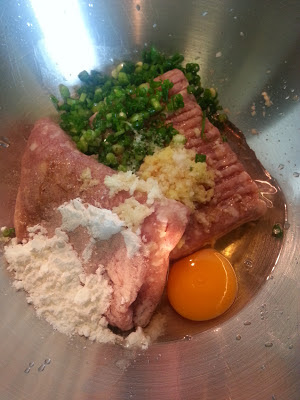 Add egg, corn flour, pork, ginger, spring onion, pepper, wine, and 1 tsp of sesame oil into a large mixing bowl.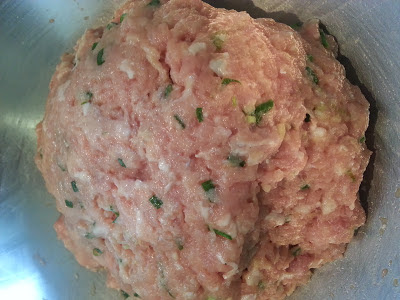 Mix well with hand.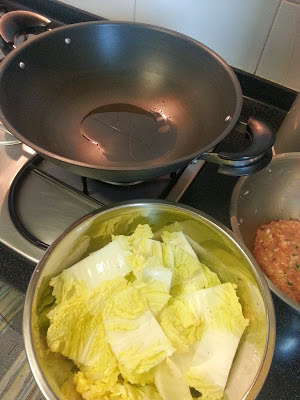 Heat pan with remaining oil on high.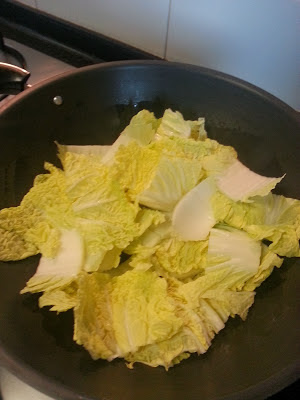 Add cabbage, stirring frequently for 3-4 mins until it starts to wilt.
Add in chicken stock and sugar, bring to boil.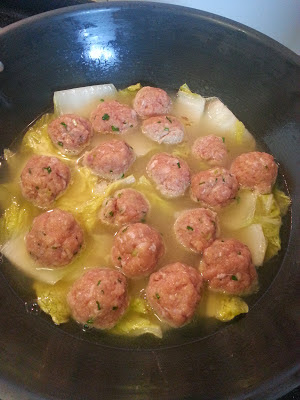 Lower heat.
Drop golf ball sized meatballs on top of the cabbage.
Bring to boil again, then reduce to simmer.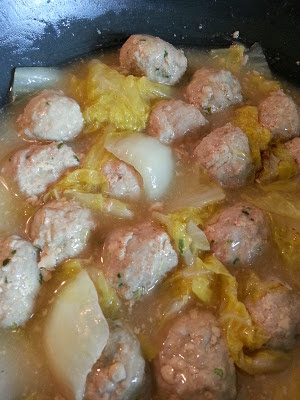 Cover and let it simmer without touching it for 15 mins.
Then use a small sieve to sieve out the gunk.
Add corn starch slurry to thicken sauce.
Season with soy sauce to taste.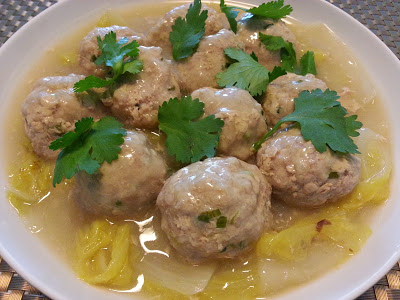 Serve over steamed rice.
Garnish with parsley.
Bon appetit!!