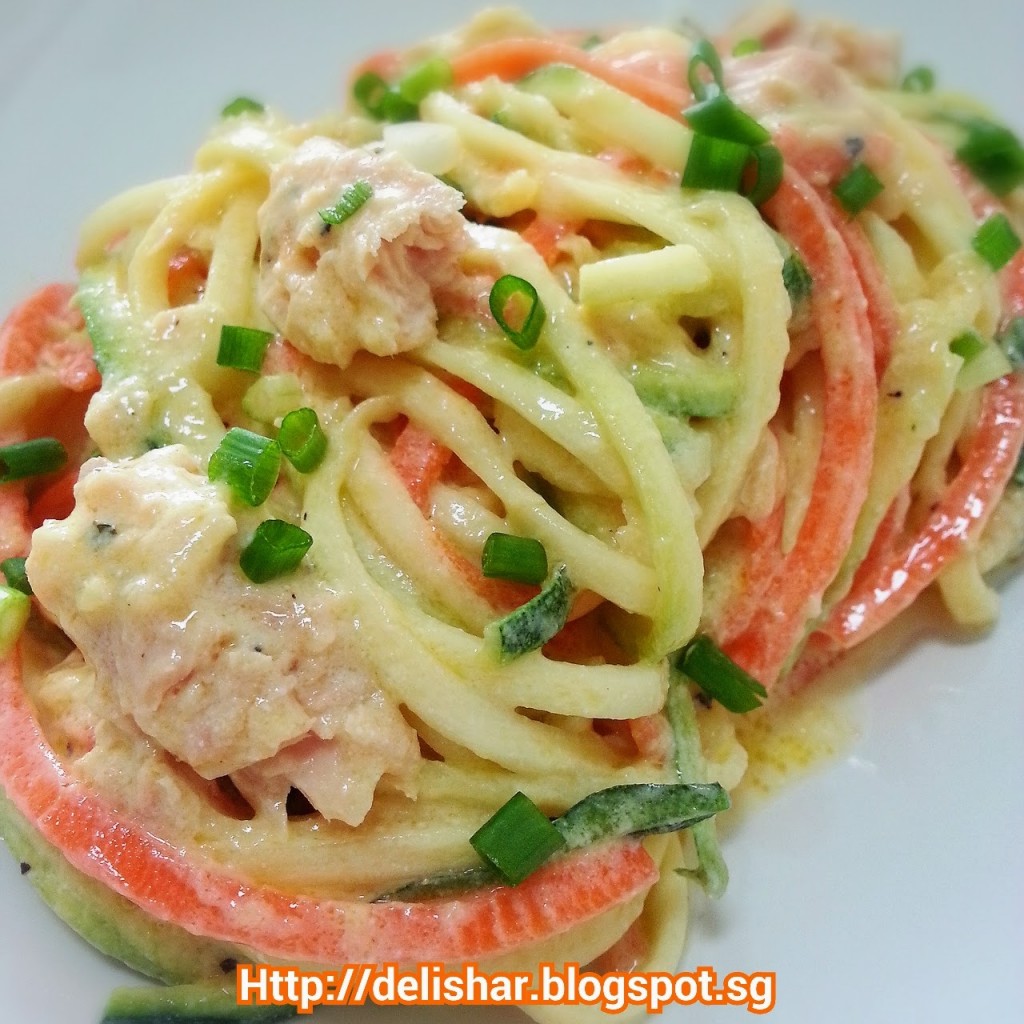 This dish works great as a lunch idea or as a side salad. I recently bought a cool vegetable shredder/twister that kind of resembles a pencil sharpener and I wanted to give it a try. The husband and I are also trying to eat a little healthier after our trip back to the States and indulging in all that comfort food.
I really liked how the vegetable turned out! Long uniform spiral noodles without much effort! So glad I bought it when I saw it at Walmart. If you are interested, you can get it on Amazon. The tool allows you to have 2 different sizes of spiral noodles, thick or thin. I see myself using more of it for healthier and cleaner meals! Now, back to the dish… The sauce has a yummy creamy consistency, much like creamy mayo but it doesn't use mayo or heavy cream at all. Ricotta was used to give it that creamy consistency but at the same time keeping it light. Ginger, lemon, and mustard was used to give it that slight tangy touch. It's delicious when you have it cold or at room temperature.
Ingredients (Serves 2)
1 med carrot, shredded into 'noodles'
1 large zucchini, shredded into 'noodles'
1 can tuna in extra virgin olive oil or brine, drained
Sauce
1/2 cup ricotta cheese, drained
1 tbsp honey
4 tbsp extra virgin olive oil
1 tbsp grated ginger
1 tsp dried parsley
2 tbsp lemon juice
1 -2 tbsp Dijon mustard
Salt and pepper to taste.
Chopped green onions for garnishing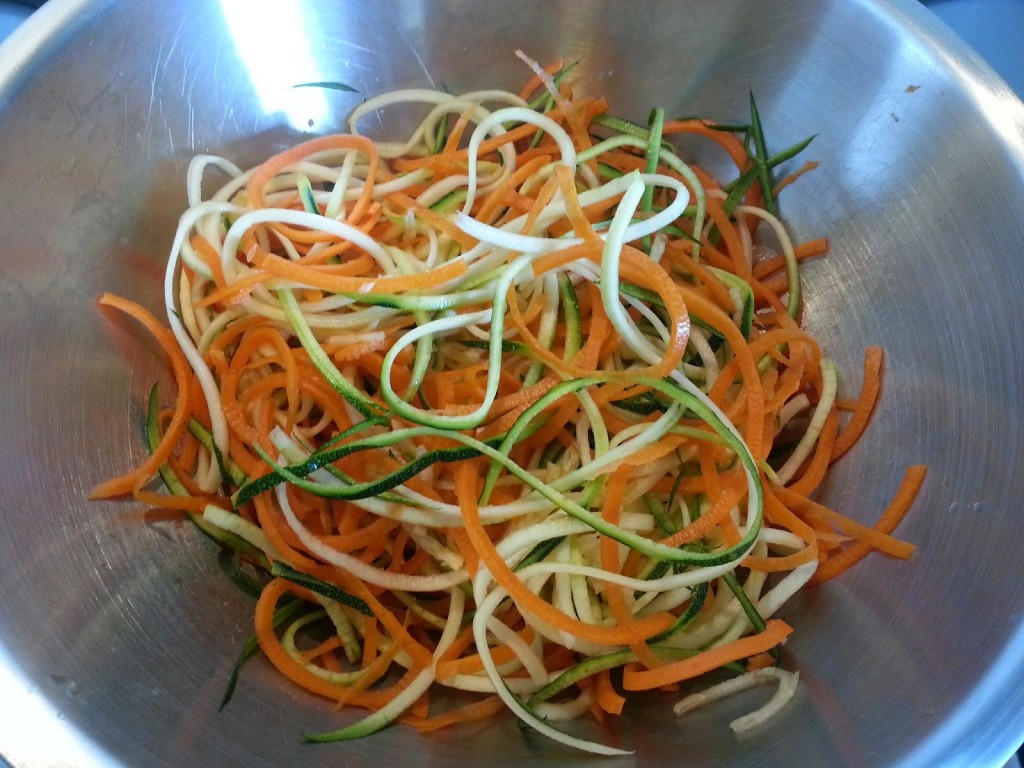 In a large bowl combine the zucchini and carrot.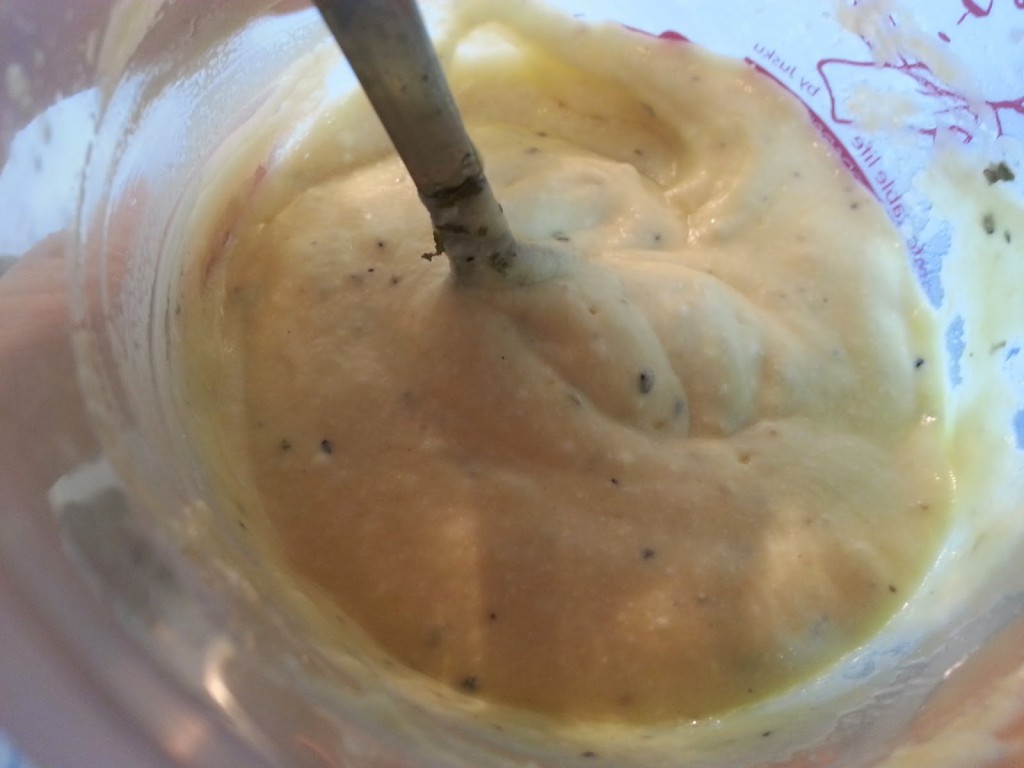 Mix everything needed for the sauce. If consistency is too thick, you can add more oil.
Season with salt and pepper to taste.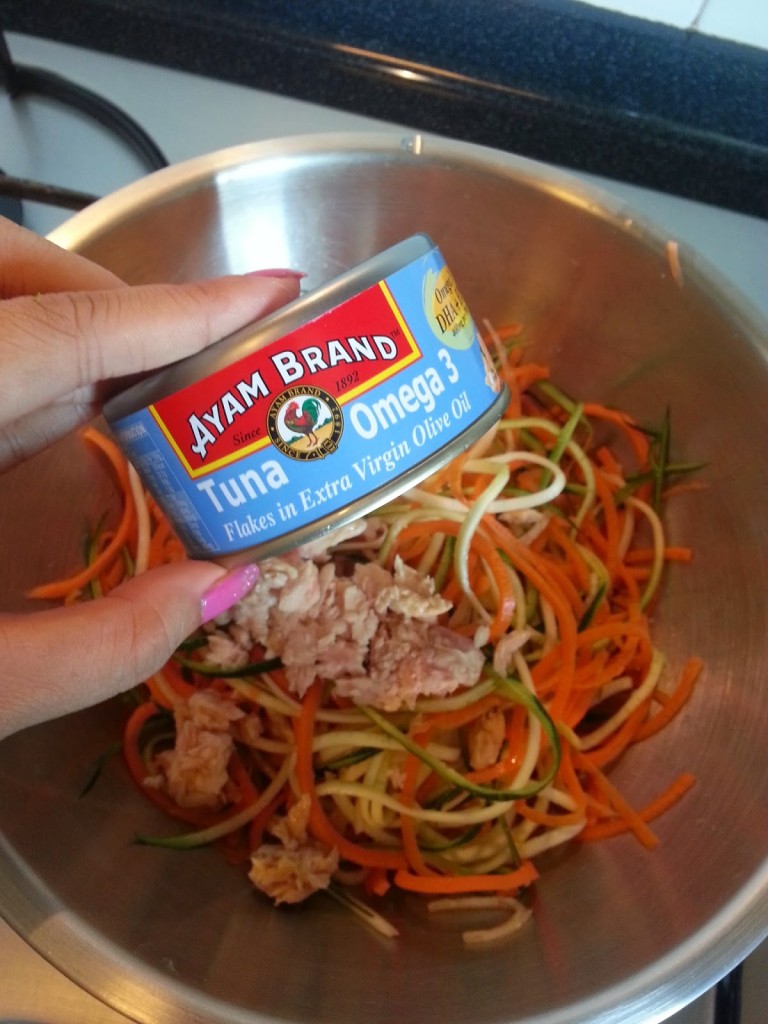 Add the drained tuna into the vegetable, and pour in all the sauce.
Toss to coat well.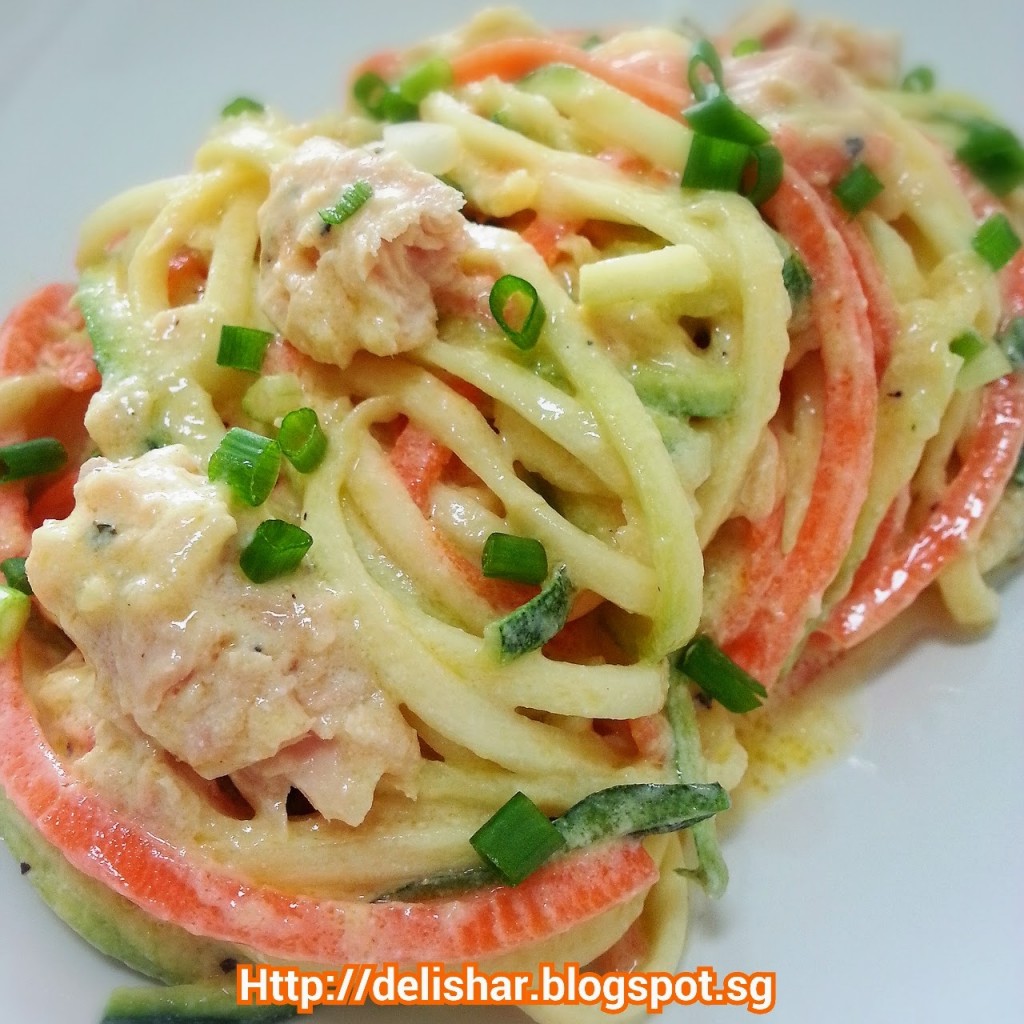 Garnish with chopped spring onions and serve.
Bon appetit!!