My husband will say, "This is my favourite! It is so nice, you should make more of this! Plus it is so healthy!". I know I'm getting a big thank you kiss after he has his meal. The girls slurped down the broth in record timing too!
You know what, it is a healthy meal! I think the only not so healthy ingredient is the fried shallot, which you can omit of course. It was so easy to eat, and such a great meal to be serving on a rainy or cold evening!
Please do not omit the step of toasting the onion and ginger. It adds more depth to the soup base. I'd even suggest toasting all the other herbs like cloves, star anise, cinnamon, coriander, and cardamom. You can put all the herbs and spices directly into the pot, wrap it up in a cheese cloth, or do what I did. I both those little herb / tea bags and place all the spices in it so it's easier for me to fish it out later. Serve it with rice vermicelli or rice noodle if you like something more substantial. I poured some of the prepared broth over the chicken to keep it moist while I cook the noodles.
---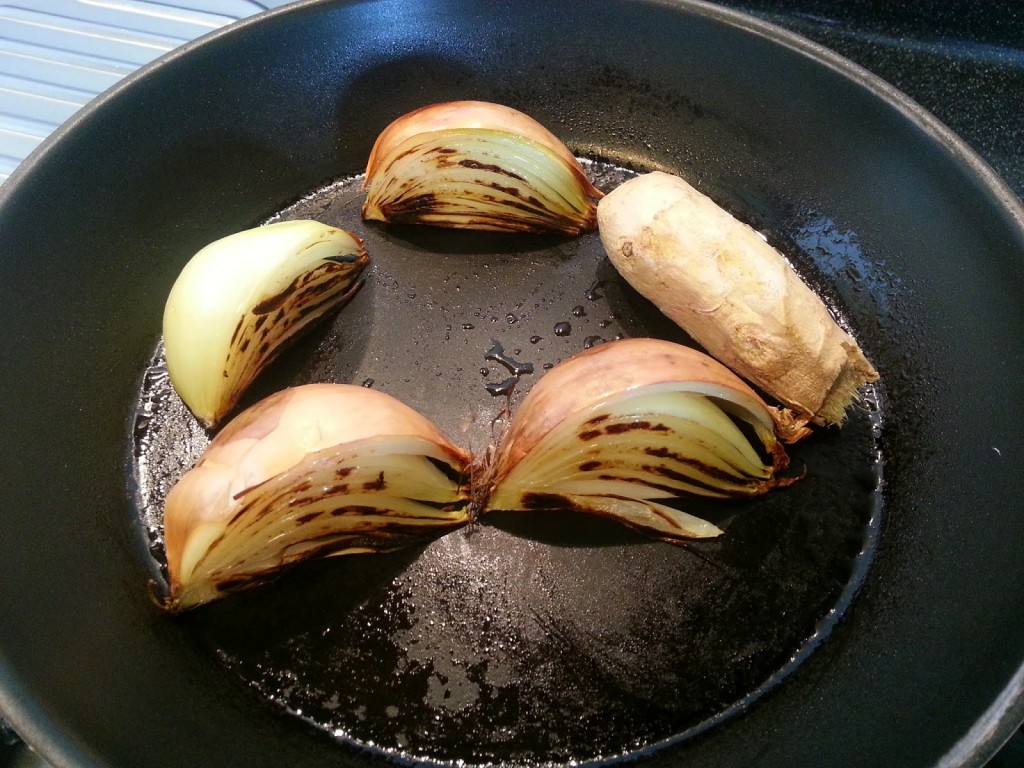 In a lightly greased pan, toast onion and ginger until charred on both sides.
Ginger should be softened.
Meanwhile place all the spices into a herb baggie or tie it up in a cheese cloth.
Slice the ginger into thin pieces and place it in a pot together with the spices and charred onion. Add chicken stock and bring to boil. Season with fish sauce and sugar To taste. Then lower heat to a simmer. Cover and simmer for 20 mins. You may want to blanch your chicken during this time.
Bon appetit!!