It's been a while since I last made something with Milo. No, my love for Milo is not a story of the past. I am still very much in love with that green tin filled with chocolatey-malty goodness. For those of you who do not know, I am a self-proclaimed Milo Addict, and a darn proud one too.
When I found out that Zoe from Bake for Happy Kids and Doreen from my little favourite DIY are hosting Little Thumbs Up, and the theme for the month is Milo. It got me all motivated to bake with Milo again! Plus, it'll be a good way to celebrate Delishar's 2nd birthday. It's been 2 years, since I started this cooking blog to document my culinary adventure in my tiny Singapore kitchen. Time flies don't it? But I'm very grateful for your readership, and I've always enjoyed all my interactions with you! Thank you!
In 2 years, I have documented 17 Milo recipes, including this one. Here is an older post with a compilation of 16 Milo recipes that I have made, and documented since I started blogging on this cooking blog. You can see how my photography and food styling techniques have changed! Of all the recipes that I have made so far, I have to say that my top 3 will be Milo Cookies, Milo Tiramisu, and S'mores Milo Brownies.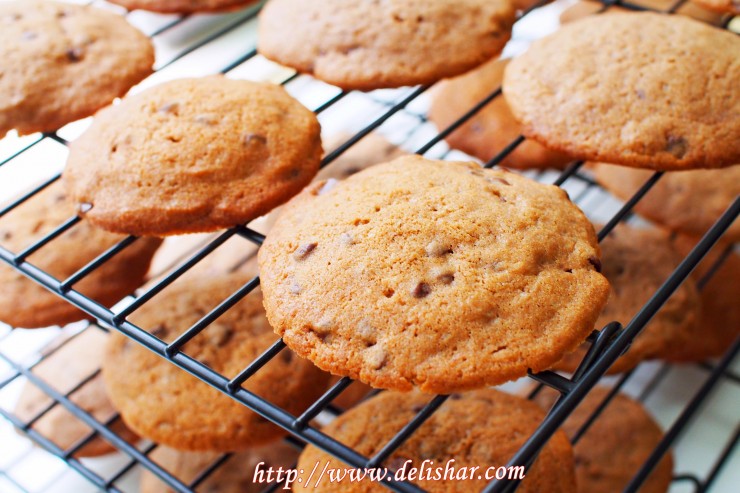 The original recipe calls for 250g of butter, and it yields a much flatter cookie. I like my cookies slightly puffier, so I reduced the amount of butter. I mentioned the top 3 Milo recipe, and this is my number 4. I love my cookies soft and chewy. This absolutely has the right texture, and taste amazing! Malt, butter, and melted chocolate chips. How can it not? This is the first thing my kids ask for when they wake up in the morning. Of course, no cookies for breakfast. But they know they have to work very hard to 'earn' their cookie which will be dessert for them after dinner. I have to admit that I did use the cookies to my advantage. The girls were very well behaved when see these chocolate chips Milo cookies sitting patiently in the cookie jar.
In celebration of Le Creuset's 90th anniversary, I am hosting a 5 pcs Le Creuset Skillet Bundle giveaway worth $572! To take part in this giveaway, simply complete the rafflecopter found on THIS POST. This giveaway is made possible by the good people at Le Creuset.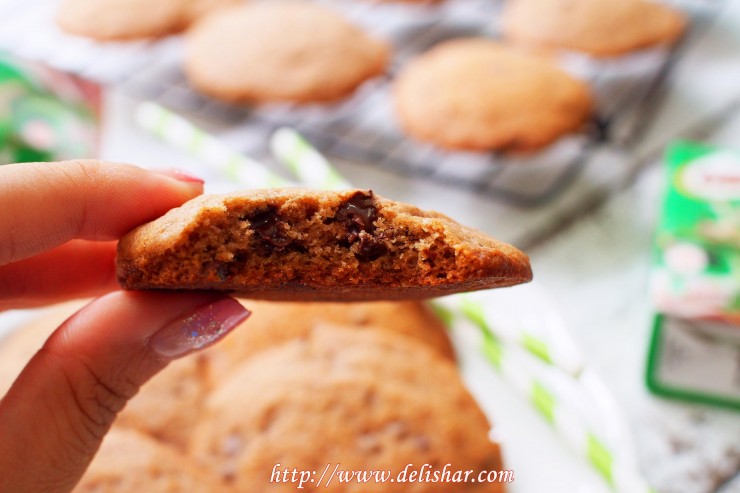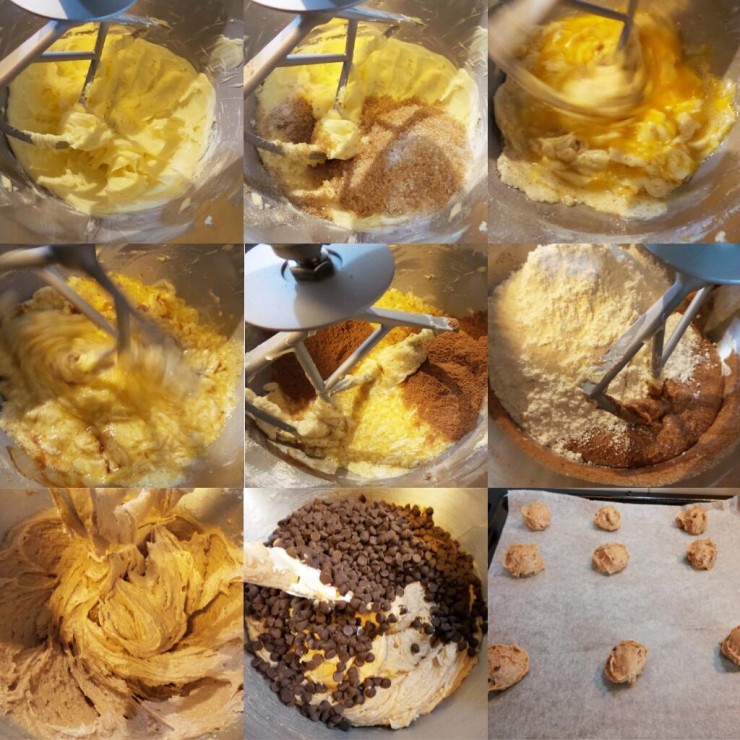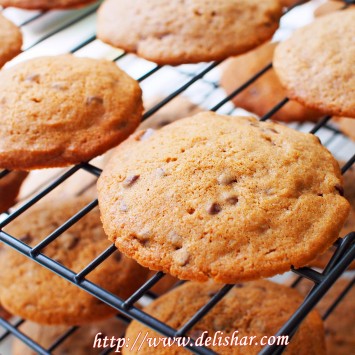 Chocolate Chips Milo Cookies
Ingredients
200

g

unsalted butter

softened

1/2

cup

110g brown sugar

1/4

cup

50g castor sugar

2

eggs

60g each

2

tsp

vanilla extract

2

cups

256g plain flour

1/2

tsp

salt

1-1/4

tsp

baking soda

1/2

cup

+ 2 tbsp

80g Milo powder

1

cup

180g semi sweet mini chocolate chips
Instructions
Preheat oven to 190C

Cream butter and sugar until fluffy

Add eggs one at a time and beat slightly, then add vanilla, and beat until combined

Add Milo powder and beat to combine

Sift in flour, baking soda, and salt

Beat until just combined

Fold in chocolate chips

Bake for 10-12 minutes, longer if you want it to be crispy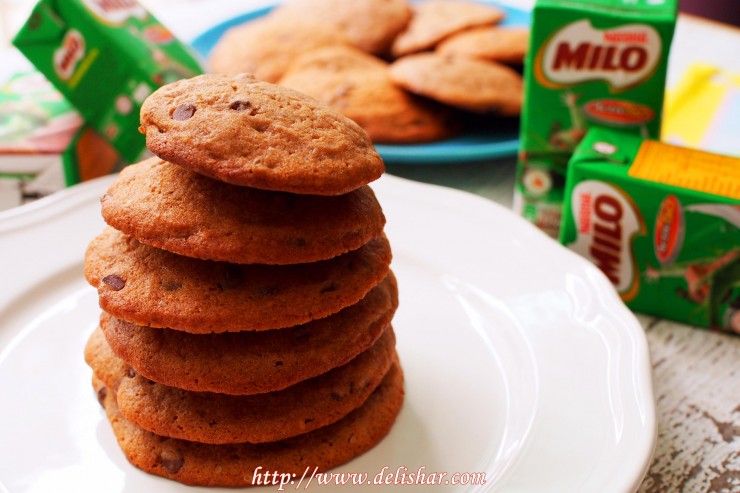 I am submitting this post to Little Thumbs Up September 2015 – Milo.
Organised by Bake for Happy Kids and my little favourite DIY.