I served the pan seared scallops with cauliflower puree. The recipe can be found HERE. What I did a little differently was to blend it a little longer so it has a smoother texture. Believe it or not this is a 30 mins meal, a really wonderful one at that! This will be an awesome meal if you want to impress your dinner guest. Not much prep work needed, albeit the scallops can be pretty pricey. But all in the name of good food right? And an amazing healthy low-carb, high protein dinner too!
Ingredients (Serves 2)
Bunch of baby asparagus, woody ends removed
10 fresh scallops, cleaned and pat dry with paper towel
1-2 turkey bacon, prepared and crumbled
2 tbsp spring onion, chopped
salt and pepper
2-3 tbsp oil (or butter if you do not mind the extra calories)
Honey Balsamic Glaze (about 1/2 cup)
1 cup balsamic vinegar
1/4 cup honey
Season scallops generously with salt and pepper on both sides.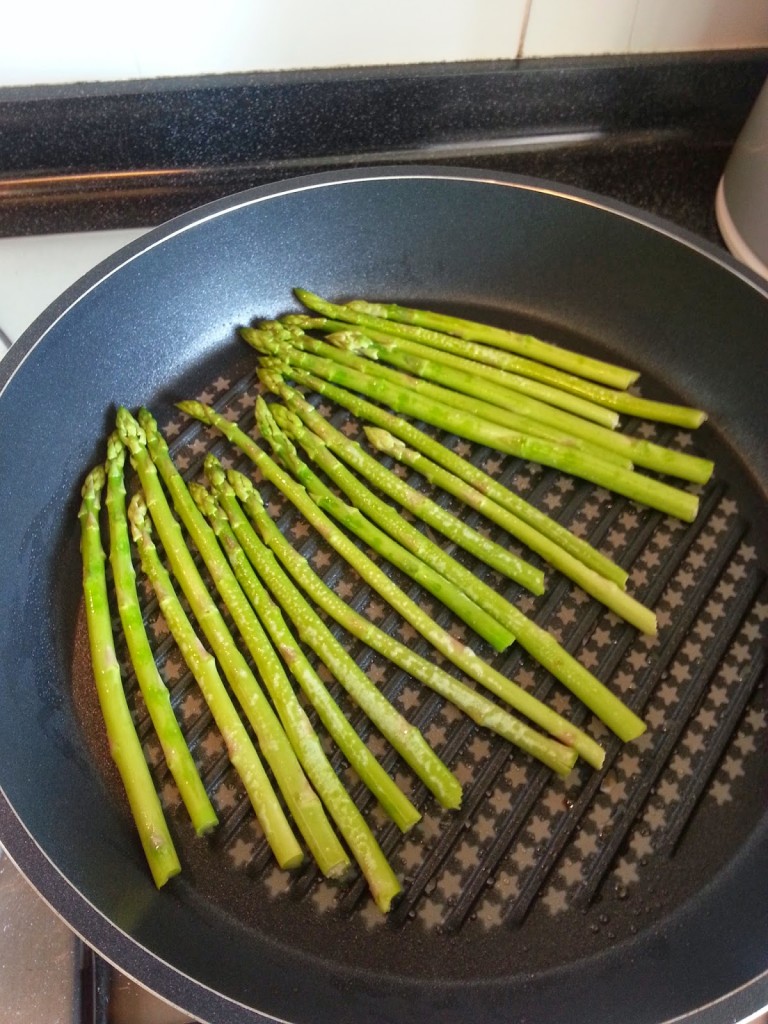 Heat grill, spray asparagus with pam/cooking oil.
Generously season with salt and pepper.
Grill until done.
I cut them into 1/3 pieces to plate.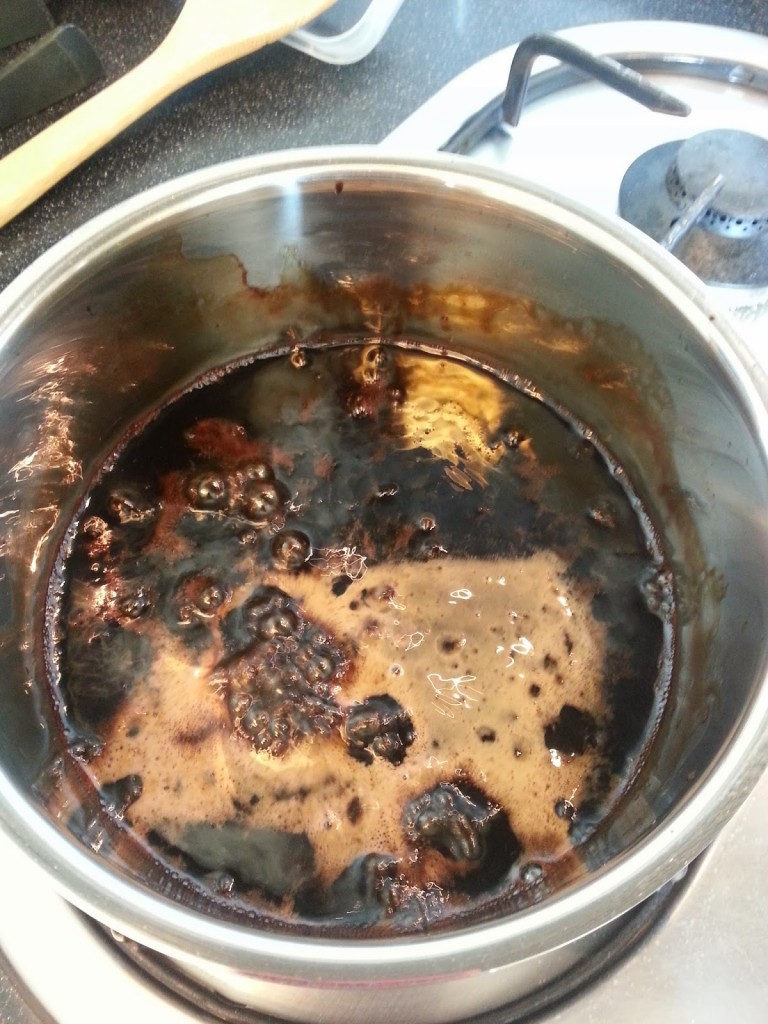 In a sauce pan on med heat, bring balsamic and honey to boil.
Lower heat and simmer.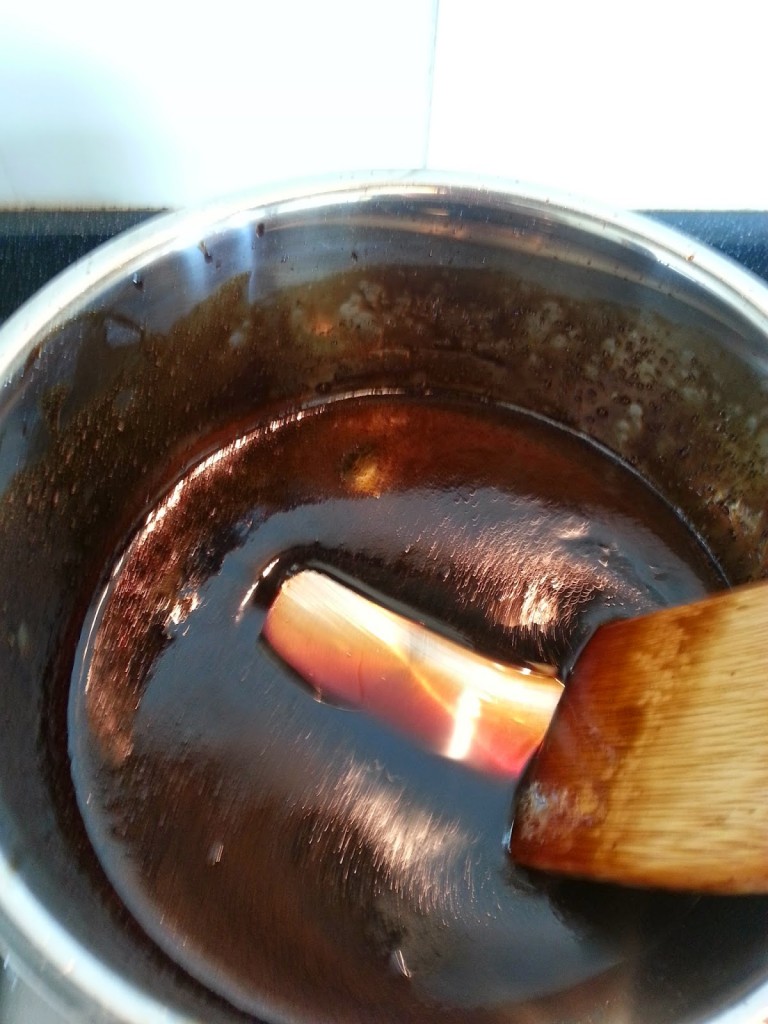 Let it reduce until you get a glaze like consistency.
If it is too thick, add some hot water.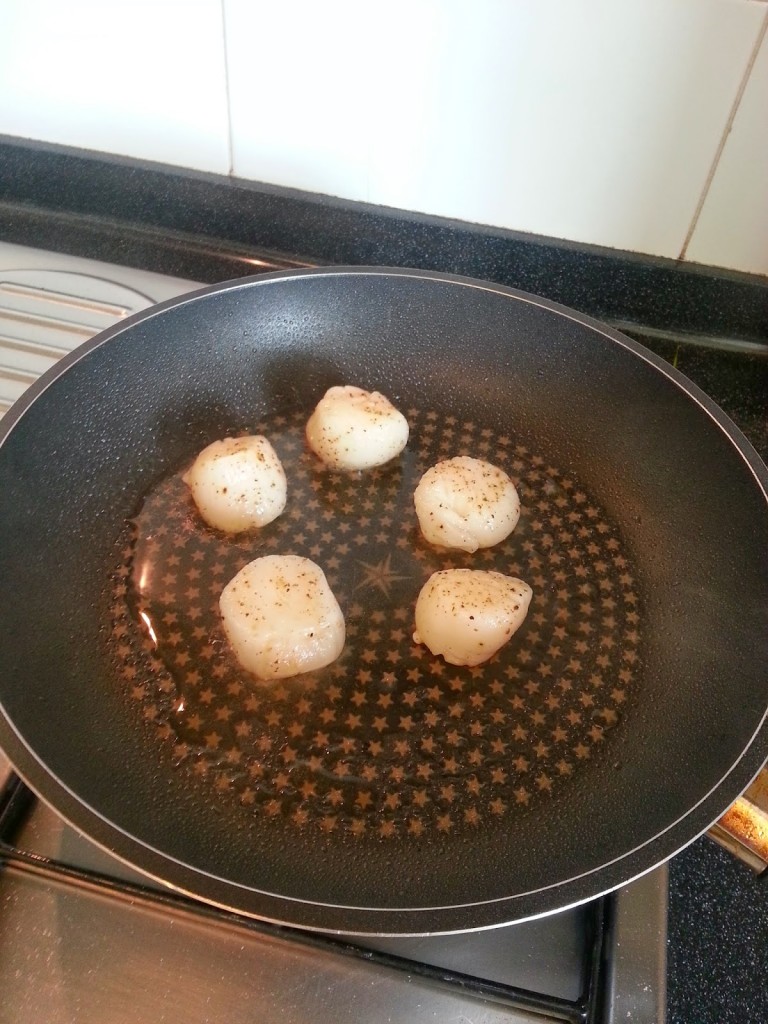 Heat pan on med high heat.
Add oil.
When oil starts to smoke, add your pat dry scallops.
Do not over crowd pan, and DO NOT TOUCH IT!
Let it sear for 1.5 to 2 mins on each side.
Use a tong to peek and see if the beautiful golden crust is formed.
Then flip and do the same for the other side.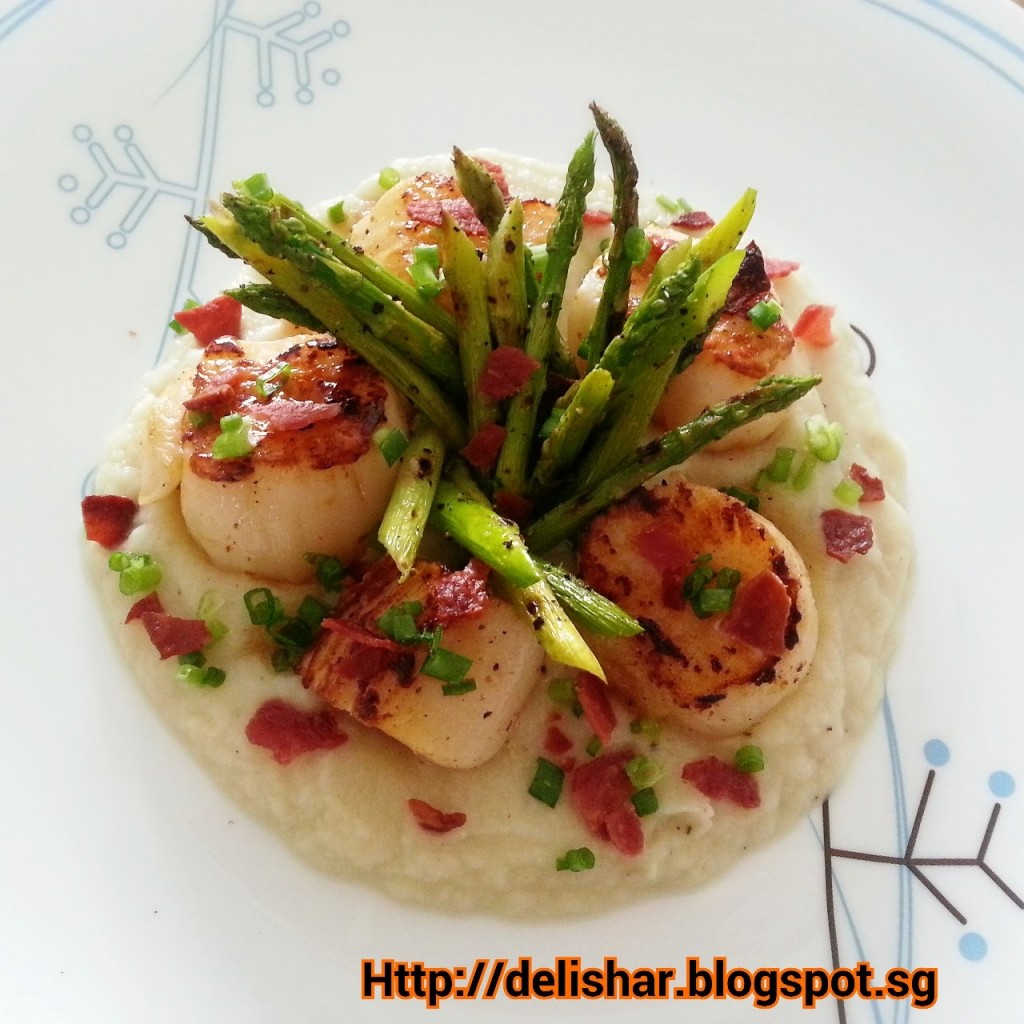 Plate it!
Sprinkle the spring onions and turkey bacon over the scallops.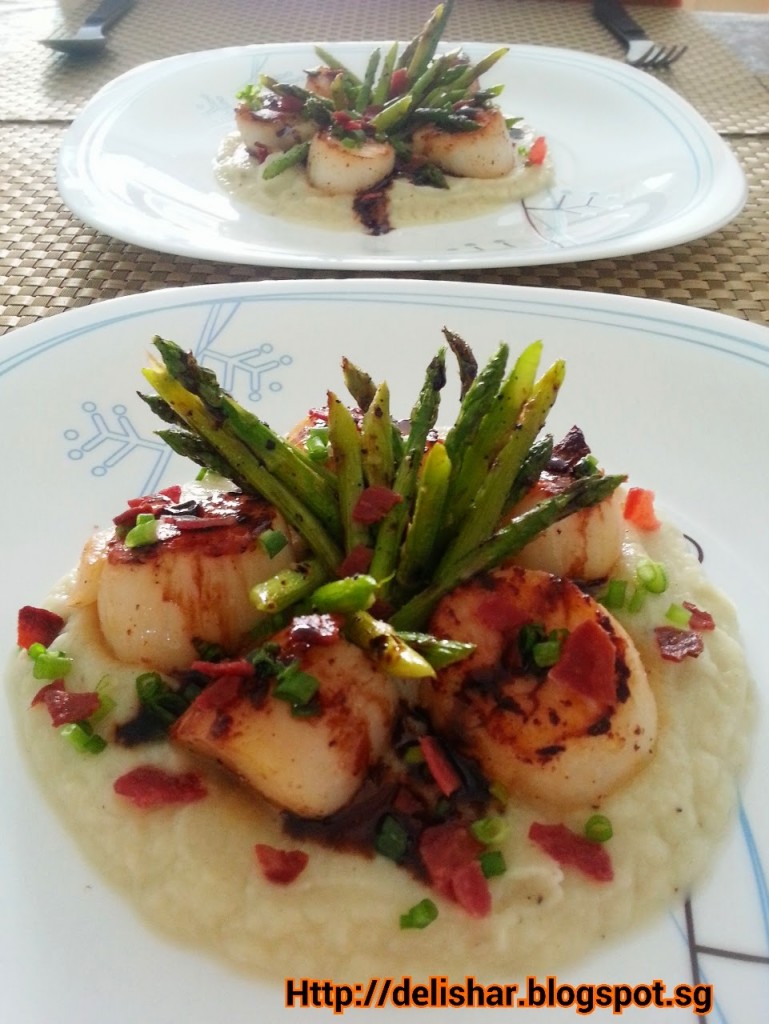 Drizzle honey balsamic glaze and serve!
Bon appetit!!