In October, I celebrated the last year of my 30s. That same month, we also moved to a rental place while we wait for our new condo to build. I swear the stress of the move must have expedited the aging process. As a birthday and moving treat, I turned to science for a non-surgical Fotona 5D laser facelift.
During my regular Botox treatment with Dr Chua, I asked him about my sagging skin. My nasolabial lines or laugh lines have been bothering me quite a bit. That was a clear sign of my skin losing the firming as it heads south. I didn't want a quick-fix targetted solution like fillers. I wanted a treatment that can target overall skin laxity to provide an overall lift. He recommended Fotona 5D, a 5-step non-invasive laser facelift using 5 different lasers.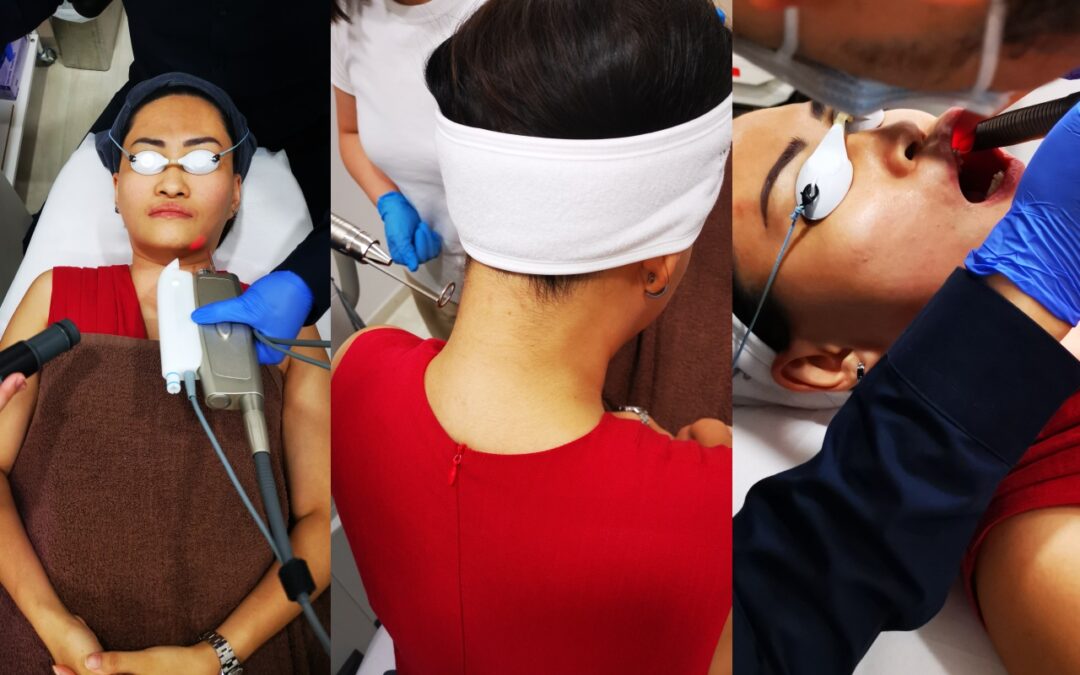 Since this is something new I'm trying and a pretty interesting procedure, I thought I'll do a review to share it with all of you. Especially since the clinic, I frequented for the past few years pioneered the Fotona 5D procedure and is the only clinic that does it. The doctors at SL Aesthetic Clinic developed the 5D treatment in 2020 after extensive research and development. Commonly, what you'd find in the market is Fotona 4D.
"The Fotona4D Laser is performed using 4 different unique laser modes: SmoothLiftin™, FRAC3®, PIANO® and SupErficial™. The Fotona5D Laser is developed by SL Aesthetic Clinic and adds on a SmoothFirming step for additional skin firming and tightening." ~ SL Aesthetic Clinic.
I'm not going to bore you with the sciences, if you are interested, please click here to read more in-depth about it. However, I'm going to summarize the benefits of the treatment:
Non-invasive, non-injectable
Low downtime
Skin lifting
Skin tightening
Plump skin with improved elasticity and laxity
Reduce pore size, wrinkles, and fine lines
Evens out skin tone
Improves pigmentation
Gently exfoliates the skin and improves skin texture
I mean, can you tell why I was sold?! One treatment, so many benefits, 60-90 minutes once to twice a year, and only 4-6 weeks to see results! What a time and money saver. Traditional laser treatments are about 20 minutes with multiple visits a year. Dr. Chua shared with me that the clinic invested in additional handpieces that maximize the efficacy and safety of the treatment. The additional handpieces allowed for a larger more uniform area of treatment and monitors real-time skin temperature to optimize treatment and prevent overheating of the skin.
The treatment was comfortable, my face was cleansed and numbed before the treatment. It helps when the therapist was blowing cool air while Dr. Chua was using the 2nd laser. The sensation is very bearable, much more than Hifu and Ultherapy. I'd rate it a 1.5 out of 10. It gets a little more uncomfortable at the part where treatment is done on my inner cheeks through the mouth. That was a little more sensitive but still bearable.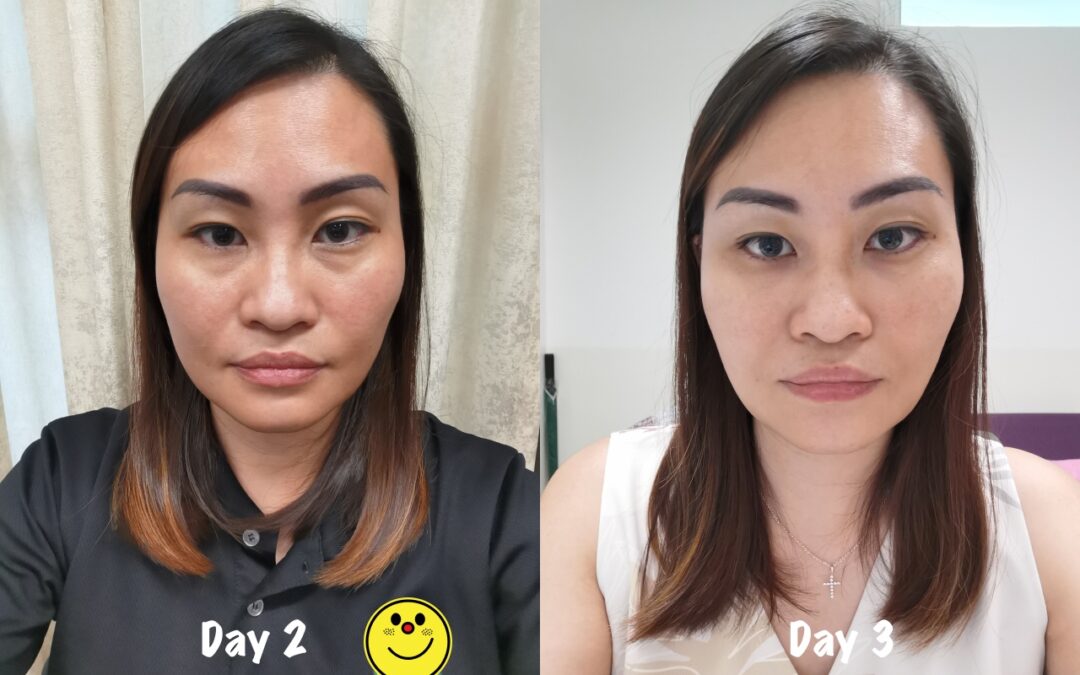 After the treatment, my face was taut and rosy. The downtime was minimal, the first day after the numbing cream wears off, my face feels warms. The next day, it was rosy, dry, and feels like sunburn. From the 3rd day onwards, things went back to normal with very minimal peeling.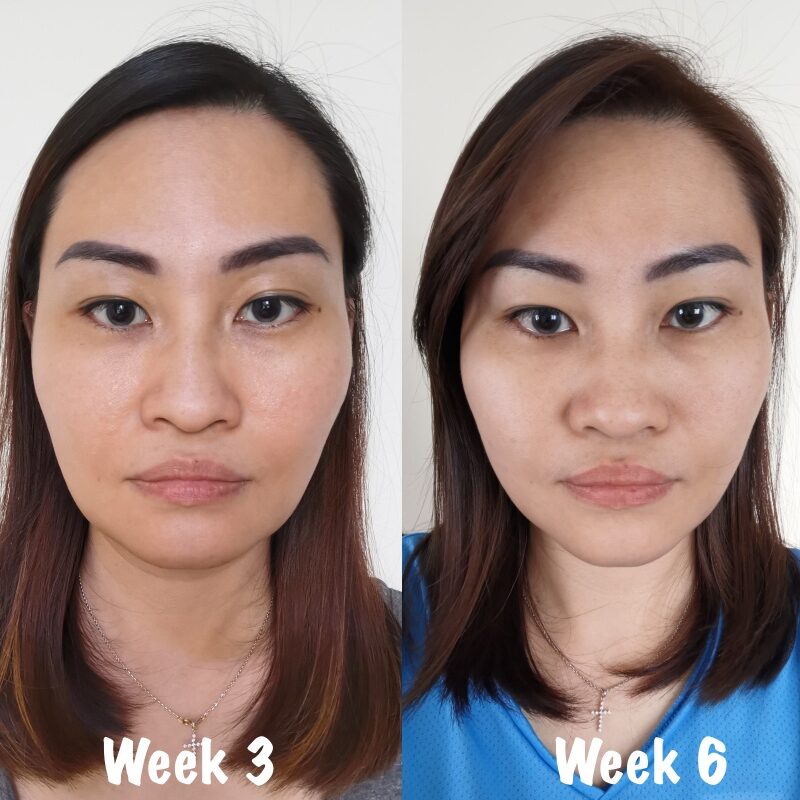 Overall, I'm very pleased with the result. My skin is brighter, tighter, and lifted. My skin tone has evened out and my complexion definitely looks a lot brighter. Can you tell that my droopy eyelids have been lifted as well? I guess the treatment around the hairline and neck works and lifted my forehead and eyebrows to help with the appearance of my droopy lids.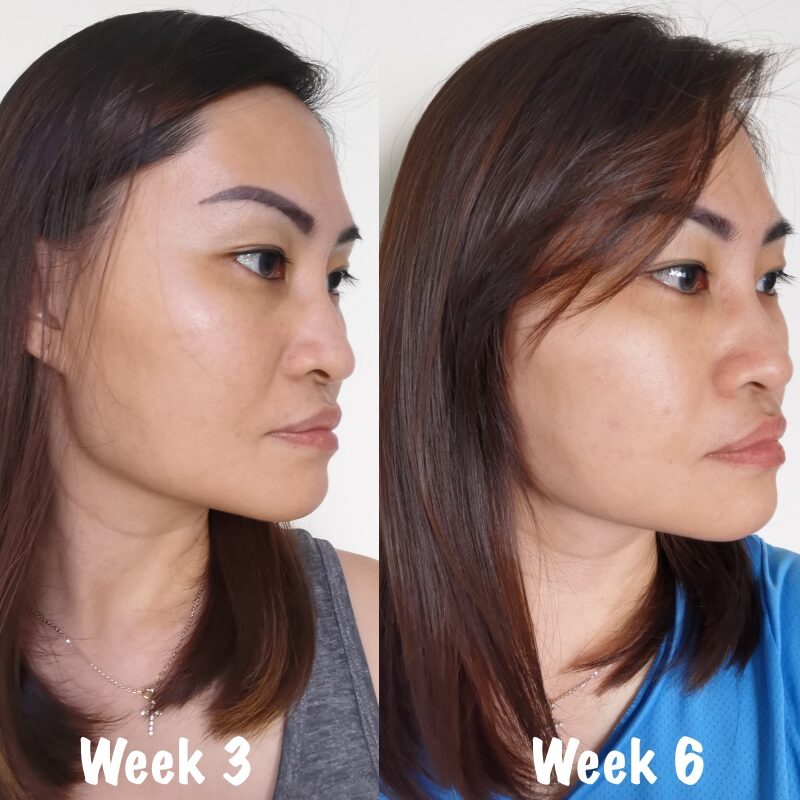 One thing for sure, my saggy nasolabial lines have been improved too. It is less obvious now compared to before treatment. Urge, I hate aging, but I'm so thankful for aesthetic treatments!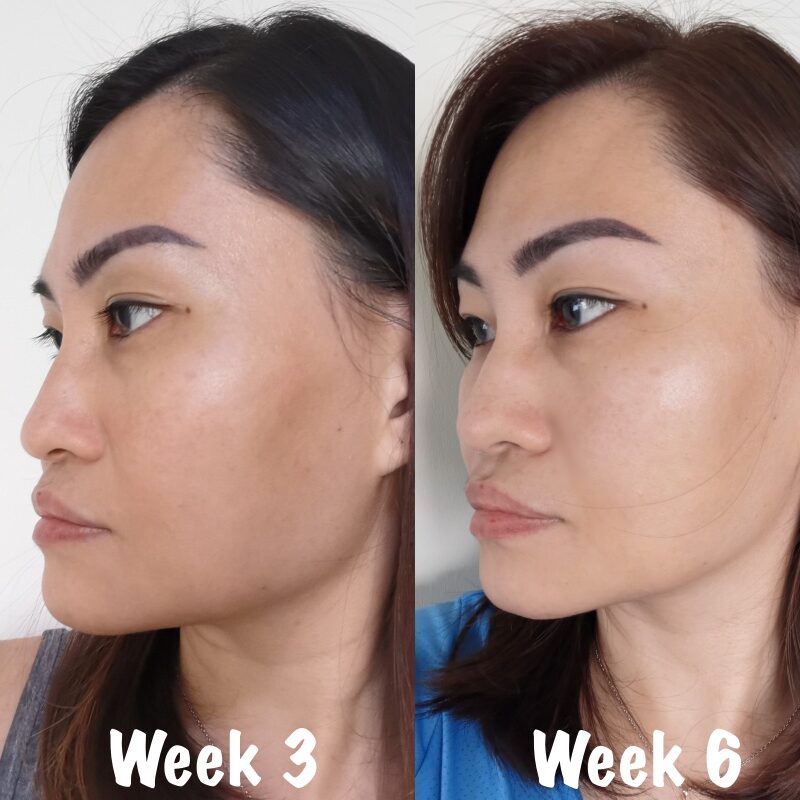 Here is Dr Chua's clinic if you'd like to find out more.
SL Aesthetic Clinic (Wheelock Place)
501 Orchard Road #04-04,
Wheelock Place S(238880)
Tel: +65 6235 8403
FB: SL Aesthetic Clinic IG: SL.aesthetic.sg