Oh hey hi! I'm back with another video and a super easy recipe to whet your appetite. This time, it's a no-cook recipe that requires very little preparation. As a busy working mom, I often look to create quick and delicious recipes for snacks or mini get-togethers. With the group size capped to 5/household at any one time, these bite-sized hors d'oeuvres are perfect for entertaining. I brought it to a family gathering for taste testing and it was 3 generations approved!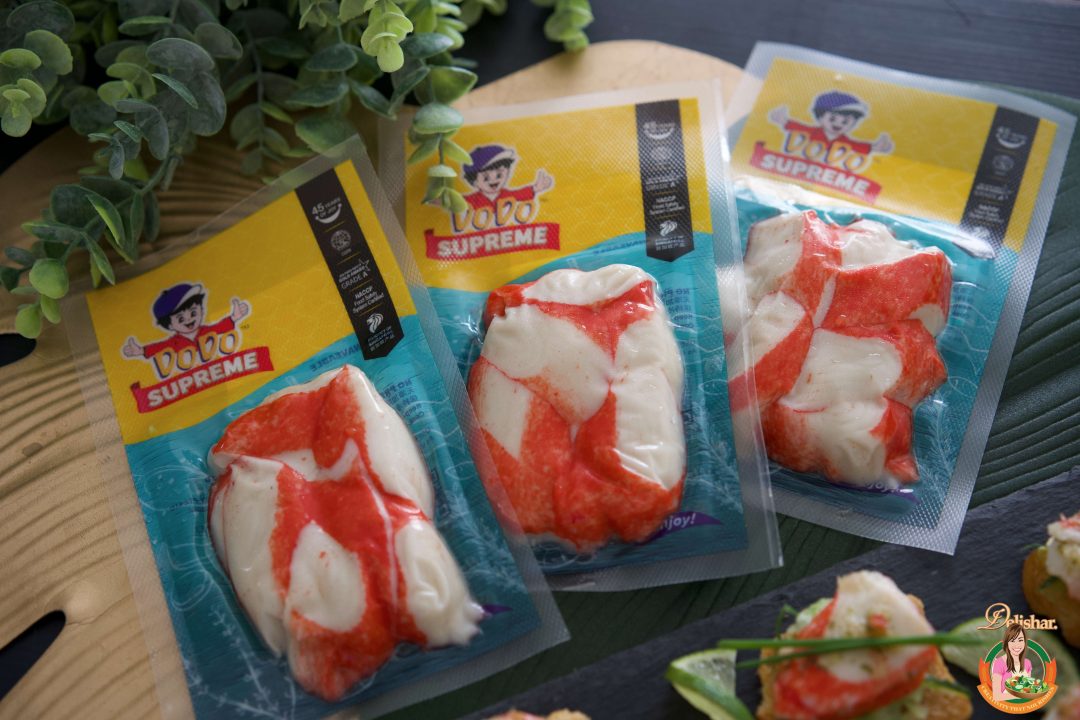 Using DoDo's crab chunks, I don't even have to peel the plastic wrapping off or slice the crabsticks. Just remove it from the package and it's ready to be devoured. What I love most about these affordable DoDo crab chunks are the 90g package size and the $1.70 price. It's the perfect size for 1-2 pax. It's also the perfect amount to use for your stir-fries, personal hotpot, pasta, and more…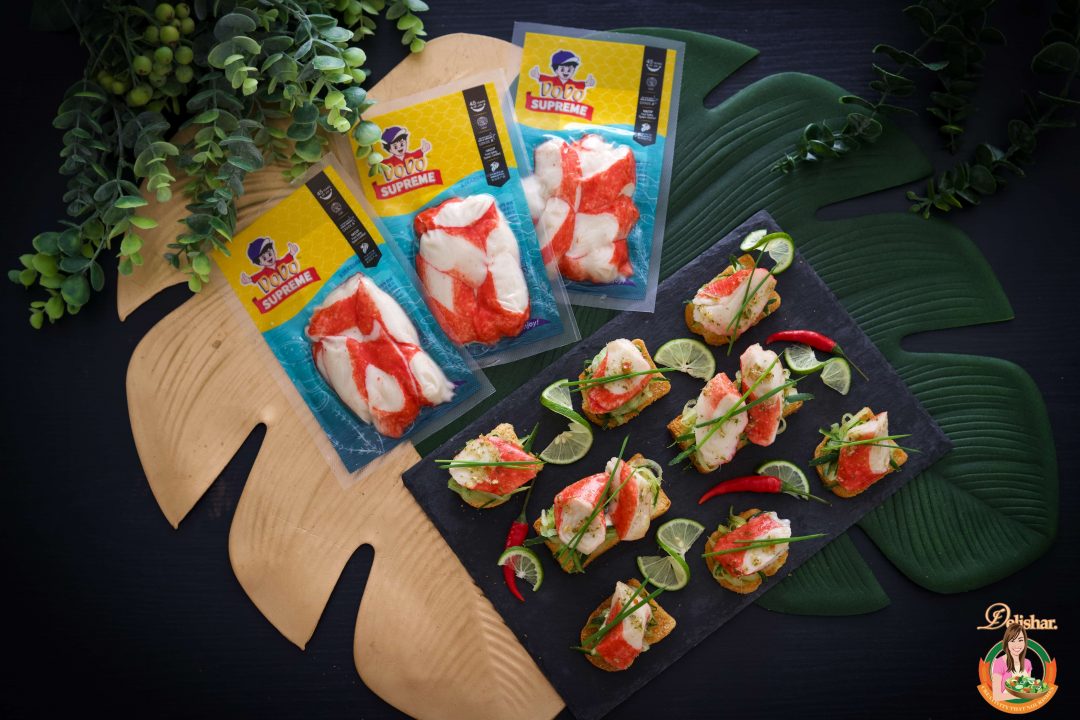 For this recipe, I was inspired by little tapas with Thai flavours infused into them. The sauce made is also known as Nam Jim Talay, a popular Thai seafood dipping sauce. The mayonnaise on the vessel adds depth with its creaminess to bring all the fresh herby flavours together. It also balances out the spiciness of the sauce while the sweetness of the crab chunks marries the tanginess of the sauce beautifully. If you'd like to see more recipes like that, let me know. 🙂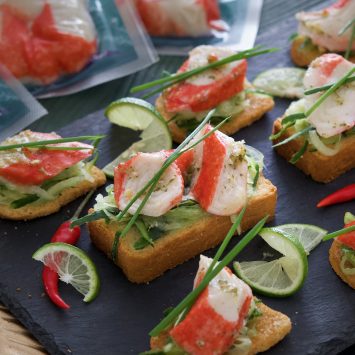 Crab Bites with Thai Seafood Sauce
Ingredients
3

packs

Dodo Crab Chunks

1

cucumber

shredded & liquid squeezed out

Crispy toasts or crispy baguette

See notes for alternatives

Mayonnaise

Chives to garnish
Dressing:
1

clove

garlic

1

chilli padi

or to taste

1

shallot

50

g

coriander

roots included

3

tbsp

fish sauce

4

tbsp

sugar

4

tbsp

fresh lime juice

½

tsp

salt
Instructions
Method:

Add everything for dressing into the blender and blend.

Pour enough dressing over crab chunks and toss to coat.

Spread some mayo over the crispy toasts.

Top with shredded cucumber and add crab chunks.

Garnish with chives and serve.
Notes
You may also use pie tie cups, ritz crackers, rice crackers, wafer/crackers, tostitos scoops etc.