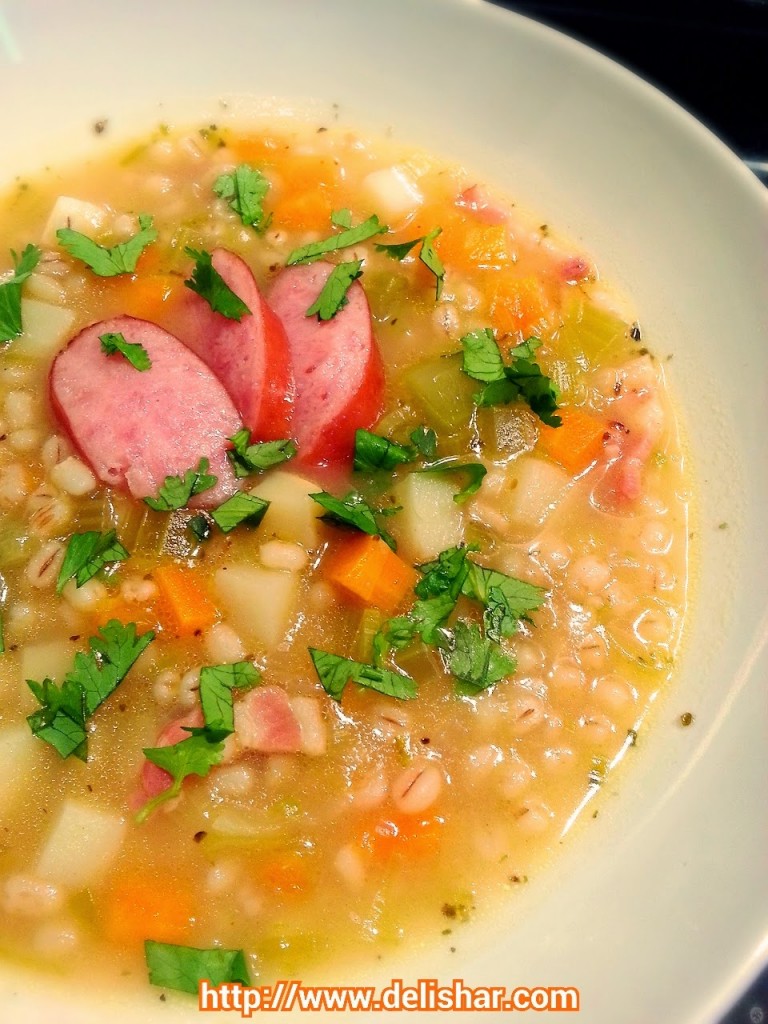 I first had this soup when I attended the WMF (Wurttembergische Metallwarenfabrik) media event which I will be sharing in this post. The flavours of the soup really got me and I knew then, that I have to replicate it sometime soon. The soup itself is a very hearty soup, with a thick consistency. I served mine with bread, and that was dinner for the family. I could see why it is a good choice of soup to be serving on a wintery night. Coincidentally, it was dark, cool, and rainy when I decided to serve this up for dinner. Plus, the family is kind of down with the flu bug going around, so the soup was very comforting.
A little bit about the WMF event before we go on to the recipe. WMF very kindly shared with us their new range of cookware and knife series known as Harmony Meets Precision which will be available for purchase in Dec 2014 at major departmental stores. Go to this LINK to find out more on retail location.
We had a very lovely 3 course luncheon and learned a few tips and tricks from Chef Sawarto on how to evenly cut our vegetables. Then we proceeded to a mini competition, to create a fruit platter. My team didn't win, but we sure had fun trying out WMF's new range of chef's edition knives. I have to say I love the ergonomics of the knives! They have a very comfortable grip, even more than my Global knives. I'm drooling over the WMF's Concento Cookware Range because of it's aesthetic design! The Concento Cookware Range is cleverly designed by Daniele Dalla Pellegrina, an Italian industrial designer. The cookware is made in Germany using high quality Cromargan stainless steel 18/10. It oozes seductive appeal with it's flush finish and heat proof handles. Nope, it doesn't heat up while cooking, tried and tested. I'll share a little more of the event later in the post with some pictures we took that day. Let's go on to the Graupensuppe recipe.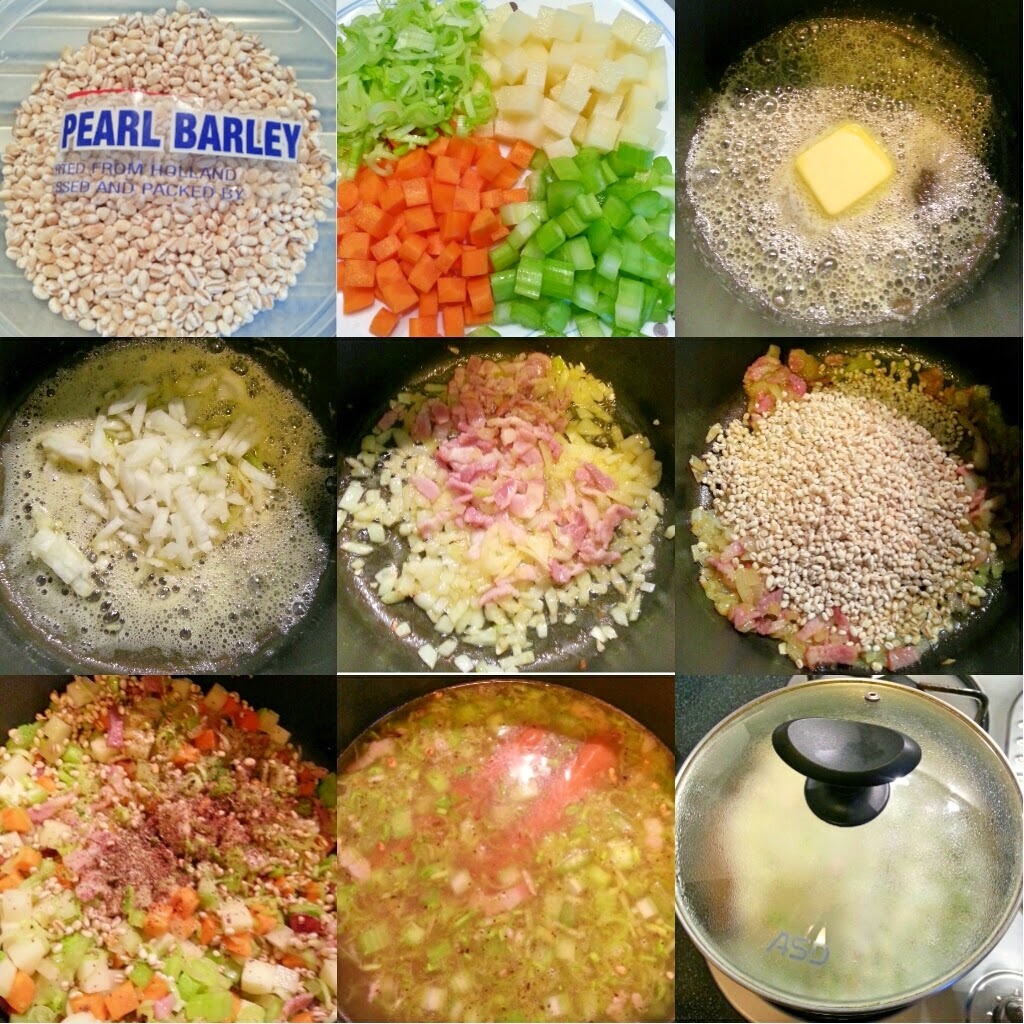 Ingredients (Serves 4) adapted from saveur.com
2 tbsp. unsalted butter
1/2 medium yellow onion, finely chopped
1/3 cup pearl barley
6 cups chicken stock
1/3 cup finely chopped peeled russet potato
1/3 cup finely chopped carrot
1/3 cup finely chopped celery root
1/3 cup finely chopped leek
1/2 tsp. dried marjoram
2 German sausages, bratwurst
2 pieces bacon, cut into strips
Freshly grated nutmeg, to taste
Salt & pepper, to taste
1/4 parsley, chopped to garnish
Heat pan on med high, melt butter.
Saute onion until soft then add bacon.
Cook bacon until fragrant and add pearl barley.
Toast it for a couple of minutes, then add all the vegetables.
Season with salt, pepper, marjoram, and nutmeg.
Saute for 2-3 minutes, add stock, and bring to boil.
Lower heat to med-low, add sausage, and cover to simmer.
Simmer for about 35 minutes until sausage and barley is tender.
Remove sausage and slice to serve.
Garnish with parsley before serving.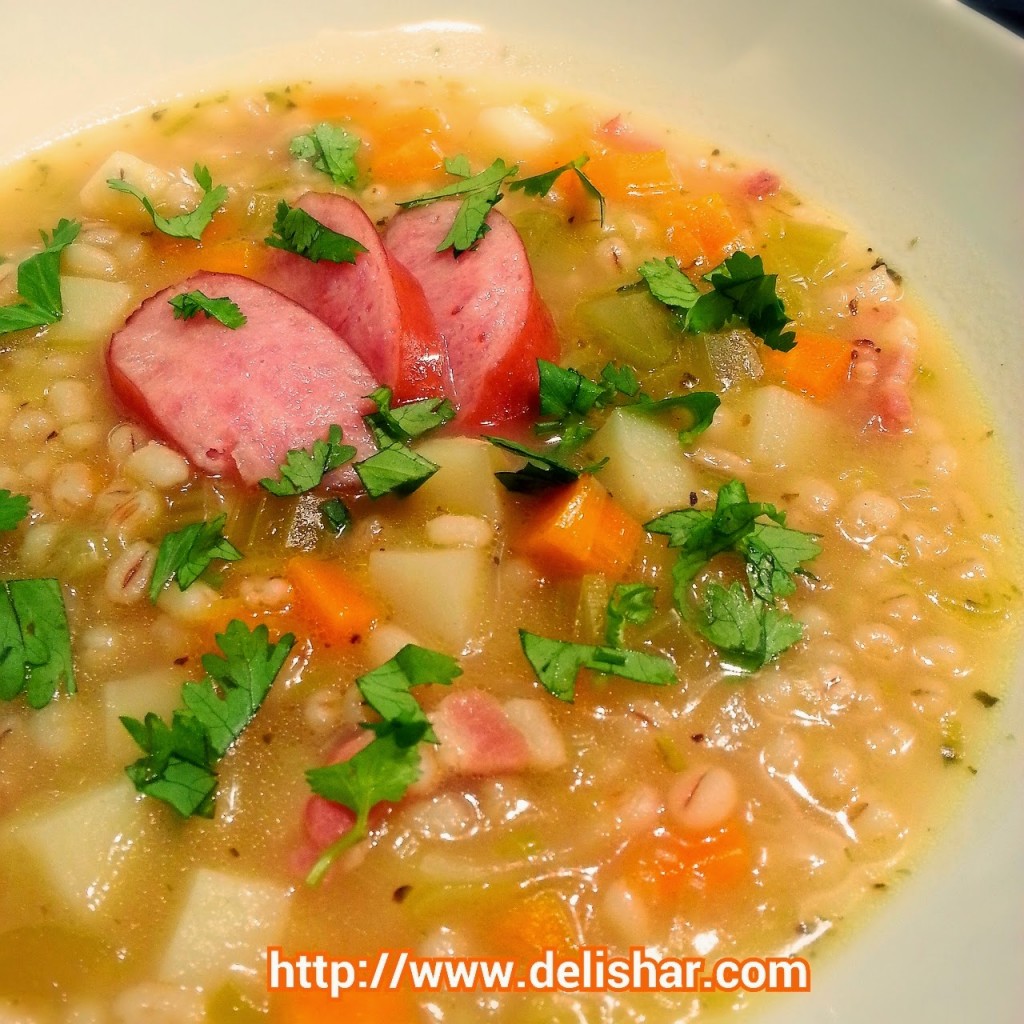 Here are some pictures taken at the WMF luncheon.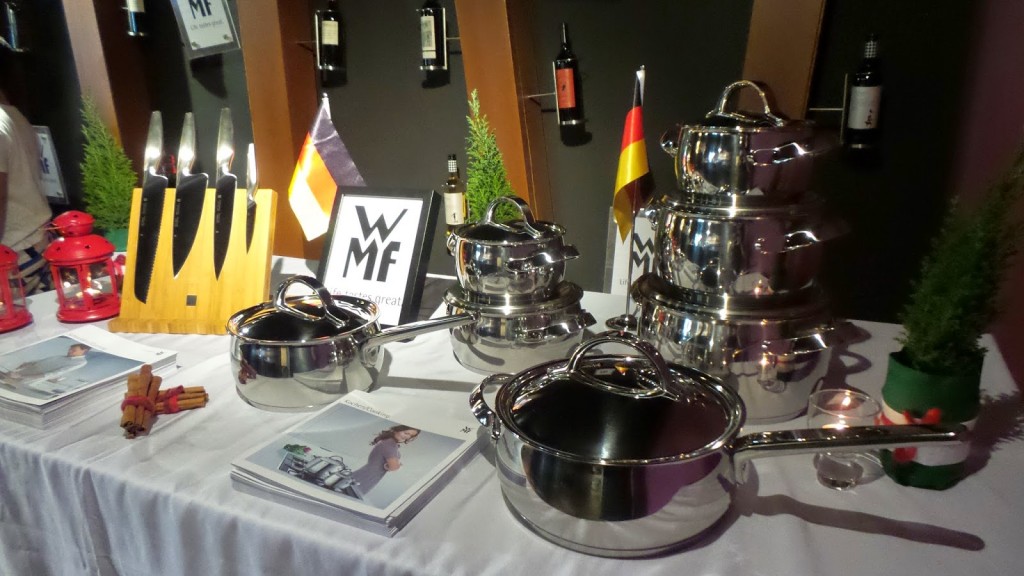 Show case of Harmony Meets Precision.
Cookware priced at $239 to $899(set)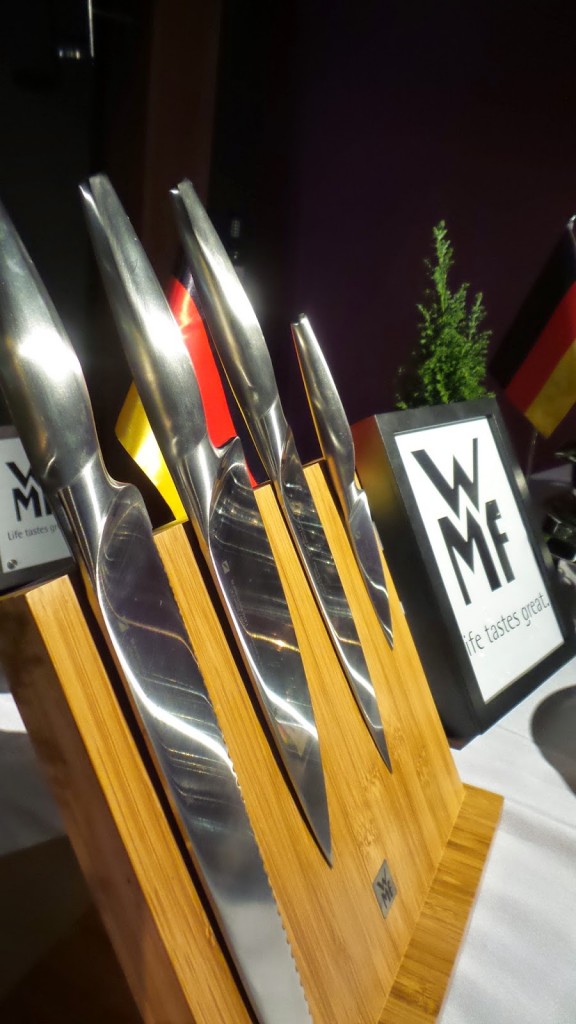 The very comfortable knives! Don't you just love the one piece finish?
Knives are priced at: $169 to $239.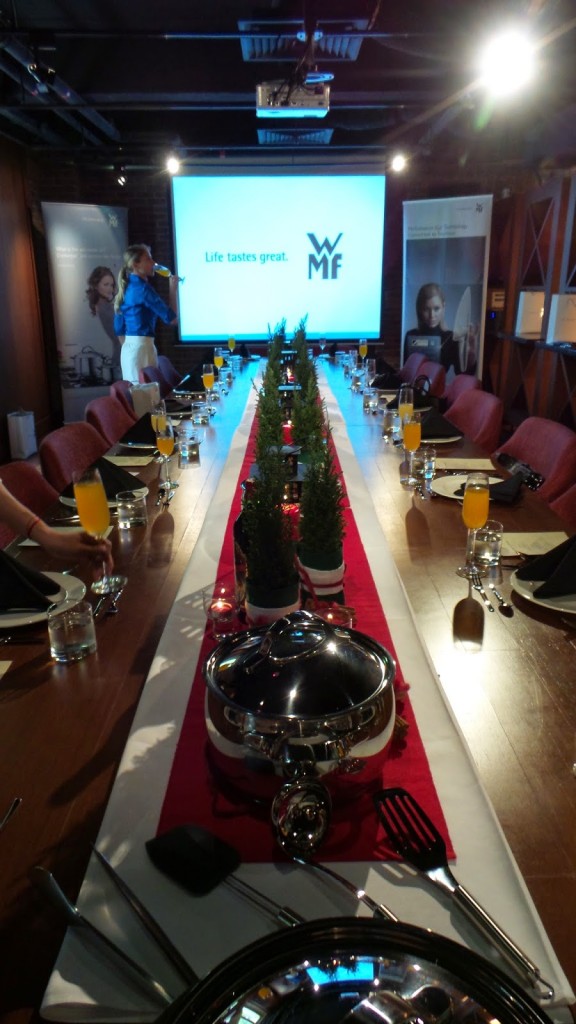 I love the Christmasy table set up!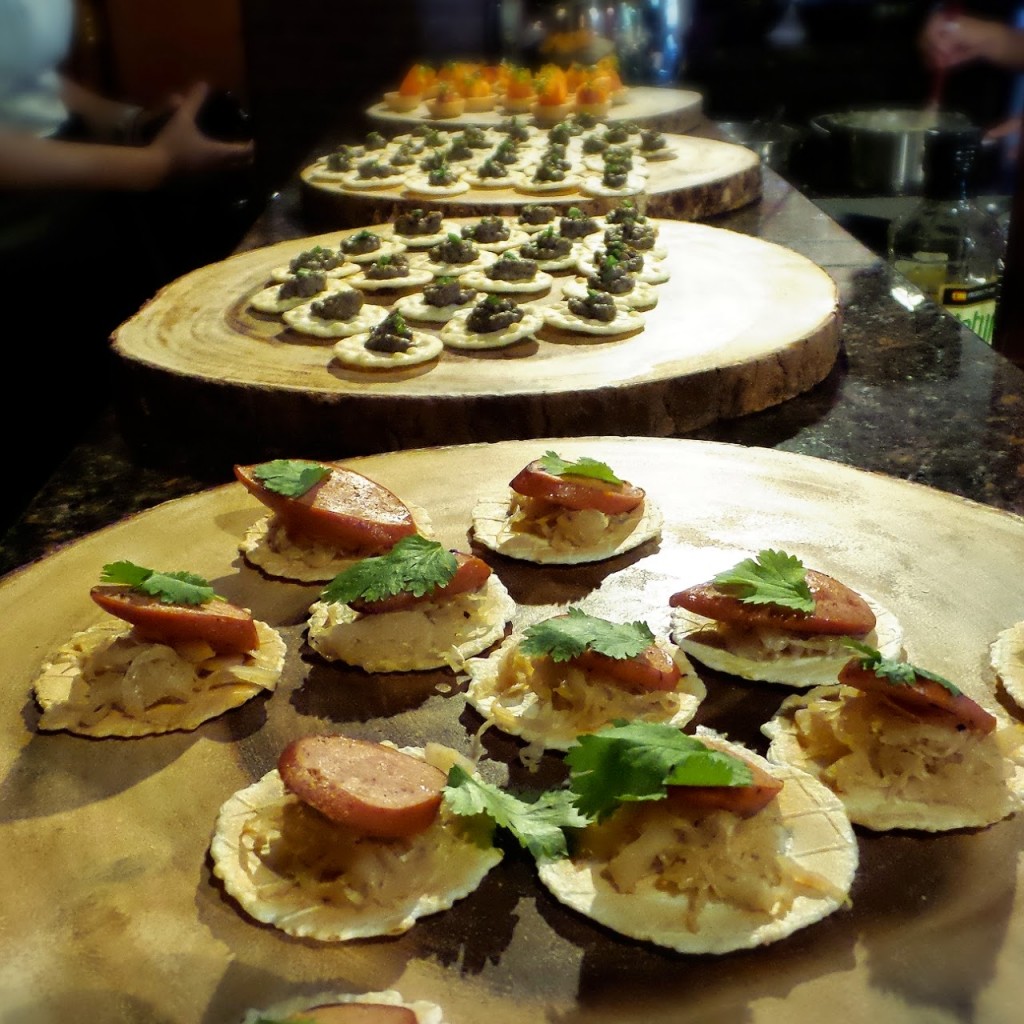 Beautiful Canapés to munch on.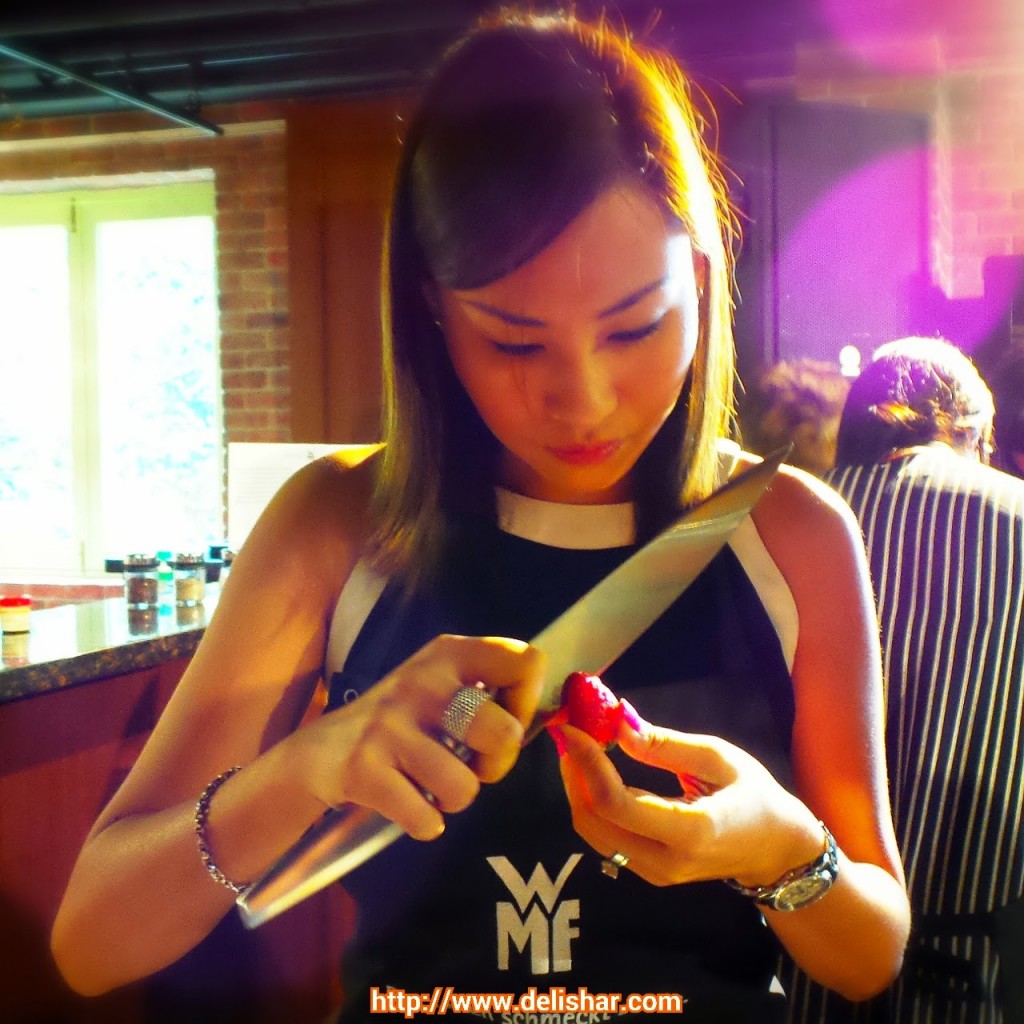 Me looking very serious while trying to carve a rose out of a strawberry.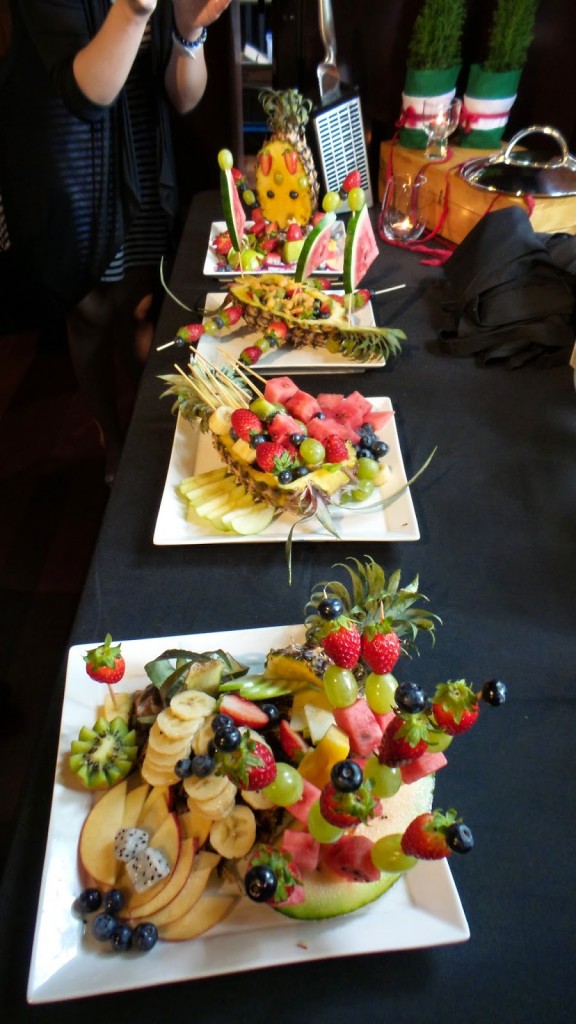 Fruit platter competition.
Which do you think was the winning platter?
The first platter on the top of the picture was the deserving winning.
Creative and very cute I'd say!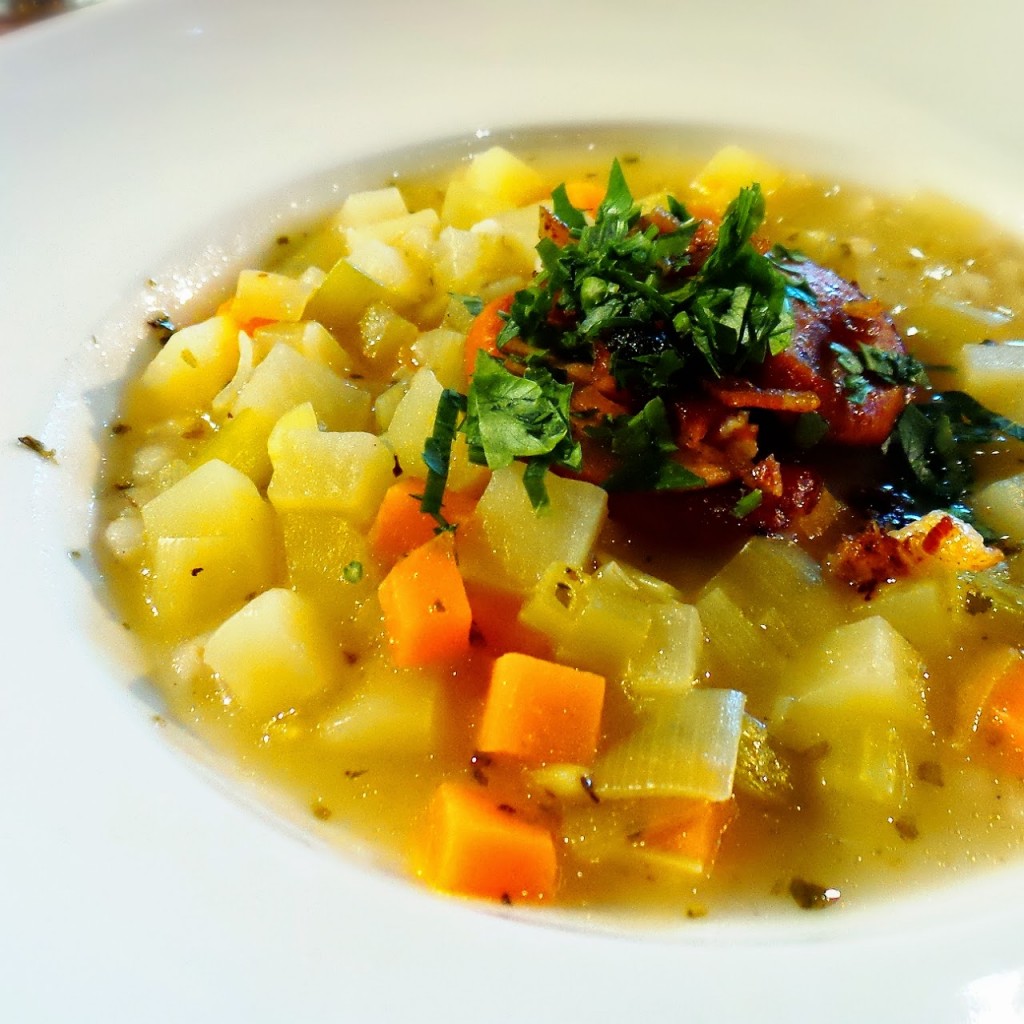 This was the Chef's Graupensuppe served that day.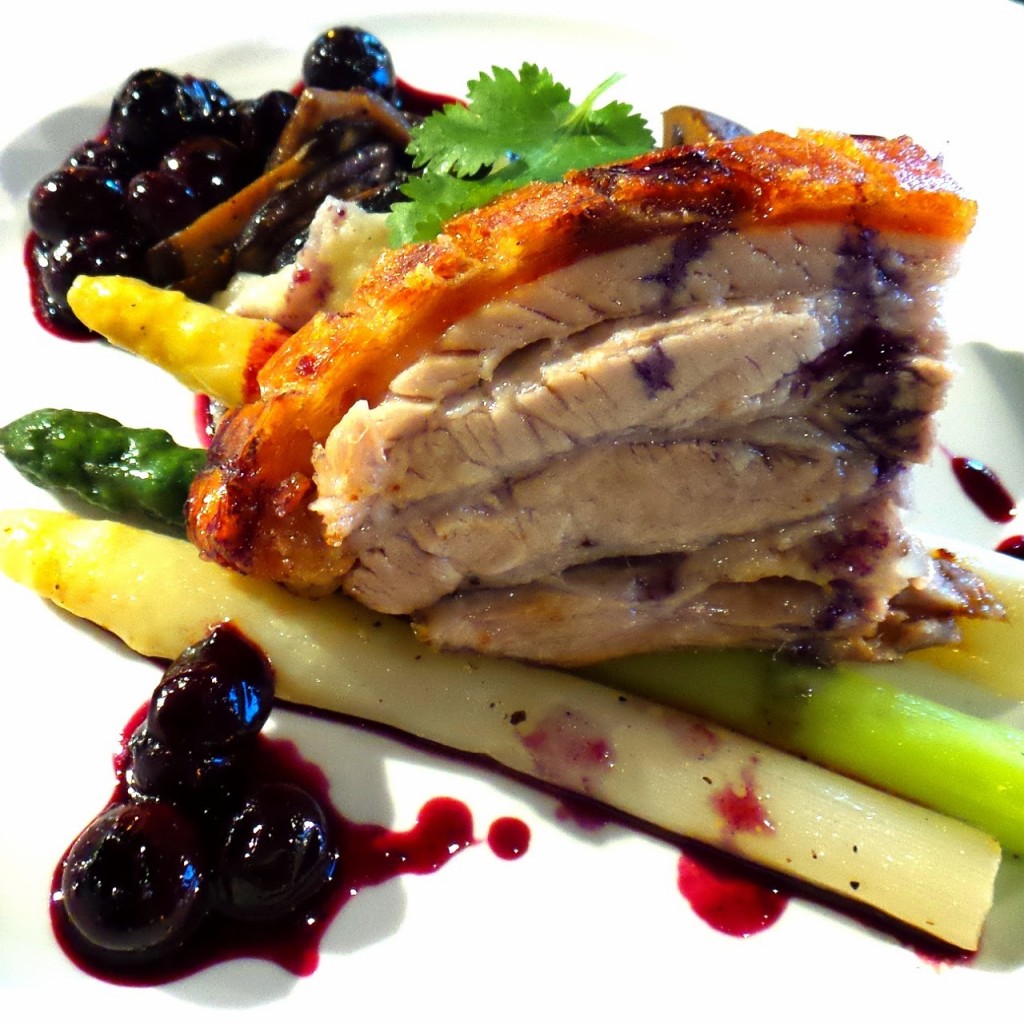 For my entrée, I had the Crispy Pork Belly.
It was amazing!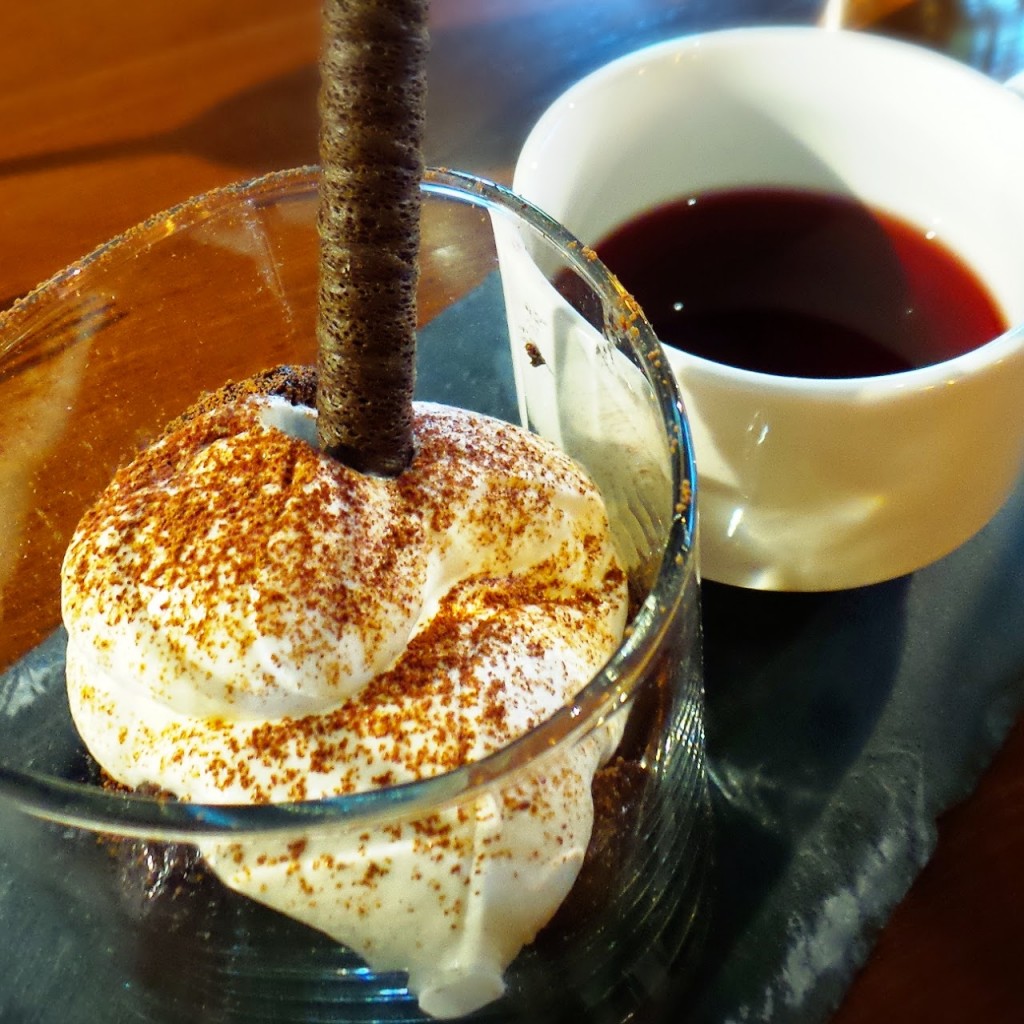 Very lovely de-constructed Black Forest Cake and Glühwein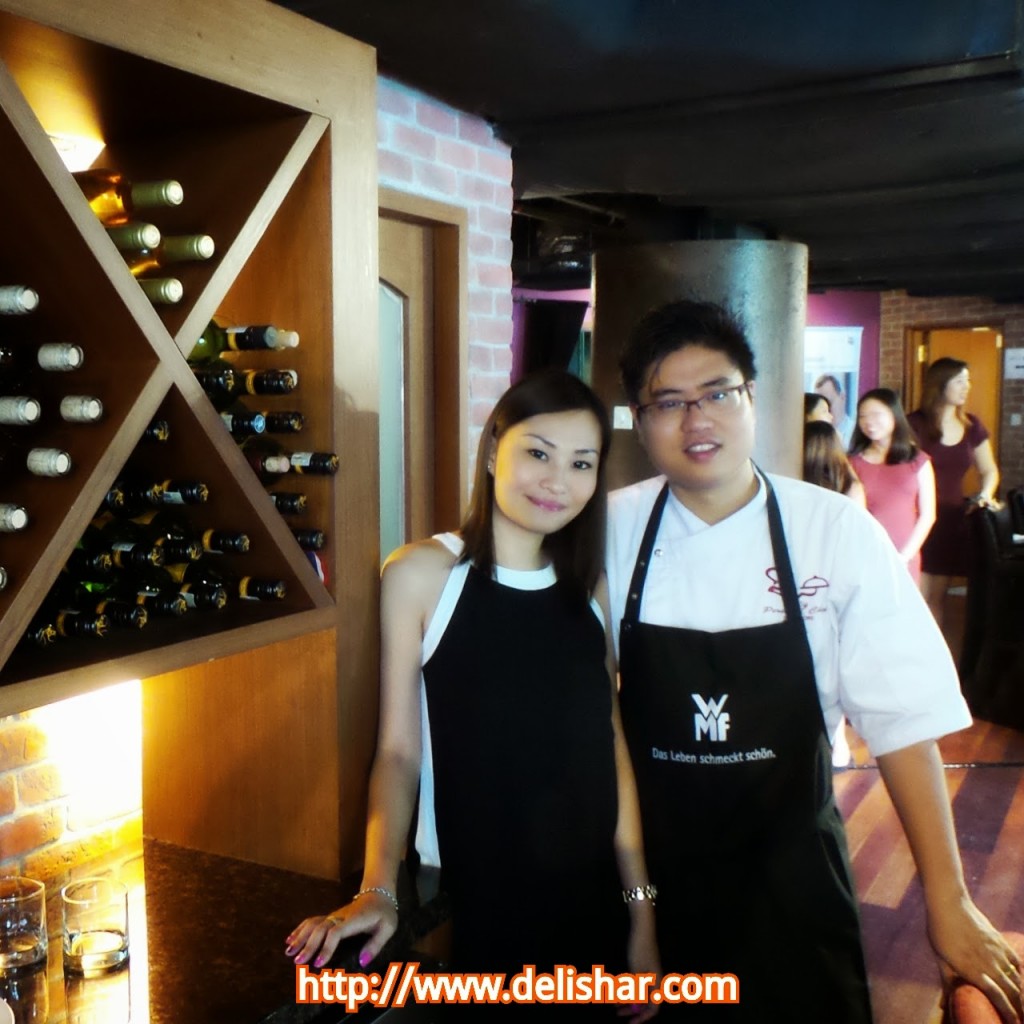 And lastly, a picture with Chef Sawarto before we bid farewell.
Thank you for the lovely luncheon!
Bon appetit!!