Christmas is coming!!!!! I am extremely excited about Christmas because it is my favourite time of the year. Everybody is in a jolly and generous mood. The kids are all behaving extra nice because Santa and his elves are watching who goes on the good list and who on the bad. But most of all, it's a time where family and friends get together and catch up over good food.
Talking about good food, how do you define good food? Food that taste good? Food that is good for you? Or both? For me, it has to be a good balance between the both. And this recipe that I'm sharing with you today is the perfect example of one that taste delicious, is much better for your body, and absolutely gorgeous to look at too! They make awesome gifts, or even X'mas tree ornaments!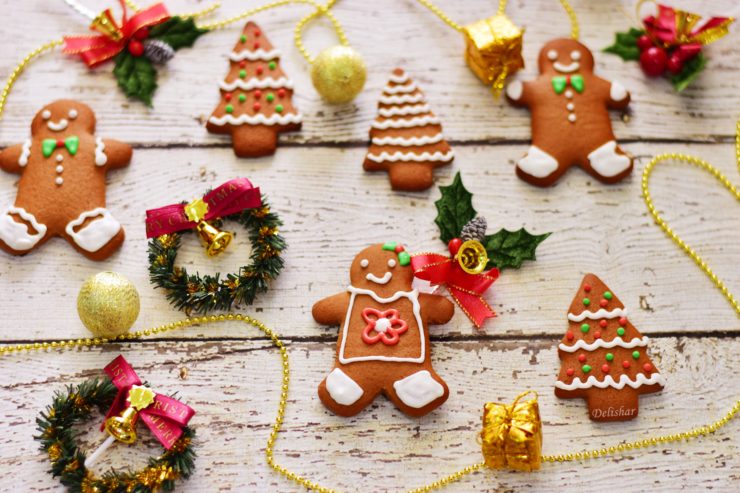 These gingerbread cookies are made out of Carob Syrup from Forever Young Pte Ltd, instead of molasses made out of refine sugar. I also added some Roasted Carob Powder to the mix for more added goodness. Honestly, I feel that the flavour profile of carob goes amazingly well with the warm gingerbread spices!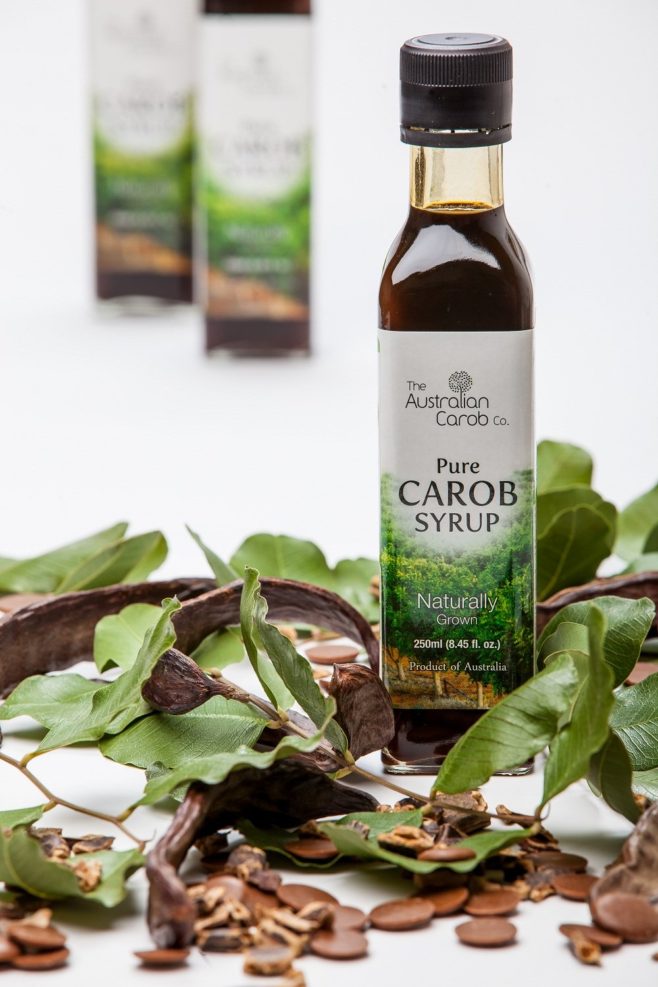 What is Carob? It is a tropical pod with sweet caramel-like edible pulp. Personally, I can only describe the taste of Carob a cross between maple syrup, sweet dates, and gula melaka. It is most often used as a substitute for cocoa, perhaps because of the similarity in colour. Most recipes can be substituted one-for-one. However, it contains 1/3 less calories as compared to standard chocolate! Plus Carob is naturally sweet so less refine sugar is needed to sweeten your bake products.
Carob is listed as one of the ultimate superfood along side acai berries, chia seeds, ginseng etc. Benefits of consuming carob includes:
Lower cholestrol
Regulated blood sugar
Weight loss
Decreased stomach problem
No caffeine
No gluten
Low amount of fat and sugar
High antioxidants
High in fiber
Curbs sugar craving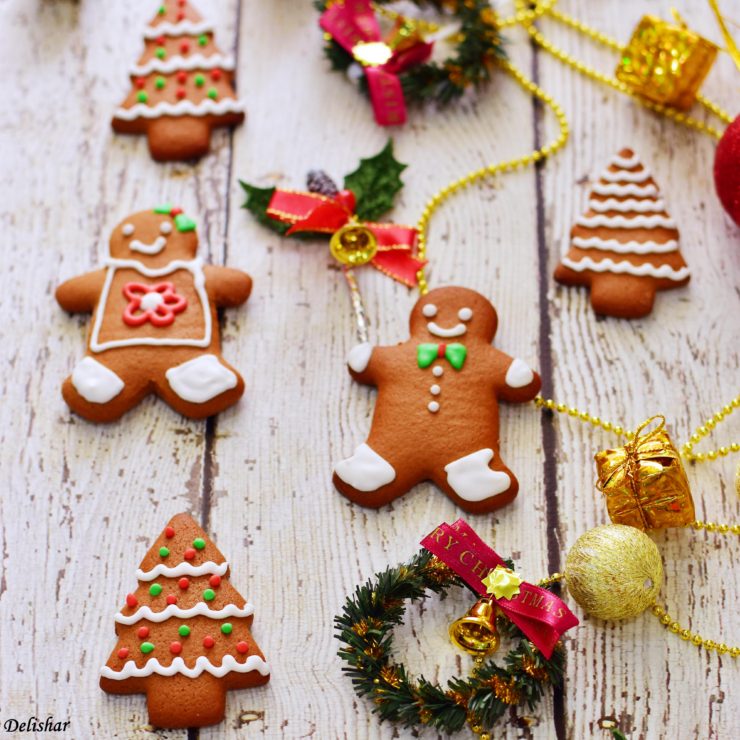 Carob is also an excellent source of vitamins such as A, B2, B3, B6, and D. Great for skin and eye development! As well as minerals such as copper, calcium (3 times as much as milk!), manganese, potassium, magnesium, zinc, iron, and selenium. Adding Carob in your diet can also help to reduce the risk of heart disease and ease stomach issues. Carob is rich in protein which helps to keep you more satiated, decreasing chances of cravings and snacking between meals.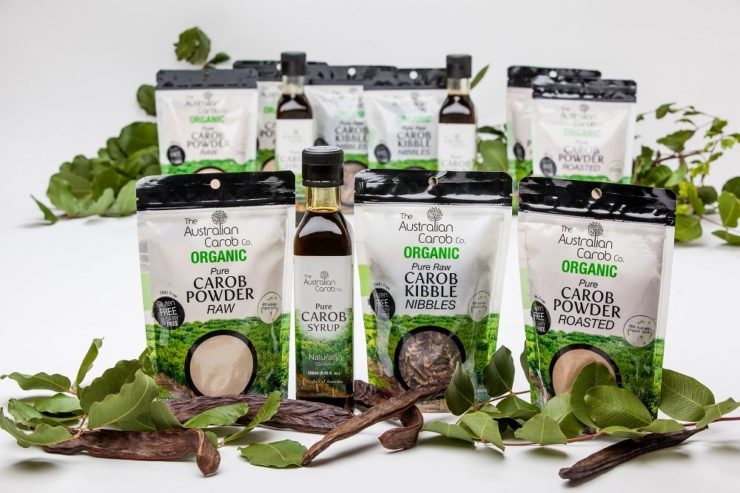 What's more, Carob is stimulant-free. So no worries about caffeine and theobromine with the little ones, or people who may be sensitive to caffeine. Because Carob is naturally sweet, it means I get to use lesser refine sugar. With all that added health benefits, I feel so much better about giving my girls these delicious healthier treats!
My girls were over-joyed when they saw me making these gingerbread cookies. The husband was equally ecstatic as well. The girls took a bite and exclaimed, "Mom, you make the best gingerbread men ever!! They are so yummy!" and the husband said, "Wow! These are really good!". Half the batch was gone in the same day. I hid the other half. lol!
Check out Forever Young Enterprise for more carob recipes like ogura cakes, smoothies if you would like to know how you can use carob products in your baking. The carob products they carry are gluten-free, nut-free, dairy-free, caffeine-free, non-GMO, and Halal certified. All their carob products have no added sweetener, and are suitable for consumption by diabetic patients because of their low glycemic index value (GI value of only 15!) and low glycemic load value (GL).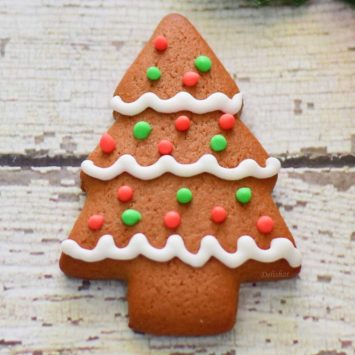 In collaboration with the good people at Forever Young Enterprise, the distributor of these amazing Australian certified organic carob products, I am hosting a giveaway of 2 sets of Carob Gingerbread Cookies Hamper. Each winner will receive full sized roasted carob powder, a bottle of carob syrup, cookie cutters, and all full sized ingredients that you'll need to create these delicious cookies!!
Visit Forever Young to find out more about Carob products, or purchase some of this amazing superfood. To take part in the giveaway, simply complete the widget below.
This giveaway ends on Monday, Nov 28, 2016 at 11:59 p.m. Singapore time (GMT+8). There will be 2 winners selected by random.org and will contacted by email. Each winner will receive 1 set only. The winner will need to respond within 48 hours. If there is no response from the winner after 48 hours, another winner will be selected. The winner will be directed to Forever Young Enterprise for collection/delivery; therefore, it is open to Singapore entrants only. This giveaway is sponsored by Forever Young Enterprise Pte Ltd.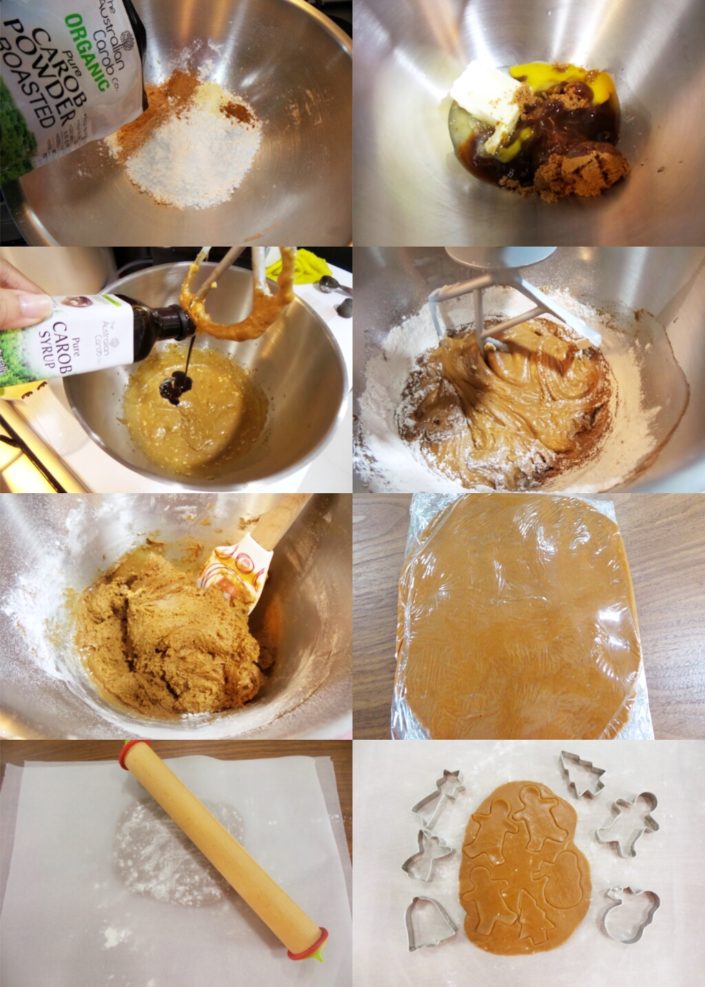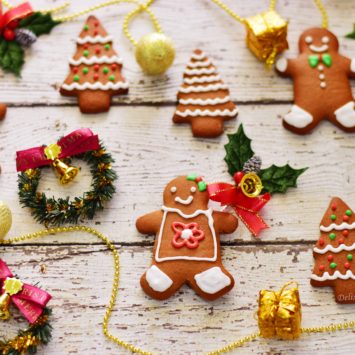 Carob Gingerbread Cookies
Yields about 45 2.5" tall cookies
Ingredients
420

g

All-purpose flour

100

g

Brown sugar

35

g

Carob powder

1

Egg

86

g

Unsalted butter

softened

½

tsp

Baking soda

1½

tsp

Baking powder

½

cup

Carob syrup

1

tbsp

Ginger powder

2

tsp

Cinnamon powder

¼

tsp

Ground cloves

¼

tsp

Salt

2

tsp

Vanilla extract

1

pack royal Icing mix

Red Man from Phoon Huat

More flour for dusting
Instructions
Sift together flour, baking powder, baking soda, cinnamon, clove, ginger, and salt into a large mixing bowl.

In your mixer, beat together butter, brown sugar, egg and vanilla extract until combined.

Pour in the carob syrup and beat for 30 seconds.

With mixer on medium low, gradually add in flour mixture.

Beat until combined, scraping down the sides to ensure everything is mixed in together.

The dough will be quite soft, but it will firm up after resting.

Divide dough into 2 and place each dough on a cling wrap.

Wrap it up, and set the dough aside for 2 hours (don't skip this!) for the flavour to develop and for the dough to firm up.

You can prepare dough the night before and place it in the fridge overnight.

Dough can also be prepared about 4 days in advance.

When ready to cut out the cookies, preheat the oven to 180°C.

Place dough between 2 sheets of baking paper.

Then roll out to ¼ inch thick using a rolling pin.

If the dough is too sticky, simply dust it with flour to make it workable for you.

Cut out gingerbread cookies, and gently remove the edges.

Transfer parchment paper with cookies on top to baking tray and bake for 7-9 minutes.

Bake longer if you like crispy gingersnap like cookies, and shorter baking time if you like softer cookies.

Continue rolling and cutting with the rest of the dough, baking one sheet at a time.

Transfer baked cookies onto a wire rack to cool completely before icing.

Prepare Royal Icing following package instructions. Tint if desired and decorate away!

Allow icing to dry completely before storing in individual baggies or air-tight containers.