The husband loves Dhal. Every time we go to an Indian restaurant he will definitely order it. I'm not a big fan though. Not that I don't like it, but it's just not something I crave or would order off the menu. I'd still enjoy it if it is on the dinner table.
Plus, lentils are really healthy. It's a great source of plant-based protein that is heart healthy, high in dietary fibre, helps lower cholesterol, and stabilizes blood sugar. That is just to name a few reasons to enjoy lentils.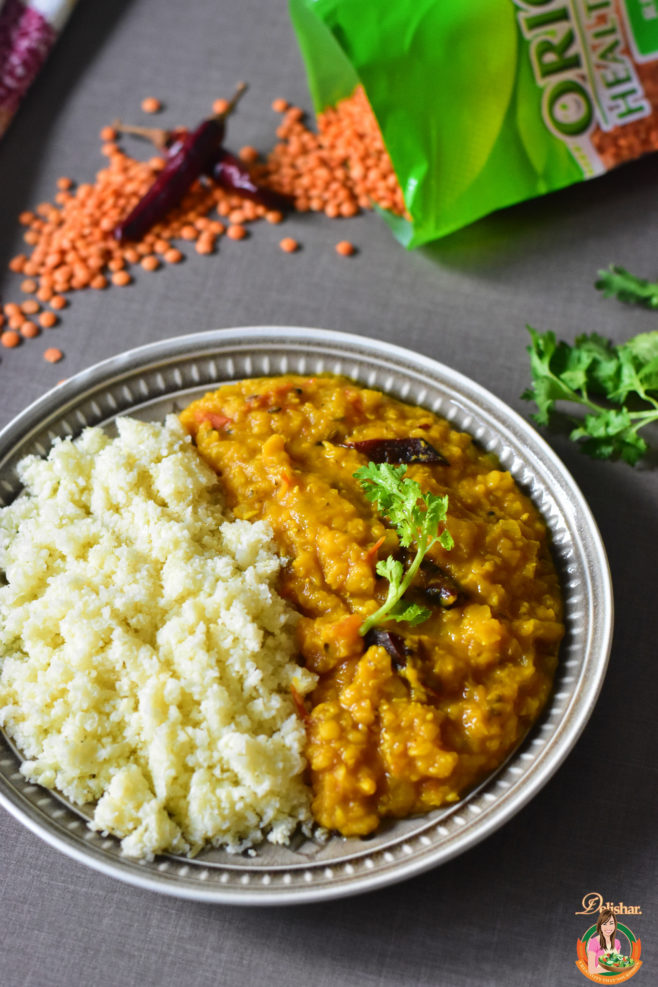 Because it is one of the husband's favourite food, I have to make it for him. I served it with cauliflower rice. It goes great with rice, and flat bread too. He was a very happy man that day. It's true what they say. The way to a man's heart is through his stomach. 🙂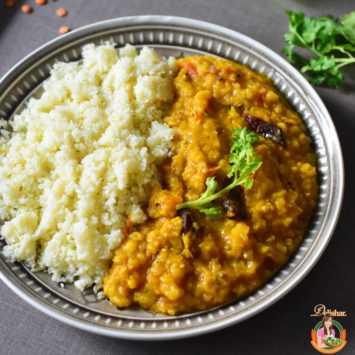 Lentil Dhal
Ingredients
1

cup

210g red lentils, rinsed

2

tsp

grated fresh ginger

2

bay leaves

1

cinnamon stick

2

tablespoons

ghee

1

large onion

finely diced

2

cloves

garlic

minced

2

tsp

turmeric powder

1

tsp

cumin powder

1/2

tsp

garam marsala

1

tsp

mustard seeds

2-3

dried chillies

roughly chopped

2

tbsp

lemon juice

1/2-1

teaspoon

salt

3

cups

tap water

Coriander leaves to garnish
Instructions
Place red lentils, ginger, bay leaves, and cinnamon in a large saucepan with 3 cups of tap water.

Season to taste with salt

Bring to the boil, reduce the heat to medium, then allow to simmer.

Stirring frequently for 12 minutes.

Pick out the bay leaves and cinnamon spices, and discard them.

Heat the ghee in a frying pan over a medium heat.

Add the onion and cook for 3-4 minutes.

Stir in the garlic, turmeric, cumin, garam marsala, mustard seeds, and chillies to cook for a minute or until fragrant.

Stir in the lemon juice.

Add the lentils to the pan and mix well.

Cook for another 3 minutes, stirring constantly.

Remove from the heat.

Serve garnished with coriander leaves.