These crispy baked crabsticks don't last a day at my home. Once it's out of the oven, everyone at home will gravitate towards the kitchen table. It is a battle trying to fend off prying hands while I try as fast as I can to sweep the crispy snacks into containers for storing. This mama has lost so many of those battles that I resorted to only making it when I'm alone in the house now. Because it's baked with the option of little to no oil being used, it's a healthy snack to have year-round. Not just an indulgence during the festive.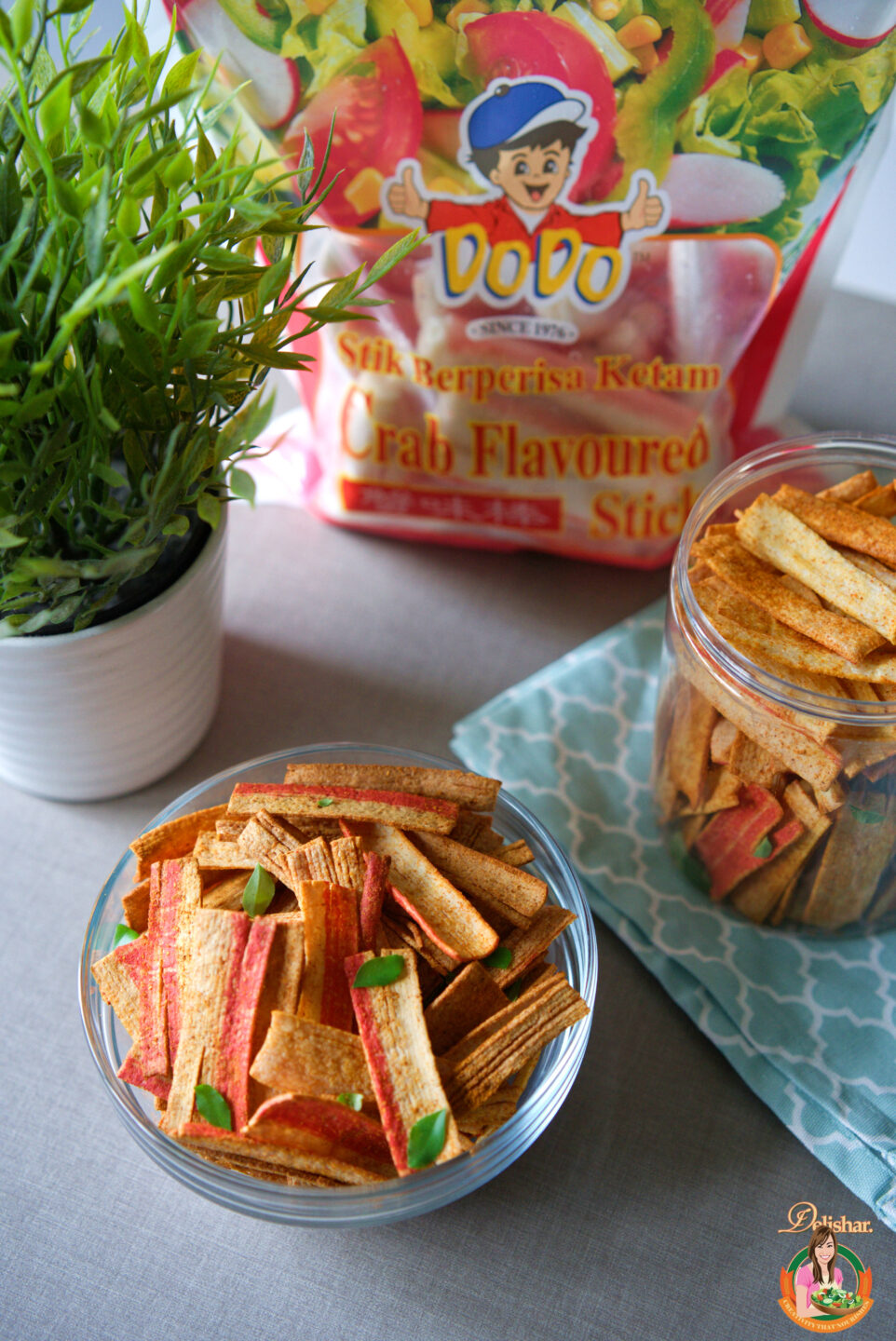 Dodo crabstick is my personal favourite when it comes to making this delicious snack. It is a trusted brand with products made in Singapore and Halal certification. I appreciate how Dodo considers its consumers when developing its products. Dodo's crabsticks come in 3 different packagings, each of them caters to different users.

The 800g pack is for frying and baking as it is less tightly wound together, easier to tear which makes this the choice for making this particular snack. The 250g is multi-purpose for mass consumer's market, it can be found chilled or frozen. The 1kg pack is for soups and hotpots it's more packed together so it will not break up and scatter in the soup after continuous boiling.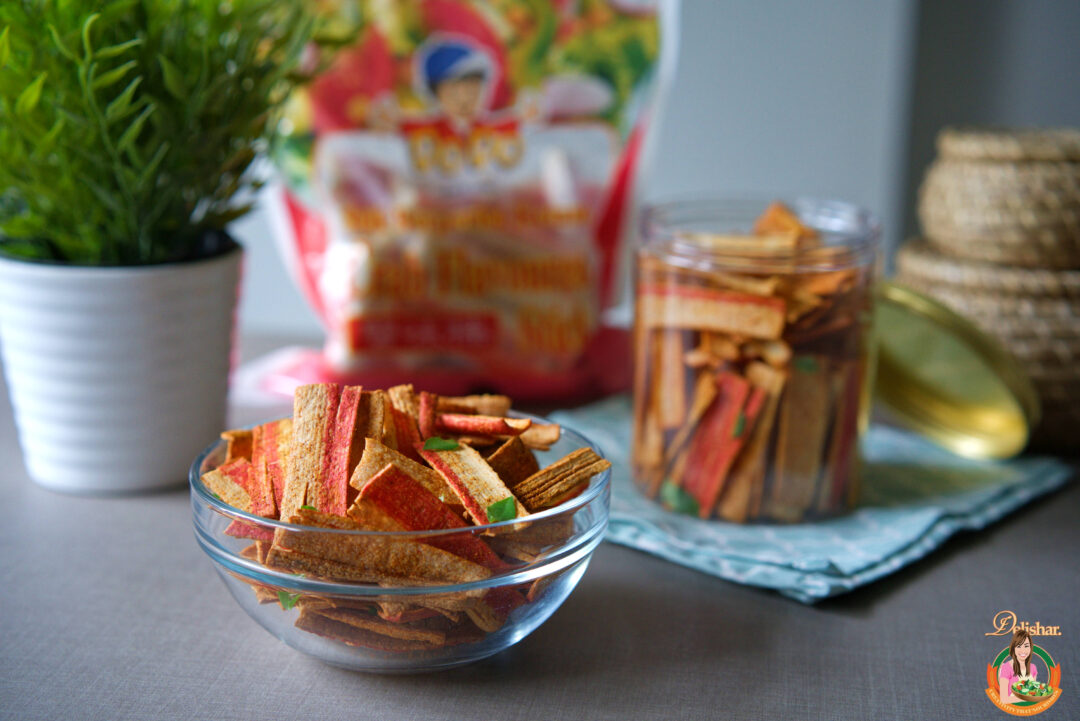 My girls brought a little container to snack on during their music lessons only to come back with pre-orders. Their music teachers are asking if I'm selling them as they'd like to order. What a compliment! I took the chance to teach my girls how to make this recipe as a thank you gift for their teachers. It's so simple that now I have a little production kitchen going on.
By the way, the curry powder helps to coat the crabstick so it doesn't stick to the pan. If my kids can handle the spice, it means it's not spicy at all. You can also switch it up with paprika, turmeric, or other spices. If you are omitting it altogether, please use a non-stick pan or line with parchment paper, 'sticking' the paper down with some oil. This will prevent the crabstick from sticking to the pan.
Crispy Baked Crabsticks
Ingredients
250

g

Dodo Crab Stick

Thawed

1

tsp

Curry powder

Oil to grease pan
Instructions
Preheat oven 160*C fan-forced

Unroll crab sticks and tear into 1-2 cm pieces

Place strips of crabstick in a bowl

Sprinkle curry powder over and toss to coat

Pour a small amount of oil on baking tray

Use paper towel to grease pan to avoid sticking

Lay crab stick flat on the pan

Bake for 20 minutes until crispy

Cool completely before storing in air-tight container
Notes
250g – Serves 2-3 as a snack
800g and 1kg available for large batch baking