We completed out Whole 30 program! Woot woot! *dance around the room like one crazy woman*. Thanks for following me through the whole journey. It was an uphill climb but one that is worth the while. And to those who are inspired to do so, and those who are already planning, good on you! I'm sure you'll benefit from the program. Either way, it's an accomplishment when you complete the 30 days!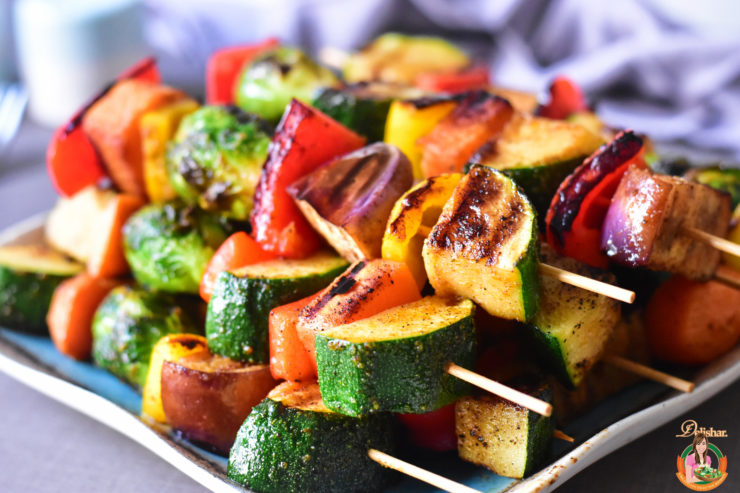 I'll be writing a post to reflect on our Whole 30 experience, as well as share some resources. I'll compile a list of where to shop for compliant produce. Don't worry, I'll continue to share compliant recipes that I've made during the program. I realised that I do not have any breakfast recipes as well. Mornings are a mad rush for all of us. I have about 20 minutes to get breakfast ready, 5 minutes to eat, then another 15 minutes to get the girls ready for school. I'm thinking of recreating, we'll see. I'm sure it'll be helpful for those who want to go on the program.
In my next post, I'll share a before and after picture of myself. Day 1 vs Day 30. Don't expect big changes though. haha! My intention for going on this program was not about losing weight, but to try to see if it will get rid of my daily hives, and lessen the severity of my morning sinus. Which it did! I read somewhere that more than 90% of the people that went on the program lost weight as well. And we happen to be one of those 90%.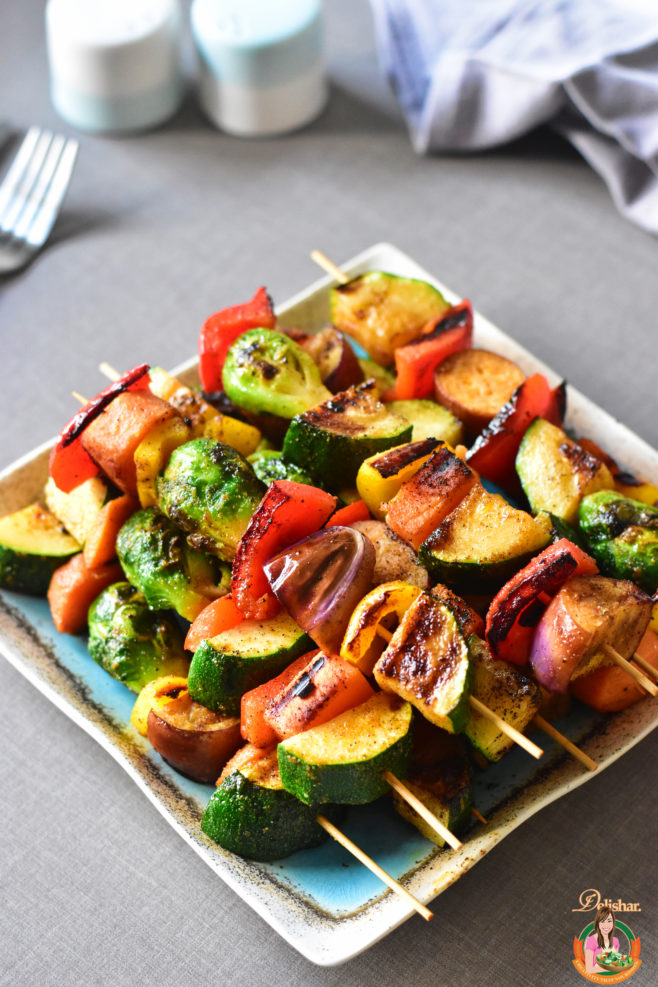 I was quite surprised that I did, because of my hypothyroidism, it has been really tough for me to shed the pounds. I started off at 55.8kg and bmi of 20.2, which is also my heaviest. And ended day 30 at 53kg and bmi of 19.2. The husband started at 78kg, and ended at 72kg. He lost 6kg in 30 days! Not bad at all, and we ate well to lose. Both of us pretty much lost a lot of our butt. lol!
This vegetable skewer recipe is one that I'm super excited to share with you. Because it is so simple to put together, taste great, and looks amazing! Great way to eat the colours of the rainbow! It'll make a great pot luck dish as well. Skewer on some chicken thighs or sausages for protein. Enough of my yakking, I'll leave you with what my husband said about his insight of Whole 30, "I found out that sugar is what puts the junk in the trunks."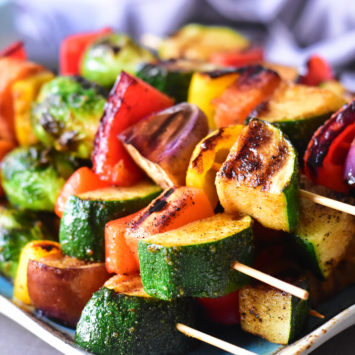 Grilled Vegetable Skewers
Serves 4-6
Ingredients
1

large zucchini

sliced into one inch rounds and quartered

1

egg plant

cut into similar size of zucchini

1

large sweet potato

peeled and cut into 1 inch cubes

1/2

red pepper

cut into 1 inch cubes

1/2

yellow pepper

cut into 1 inch cubes

8-10

brussel sprouts
Seasoning
1/3

cup

olive oil

1

tbsp

smoked paprika

3/4

tsp

garlic salt

1

tsp

onion powder

1

tsp

cumin powder

black pepper to taste
Skewers
Enough bamboo skewers

soaked in water for 5-10 minutes.
Instructions
Bring a pot of water to boil.

Parboil sweet potatoes and brussel sprouts for about 3 minutes, then drain.

Mix all the ingredients for seasoning in a bowl.

Skewer the vegetables on the bamboo skewers.

Brush on seasoning onto one side of the vegetable skewers.

Heat grill pan on medium high, and lightly grease it with olive oil.

Grill vegetables seasoned side down for 4-6 minutes.

Brush on seasoning on the other side of the vegetable skewers.

When ready, flip and grill the other side for another 4-6 minutes.

Serve warm.