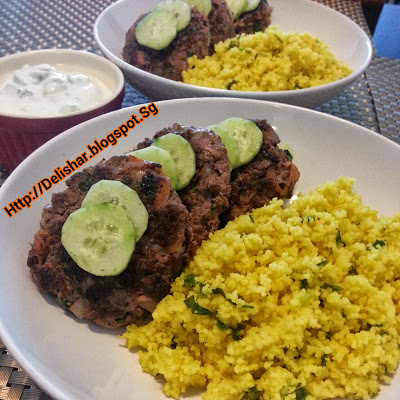 Another great alternative to a busy week night dinner! This dish was served with Turmeric Lemon Couscous. Everything done in 30 mins!
Ingredients (Serves 2-3)
3 tbsp diced cucumbers, seeded*
1 tbsp chopped spring onions*
1 tsp sugar*
Salt and pepper to taste*
Zest of a lime*
Juice of 1/2 lime*
3/4 cup greek yogurt*
1-2 tbsp water*
Patties
300g minced beef
1/4 yellow onion, finely chopped
2 cloves garlic, minced
1/2 tsp cinnamon
1/2 tsp cumin
1/2 tsp garam masala
1/2 tsp salt
1/4 tsp black pepper
1/2 tbsp paprika
2 tbsp EVOO, divided
1/4 cup shredded carrot
1/4 cup chopped parsley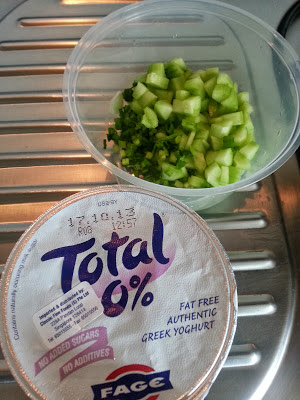 Mix all the ingredients marked *(except water) together and season with salt and pepper.
You stir in water until desired consistency, greek yogurt can be thick.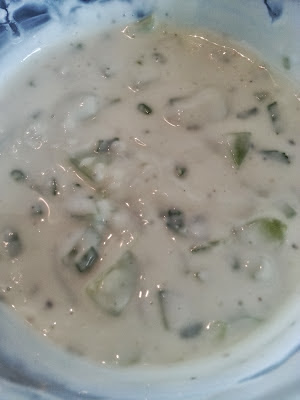 I like mine at this consistency, which was about 2 tbsp water.
Set aside until ready to use.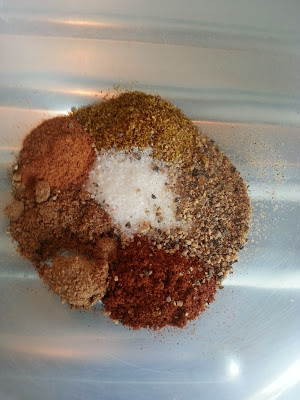 Blend all the spices needed for the beef patties.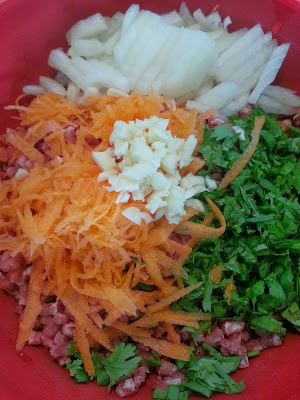 Mix in all the ingredients + 1 tbsp EVOO.
Separate into 6 portions.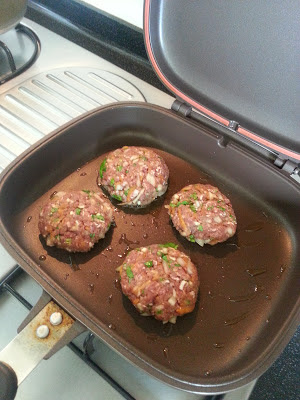 Heat pan with EVOO on med high heat.
Brown the patties.
(HCP locked 2-3 mins)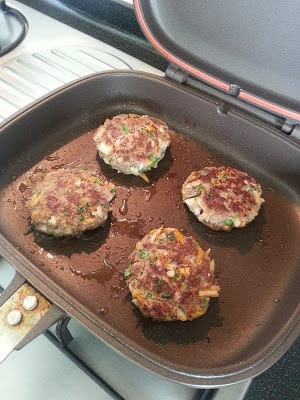 Flip and brown the other side.
(HCP 2-3 mins locked)
Making sure that the patties are cooked.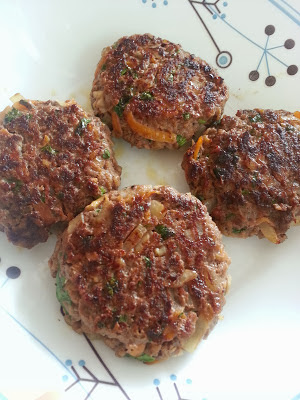 Set aside until ready to plate.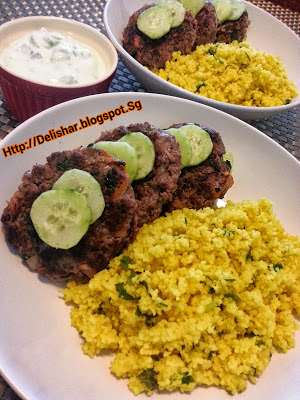 Serve with sauce and Turmeric Lemon Couscous.
Bon appetit!!