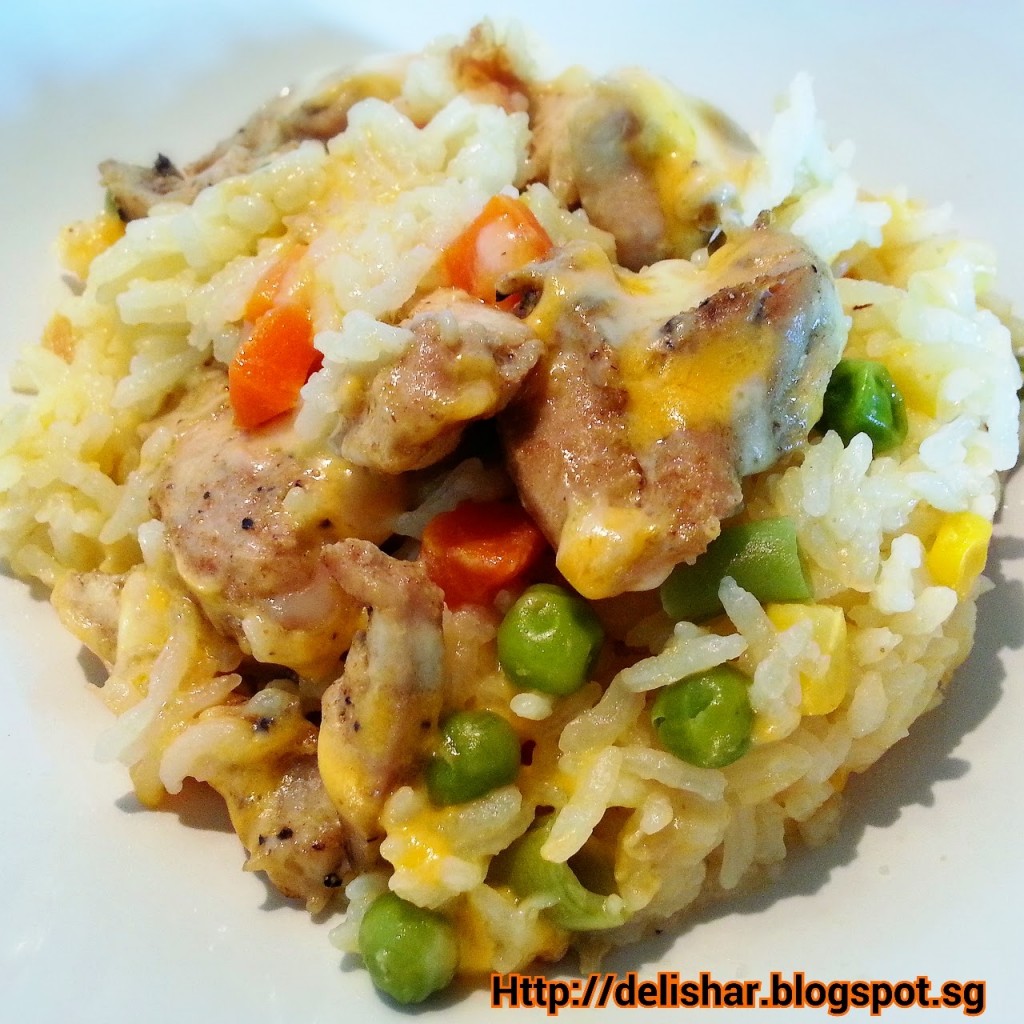 Don't you just love one pot meals?! Initially, I had the intention to make a bake rice casserole for the family but as the day went, my energy depleted as well. It was one of those rainy, and lazy/busy Sunday where I have no energy to cook but still wanted to whip up something quick and easy with minimal washing and effort for the hubs and kids. My trusty rice cooker was really the one who did most of the work. I also wanted to test what it would be like to add cheese in my rice cooker. Of course it did not brown, but it sure did melted nicely and coated the creamy rice with its yumminess!
Ingredients (Serves 3-4)
2 rice cooker cups uncooked rice *
2 small chicken breast, cut into chunks
2 tsp concentrated chicken stock, divided
1/2 cup frozen mixed veg
1 can low fat campbell cream of chicken soup
salt & black pepper to taste
1 1/2 rice cup water
3/4 cup chedder & mozzarella cheese mix
*Note: Rice cooker measuring cup is about 3/4 of a regular measuring cup.
Marinate chicken in 1 tsp concentrated chicken stock, and black pepper.
Wash rice, and drain.
Add condensed cream of chicken soup into rice, 1 tsp chicken concentrate, and add 1 cup of water. Add salt if you like it to be a little saltier.
Stir to break up the cream of chicken soup and to coat rice with mixture evenly.
Top up enough water to the '2 cup' mark on your rice cooker.
Add frozen veg and give it a good stir again.
Then top with chicken chunks.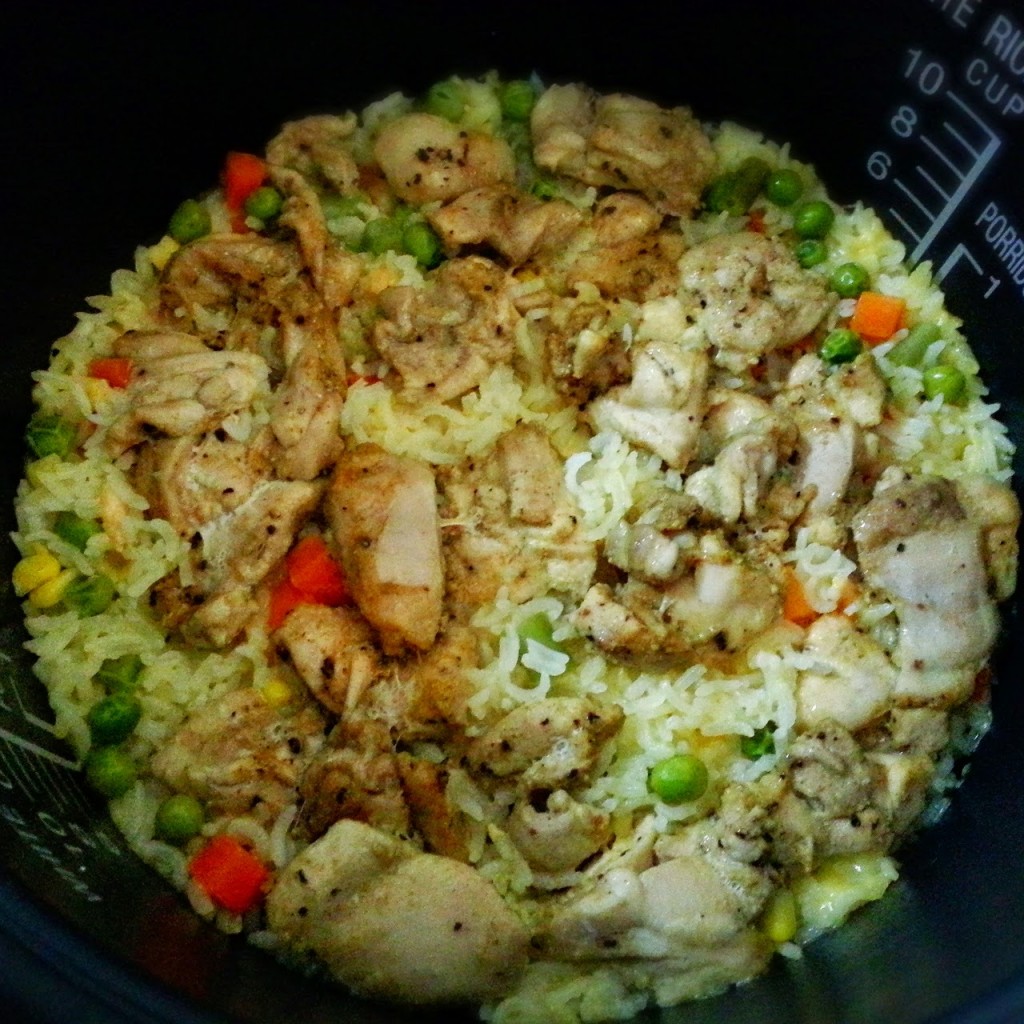 Let it cook as per normal.
When it is done, let it rest for 5 mins before opening the cover.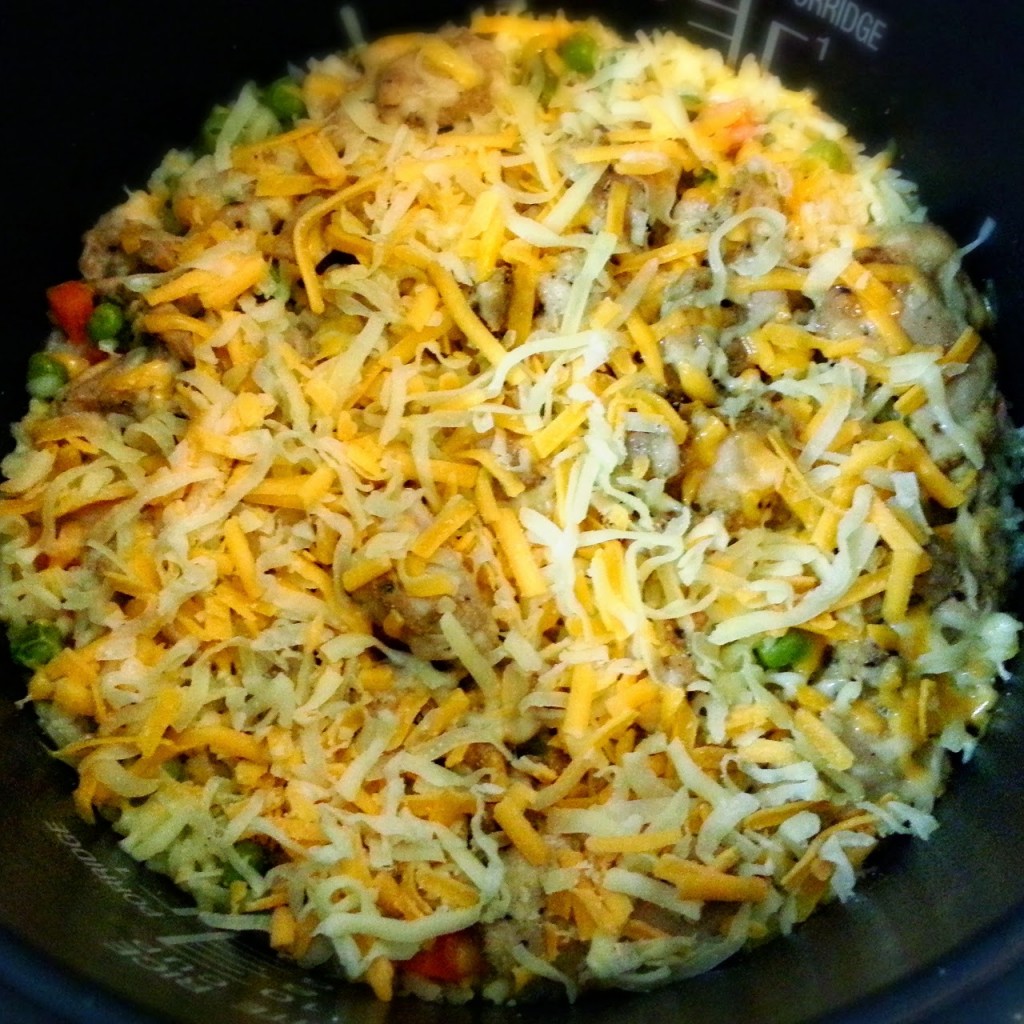 Sprinkle cheese on top and close the lid.
Let it sit for 10 mins.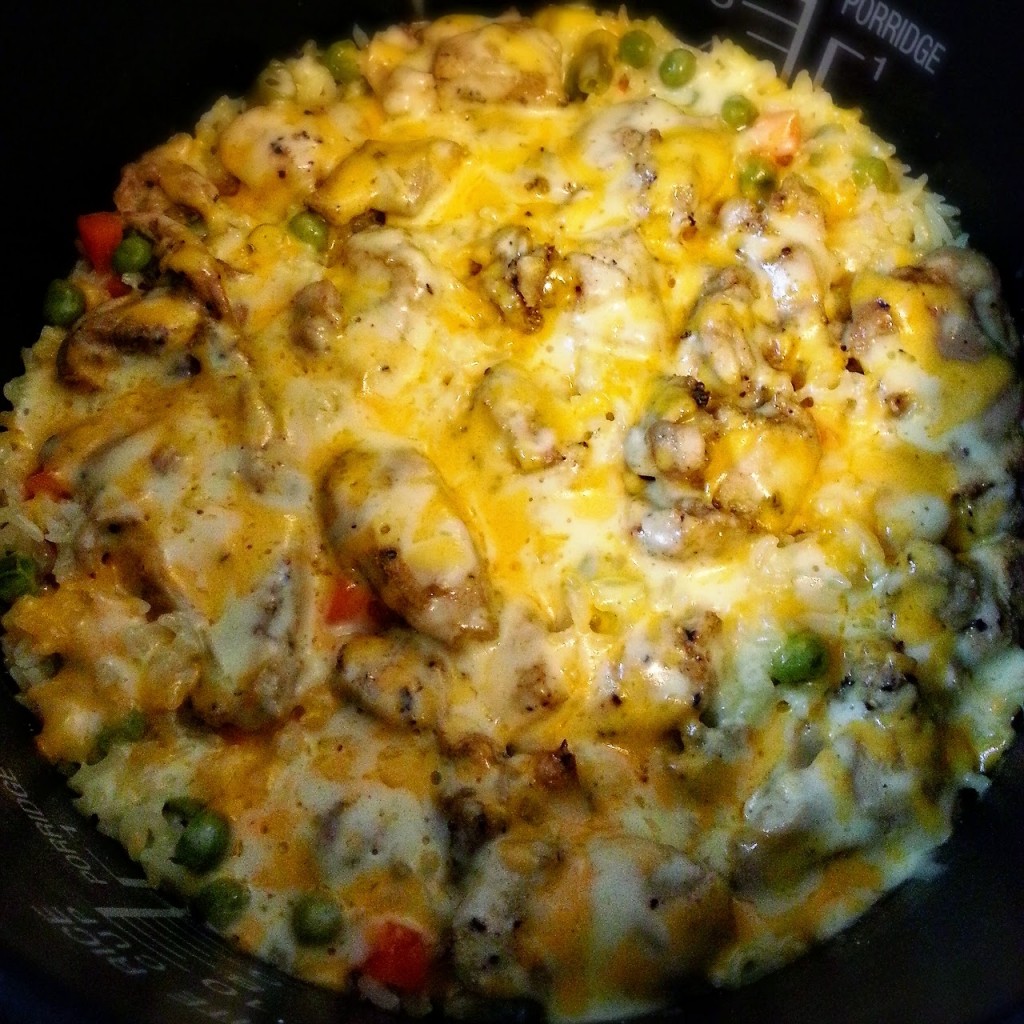 Fluff up everything before serving.
Bon appetit!!