A dear friend of mine told me she had Tom Yum Hor Fun at one of the local Thai restaurant. My little light bulb lit up! Why have I not thought of making it before?! It is a pretty straight forward recipe.
Warning: Do not be fooled by the 'harmless' looking gravy. If you are not into spicy tom yum, I suggest you reduce the amount of chilli padi used or try the original Hor Fun Recipe instead.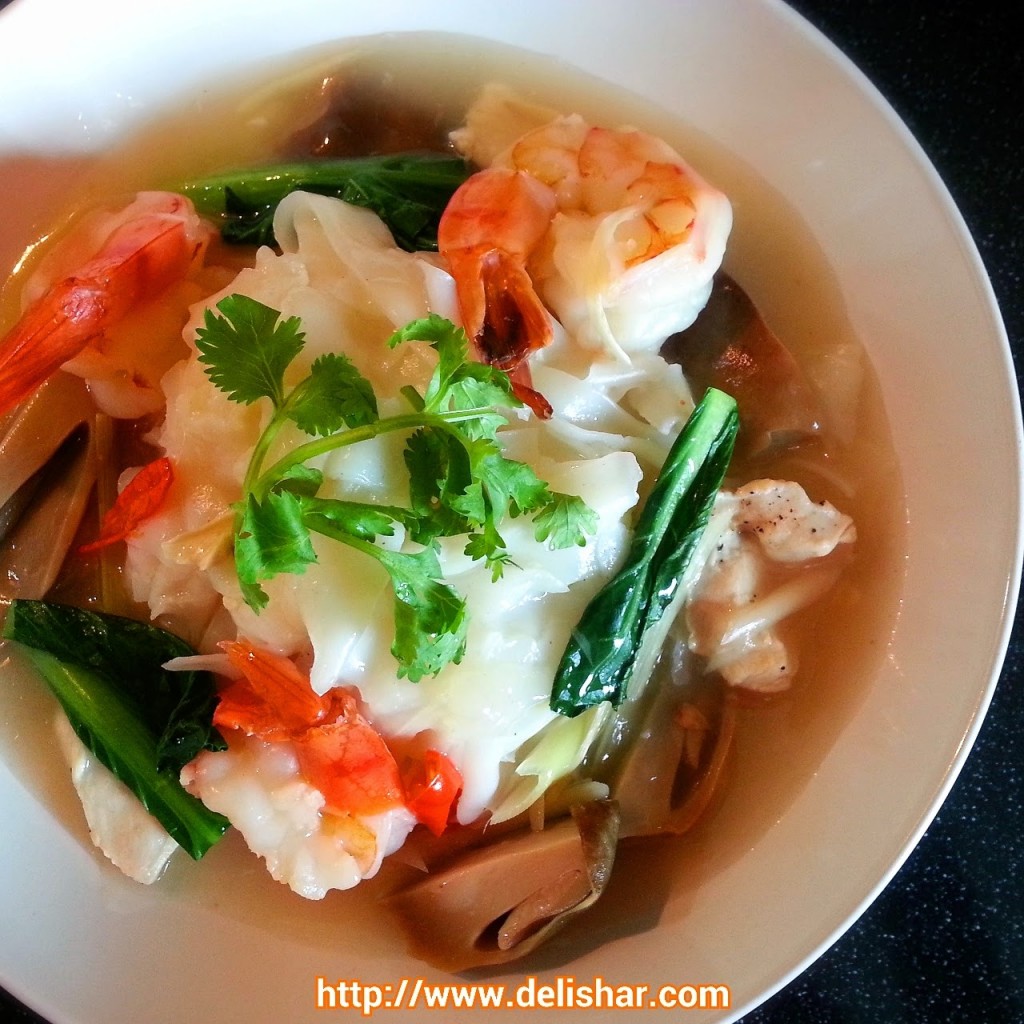 Whenever the husband thank me after his meal, or gives me a big sloppy kiss on my cheek after he return the plates to the kitchen, it meant that he had a really good & satisfying meal. Even I couldn't get enough of the sauce! The intense sour and spicy broth made into this velvety smooth gravy that glides down your throat but leaves a punch of spice lingering in your mouth. Shiokness! An instant relief for my very bothersome sinus! LOL!