I admit… I actually do like the taste of shark's fin soup, although I really do not care about having the actual fins in my soup. In fact, I've stopped consuming shark's fin soup years ago. Each time it was served at a wedding or dinner celebration, I'd politely say no, thanks.
Since CNY is just around the corner, I thought it'd be a great time to share with you this shark's fin-free soup. I used Shark Fin Melon to substitute the actual fins. Definitely much cheaper, more nutritious, kinder to the sharks and the eco-system.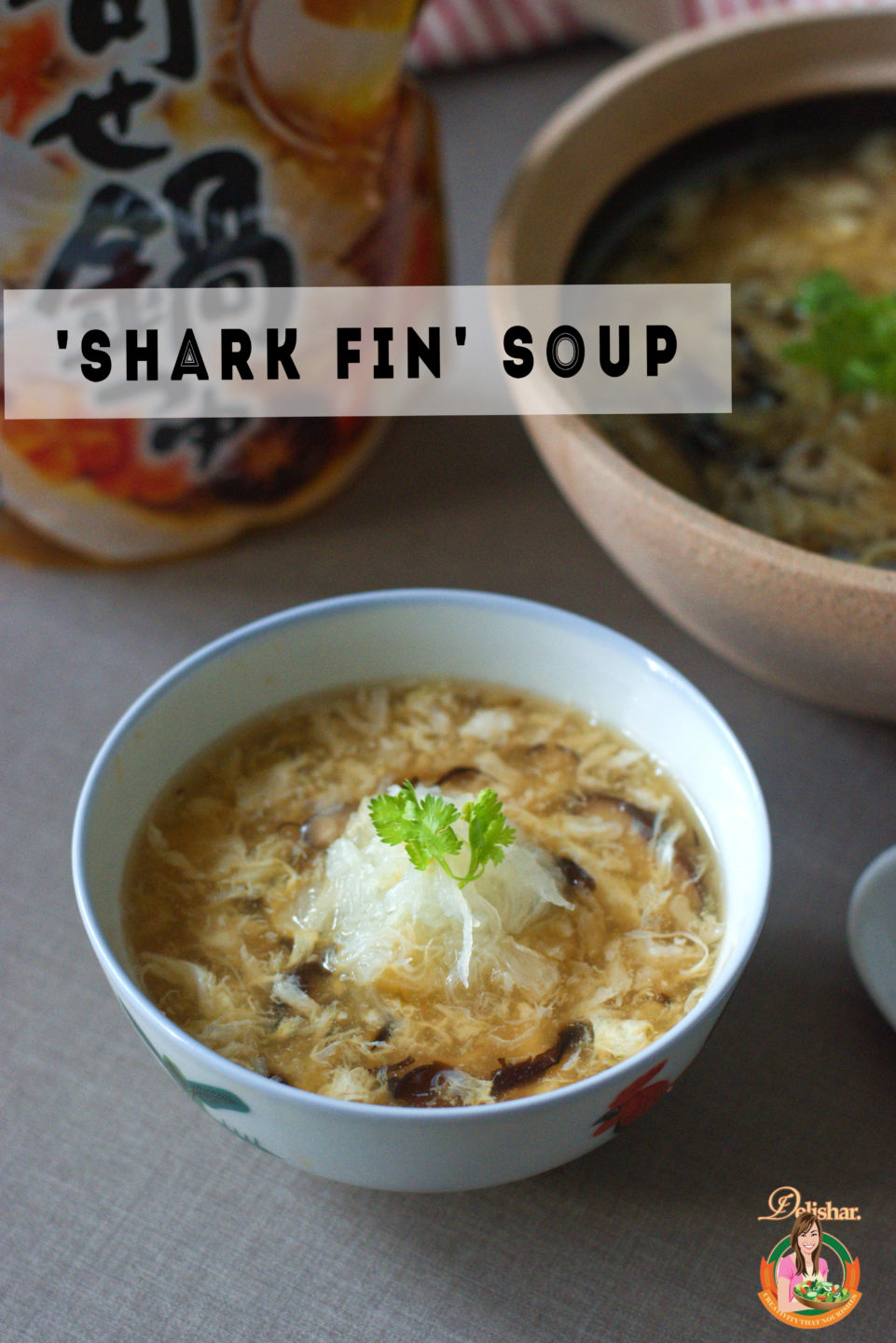 This recipe is super simple and speedy to put together. I used Mizkan's Yosenabe ready to use soup base to help me with this recipe. Yosenabe soup base is a light soup base with a combination of four stocks – bonito fish, kelp, scallop and chicken. It goes extremely well with seafood as it brings out the natural sweetness of the crab in this recipe.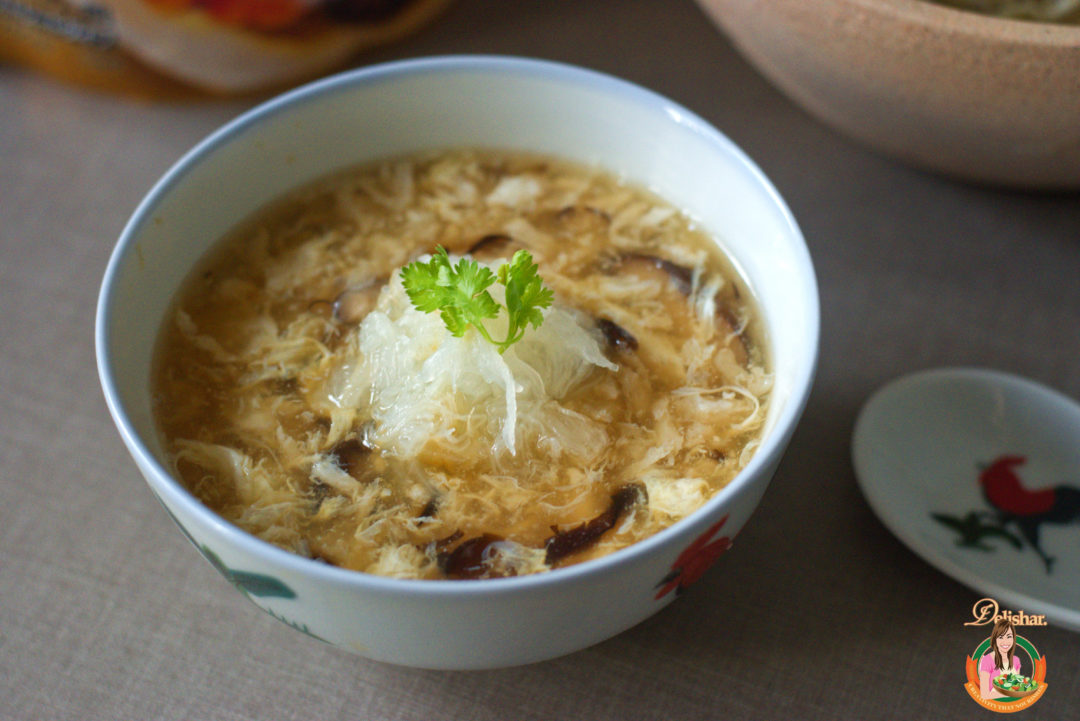 Mizkan's products can be found at major supermarkets. Here are some other ways you can use Mizkan's products: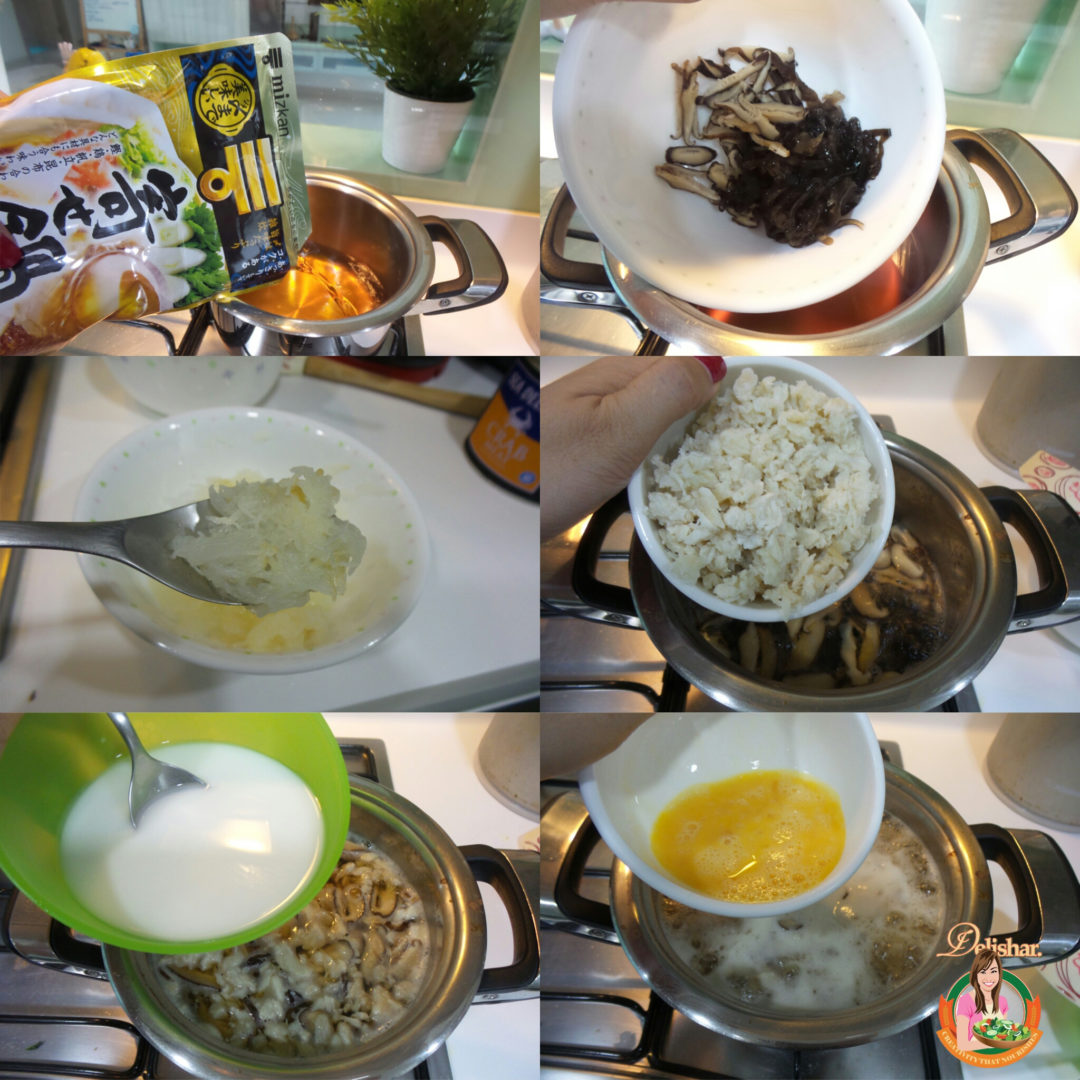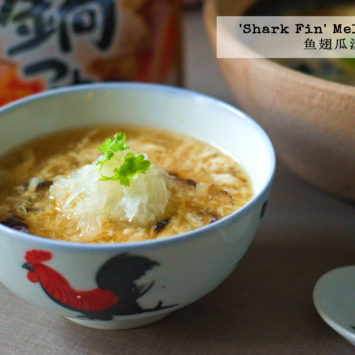 'Shark Fin' Melon Soup
No sharks are hurt in the making of this soup, all thanks to shark fin melons as the substitute.
Ingredients
1

pack

Mizkan's Yoso Nabe soup base

1/2

Shark Fin Melon

Skinned and cubed

250

g

canned crab lump meat

4

pcs

dried chinese mushrooms

rehydrated & thinly sliced

2

pcs

dried wood ear fungus

rehydrated & thinly sliced

1

egg

lightly beated

3

tbsp

cornflour

mixed with 3 tbsp water
To Serve
Black vinegar

White Pepper

Fresh coriander leaves
Instructions
Skin the sharkfin melon and boil in lightly salted water for 15 minutes. Until it's soft and shredding.

Drain and allow to cool, shred the melon with a fork. I discarded the base of the melon that doesn't shred.

Bring soup base to a boil.

Add mushrooms and wood ear fungus. Then bring back to a boil.

Add crab lump meat and bring to boil.

Then drizzle in corn starch slurry while stirring to thicken the soup.

Stream in the beaten egg while gently stirring soup.

Bring back to boil & remove from heat.

Divide soup into serving bowls and divide the shredded shark fin melon to each bowl.

Garnish with fresh coriander leaves. Serve with black vinegar & white pepper.