There's always bananas at home, and it's not always that we consume all of it before it goes overly ripe. The husband and my girls seem to think that bananas with a little spots on it isn't as appealing. Thank goodness for banana bake recipes, that I get to use my spotted bananas. I always have to remind the husband and my helper not to throw away the spotty bananas, as there have been a couple of times I got disappointed only to find out that my bananas that I've been saving for baking was thrown away because it was 'too ripe'.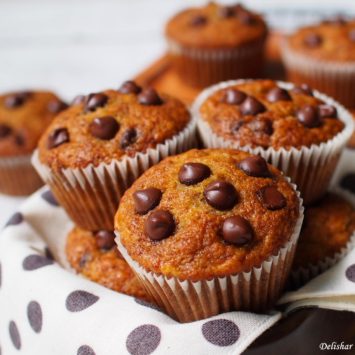 I've made a lot of banana related recipes for the family and shared it on my blog. Some of my favourite includes Guilt-free Banana Ice-cream, Spongy Honey Banana Cake, and Banana Walnut Yogurt Cake. But this recipe tops the list! Deep banana flavour, caramel notes from the brown sugar, little bits of bittersweet chocolate chips to compliment, and the muffin… the moist moist muffin with tender crumbs! It'll bring you to a muffin high! lol!
You can also make this recipe healthier by substituting 50% of the flour with wholewheat flour. That means, 96g of wholewheat flour + 96g of plain flour, instead of all plain flour. Use unsweetened applesauce in place of butter to reduce the overall calories, and do use dark chocolate instead of milk chocolate. 🙂
Don't forget to take part in the $100 Tangs Gift Card Giveaway!! Click on this link to go to the giveaway page.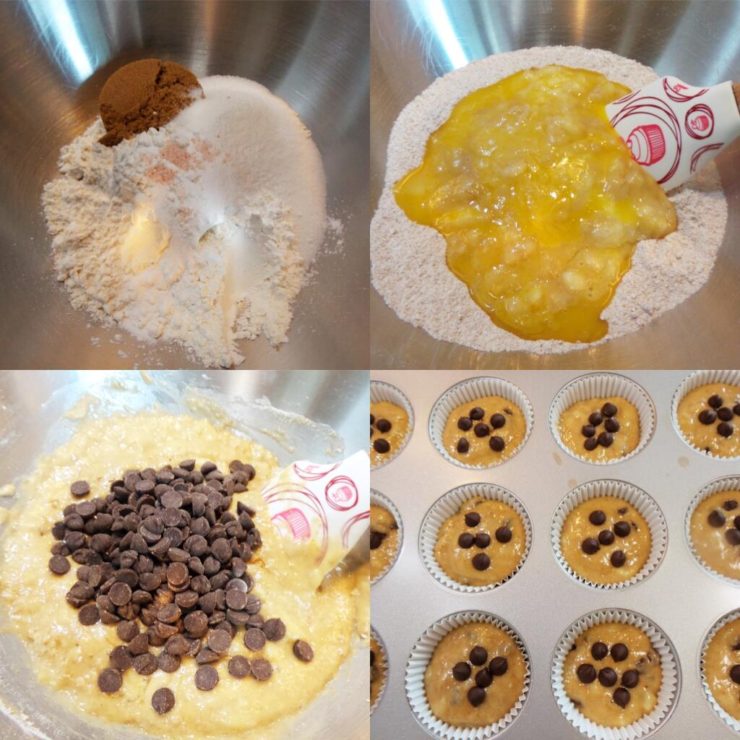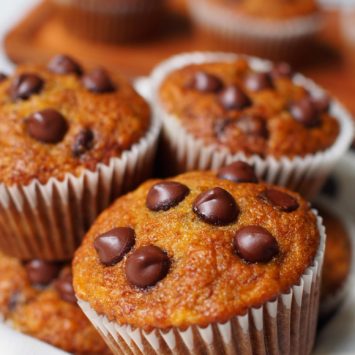 Best Banana Chocolate Muffins
Ingredients
3

large ripe bananas

mashed

1

&1/2 cup

192g plain flour

1/3

cup

67g castor sugar

1/3

cup

67g brown sugar

2

tsp

baking power

1/4

tsp

salt

1

tsp

vanilla extract

1/3

cup

75g melted butter

1

large egg

1

cup

175g chocolate chips
Instructions
Preheat oven to 200C.

Line your muffin tray.

Whisk together salt, sugar, flour, and baking powder.

Add melted butter, egg, vanilla extract, and mashed bananas into flour mixture.

Mix until almost combined.

Add chocolate chips and fold about 4-5 times.

Your batter should still be lumpy, do not over-mix or you'll get tough muffins.

Divide batter into muffin liners.

Bake 13-17 minutes. (Mine took about 15 minutes)

Allow to cool in pan for 5 minutes before transferring to wire rack to cool completely.
Notes
To reduce calories, you can substitute butter with unsweetened applesauce.
Adapted from recipe.com