I am not kidding when I said I'm a Milo addict. I take my Milo very seriously… I've always wondered what it would be like to have a molten lava cake made out of Milo instead of chocolates… Instead of waiting for someone else to do it or sell it… I decided to make it myself, with fingers crossed that the recipe i wrote out on my recycled paper will pan out well. And it did! The husband loved it too! I'm so proud of myself. LOL! I may revisit this recipe and alter the technique a little as the cake part of the lava cake is a little dense. I like my lava cake to be lighter/fluffier if it makes sense. Nonetheless, this recipe is a must try for Milo lovers or if you are already as bored as I am with the regular chocolate version.
This recipe is easy, it took me less than 10 mins to whip it up and another 9 to bake.
Ingredients (Serves 2)
1/3 cup Milo
2 tbsp sugar
3 tbsp all-purpose flour
3 tbsp butter, and a little more to butter the ramekins
1 egg
1 tbsp hot water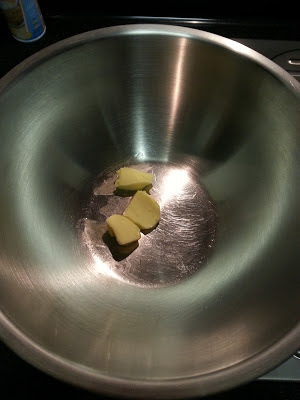 Preheat oven to 200*C.
Butter your ramekins generously.
In a double boiler, melt your butter.
Double boiler simply means putting a heatproof bowl on top of simmering water.
Here my aluminium mixing bowl is sitting resting on my saucepan, and the saucepan is filled halfway with water simmering away on my stovetop.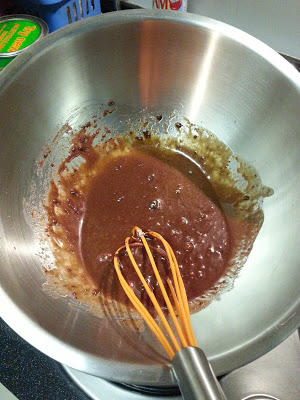 Dissolve Milo in 1 tbsp hot water as much as u can… It may be lumpy but it's ok
Pour into the butter mixture and mix well, breaking any lumps.
Remove from heat, stir in sugar and pinch of salt until smooth.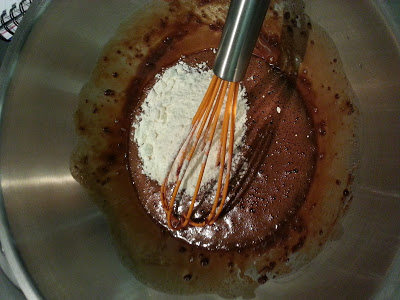 Beat in 1 egg and mix till well blended.
Add in 3 tbsp of flour and mix well.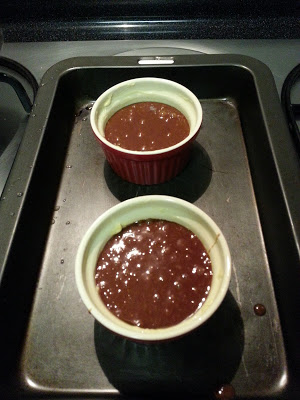 Pour into ramekins till 3/4 full
Tip: Do not spend tons of money on expensive ramekins. You can get them from Daiso at $2 each. Or if you have a muffin tray, use that.
Bake for 8-10 mins, until the side of the cake is set, the middle is soft but not wobbly.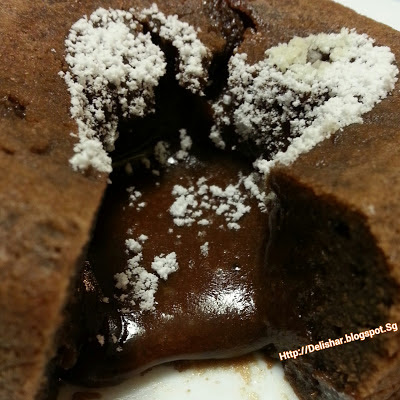 Let it cool for about 5 mins, run a paring knife or butter knife along the side of the cake.
Invert cake on a serving plate, it should come out easily.
Dust with icing sugar, garnish with raspberry or strawberry.
Serve, and enjoy!
Bon appetit!!