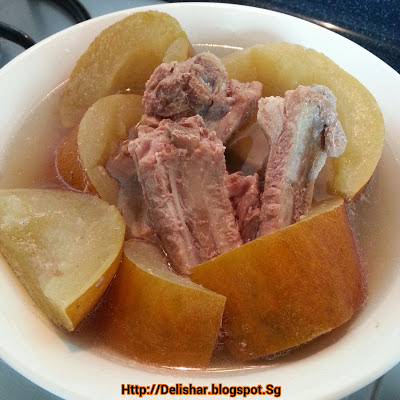 I was so busy baking today that I wanted something that I can cook using a slow cooker. My elder daughter (2+ y/o) has been asking me to make her some soup, and this is perfect. My husband enjoys old cucumber soup too. Did you know that Old Cucumber has anti-aging properties, is high in iron, fibre, calcium, and rich in vitamin A, B6, and C?
I admit that I do not make it with the more traditional herbs involved, I like to spice things up a little. The ribs falls off the bone, and the cucumber melts in your mouth. Can't ask for more since the slow cooker is the one that does most of the job!
Ingredients (Serves 3-4)
1 rack baby back ribs, membrane removed and cut into individual rib (Small chicken if you do not eat pork)
1 tbsp whole white pepper, placed into tea/herb pouch
1 med yellow onion, paper and root removed
1 Maggie chicken stock cube
1 med old cucumber
Enough water to cover everything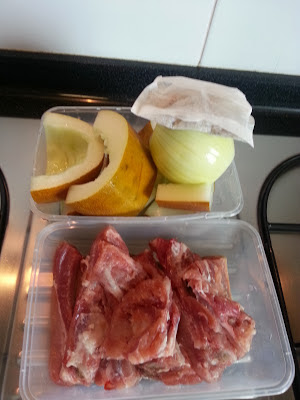 Prepare your ingredients.
Clean the old cucumber and remove seeds.
Cut into 1.5 each pieces.
Put everything into a slow-cooker and add enough water to cover ingredients.
Cook on low for 5 hours or high for 2.5 hours.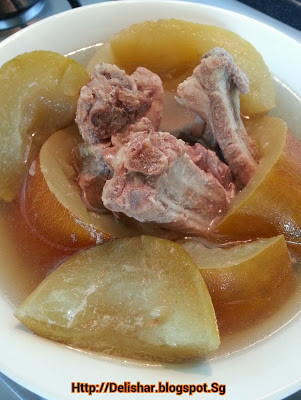 Serve with white rice.
Bon appetit!!