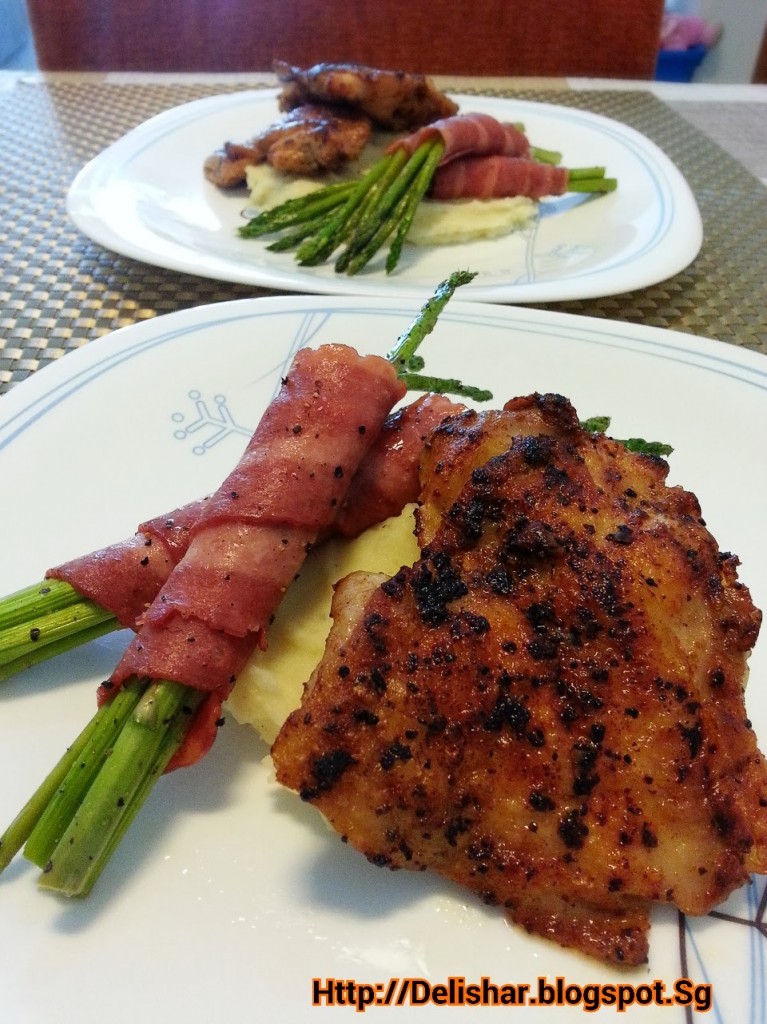 Seriously, need I say more?! Anything with turkey bacon, and I'm sold! This is a fast and ultra easy side dish that not only taste awesome but looks great too! No need for much dressing up, since the asparagus are already dressed up in one of the most amazing thing ever! It's great as a side dish as well as an appetizer. Don't trust my word for it, make it and be prepared to be addicted to it! And yes, of course you can use regular bacon for this recipe as well! 🙂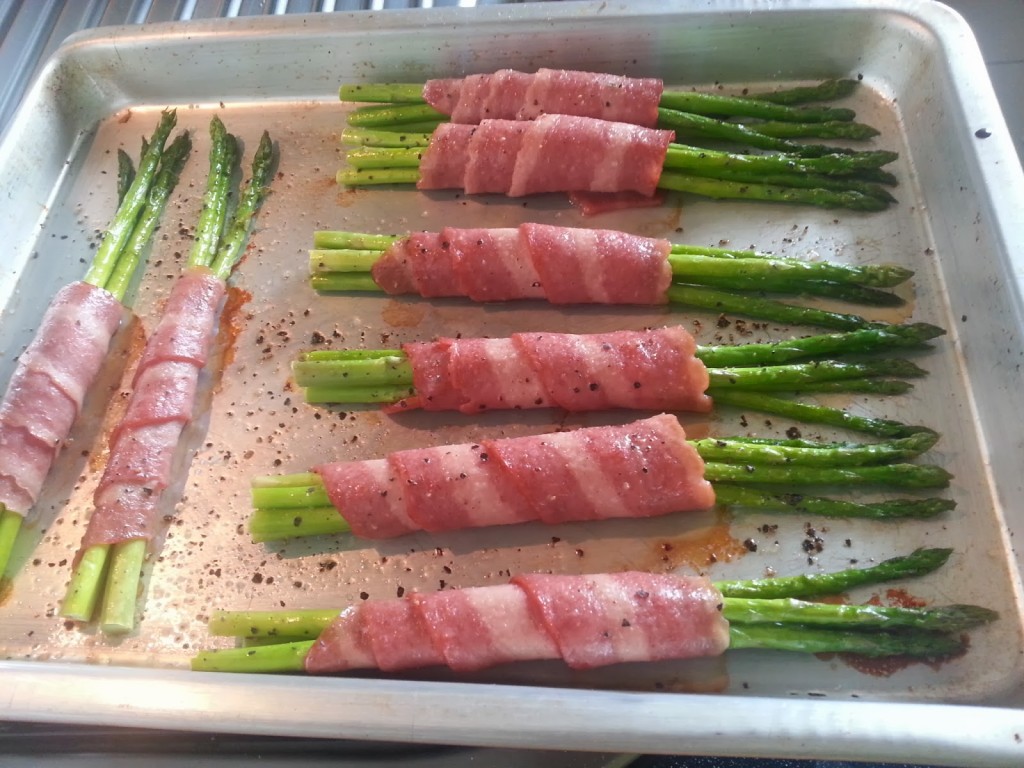 Ingredients (Serves 2)
8 turkey bacon
2 servings of baby asparagus
salt and pepper
cooking spray
Preheat oven to 200C.
Trim tough ends of asparagus.
Wrap each turkey bacon around 4 asparagus.
Place them on a lightly greased baking tray with seam side down, and spread out.
Sprinkle some black pepper and very lightly salt the exposed asparagus.
Bake for 12-15 mins.
Serve with Garlic Mashed Potatoes and Baked Crispy Turmeric Chicken and Balsamic Glazed Chicken Chops.
Bon appetit!!