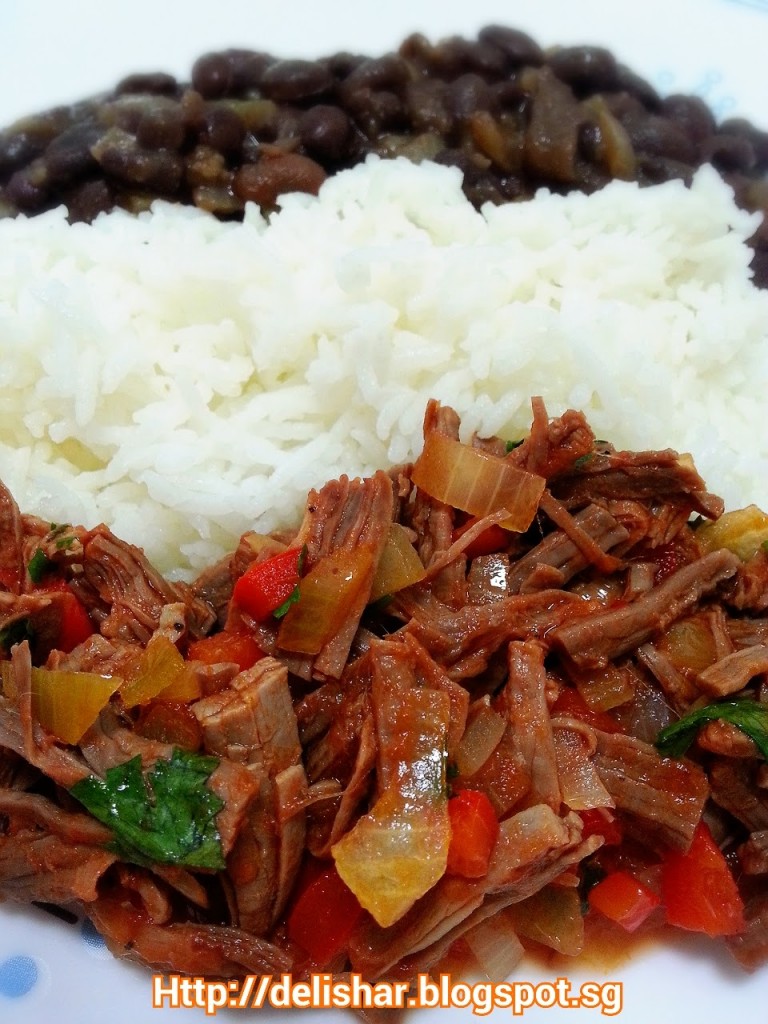 "Pabellón criollo is a traditional Venezuelan dish, the local version of the rice and beans combination found throughout the Caribbean. It is a plate of rice, shredded beef in stew and stewed black beans that is considered by many to be the Venezuelannational dish." – Wiki
Making something that I've never even heard of is a challenge! The husband requested for this Latin staple out of the blue and I could only take reference from what I read online. He was teaching in Venezuela for 3 years before landing a job in Singapore. I guess he was missing Latin food, so he tasked me to make him some for special occasion. He was thrilled that I decided to make him this a couple of days after he told me about it. I had to depend on him to give me the pass/fail and I'm glad that he said it was nice, so I passed the challenge! 🙂
Ingredients (Makes 3) adapted from goya
300g flank steak
1 beef bullion cube
1 tbsp butter
1/2 med onion, diced
1/2 red pepper, diced
1/4 cup tomato sauce
1/4 cup reserved beef cooking liquid (see below)
2 tbsp chopped cilantro
Salt and pepper
Pot of boiling water enough to cover beef
Beans
1 can black beans
1 tbsp butter
1/2 med onion, diced
3 cloves garlic, minced
1/2 cup reserved beef cooking liquid
1-1/2 tsp cumin
Salt and pepper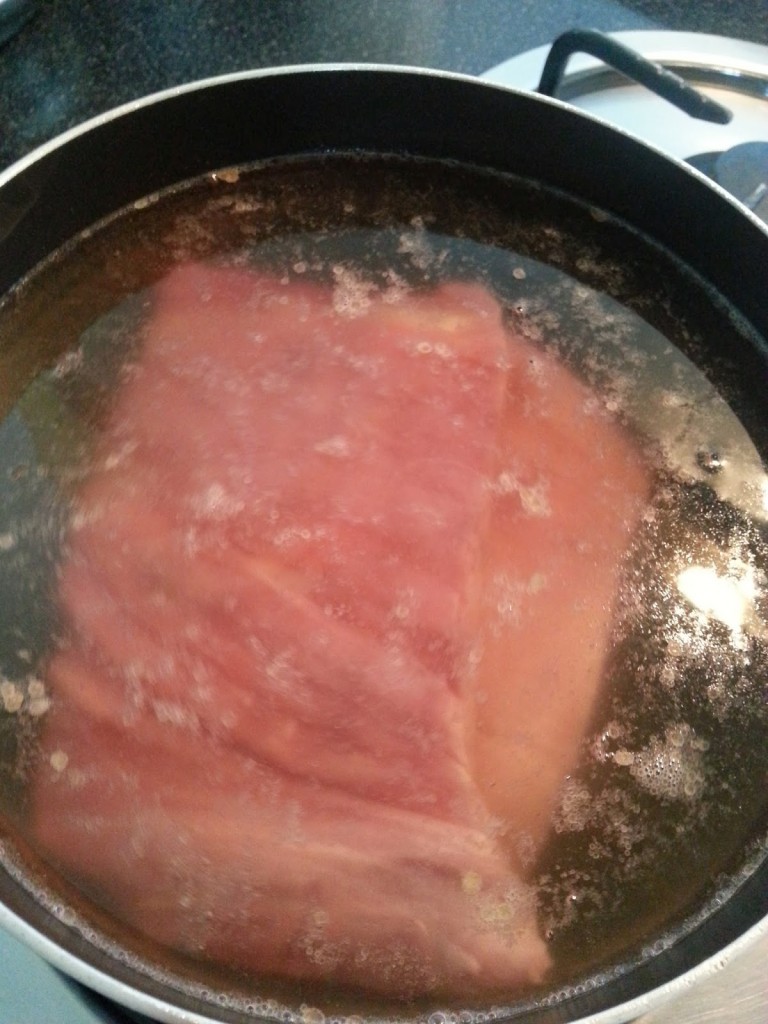 Dissolve bullion cube in the boiling water.
Add flank steak and bring to boil.
Cover & simmer for 1 1/2 hours until beef is tender.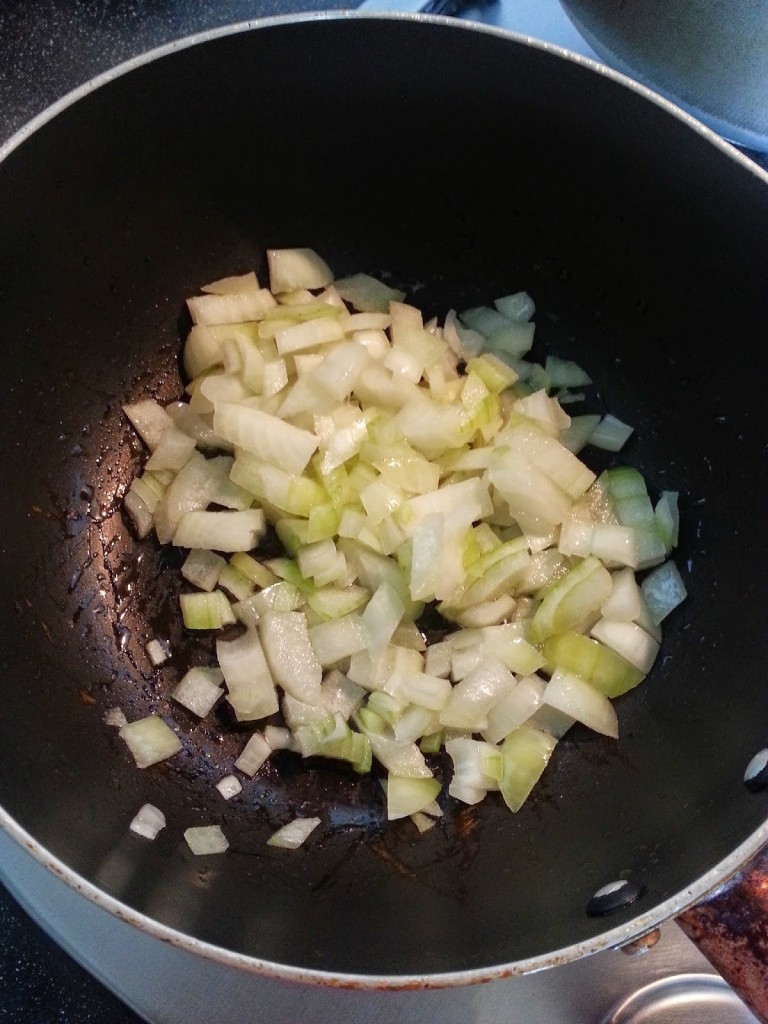 Make the beans when the beef is done cooking.
Melt butter in pan, sauteed onion till translucent and add garlic.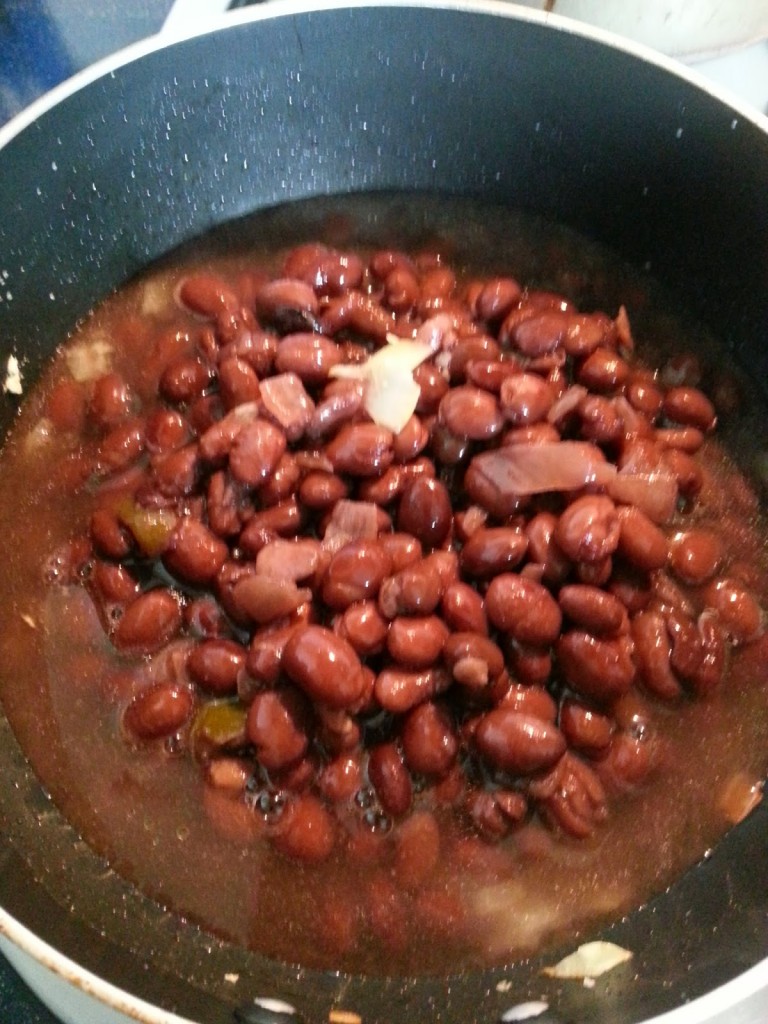 Then add the can of beans with the juices.
Add the reserved beef broth.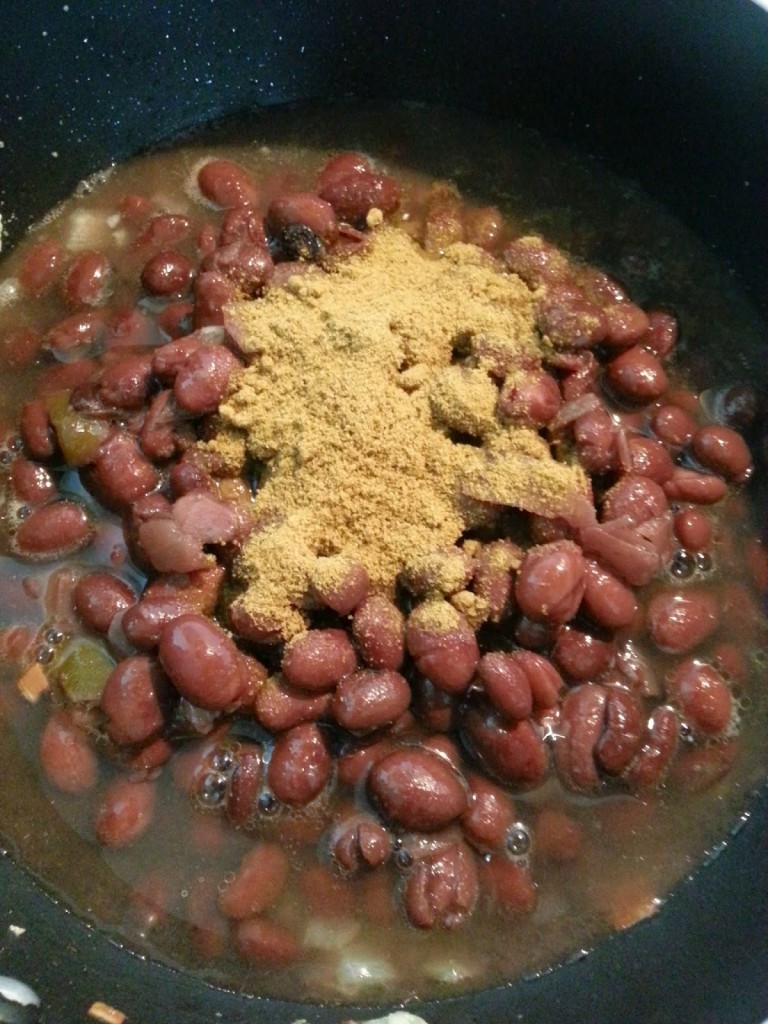 Season with cumin.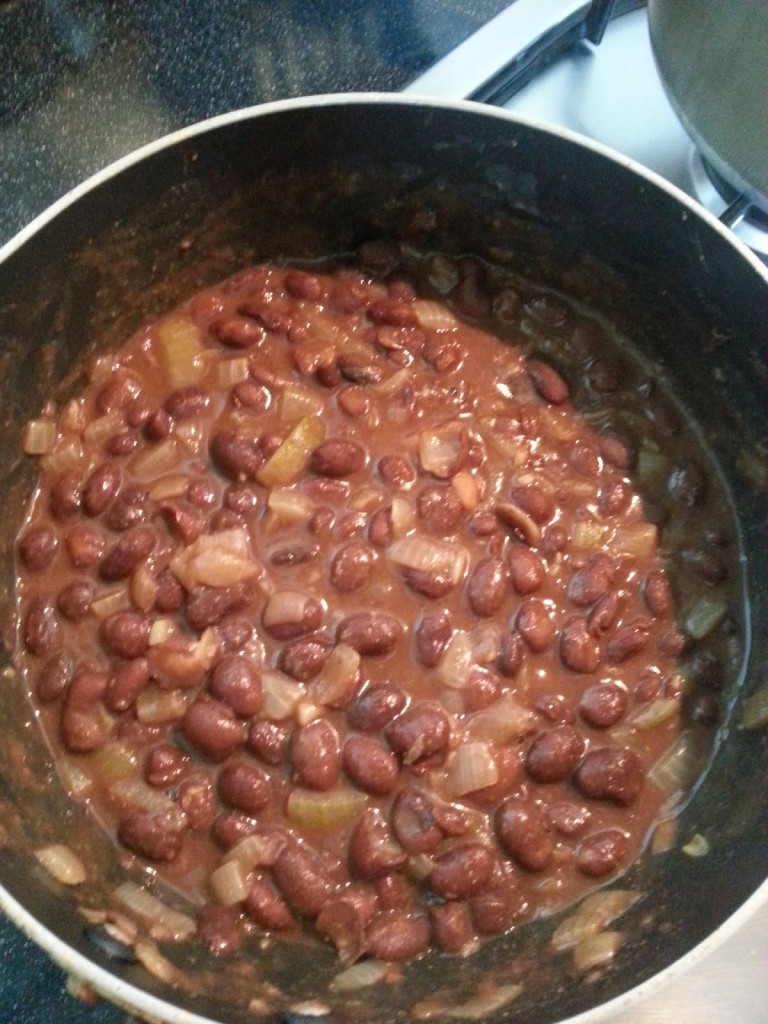 Bring to boil and let it simmer until sauce thickens.
Season with salt and pepper to taste.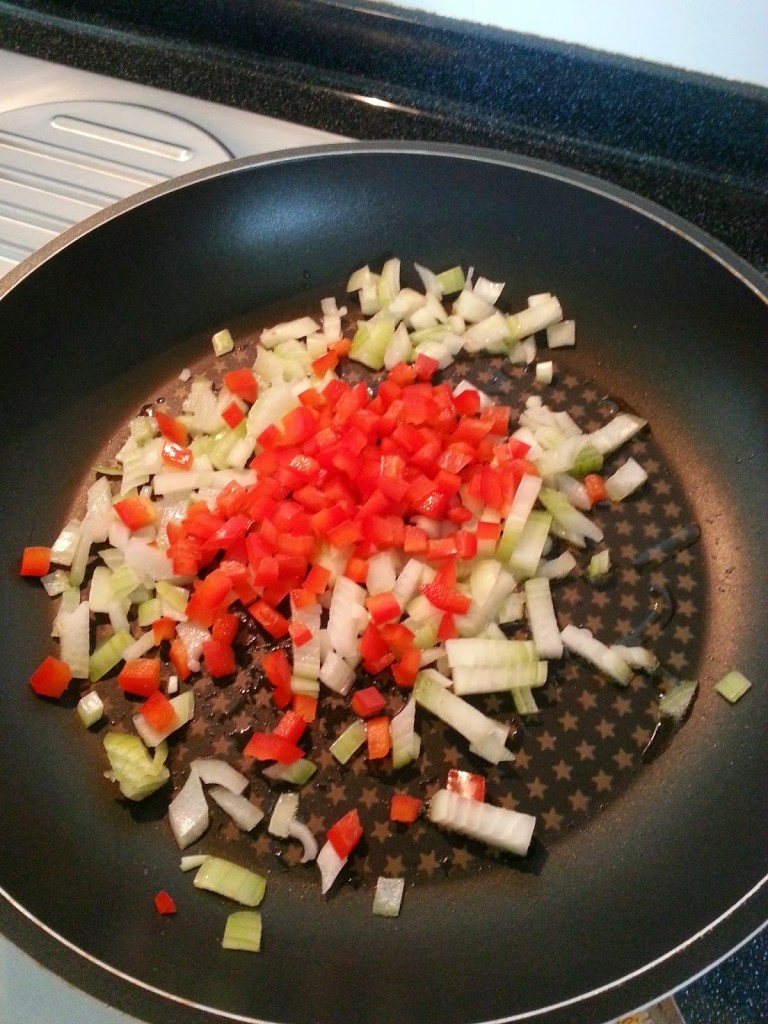 When the beef is ready, let it cool in the broth till cool enough to handle.
Shred the beef and set aside.
Melt butter and saute onion and red pepper.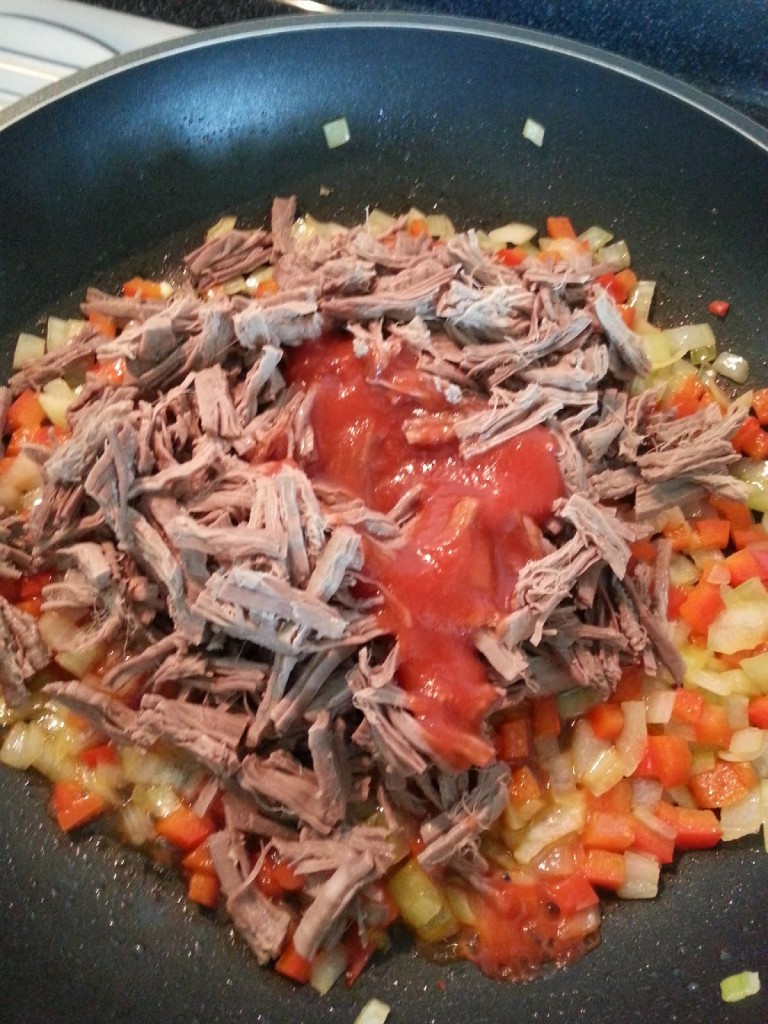 Add shredded beef, beef broth, and tomato sauce.
Mix well and let the sauce reduce a little.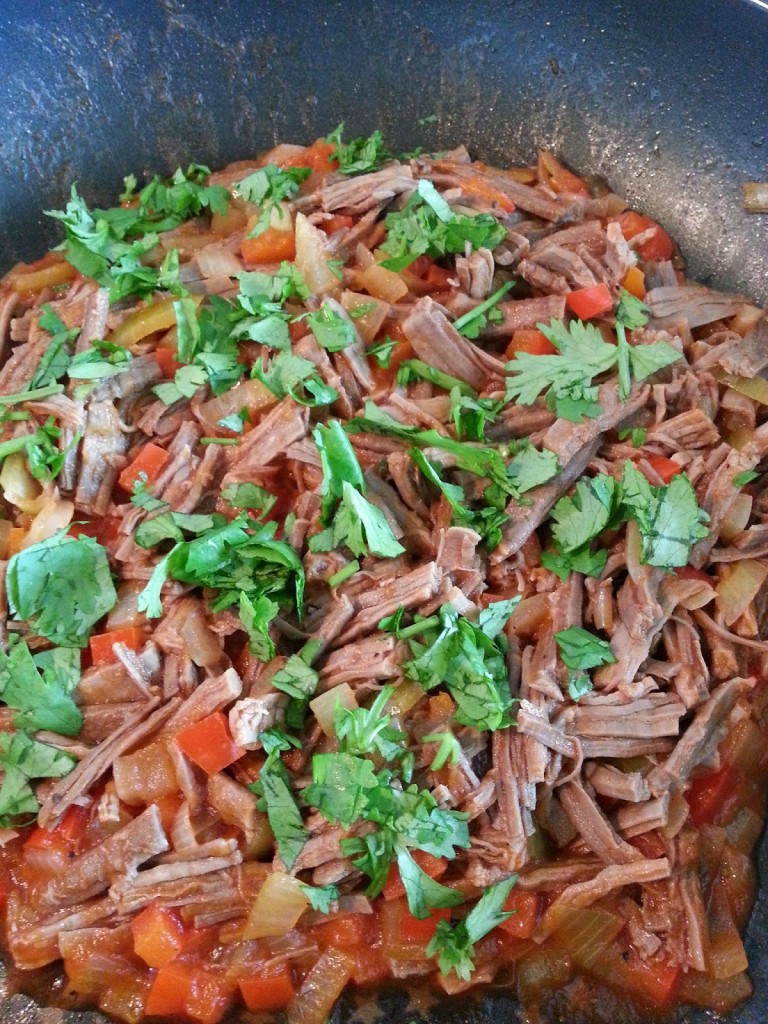 Turn off heat.
Stir in cilantro.
Serve with white rice.
Topped with a sunny side up if you fancy.
Bon appetit!!