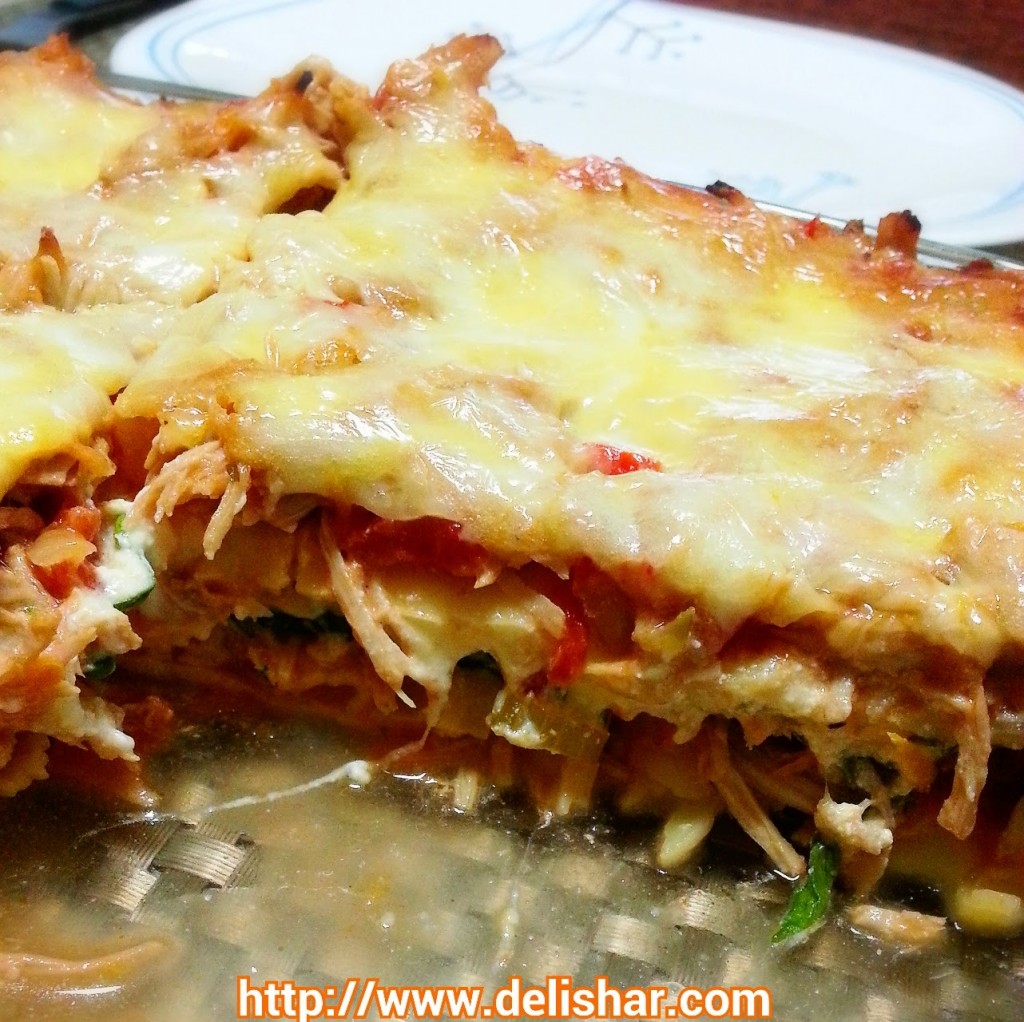 A couple of weeks ago I made Sloppy Joes Macaroni Casserole and a google+ mate suggested using pulled pork. I thought it was a really good idea, mainly because I'm a huge fan of pulled pork. I was planning to make lasagne that week, and since that suggestion was given, I decided to marry the two. The pulled pork was slow cooked till tender and shredded. I adapted the sloppy joes sauce to make this sauce, as I thought the flavour will compliment the pork better. I was pretty pleased with the results, although I would suggest using frozen spinach instead of fresh. But then again, that's a personal preference. Here's the recipe.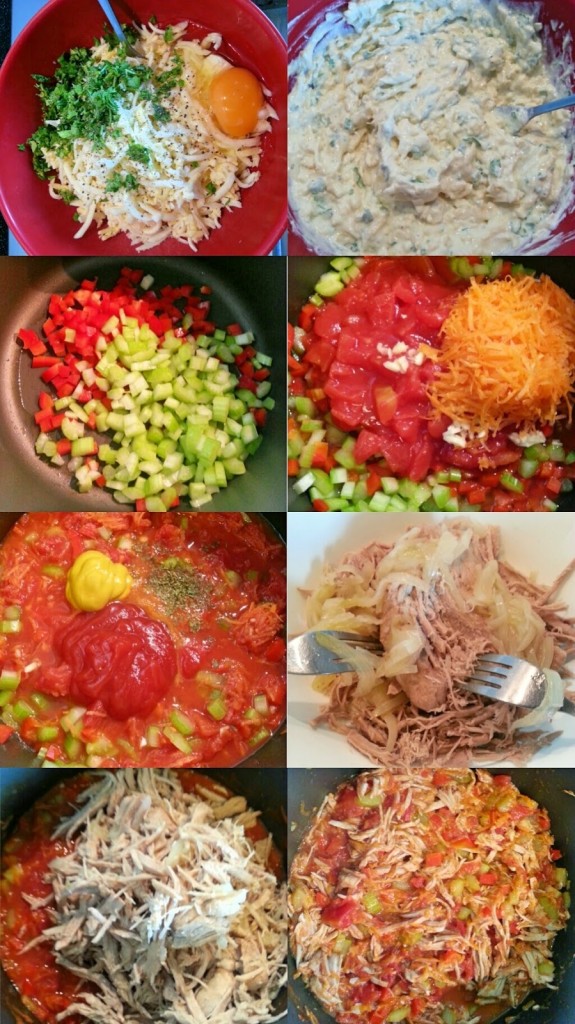 Ingredients (Serves 4-6)
6 no-cook lasagne sheets
400g pork shoulders* (feel free to substitute for chicken or beef)
1 Maggie beef cube*
1 tbsp Worcestershire sauce*
1 med yellow onion, sliced*
1 med carrot shredded
2 stalks celery, diced
1/4 cup diced red pepper
3 cloves garlic, minced
1/2 tsp cumin
1/2 tsp dried pasley
1 can diced tomato
1-1/2 tbsp american mustard
2 tbsp brown sugar
1/4 cup ketchup
1 tbsp Worcestershire sauce
2 tbsp olive oil
Salt and pepper to taste
2 cups fresh spinach
Cheese Mixture
250g ricotta cheese, room temp
1-1/2 cups shredded mozzarella cheese, reserve 1/2 cup for topping
1/4 cup chopped parsley
1 egg
Method
In a slow cooker, add ingredients marked *, and add enough water to cover the pork.
Cook on high for 2.5 hours.
When done, drain liquid, and shred pork with 2 fork.
To make the sauce, heat pan on med high with oil.
Saute garlic, red pepper and celery for a couple of minutes.
Add diced tomatoes, and carrot. Mix well.
Add ketchup, mustard, dried pasley, cumin, Worcestershire sauce, and brown sugar, then mix.
Add pulled pork, and mix well.
Allow sauce to reduce and season with salt and pepper.
In a mixing bowl, add all the ingredients fr cheese mixture, reserving 1/2 cup of mozzarella cheese for topping. Mix until combined.
Layer your lasagne as shown below.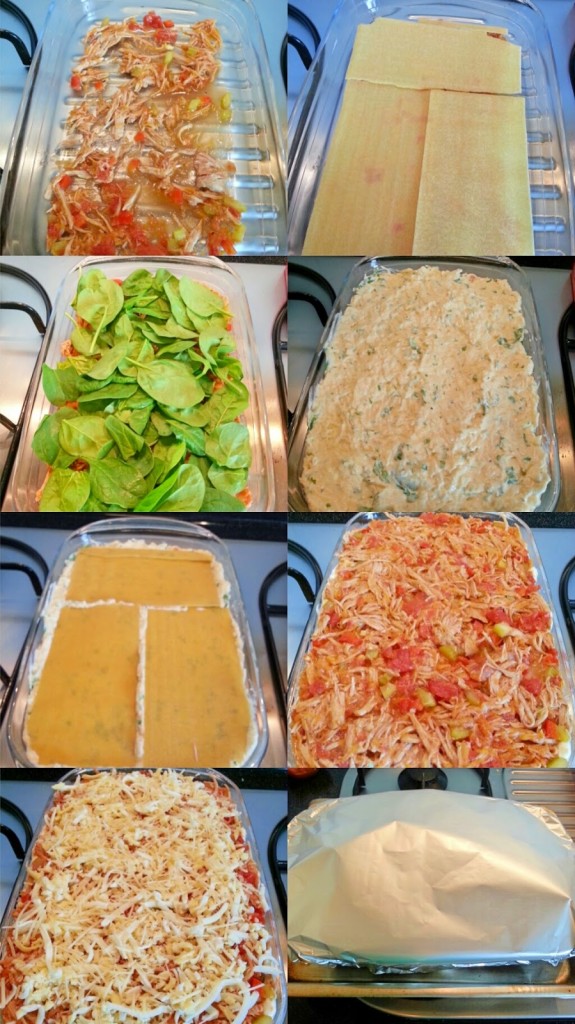 First spread a little meat sauce at the base of your casserole.
Place lasagne sheet on top of meat sauce.
Generously spread meat sauce on top of pasta sheets.
Top with spinach, and all of the cheese mixture on top of the spinach.
Layer pasta sheets again, and top with remaining meat sauce.
Sprinkle reserved cheese on top.
Loosely tent with foil.
Bake for 30 mins covered at 180C.
Remove foil, and bake for 18-20 mins.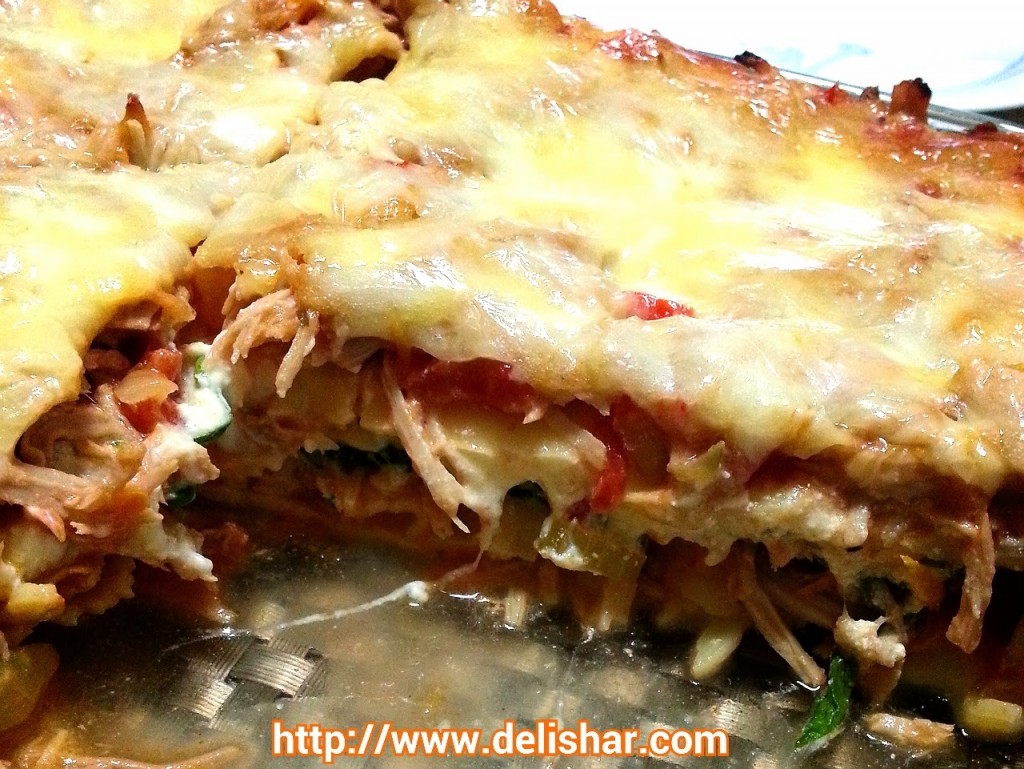 Allow to rest for 10 mins before cutting into it.
Bon appetit!!